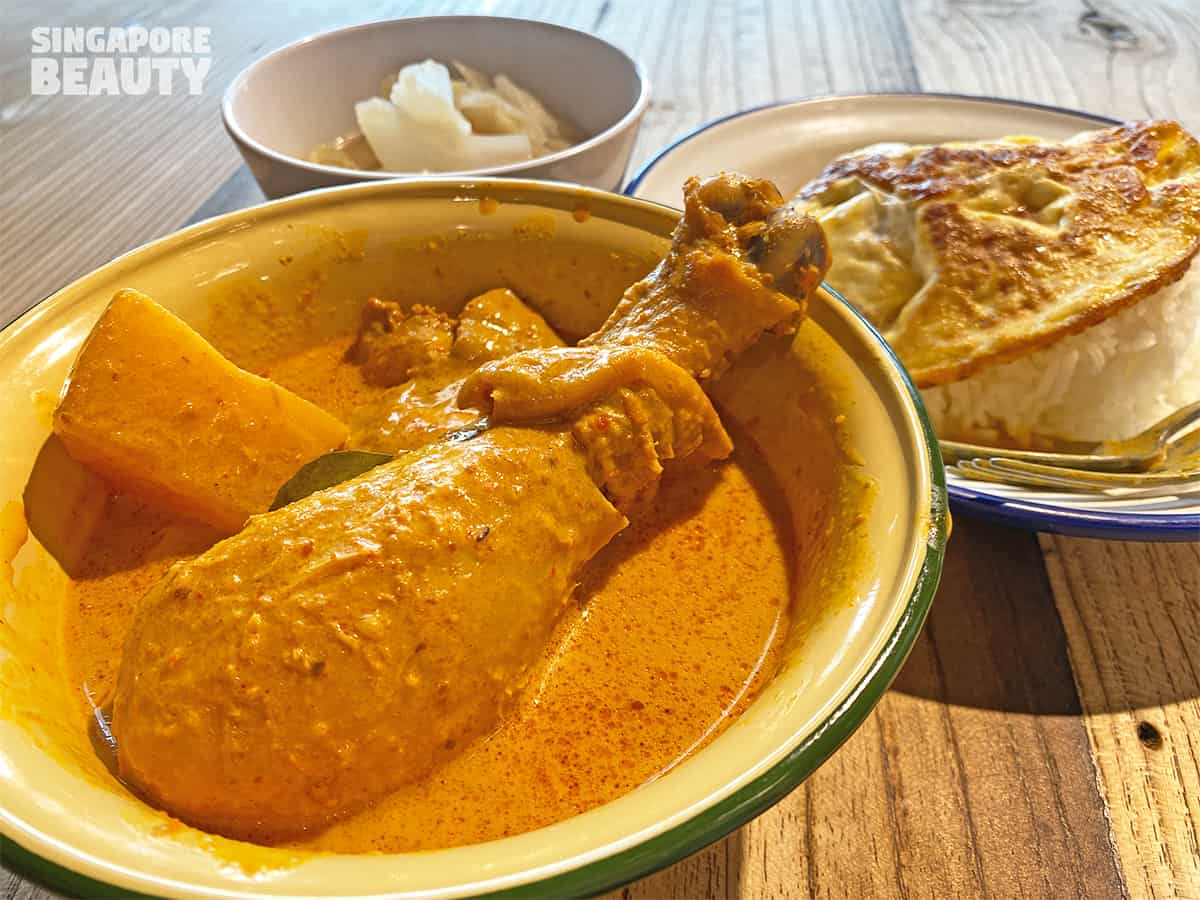 Fu Xiang signatures 福翔特选is a hawker stall inside our air conditioned food courts well known for their Ah ma style traditional curry chicken.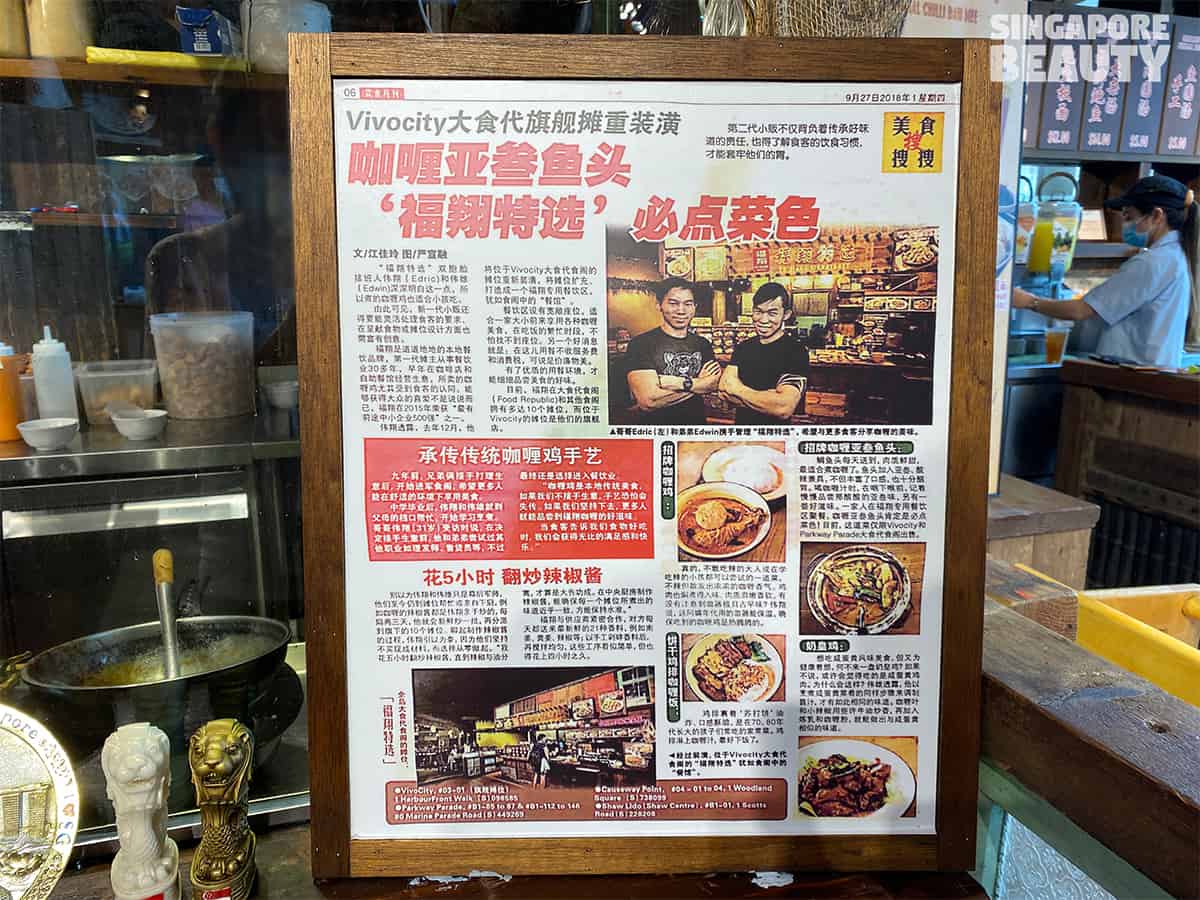 Fu Xiang signatures curry rice is currently run by the second generation- a pair of twin brothers – Edwin and Edric who took over the family business from their parent who started in 1990s. Since then, it has expanded to many locations all over Singapore's food courts.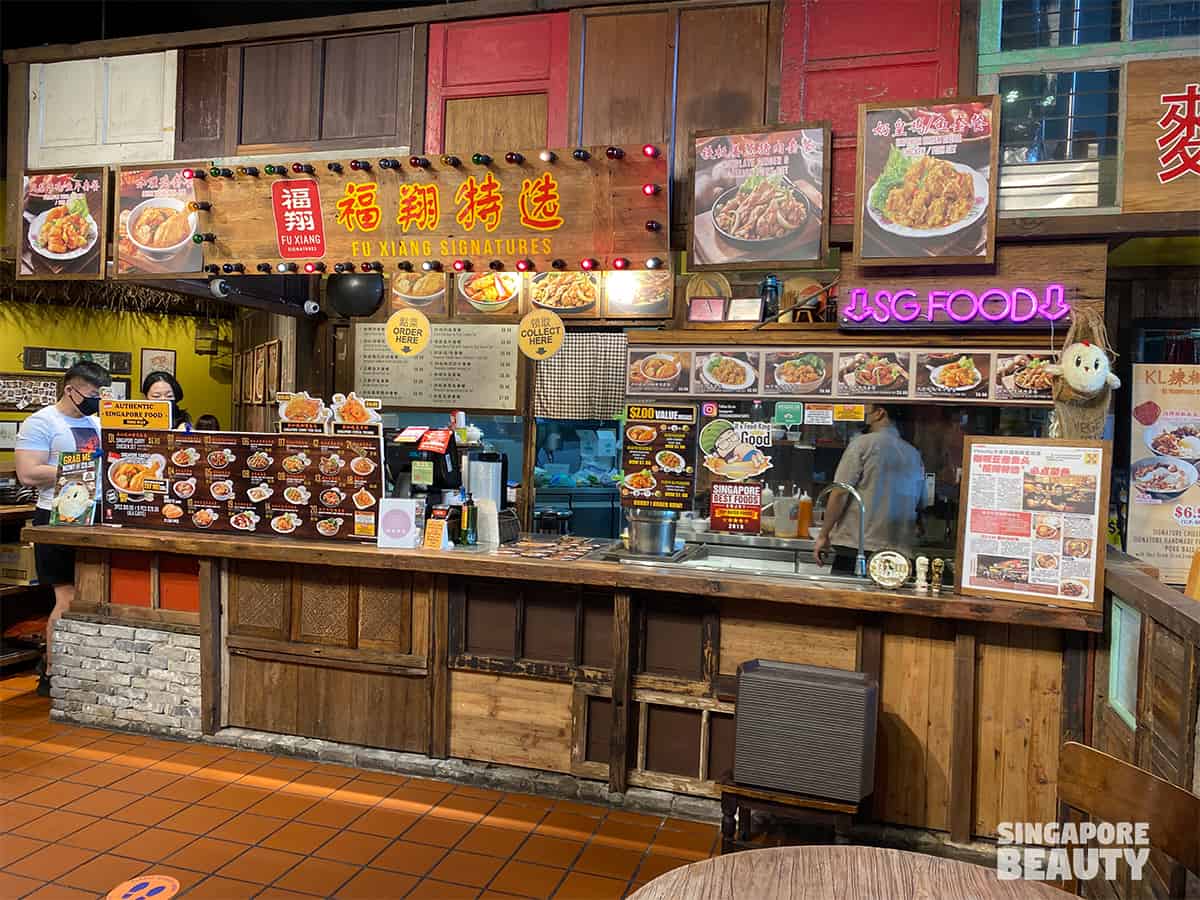 This Fu Xiang signatures store at Republic Food Court at Vivocity. It has this old school store front almost reminding us of Ah Ma's home back in the olden days.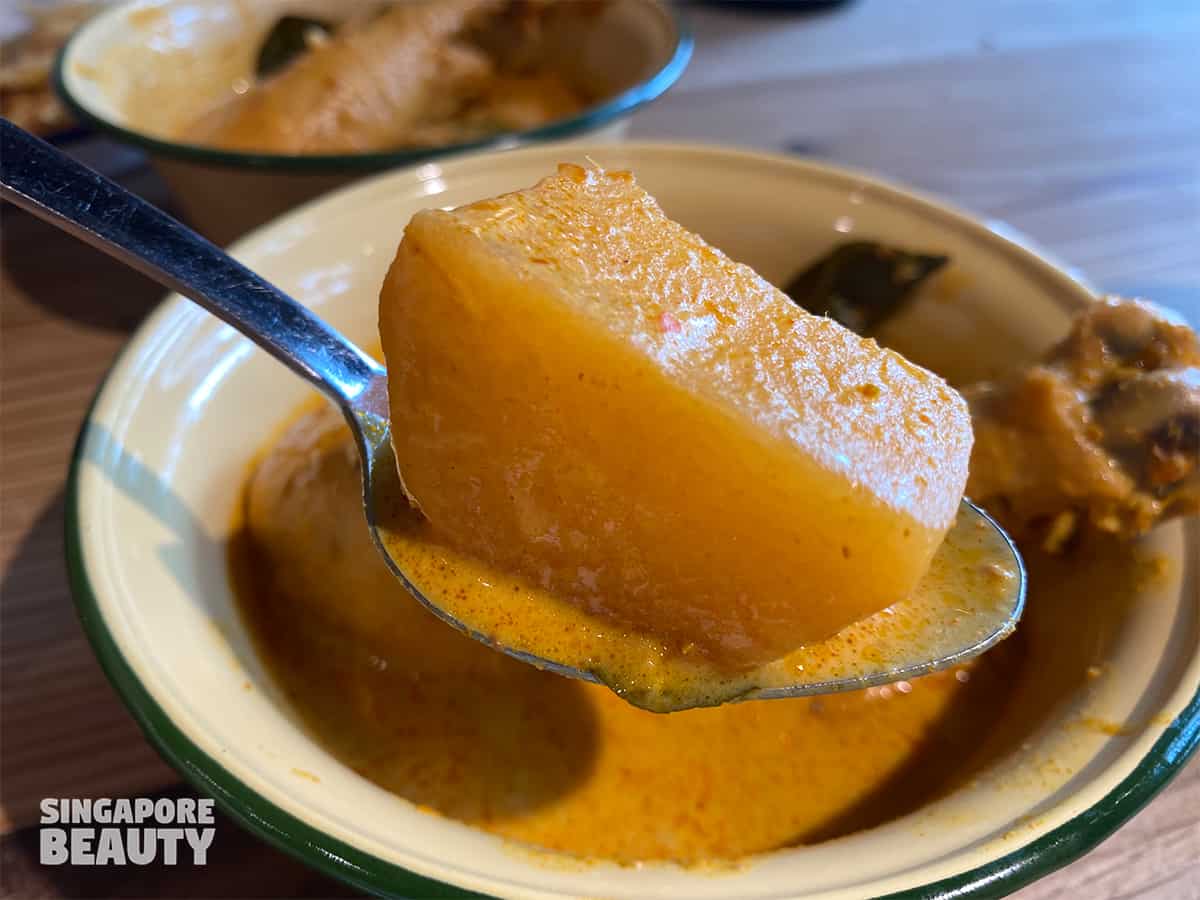 The Fu Xiang signatures vintage enamel look alike plate and enamel bowls with blue and green rims also reminds us of Ah Ma's proud collection of cutlery and cookware.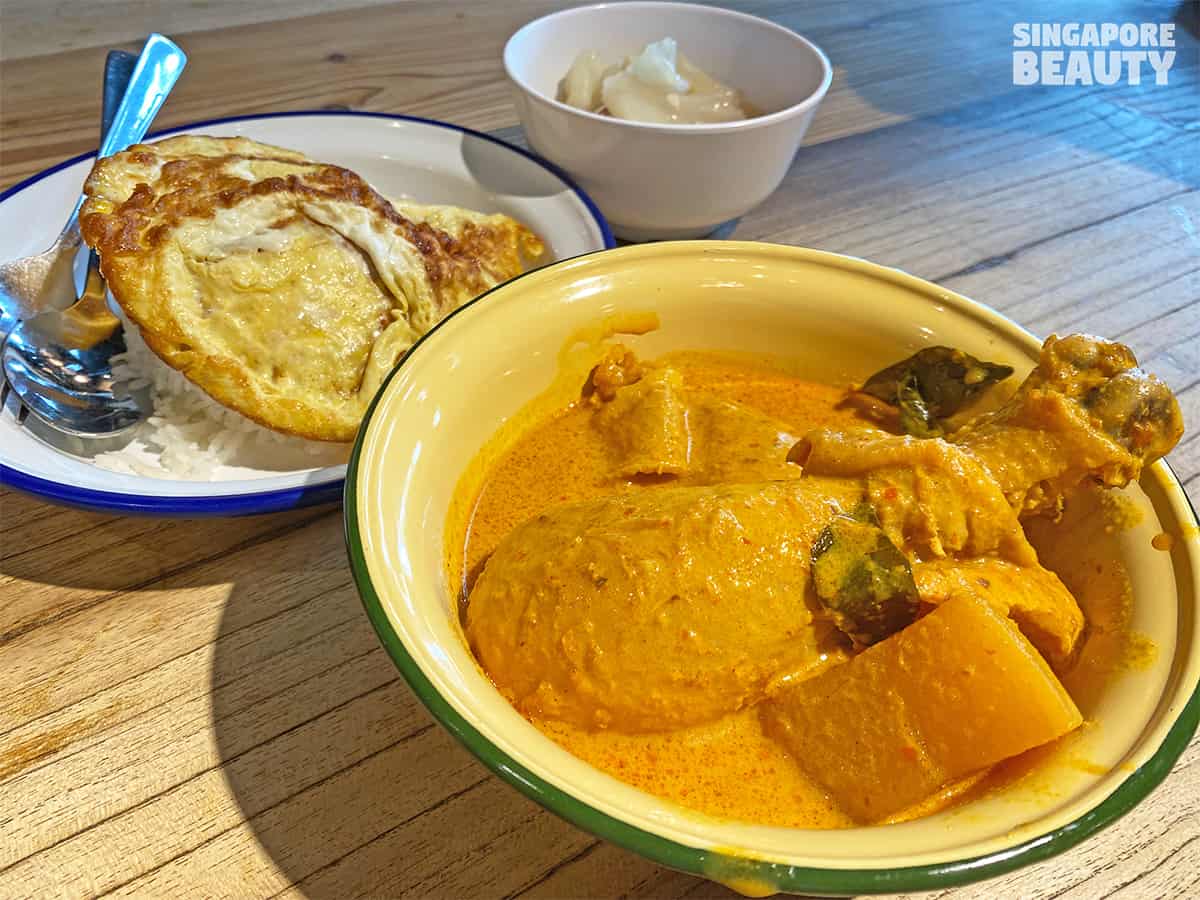 Here's our review of the Singapore Curry chicken set ($6.80). It comes with a set of curried chicken drum stick, stewed cabbage and white rice topped with an egg.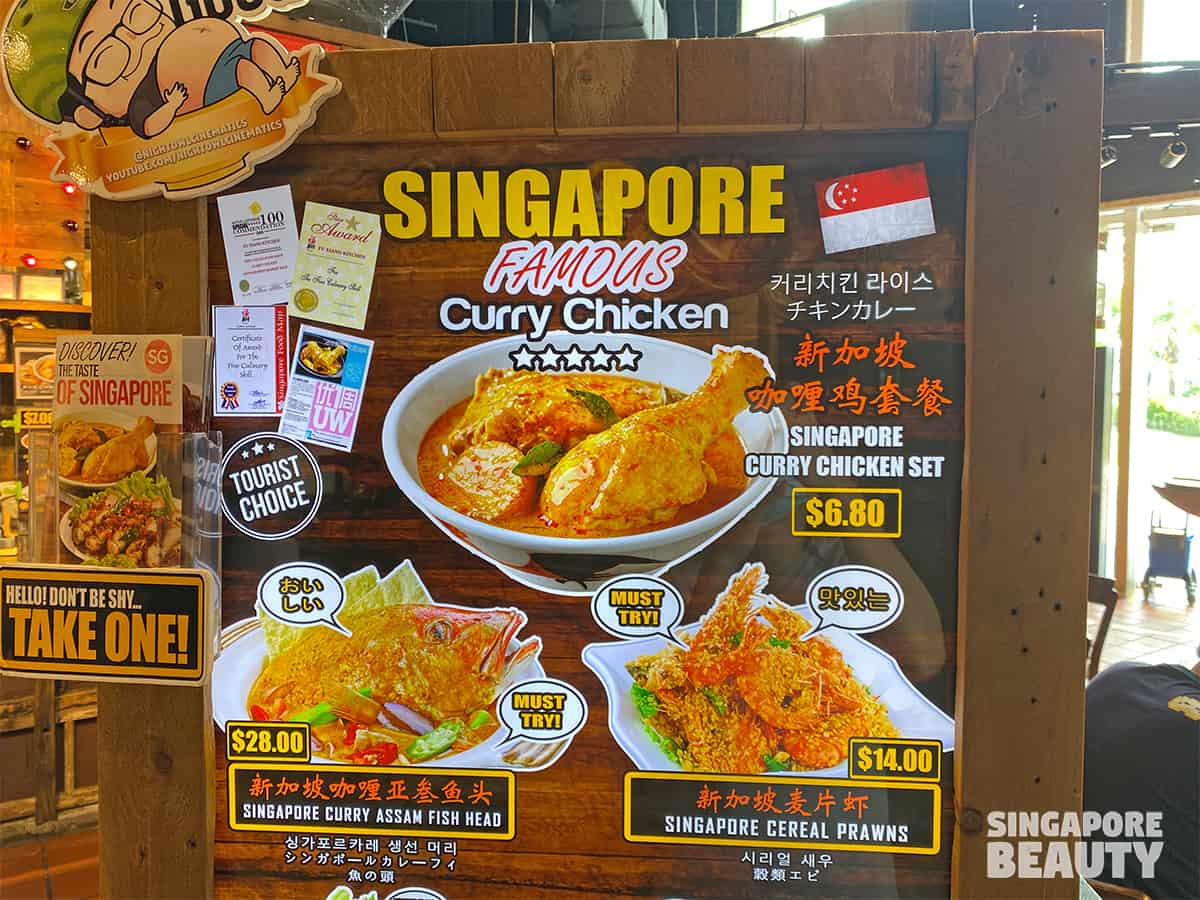 You can find them with locations mushrooming all over Singapore's food courts at Bishan, Shaw Centre, Vivocity, Jewel, Nex and more. Fu Xiang signatures food menu are these 3 items Singapore chicken curry, curry assam fish head and cereal prawns.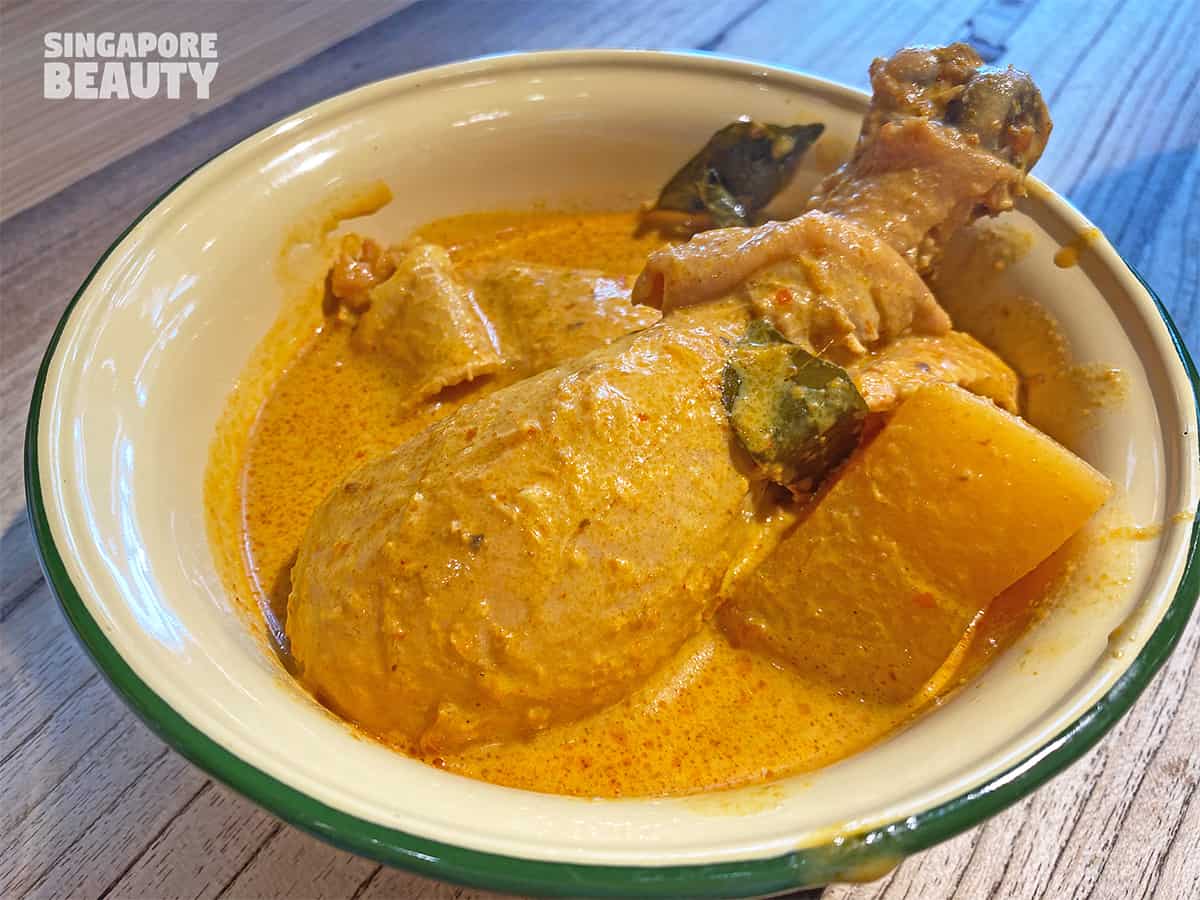 The chicken drumstick is of a good size and comes with a generous chunk of potato.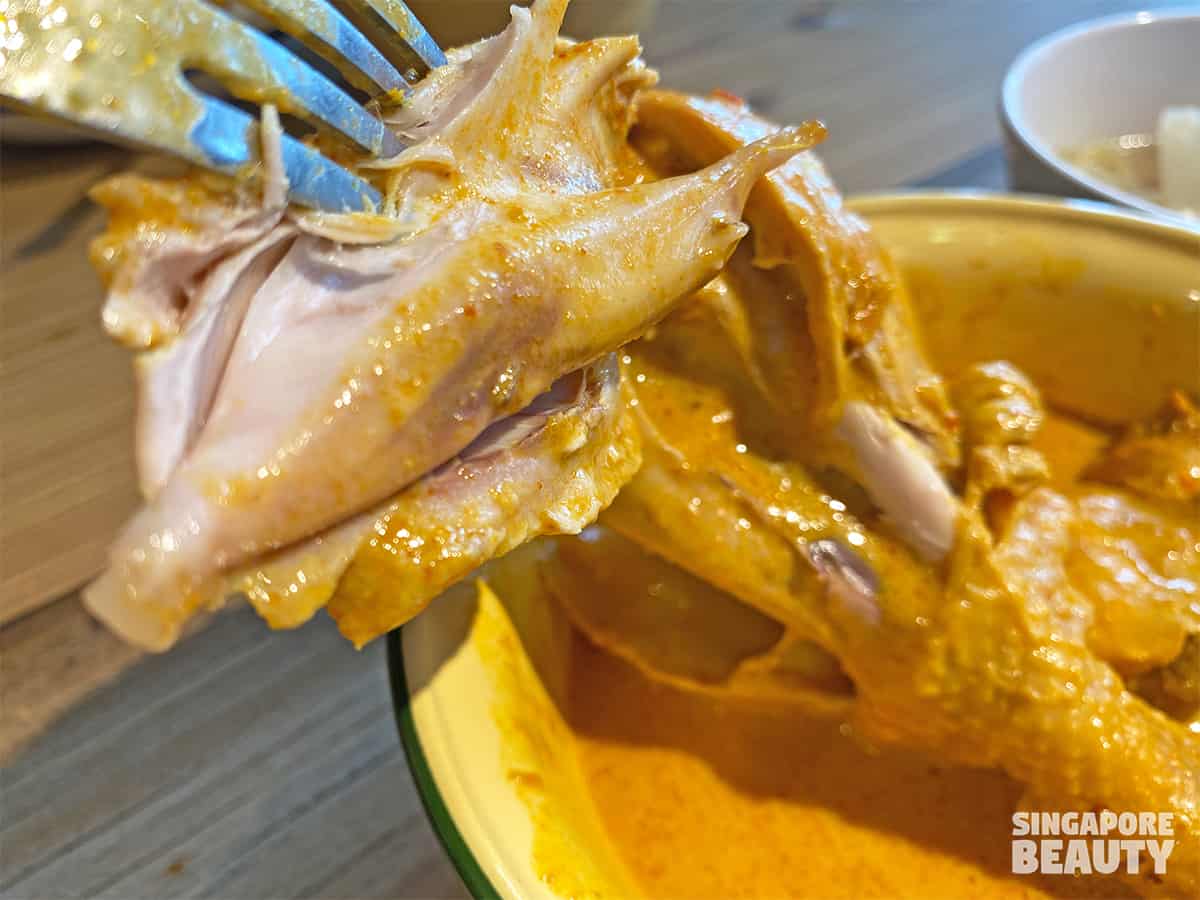 The moist chunks of chicken meat with fork tender texture.
Check out these soft savoury chicken skin that is stewed in the curry till almost melt in the mouth type with a weak elasticity to it.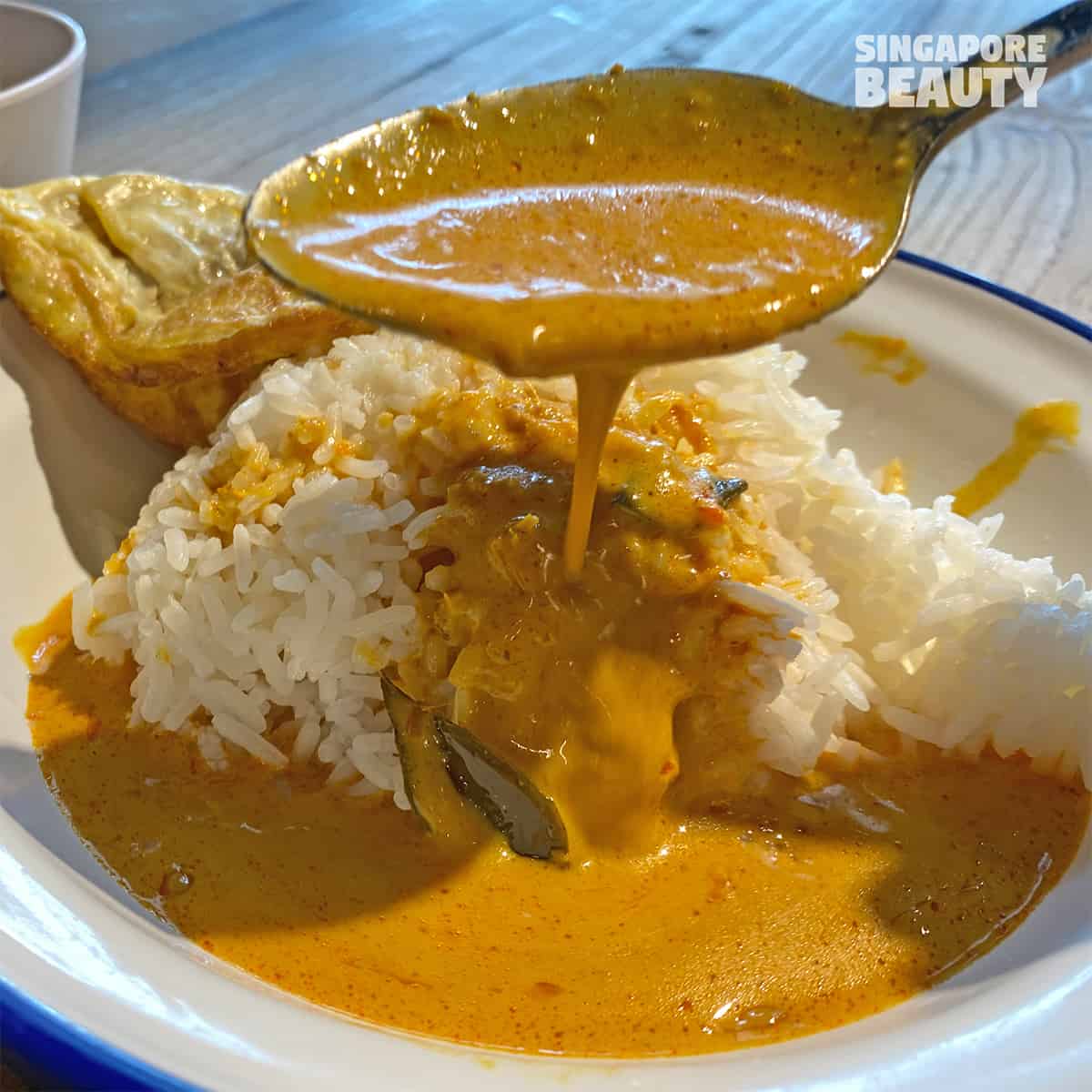 Curry is thick and creamy with a weak hint of heat. It has a nice aroma of turmeric and sweet flavour of shallots. This curry is on the sweet end type of curry and not the spicy type.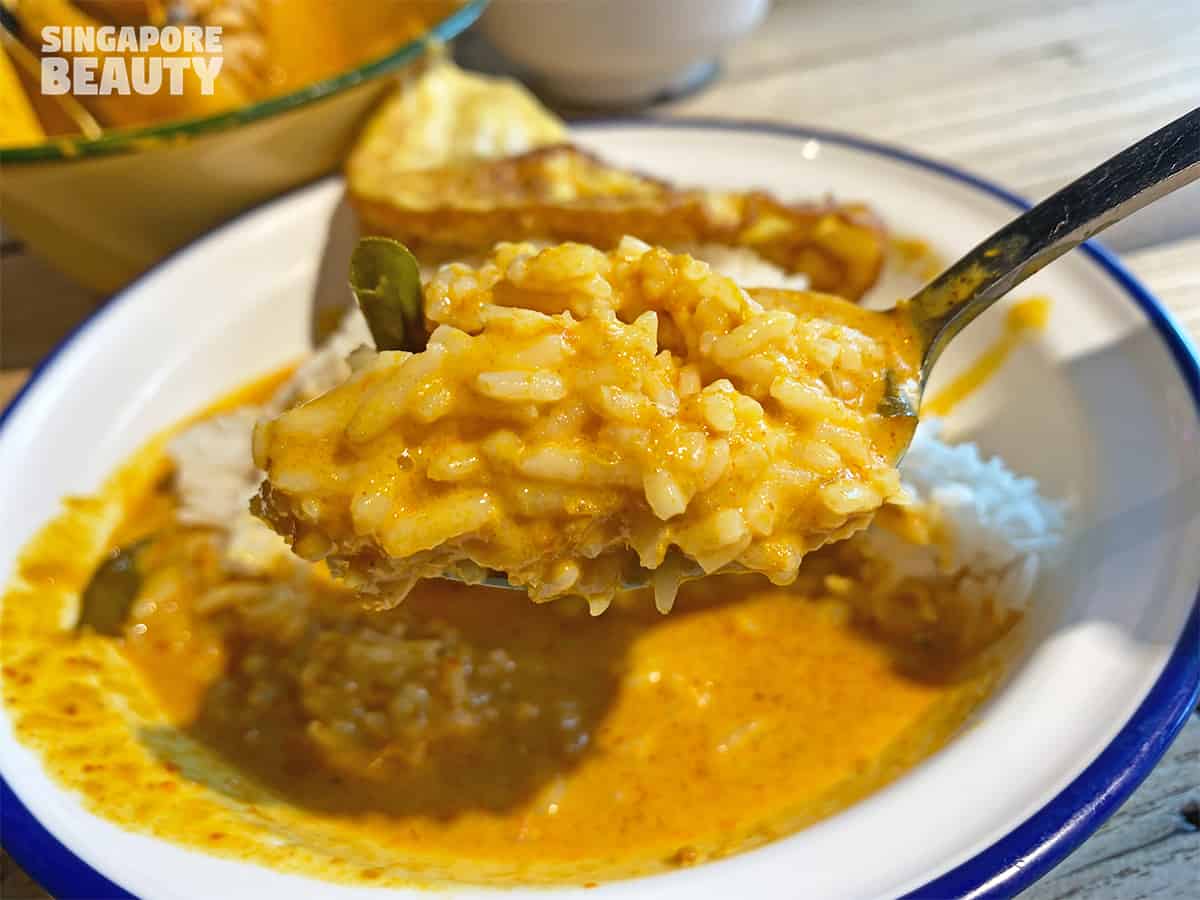 Doused the rice with luxu amount of these curry and you have yourself a velvety spoonful of rice. The rice textures are those rough grains type and have a bite to it.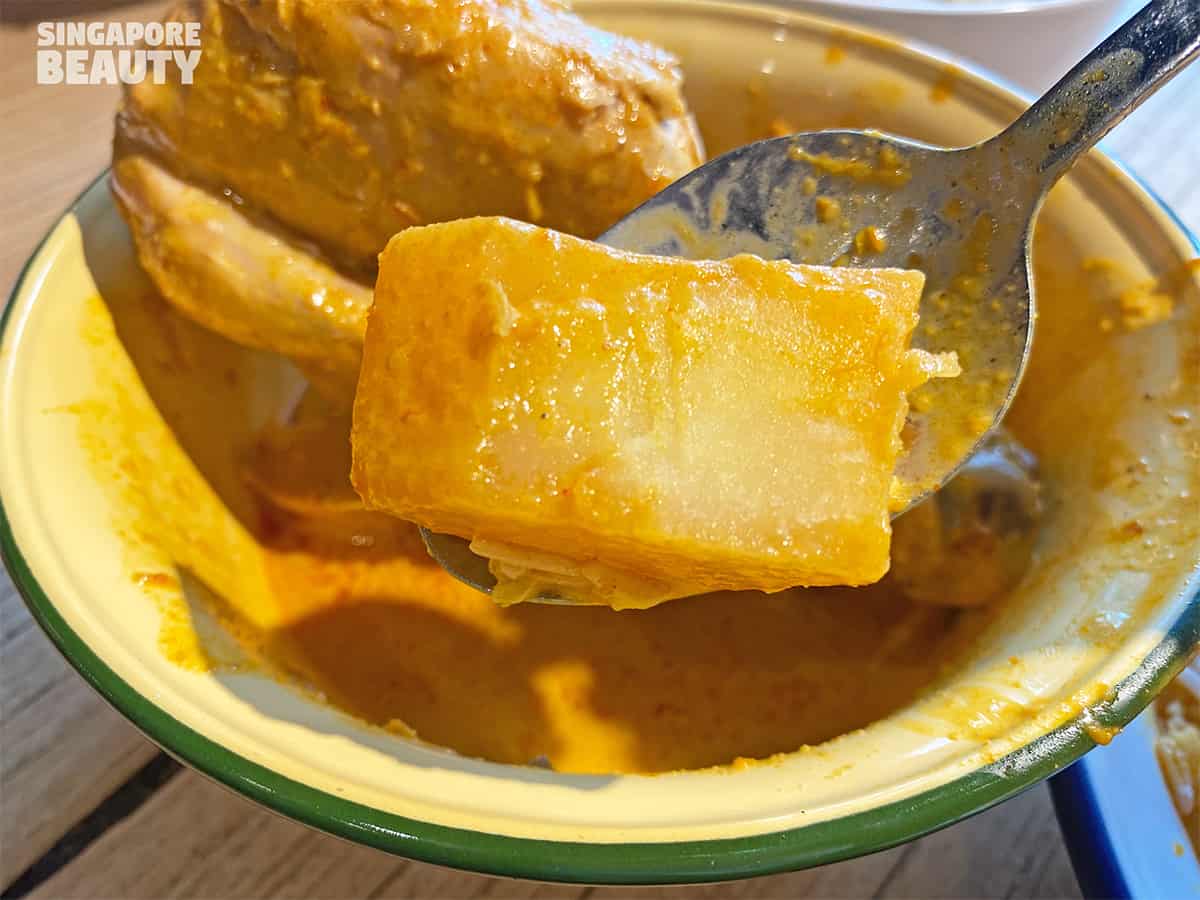 Comes with a good chunk of potato too to enjoy the gravy with. The texture of the potato sits well with me. Fu Xiang Signatures has well infused it with the flavours of the curry leaves and herbs and spices of the curry. It is not those mushy grainy type of potatoes instead it has a soft bite to it.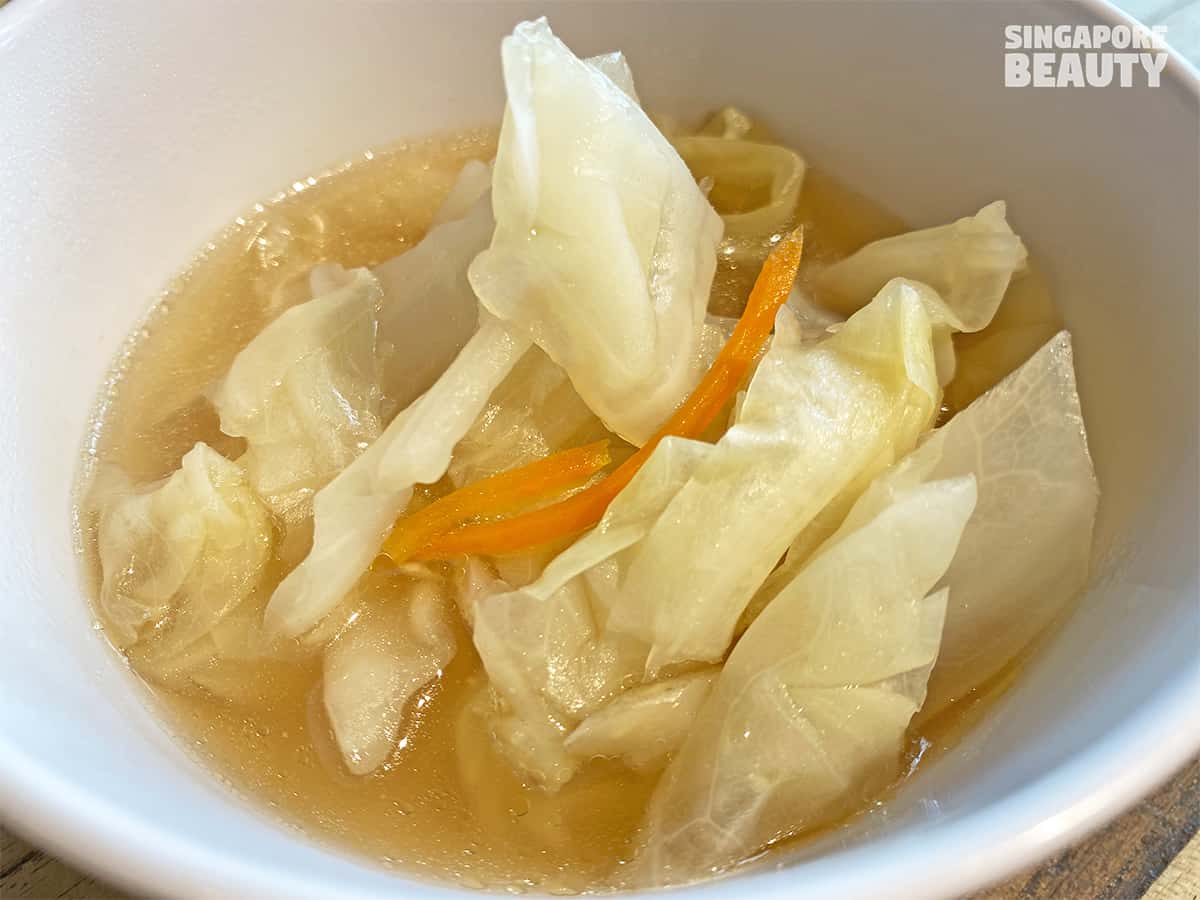 Also coming with the set, is a mini bowl of stewed cabbage with julienned carrots in a neat sweet broth. The level of umami in this bowl is well controlled and not over board that leaves you in a constant thirst. This bowl of cabbage varies in terms of textures at different outlets in terms of the softness of the cabbages, some serves melt in the mouth type some outlets are more of a soft crunchy and has a earthy flavour to it. I am with the melt in mouth type of cabbage camp.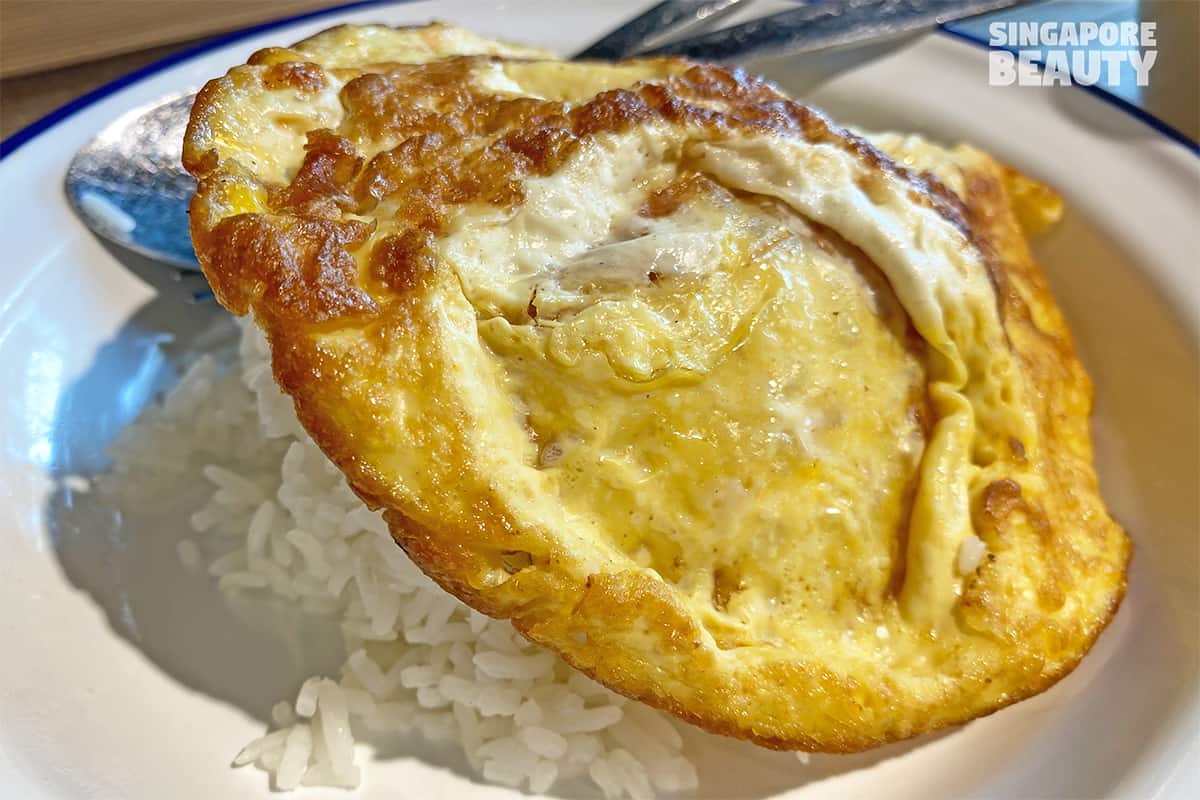 This egg omelette served atop the rice has a nice eggy aroma to it with some elastic edges.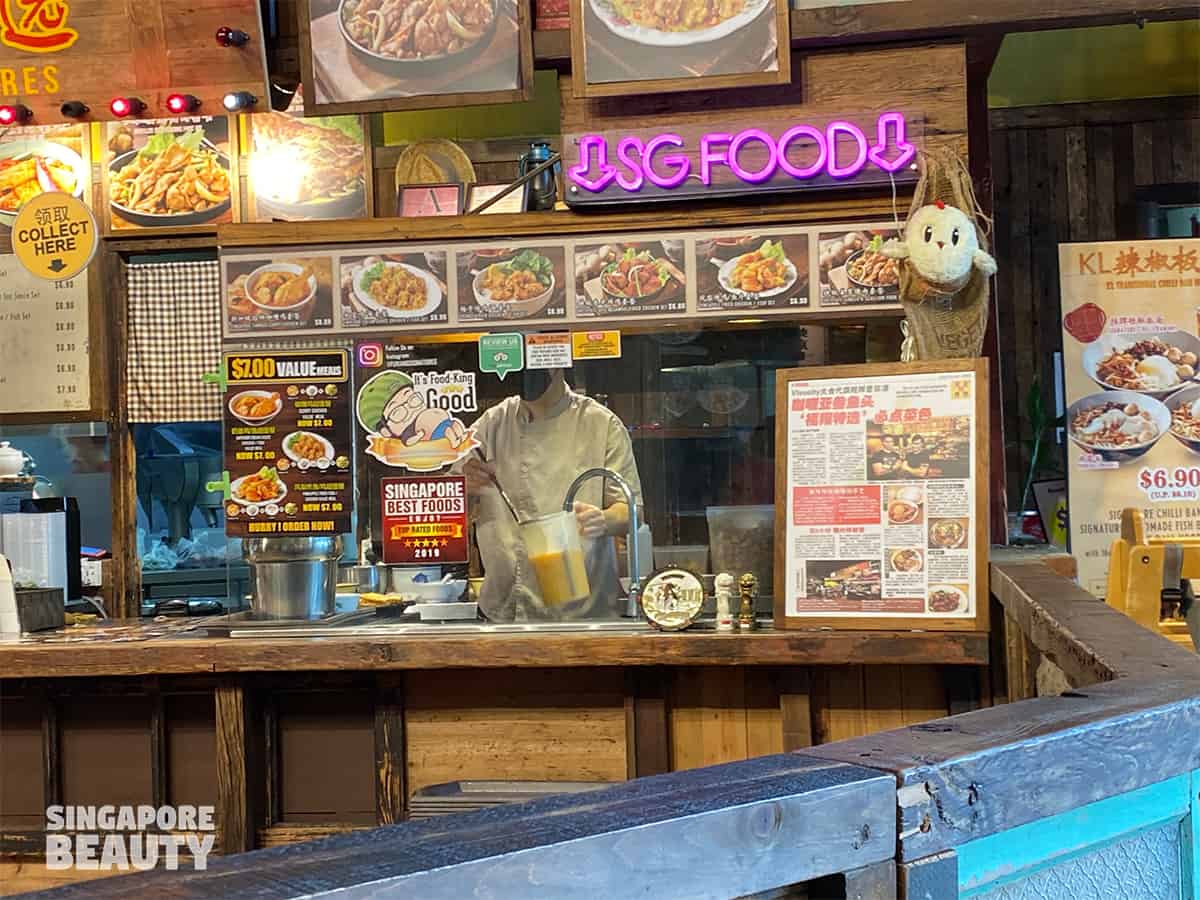 If you observe their preparation closely while queuing, you can watch them prepare each egg fresh off the pan for each order.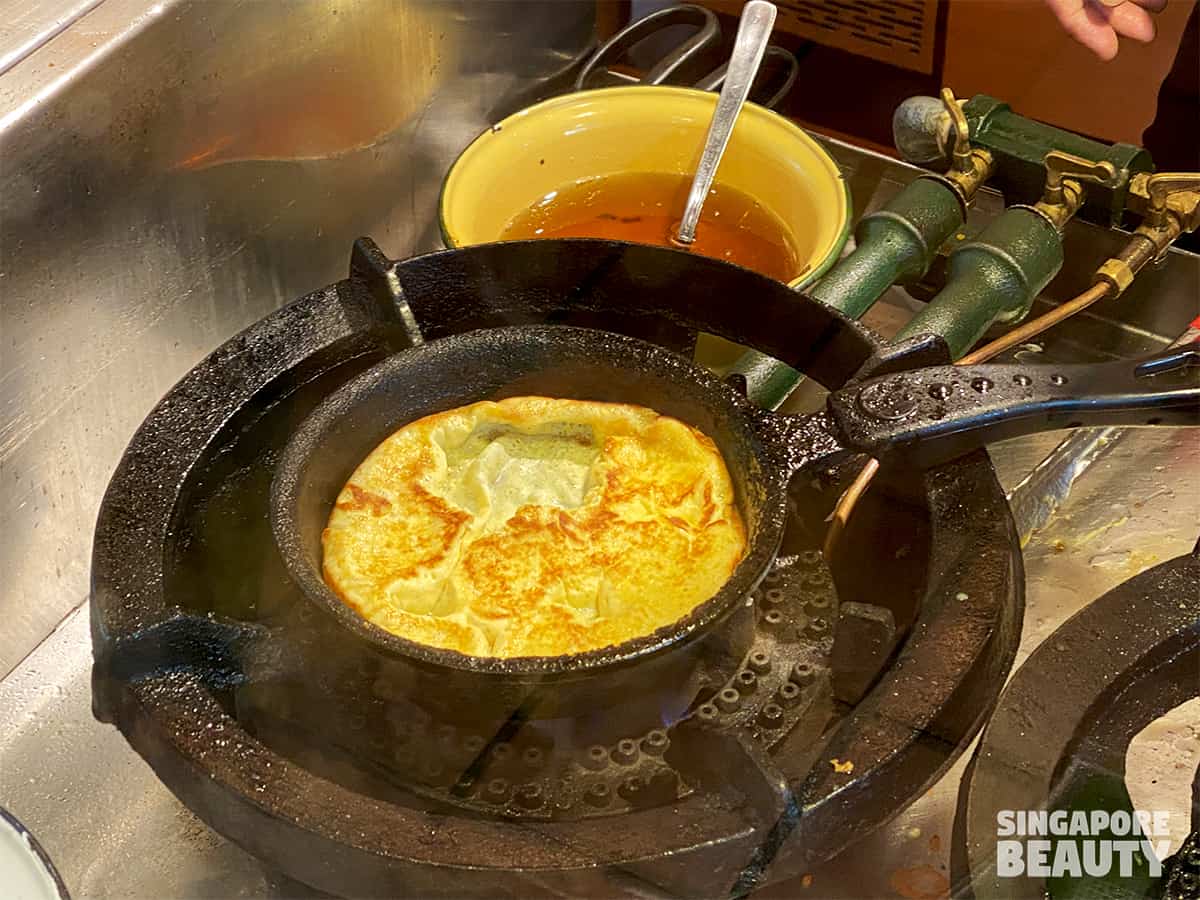 A ladle of these egg mixture is fried on a cast iron mini pan for each set of curry chicken. When the egg is almost golden browned, it is served straight off the pan atop each plate of rice.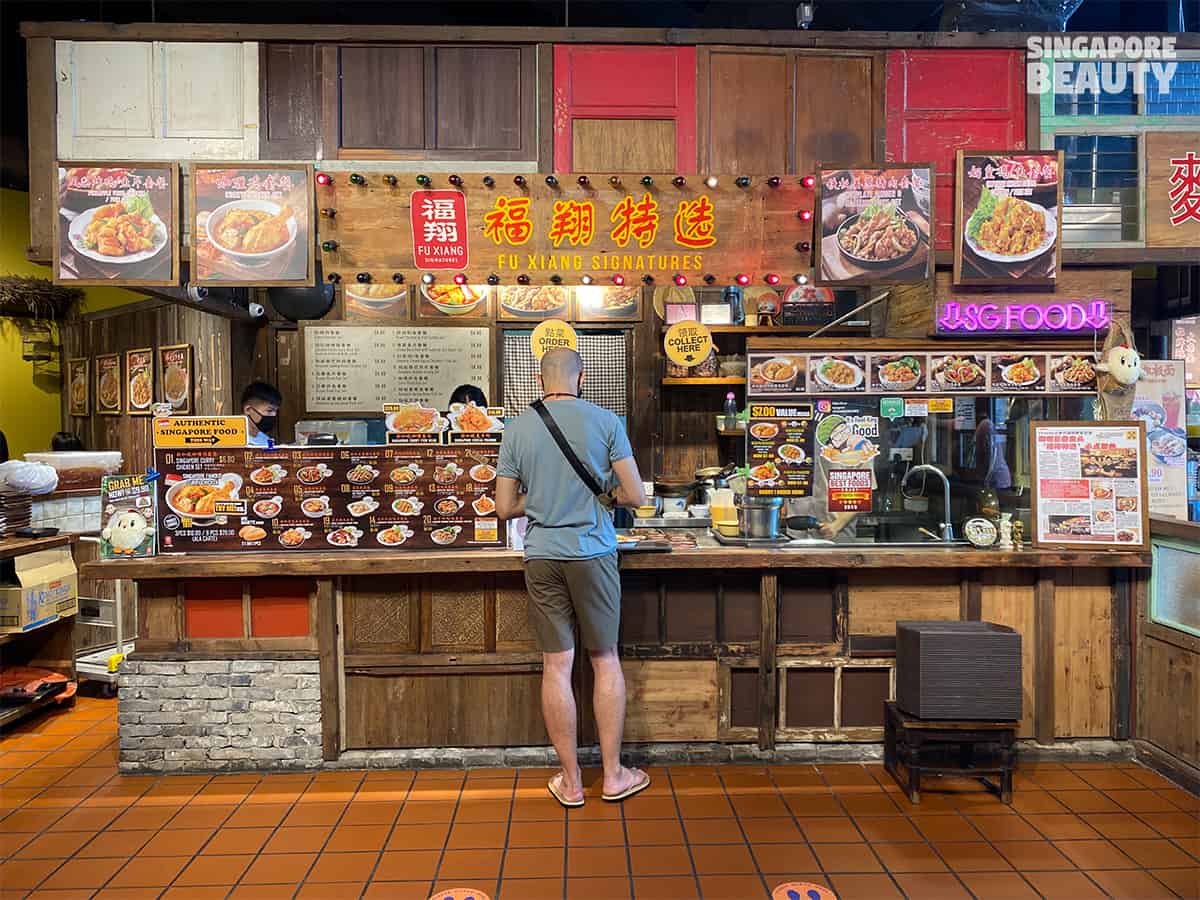 Do head over and try their signature Singapore chicken curry set whenever you are at the food courts.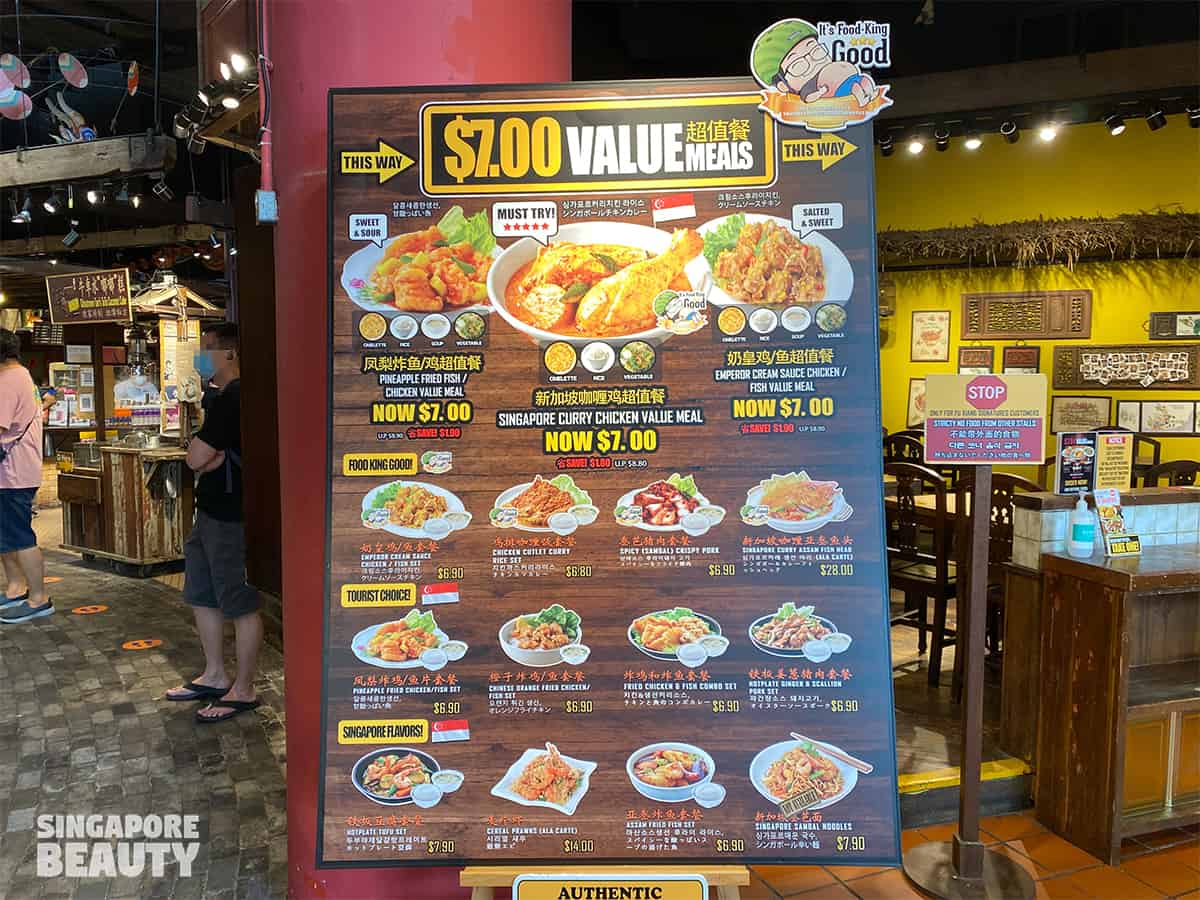 Fu Xiang signatures 福翔特选 menu has more than 15 items that is sure to please everyone in the family. The menu has other items such as sambal noodles, hotplate tofu, fried chicken and fish combo, pineapple fried rice, emperor cream sauce cutlet and more. See you there.
Fu Xiang signatures 福翔特选 Location:
Vivocity Food Republic
1 Harbour Front Walk, #03-01,
Singapore 098585
Opening Hours:
9.30am to 9.30 pm