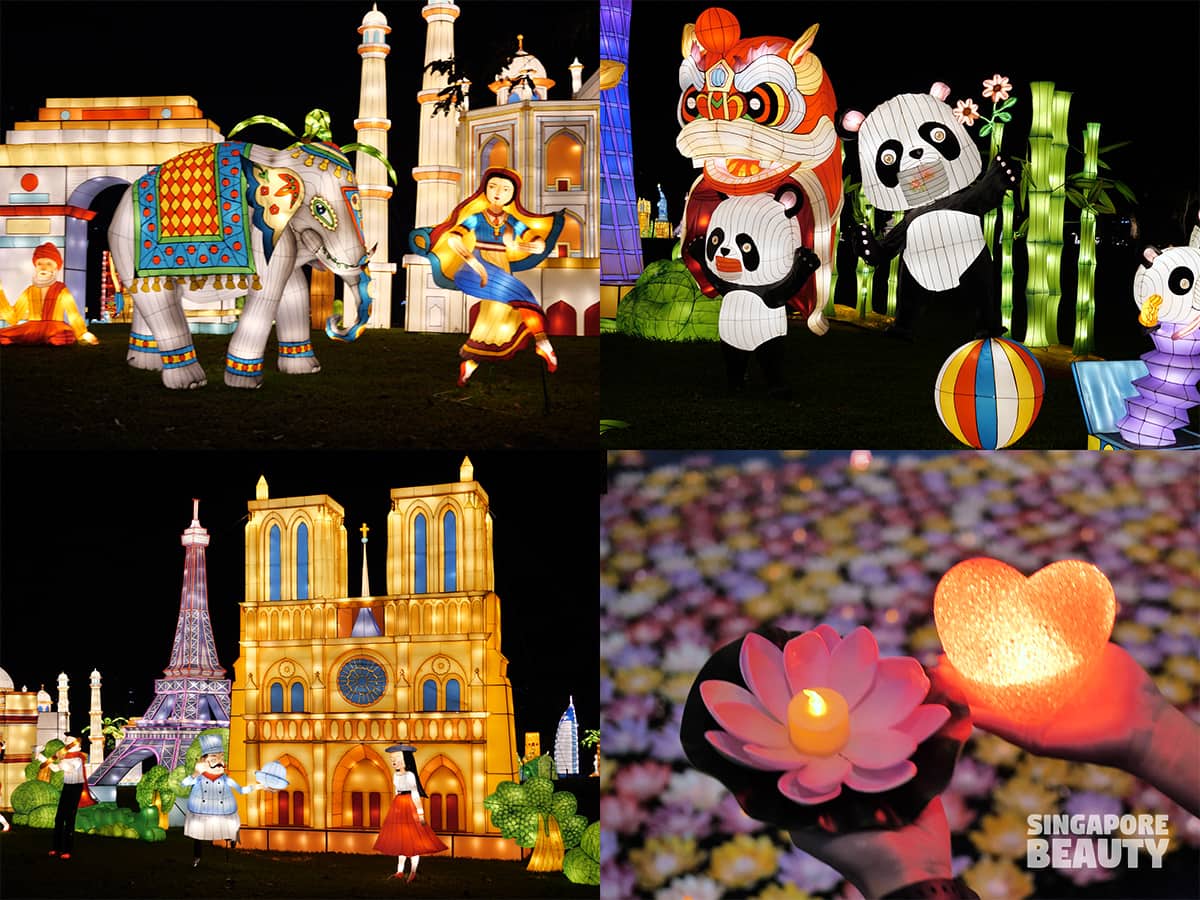 Festival of lights 2020 "A Better Tomorrow" it's a small world is held at Jurong Lake Garden going into 2021. The three main sectors to visit will be It's a small world, lucky Zodiac and Charity Sky & Water Lanterns. Entrance is free and no tickets are required.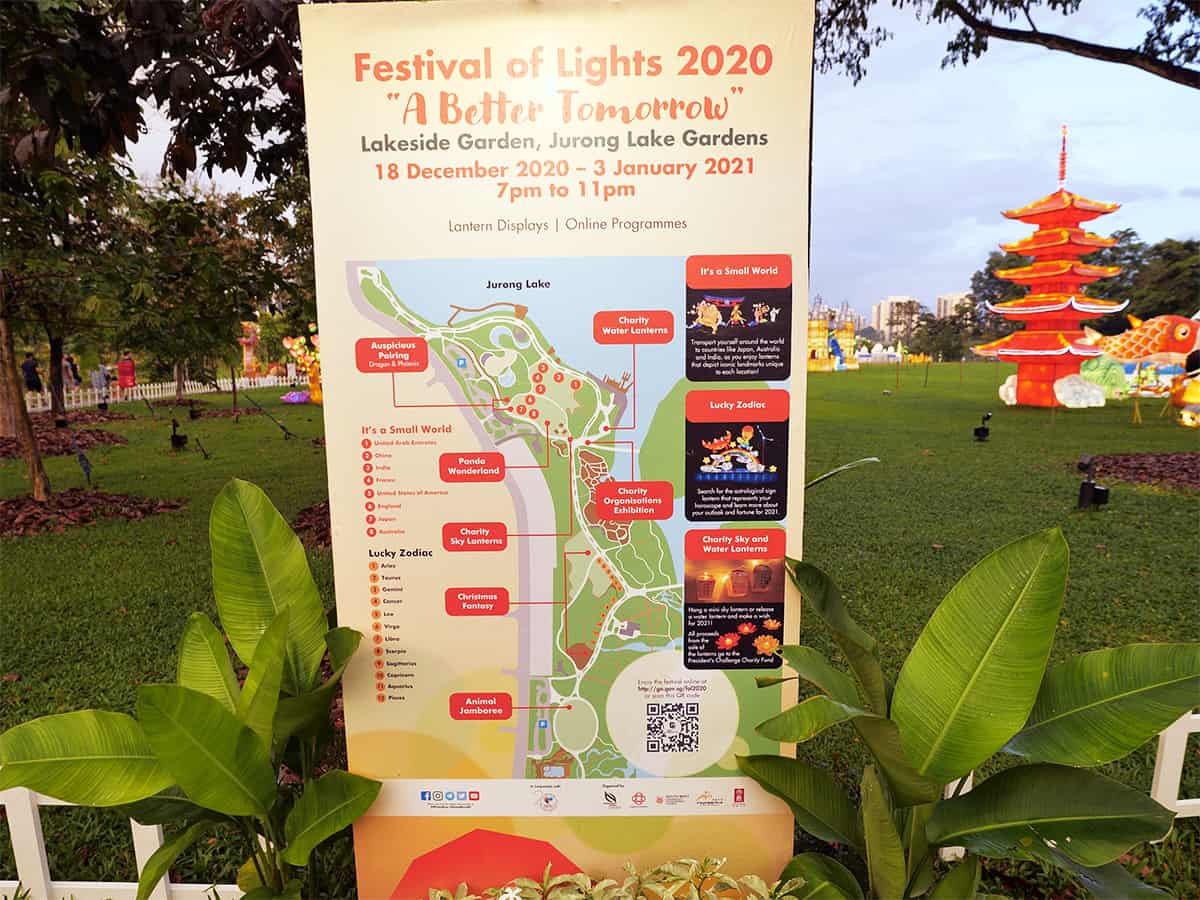 Festival of lights "A Better Tomorrow" map has several themed destinations. Here's the map of It's a small world tour. The highlights are the small world lantern displays, auspicious pairing, charity water lantern, sky lantern, panda wonderland, Christmas fantasy and animal Jamboree (horoscope readings for year 2021).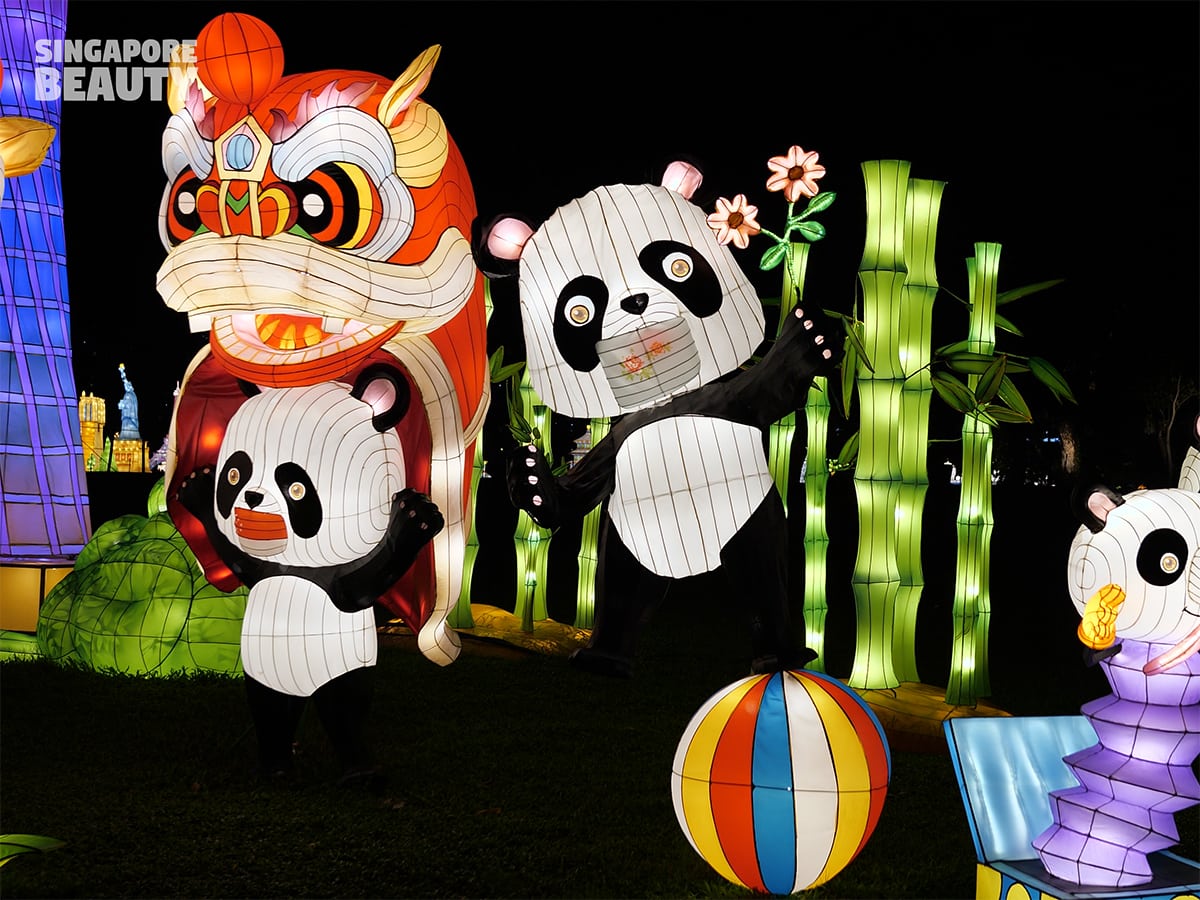 Since we are unable to travel now, let's take a world tour at the back of our gardens themed It's a small world at Jurong Lake.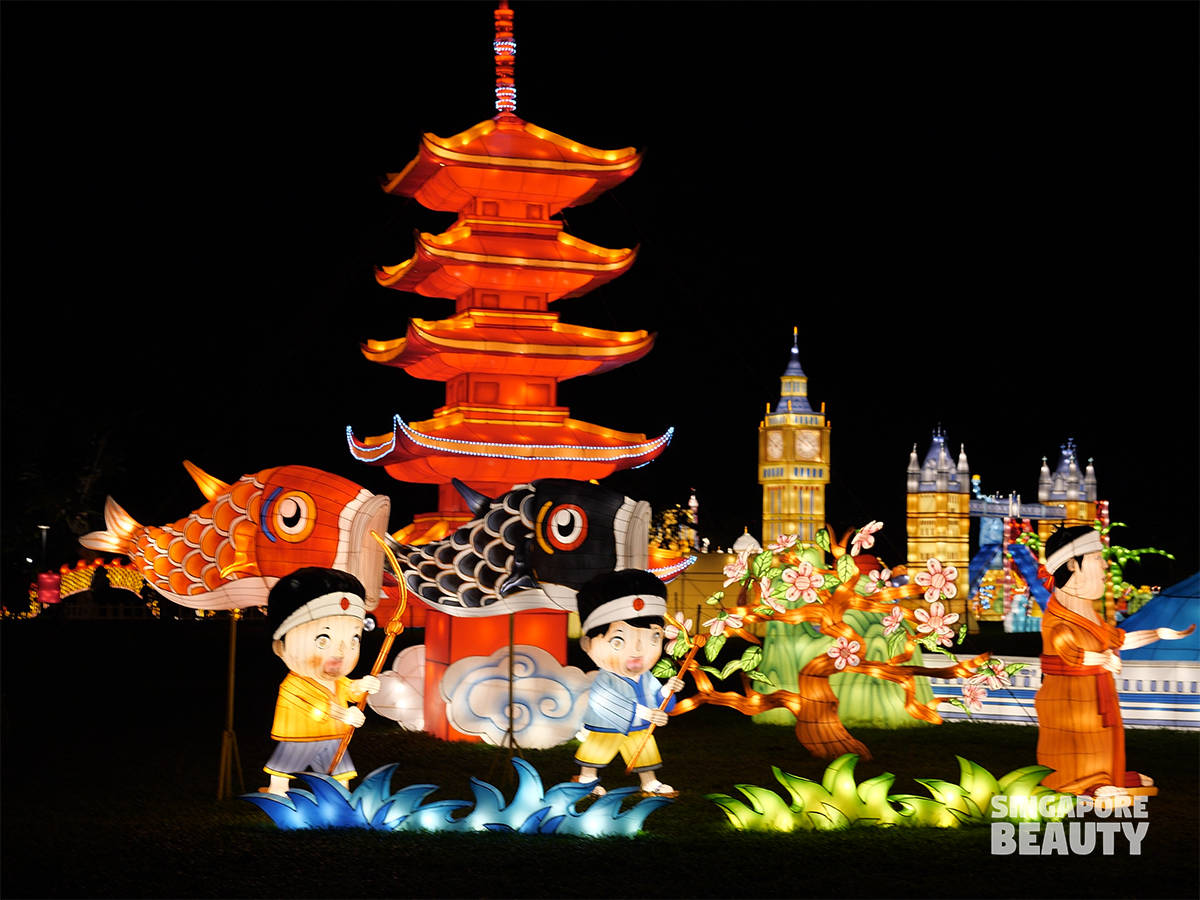 Festival of lights "A Better Tomorrow" event date is from 18 Dec 2020 to 3 Jan 2021 from 7 pm to 11pm.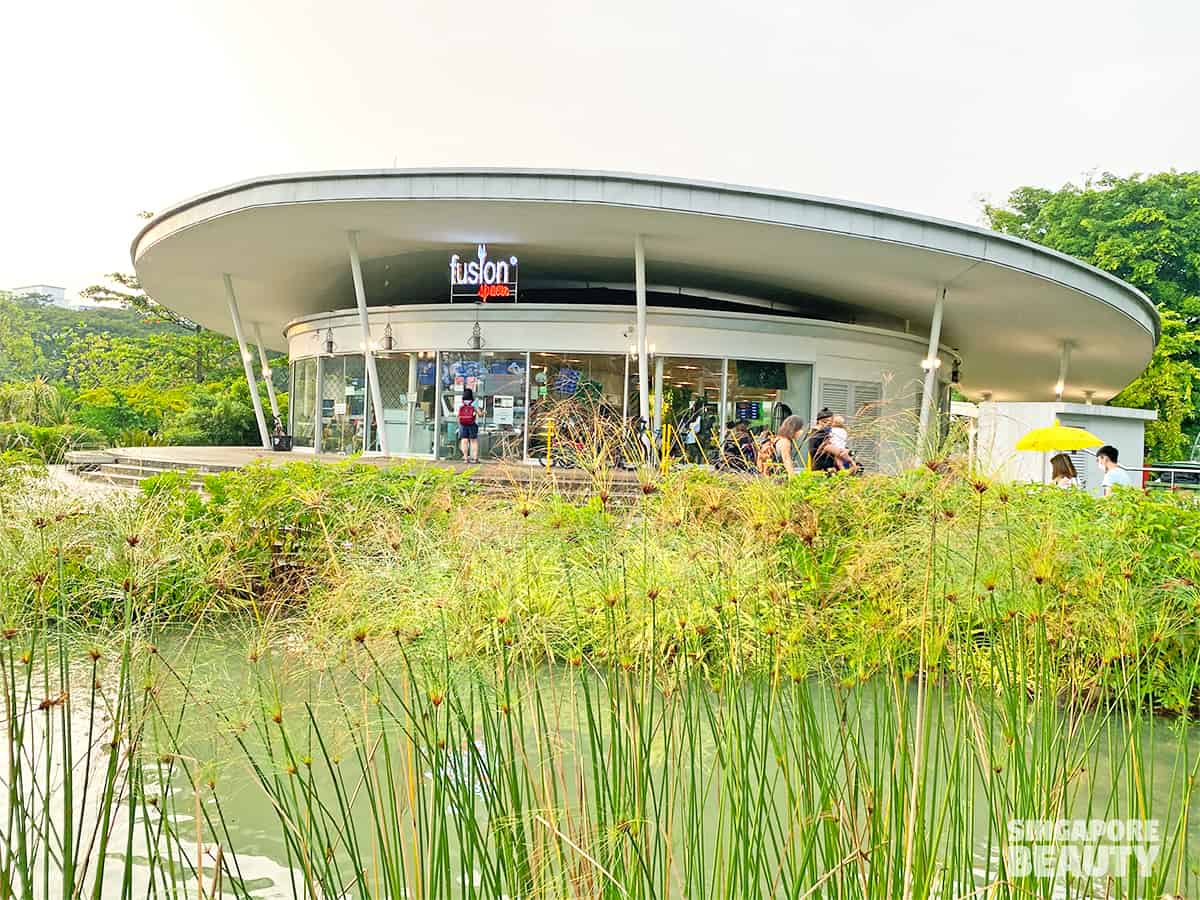 Festival of lights "A Better Tomorrow" with It's a small world has only 1 nearest dining option within the Jurong Lake Garden.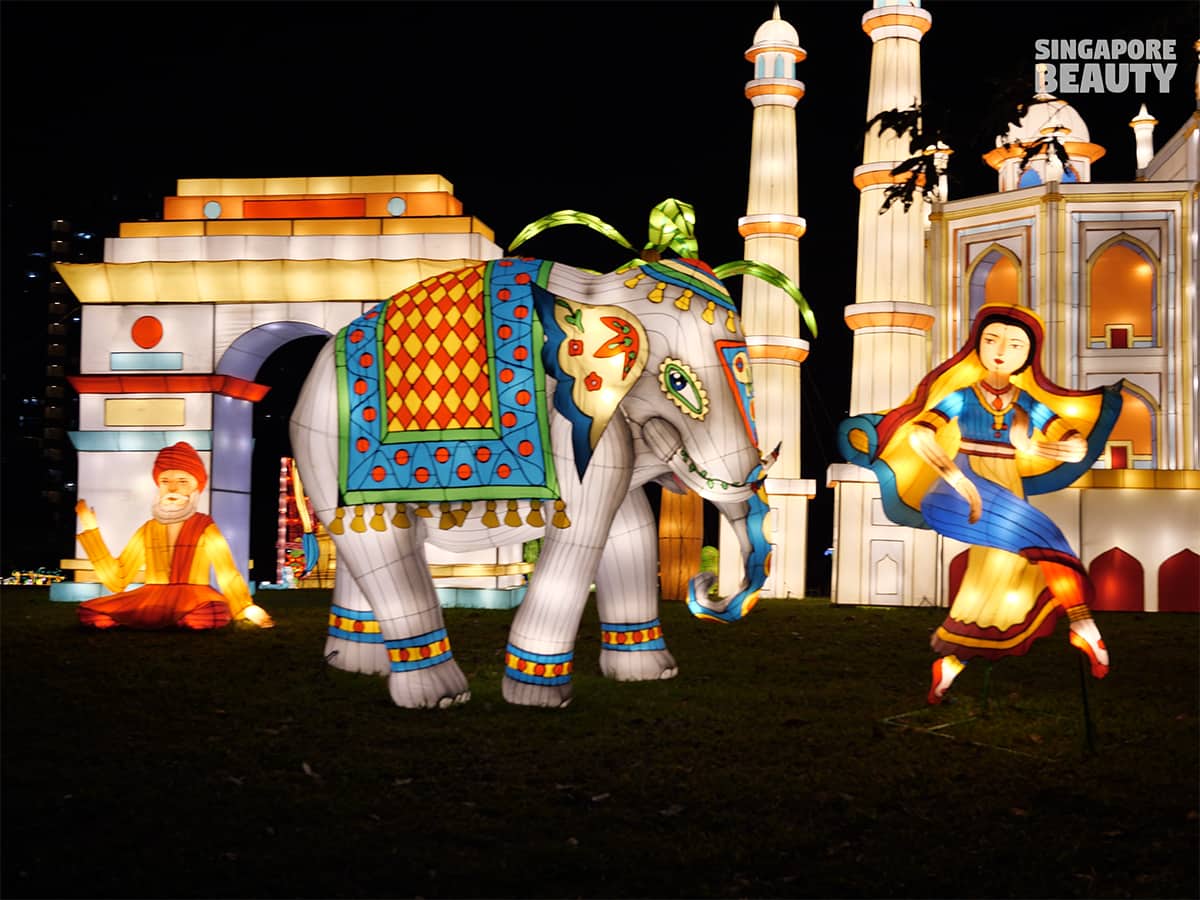 At the It's a small world tour, you get to see the various culture, people and landmarks from different countries. The countries that are showcased are India, United Arab Emirates, France, Japan, England, United States of America, Australia and China. The first stop is India.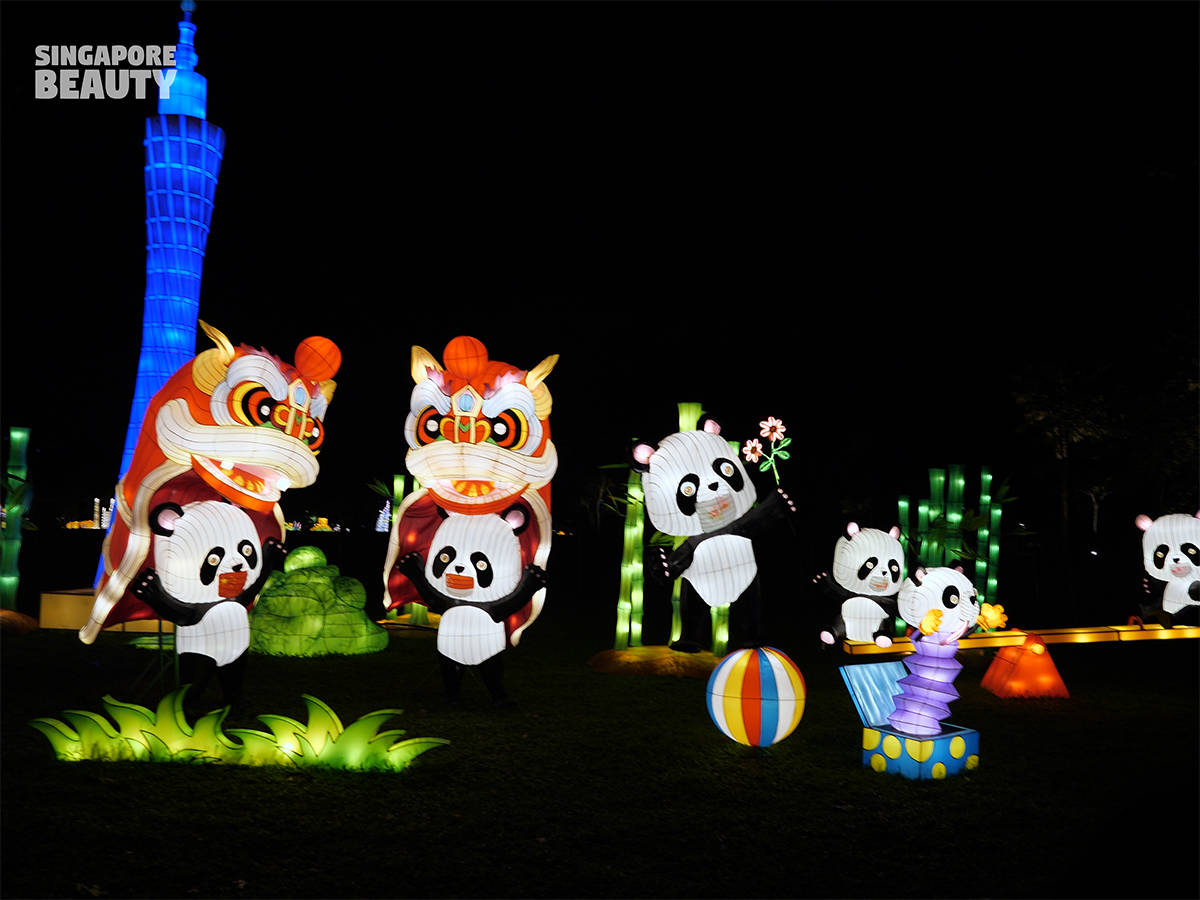 This is one of the places to go during this New Year 2021 to usher in health, wealth and luck this year with these auspicious panda lanterns doing a lion dance.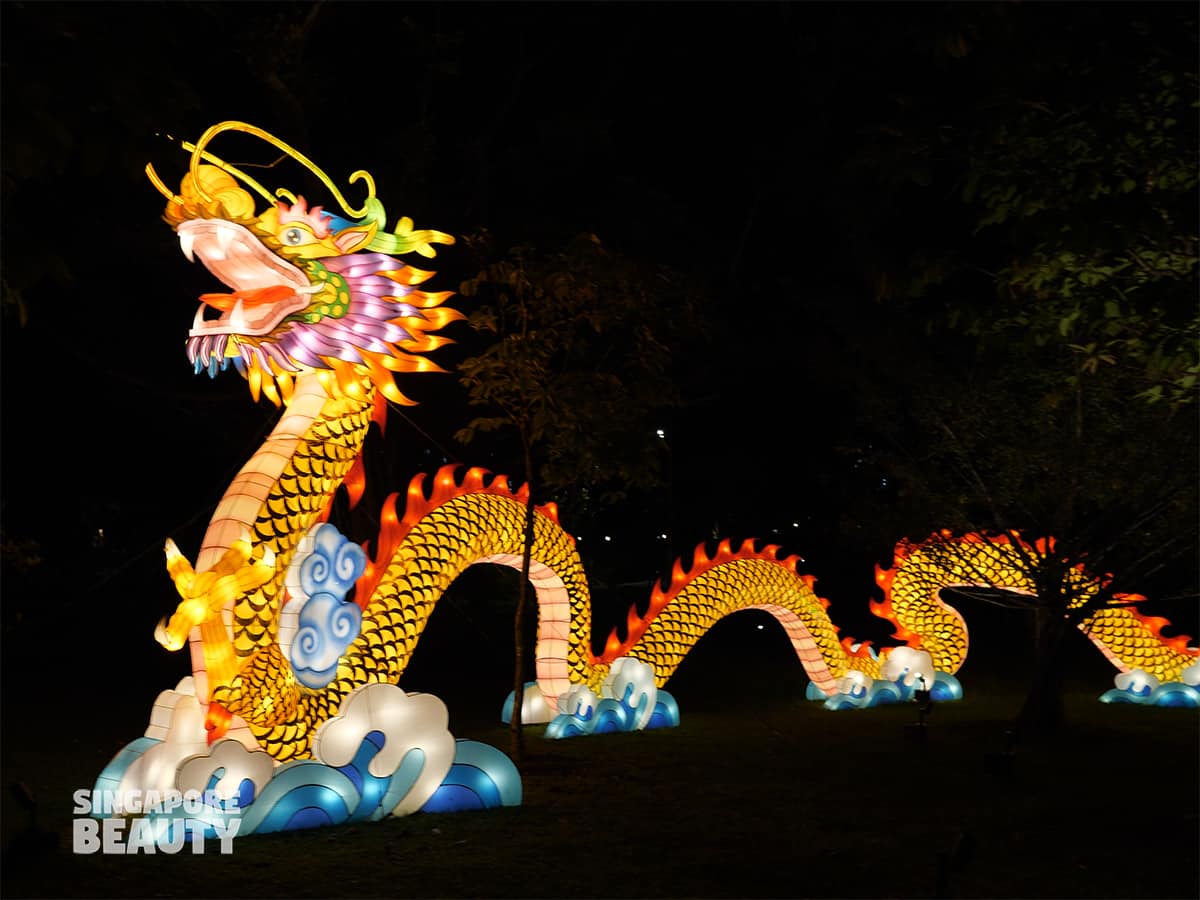 Check out the 42 metre long dragon with the intricate details.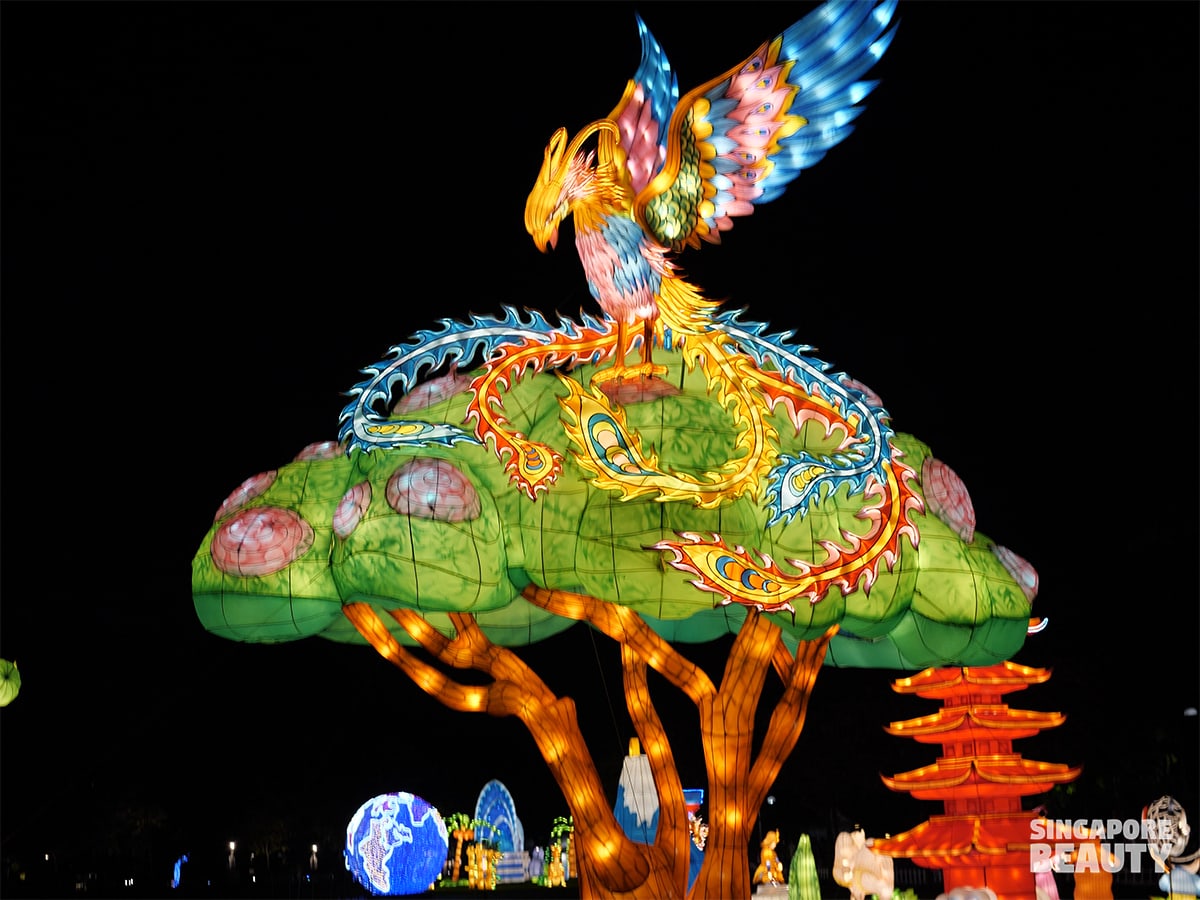 The phoenix with her beautiful gown. These dragon and phoenix are known as the auspicious pairing.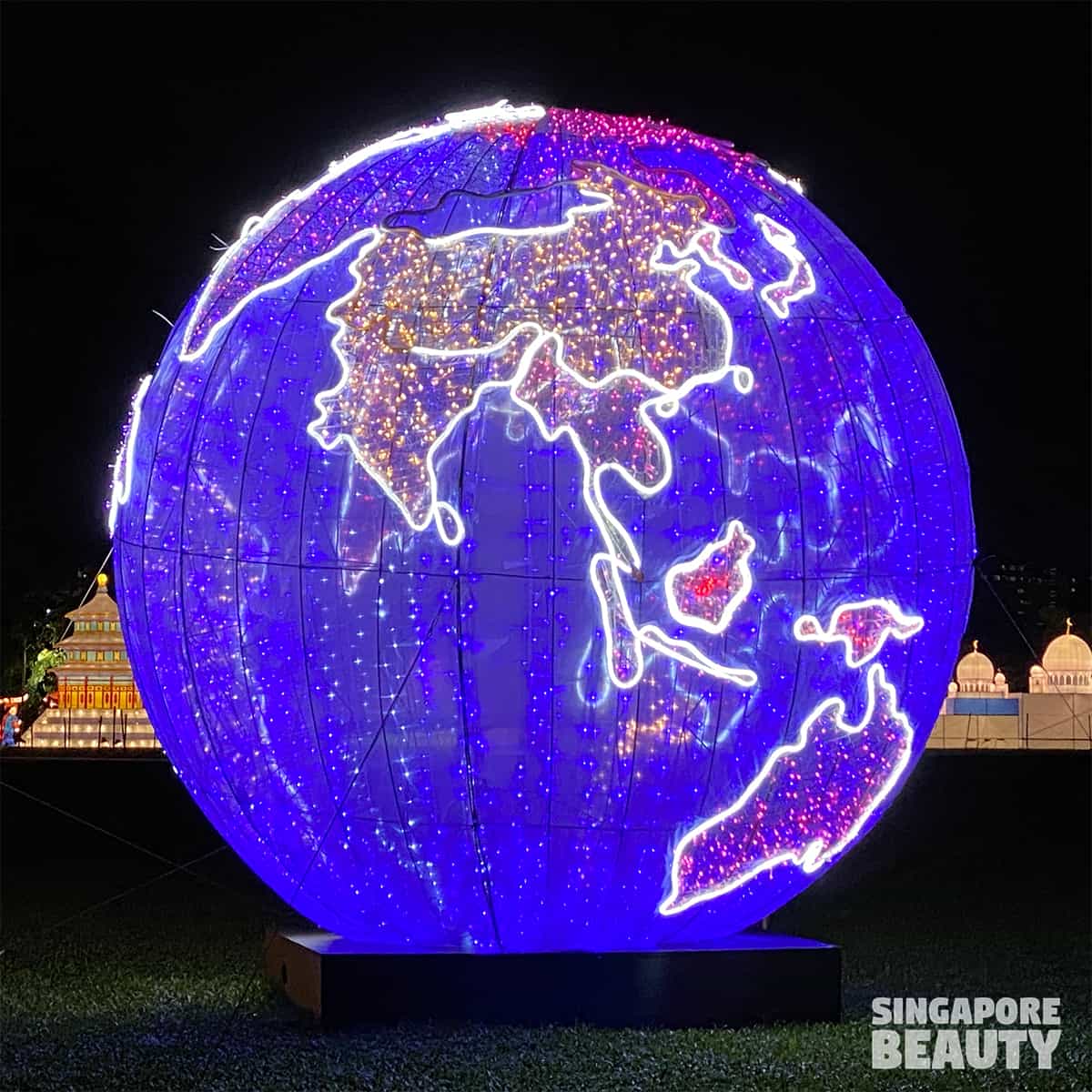 May all our wishes come true and a better world for everyone in the coming 2021.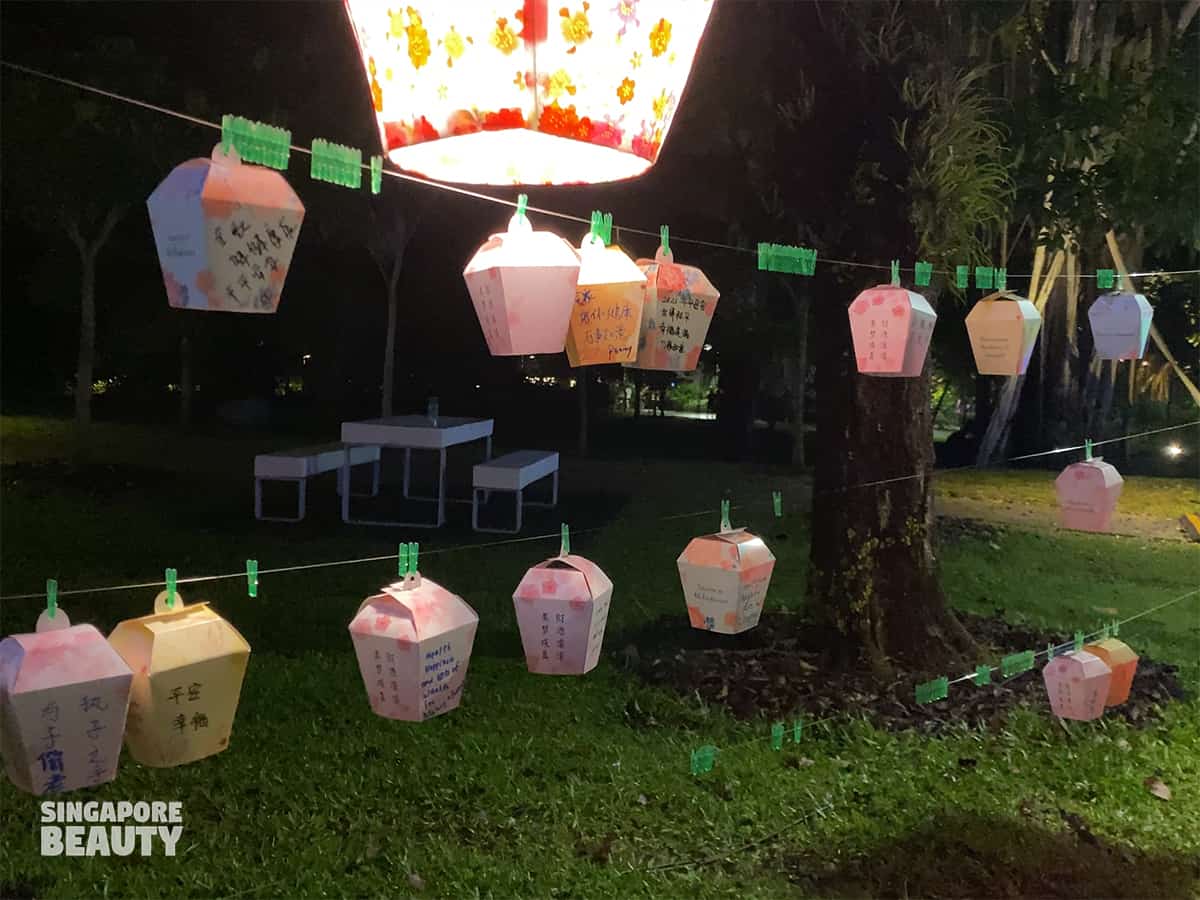 There are also several Charity booth set up along the way to do some good and help 72 charity organizations to enjoy a better New Year ahead together. You can either choose the hang a sky lantern or release a water lantern with any donation of $10 to The President Challenge 2021 with the proceedings going to 72 charities.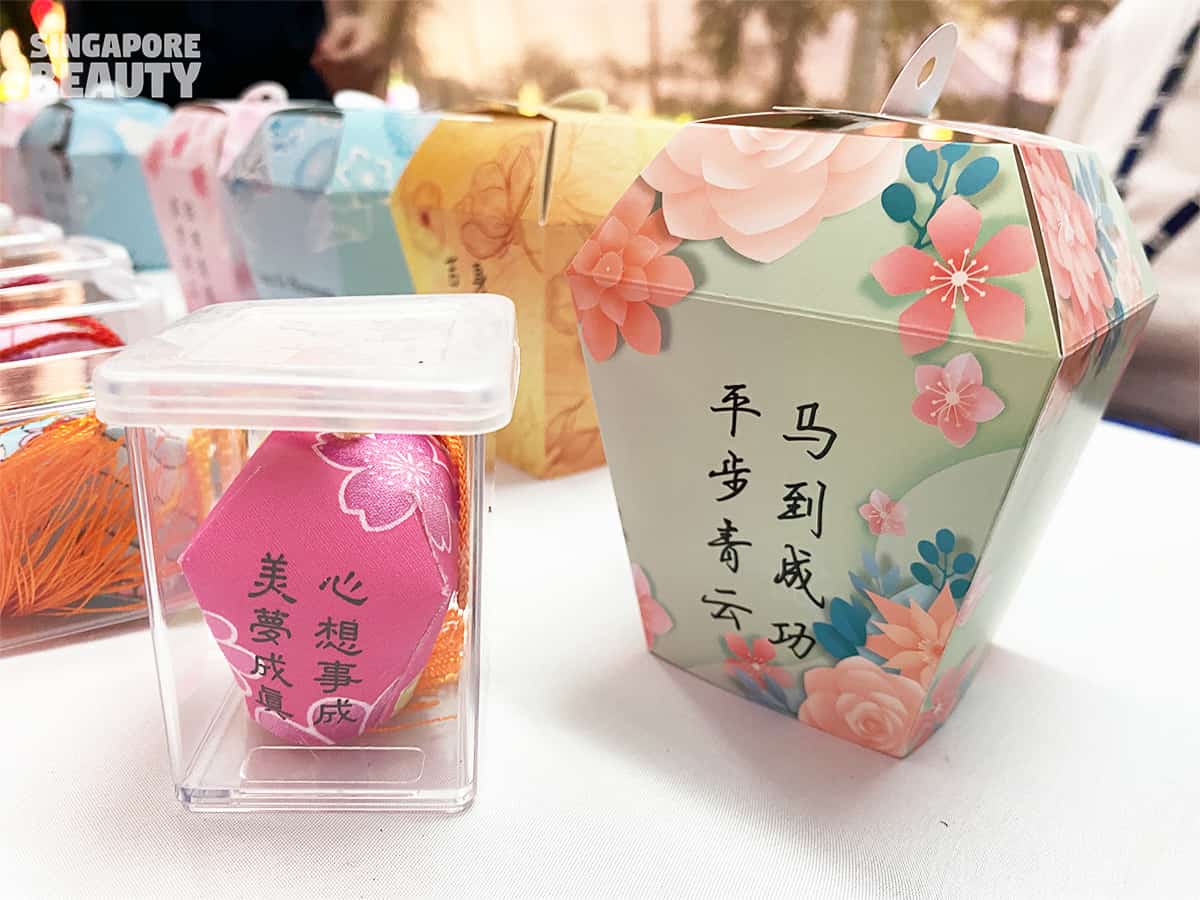 The hang a sky lantern $10 donation comes with a mini sky lantern take home souvenir and a small one for you to pen your well-wishes and hang on the cloth line at the event.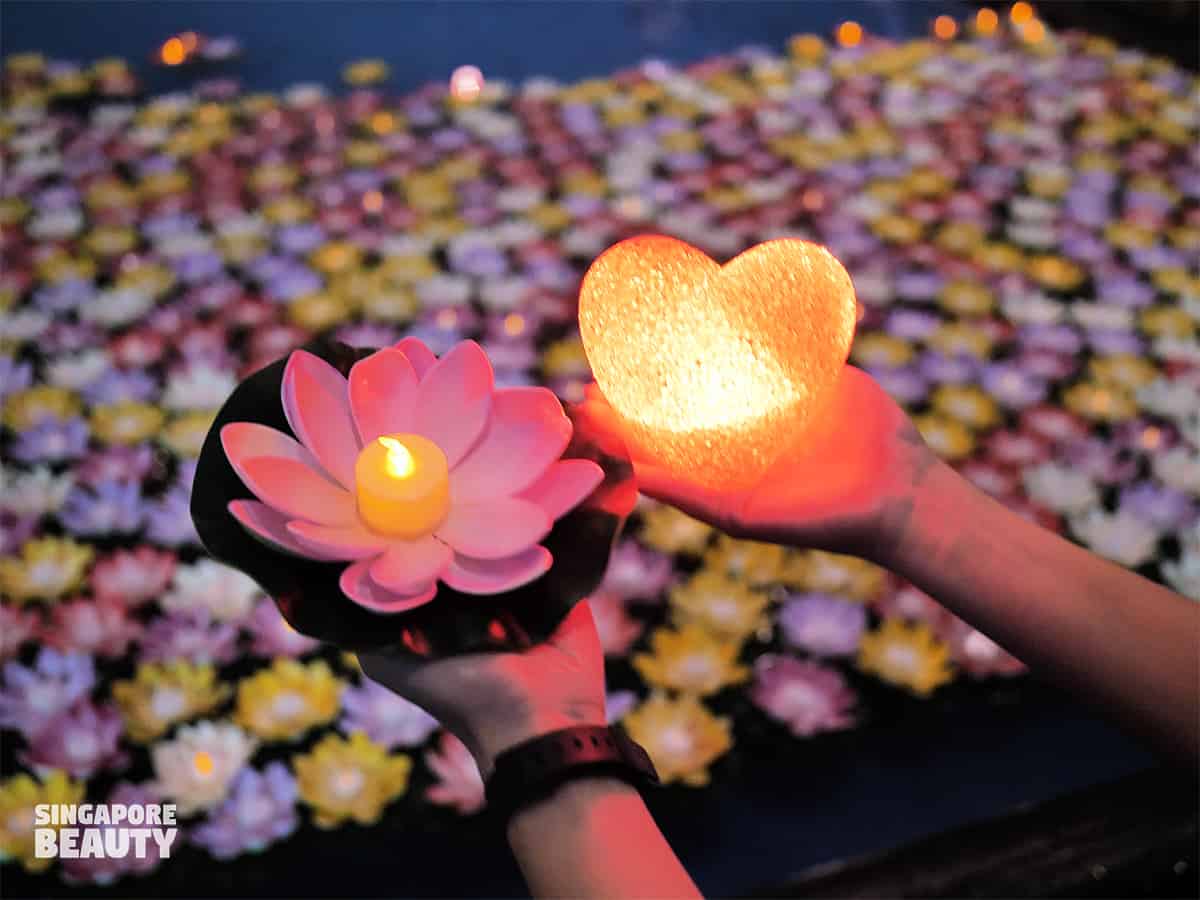 The release a water lantern for $10 is also part of the President Challenge. It comes with a light up heart shaped deco and a water lantern that is a handmade lotus with a battery operated tealight in the center.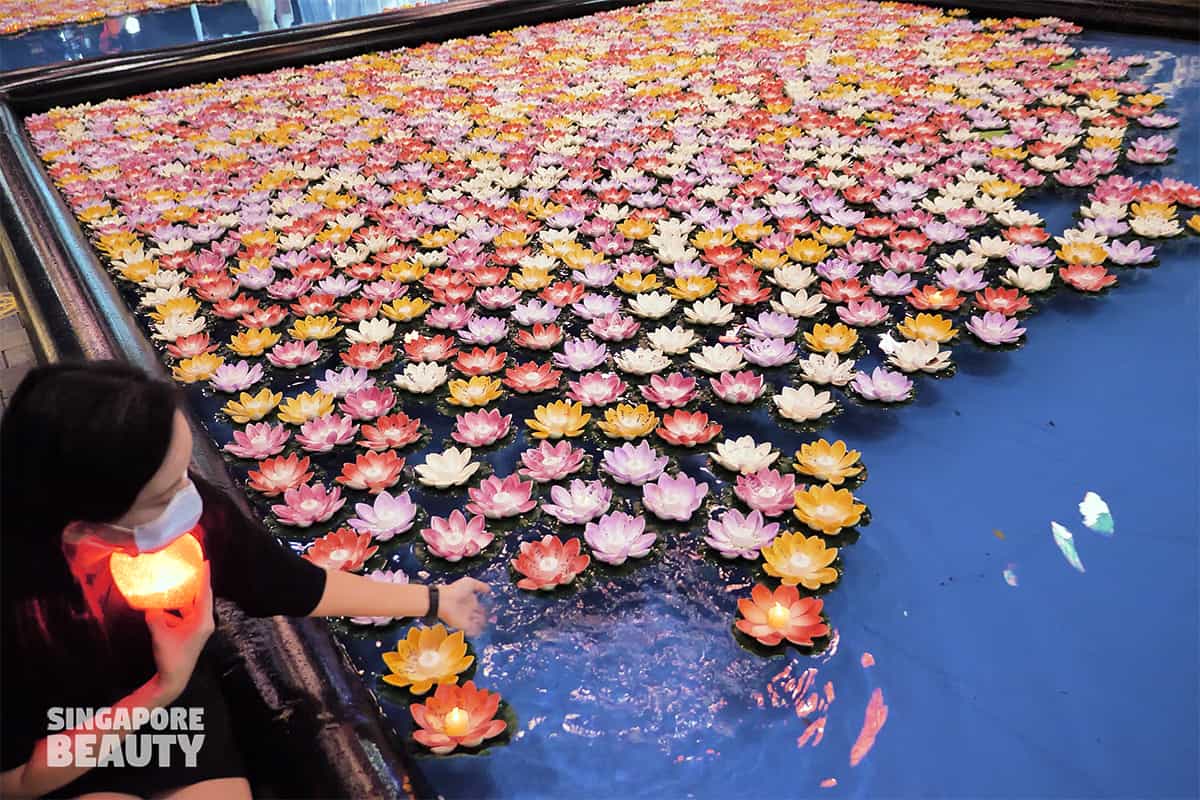 You can also pen your wishes on these lotus water lanterns and release them at the stipulated artificial water lake set up by the organizers. I prefer not to pen my wishes in hope that they can be reused for the next donor in a green effort to conserve resources on Earth.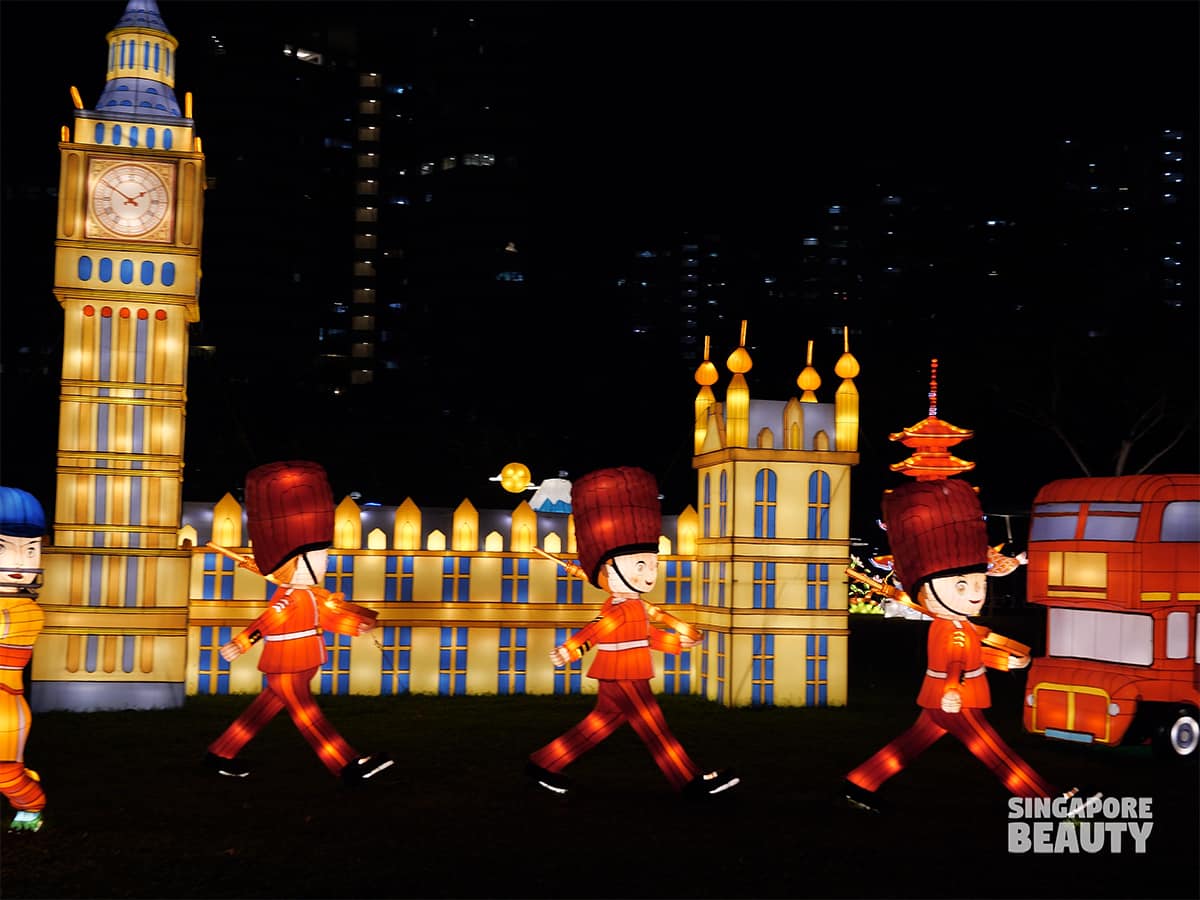 Here are some of the highlights of the It's a small world featuring England with Big Ben clock tower, London vintage Bus and marching guards.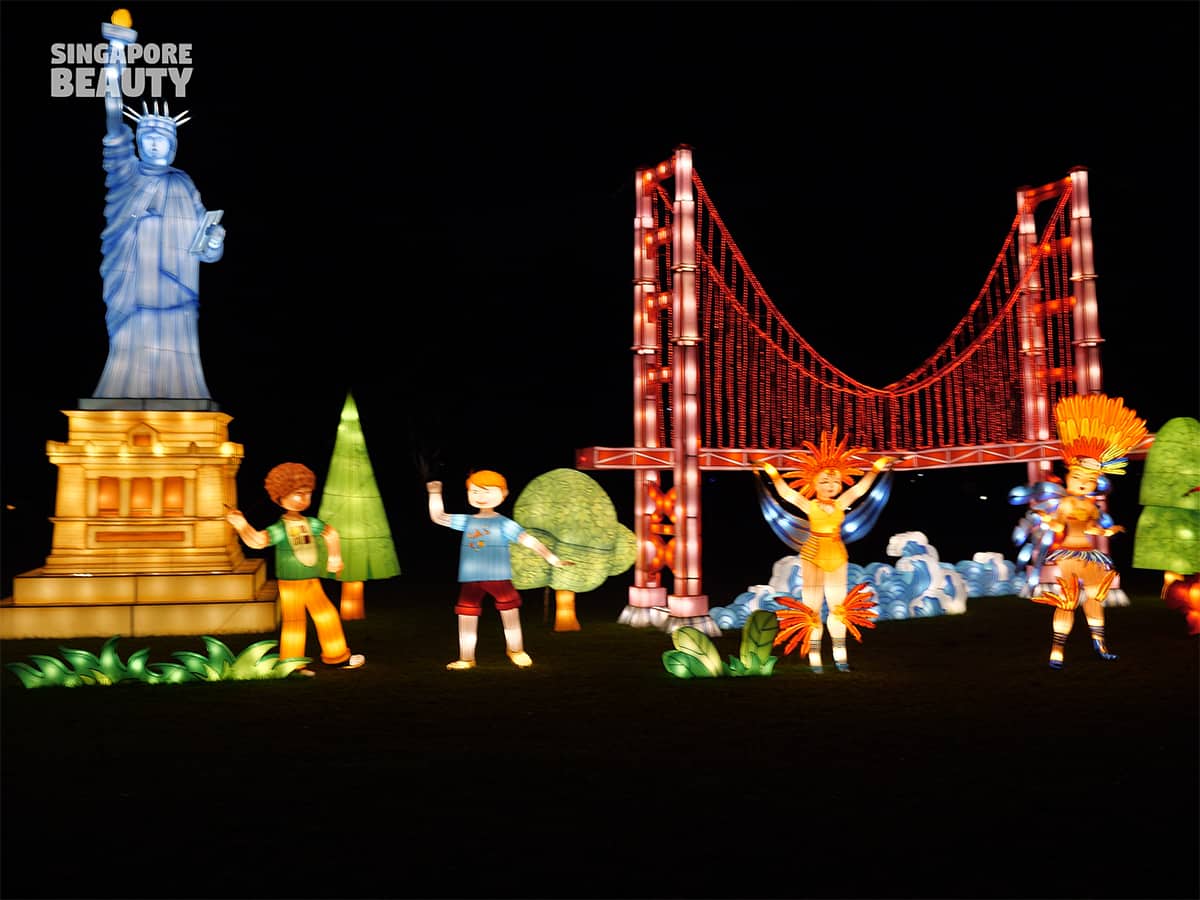 Here's another lantern display highlights of the It's a small world featuring United States of America with Statue of Liberty, Golden Gate Bridge and samba dancer parade. Also catch many other lantern displays featuring our favourite holiday destinations such as China, Australia, Japan, France and United Arab Emirates.  See you soon.
Festival of lights 2020 "A Better Tomorrow" It's a small world at Jurong Lake Garden show dates:
18 Dec 2020 to 3 Jan 2021
Show Timing:
7pm to 11pm