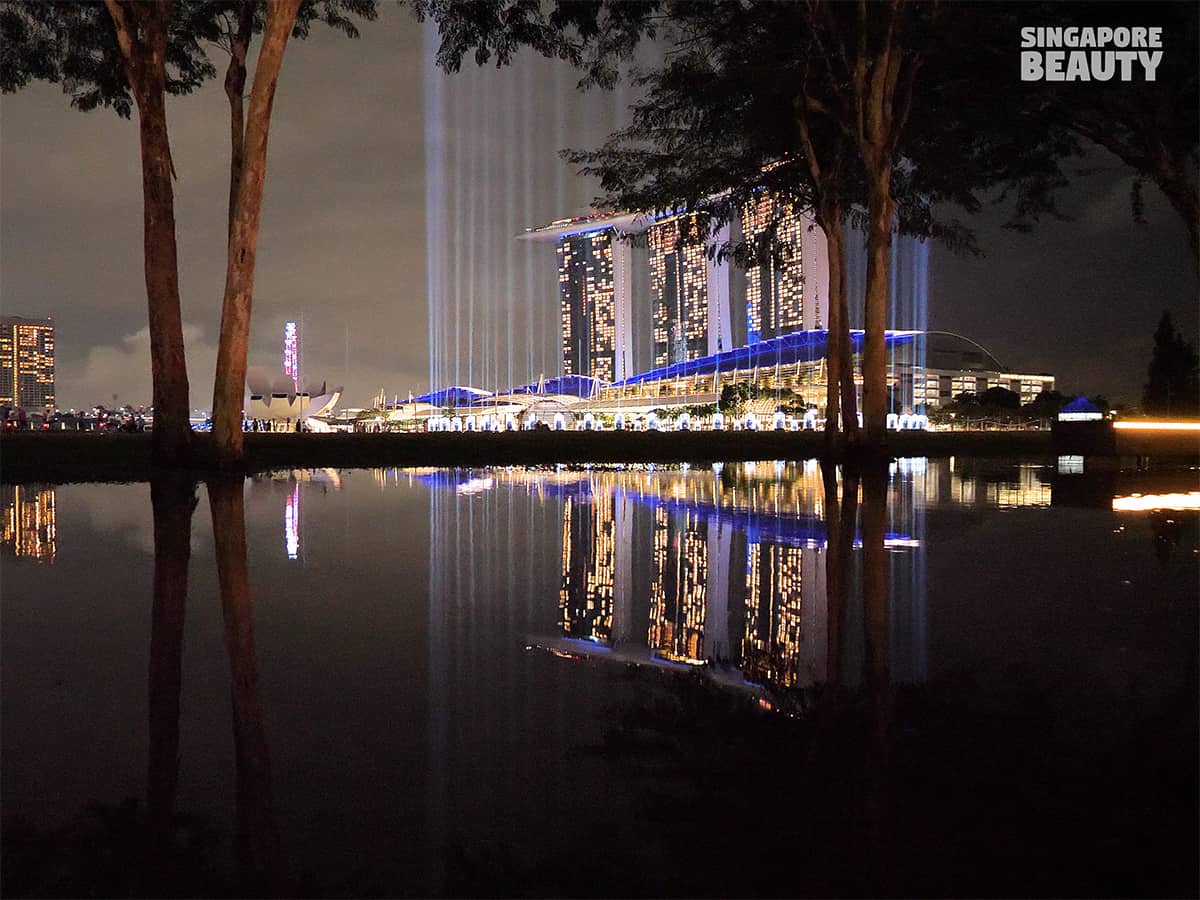 Shine a Light is located at the Promontory at Marina Bay where it is open to the public to enjoy the breathtaking light display. Find a good angle and capture your perfect image for your social media page.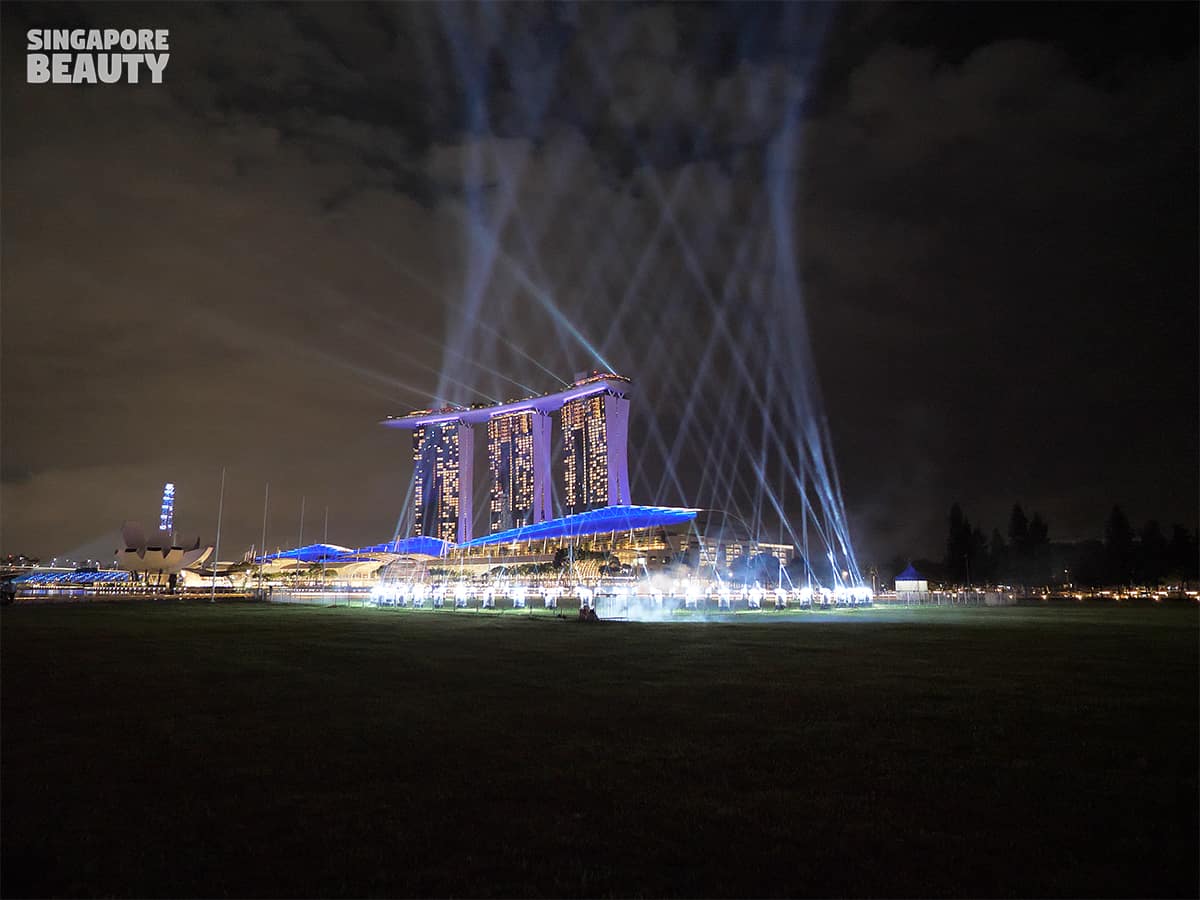 Be guided by the galaxy blue rays of shine a light that shoot right into the dusty sky to the next spot for countdown 2021.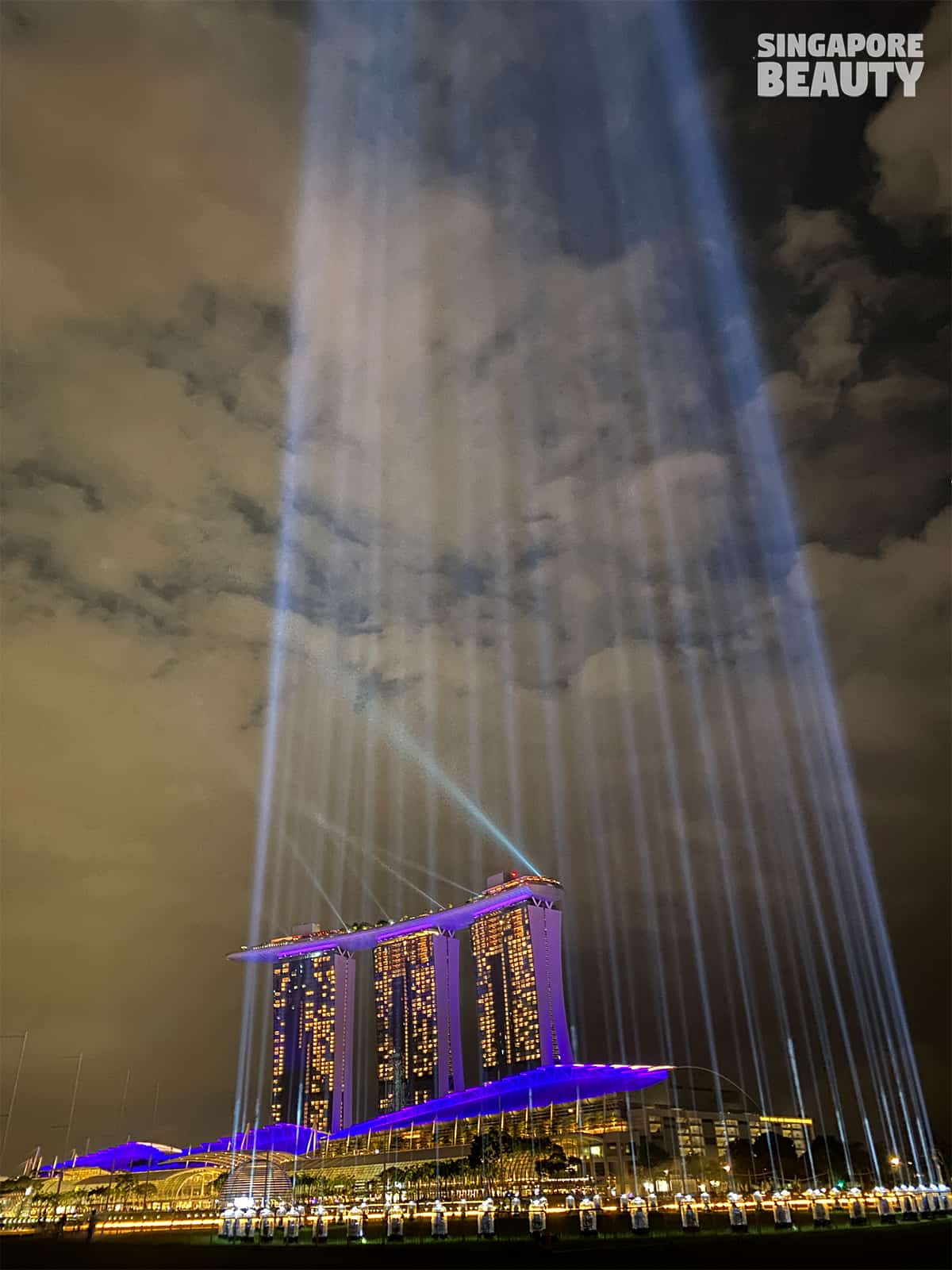 This is a breathtaking Shine a light show that features 60 beams of galaxy blue arranged in a circle formation shining into the sky.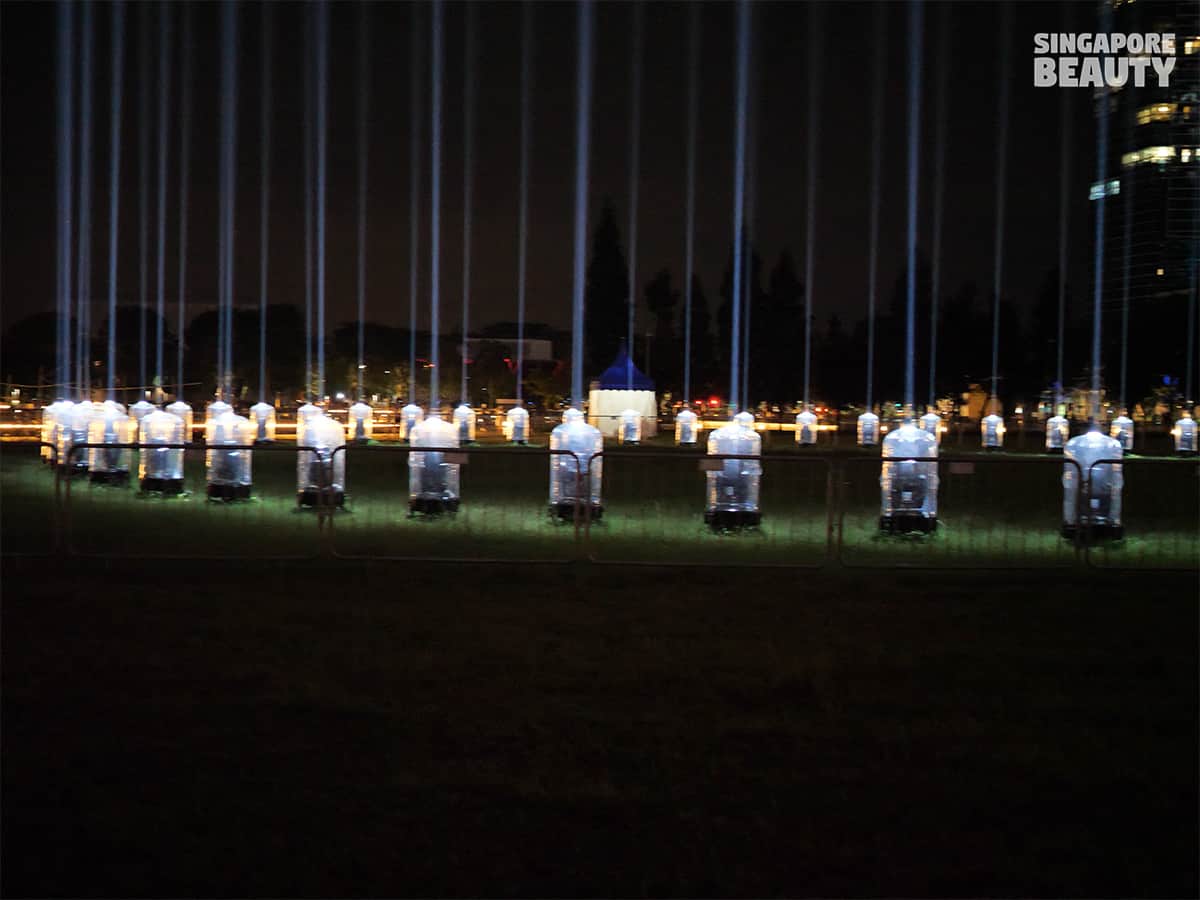 These moving beams of this shine a light form the notches in a clockface as we tick down to 2021.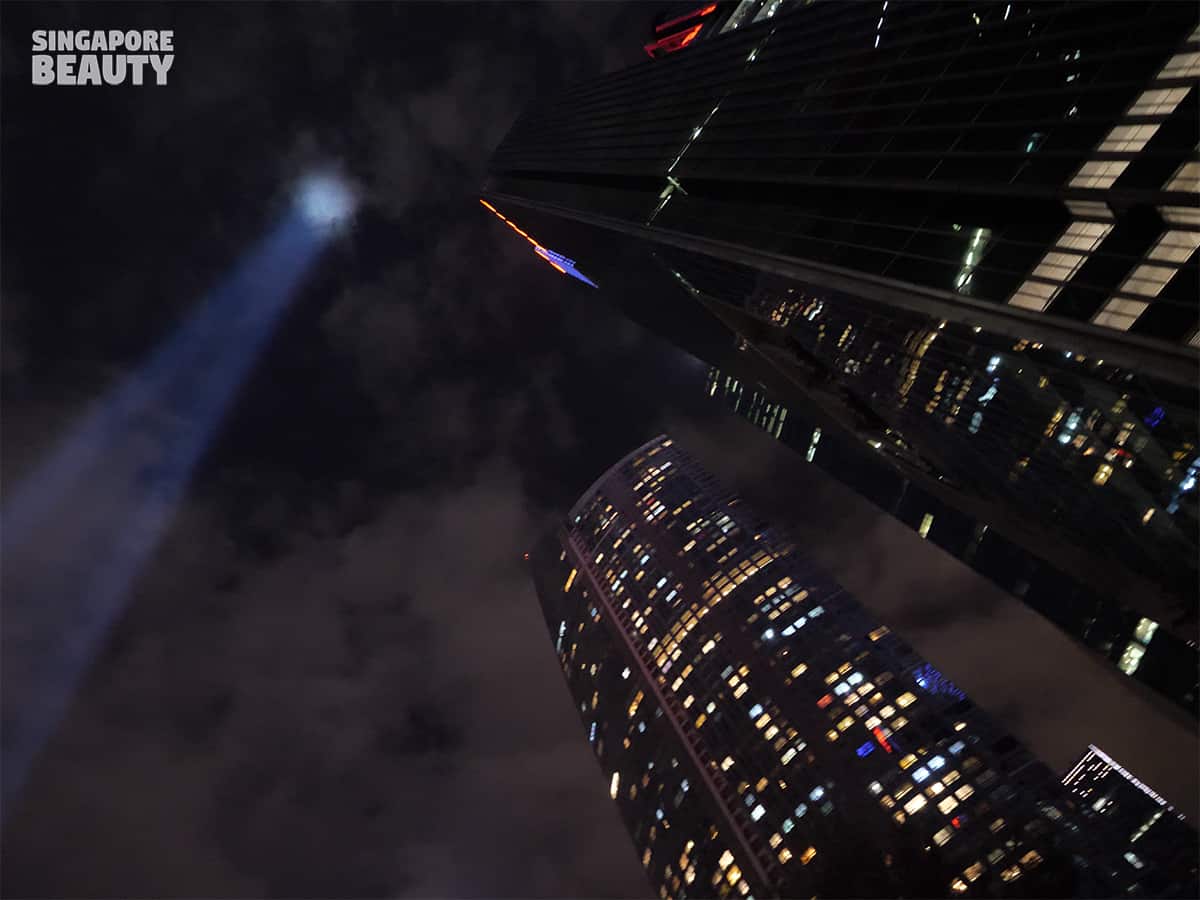 This spectacular light show timing happens from 8PM to 10:30PM daily, a 3-minute animated light formation every 15 minutes, extended till 1145pm on 31 Dec New Year Eve with Marina Bay precinct skyscrapers as the backdrop.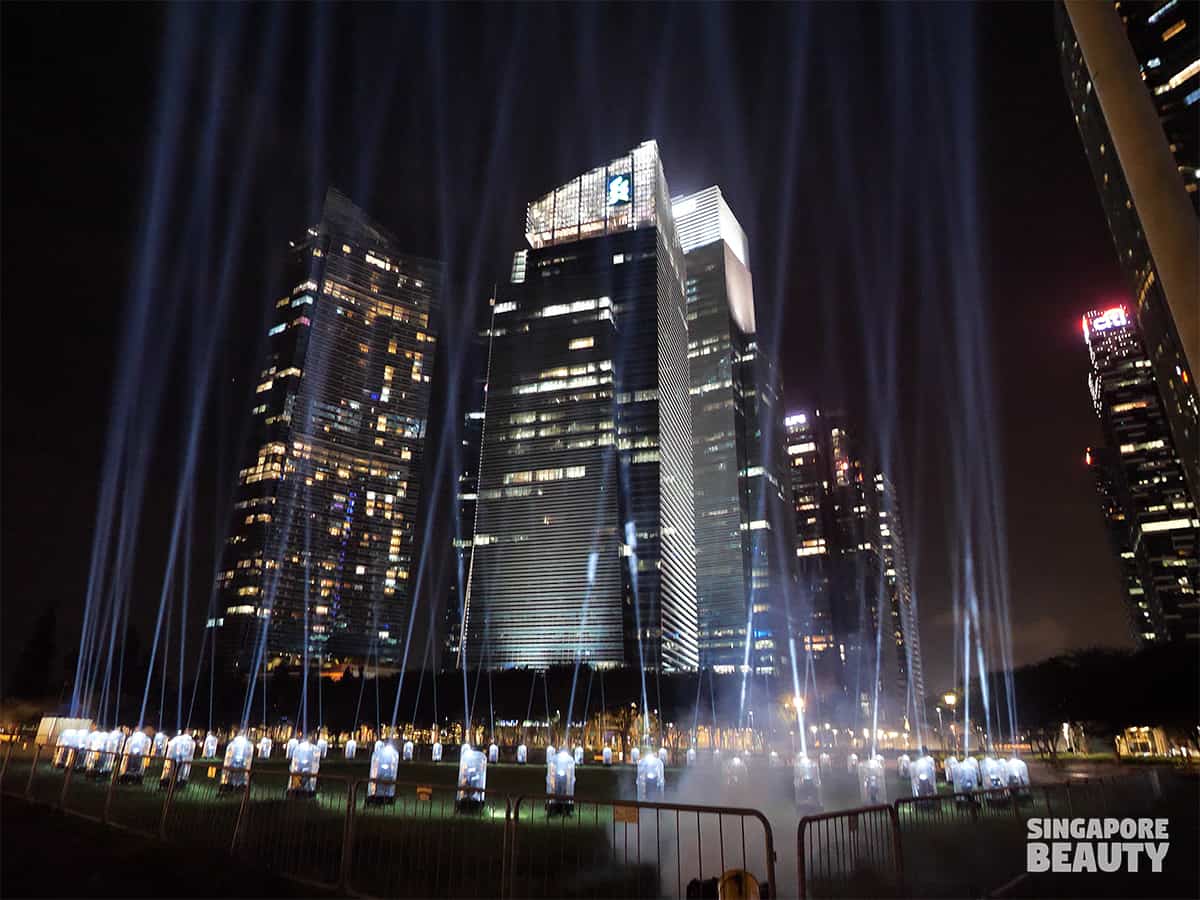 During heavy showers and thunderstorm, these light displays will be on hold. Outside of the show hours, these lights will be still and lit throughout.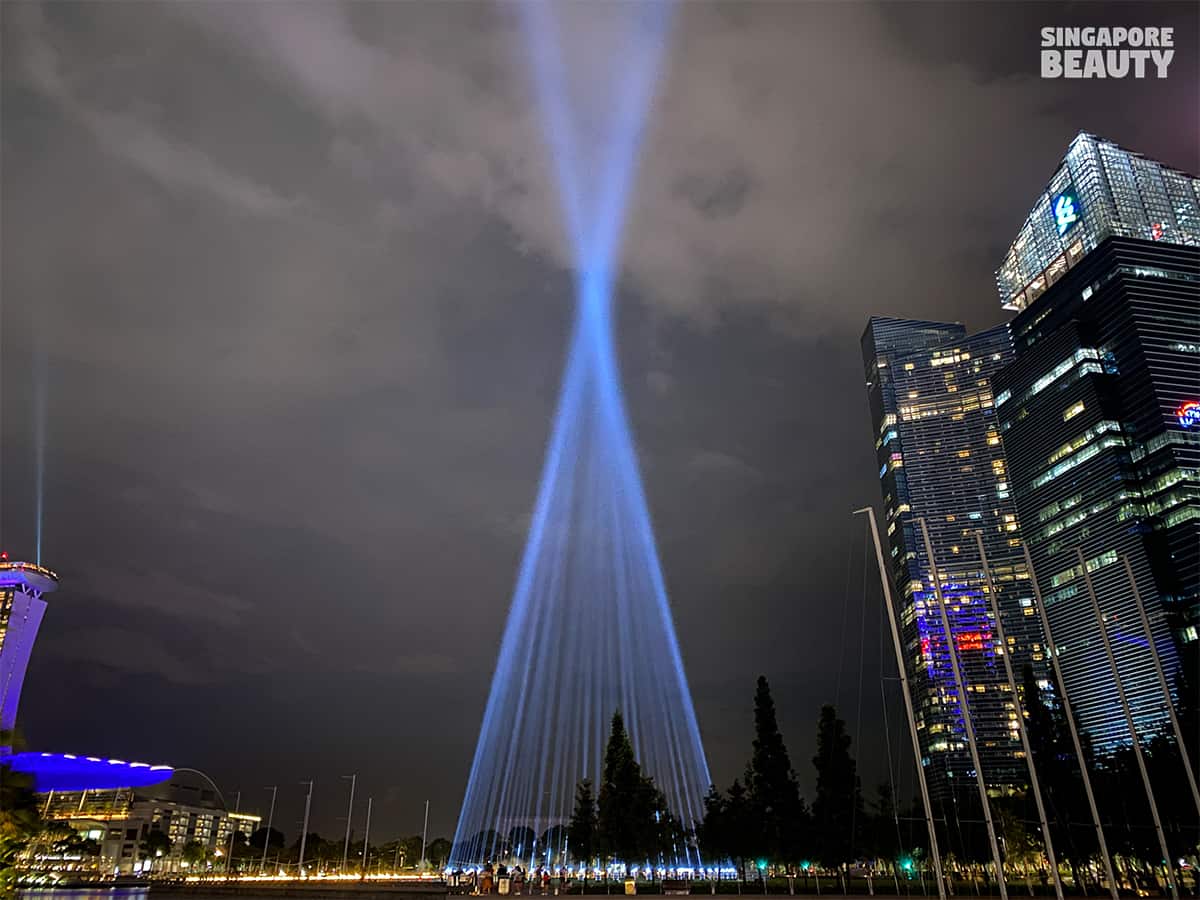 This light show is a tribute to Singapore's show of strength, unity and outlook during these tough times with the rays meeting in the center and becoming stronger literally intensity. A prayer to emerging stronger and better with a new beginning in 2021.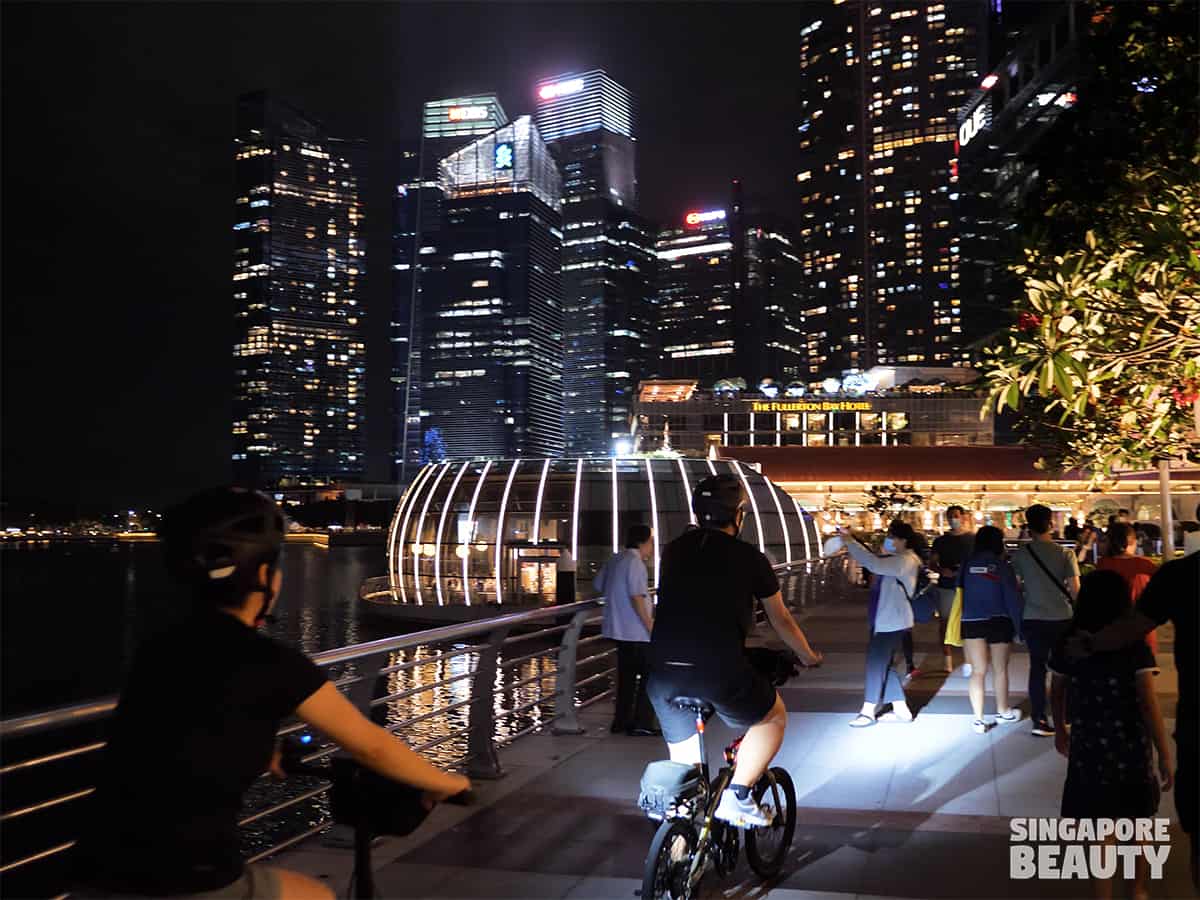 Since this is part of the countdown light show at the Marina Bay precinct, you can walk or ride over to the next light show happening concurrently at the Merlion and The Fullerton Hotel titled Share The Moment.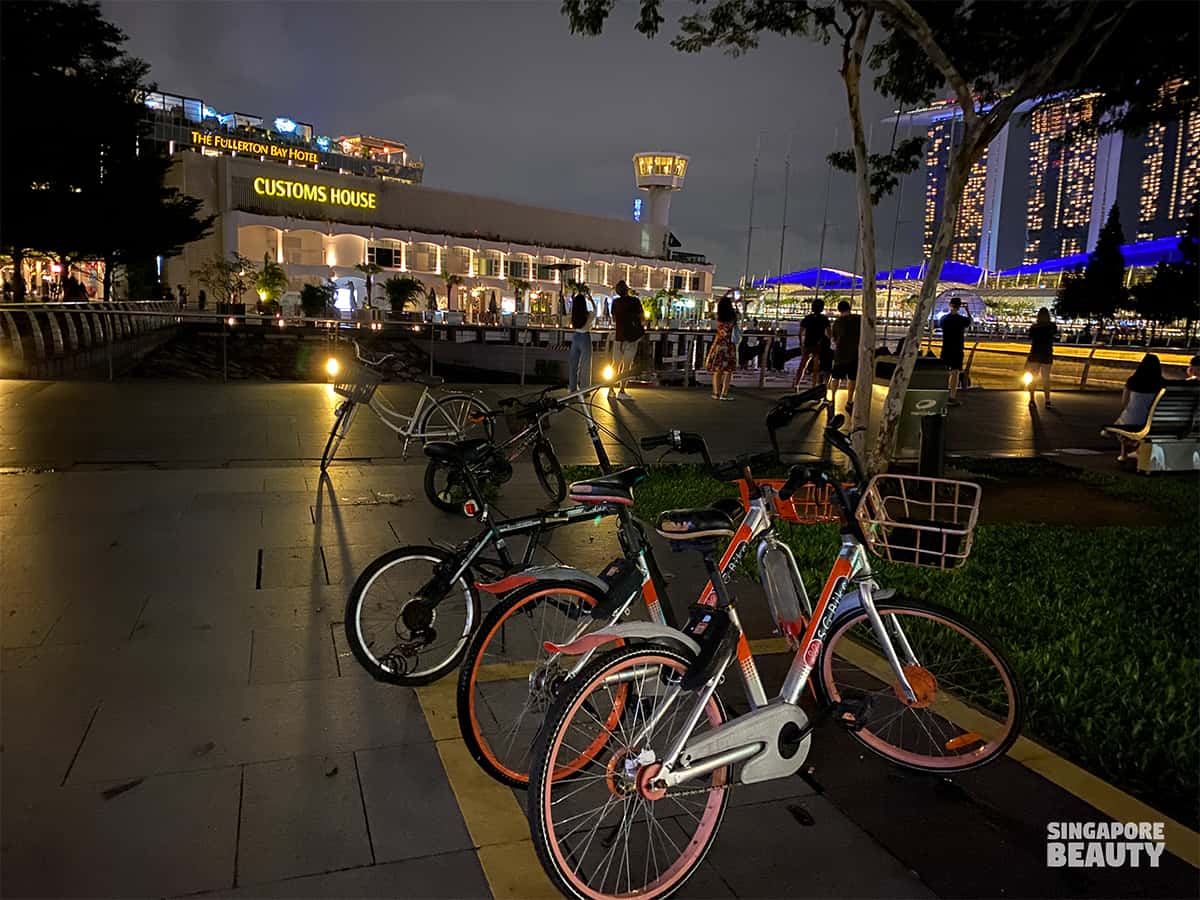 If you do not own a bicycle, you can unlock and rent some share bicycle in front of Custom House from a designated park lots for shared bicycle.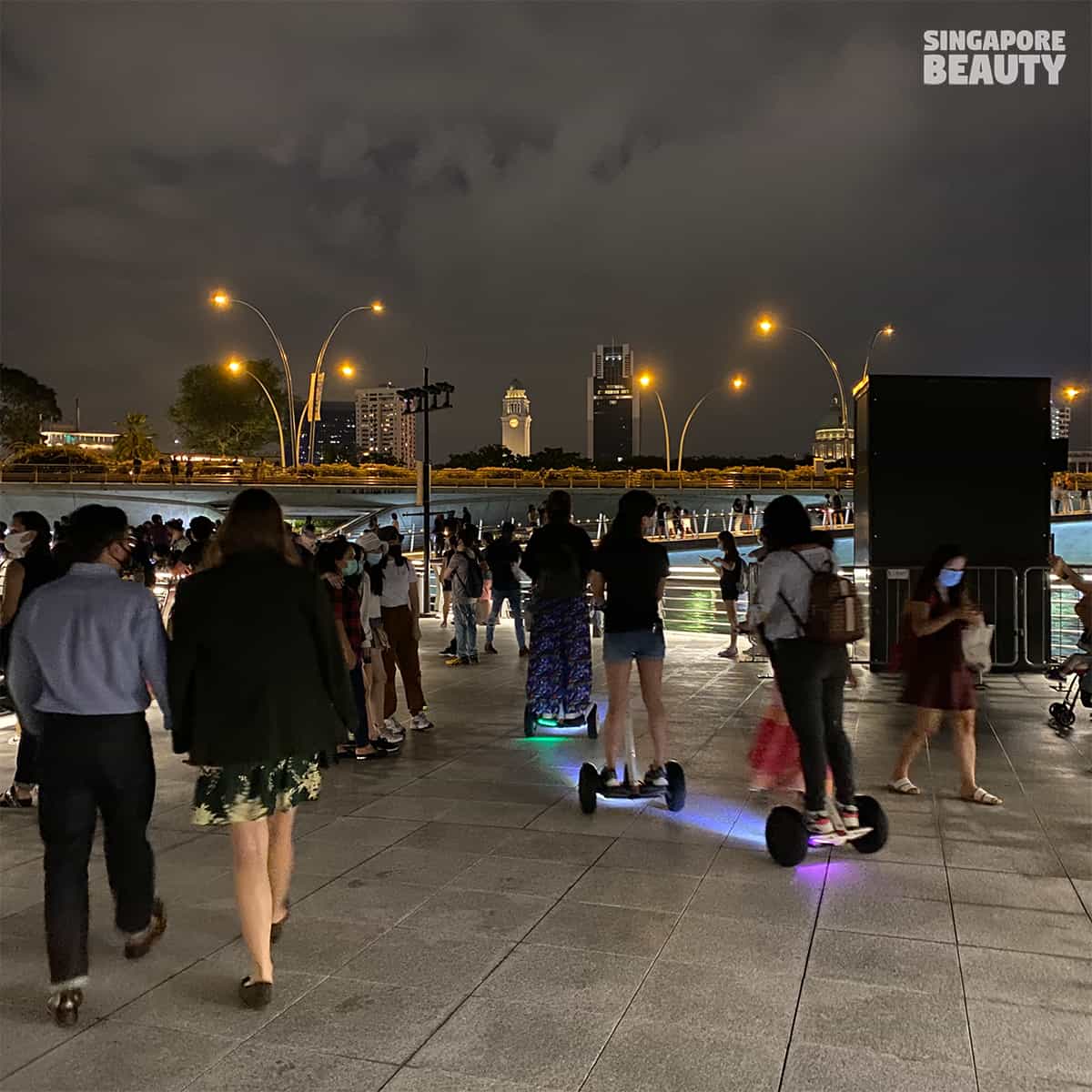 There are also other ways to get around the large Marina Bay precinct as observed on our day there.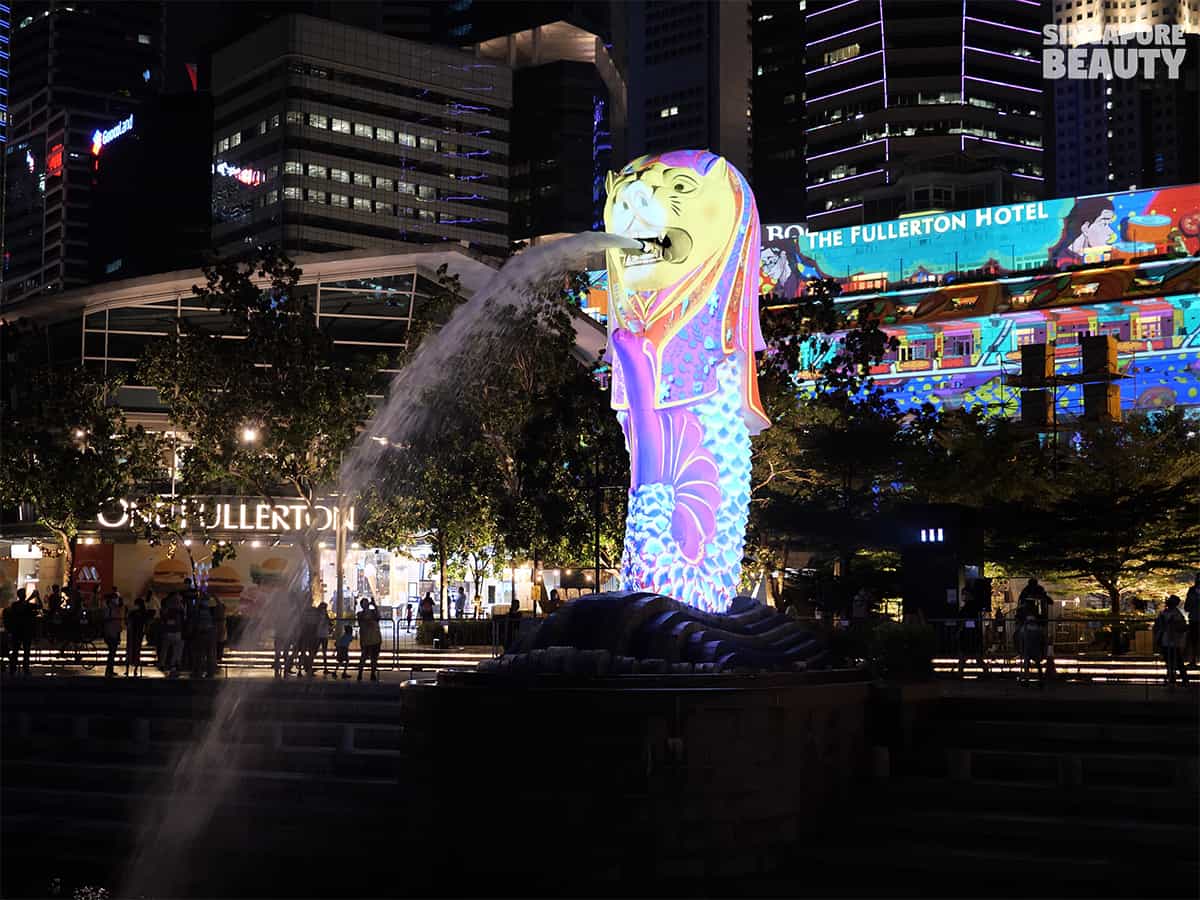 This is the Share The Moment light show with light projection mapping on our iconic landmark Merlion and The Fullerton Hotel.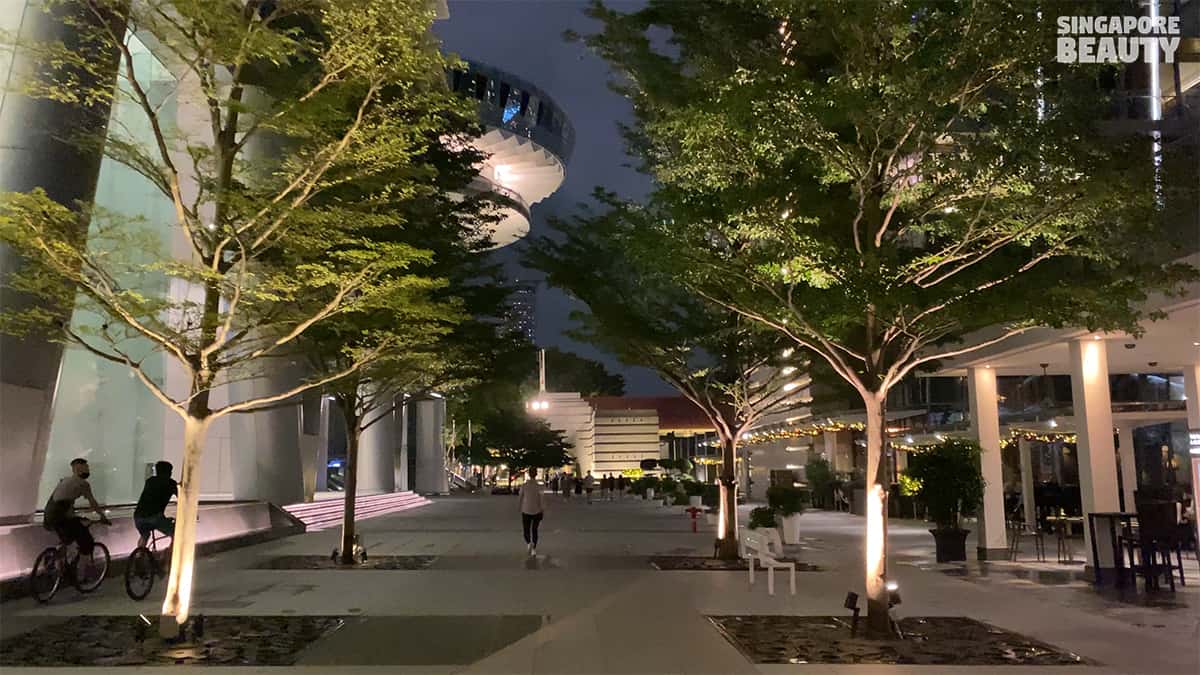 Along the way to Shine A Light at the Marina Bay, there are some picturesque treescape that are also lit up during the night that lends a calm and serene feel to journey.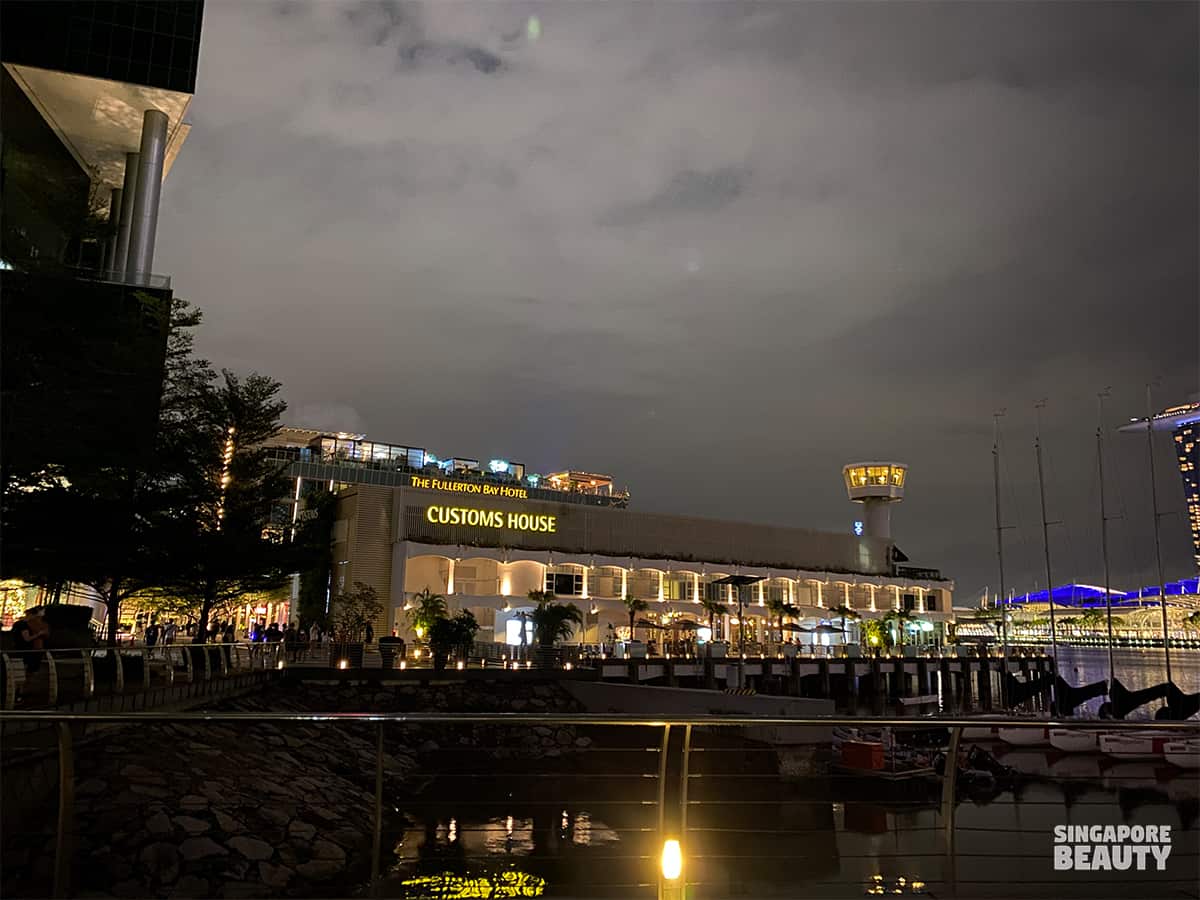 You can catch a glimpse of the light show from the custom House if you are dining nearby.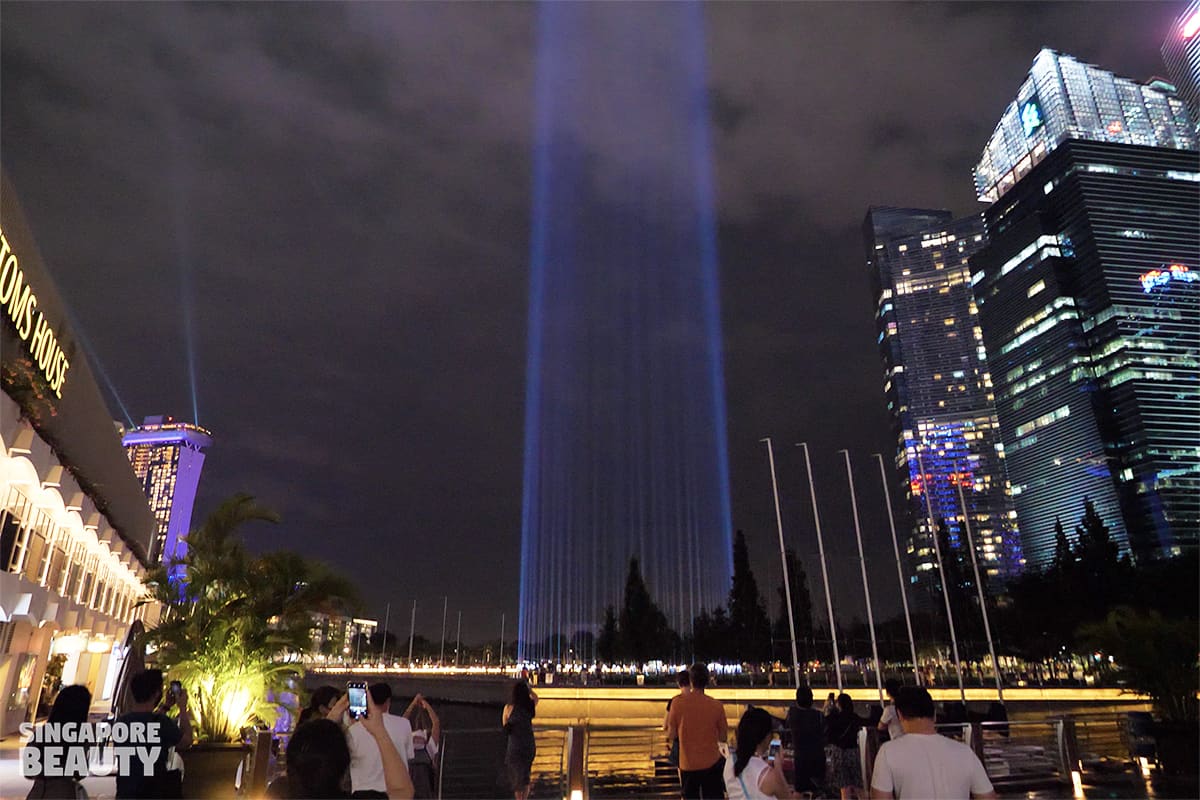 This is how the shine a light beams looks like from Custom House if you are too tired to get to the best viewing ground at the Promontory.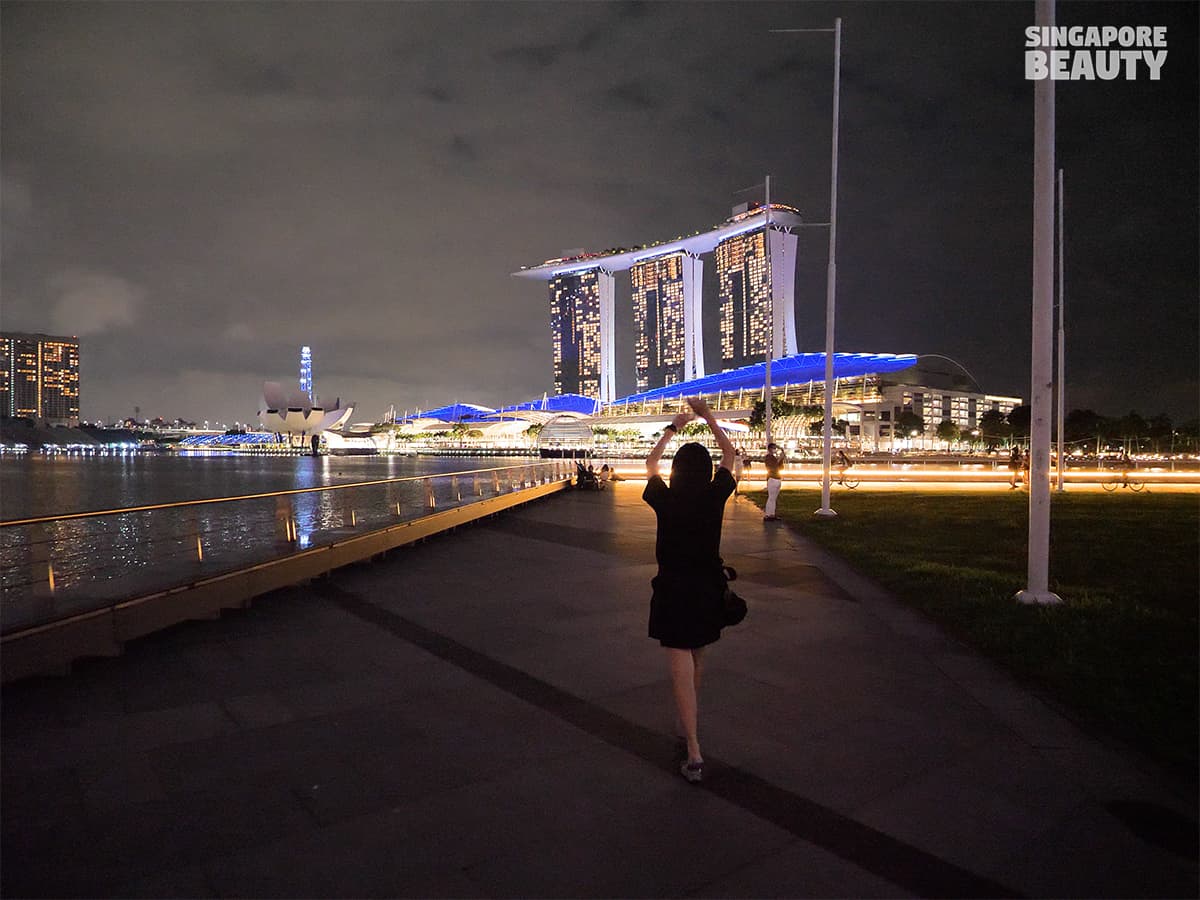 You have reached your destination to view the beams in full view when you are presented with the unobstructed view of the Marina Bay Sands.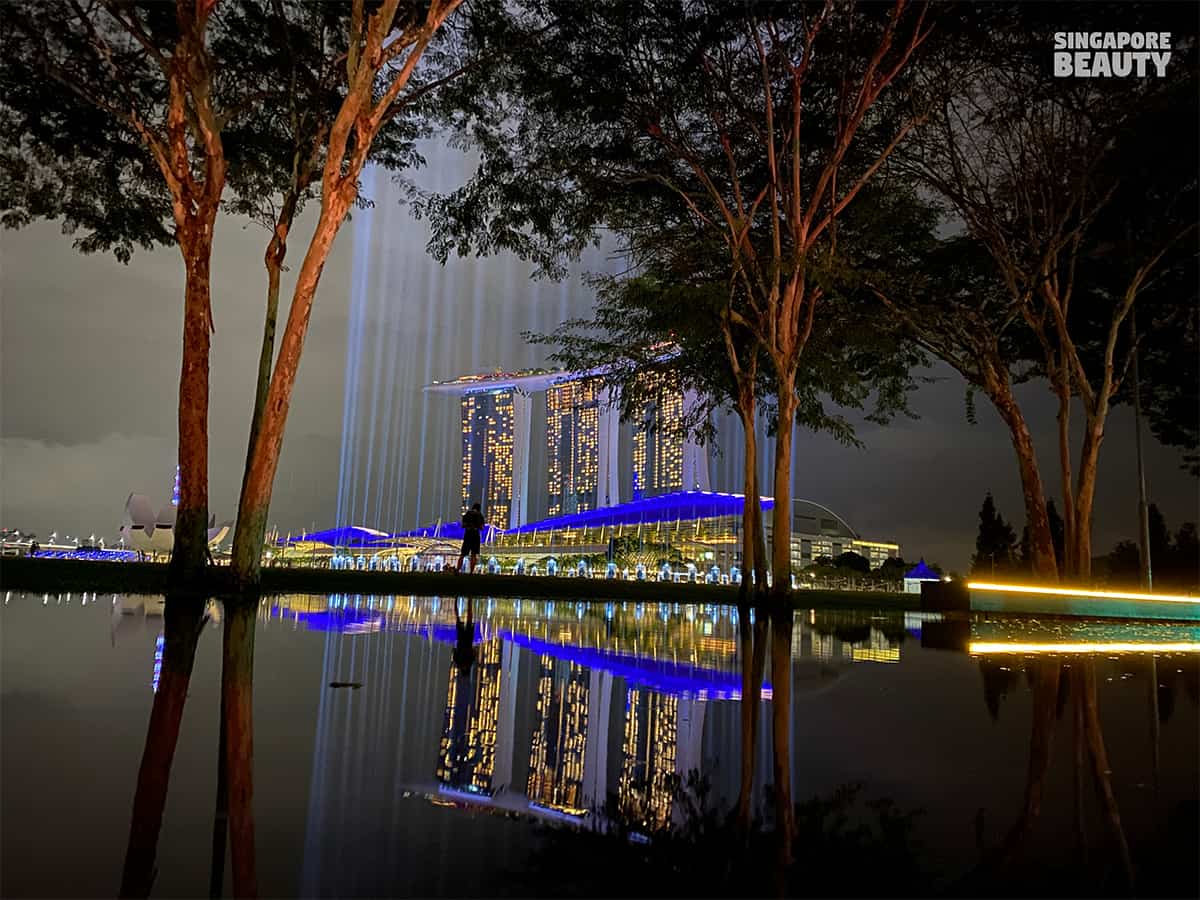 Check out this priceless display of Shine A Light at the Promontory at Marina Bay precinct. The vast scale of open space just lends an extra charming and exhilarating feel to the already majestic light shows.
Shine A Light at the Promontory Marina Bay show dates: 1-31 Dec 2020
Light Show Timings: 8pm to 10.30pm daily, 31 Dec 2020 New Year Eve show extended till 11.45pm.