Easy Kimchi Fried Rice from Home in just 10 minutes.
Craving for Korean food at home after watching some Korean drama. Here is how you can make your own sizzling kimchi fried rice or kimchi-bokkeum-bap.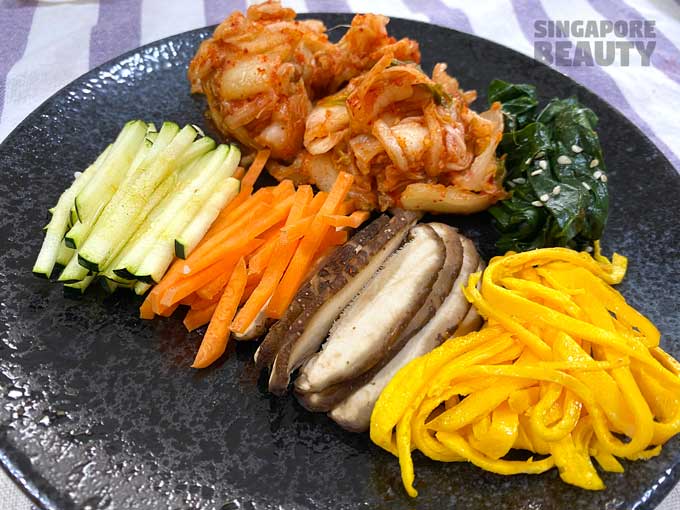 Prepare a variety of ingredients such as zucchini, shiitake mushroom, carrot, spinach, egg and kimchi. Set aside some steamed rice and a fried sunny side up egg.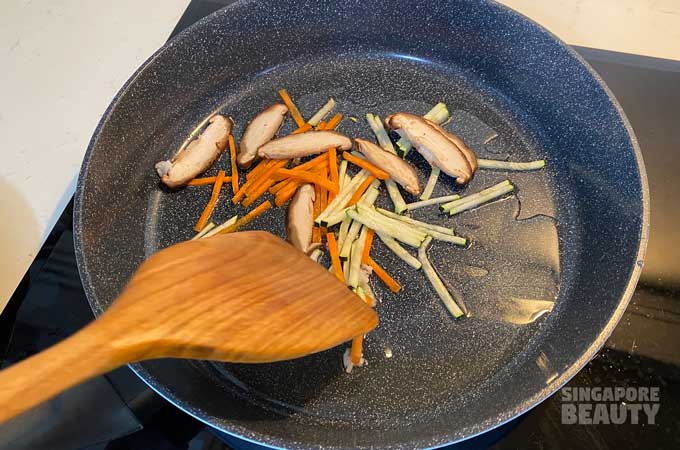 Heat up a pan with 1 tbsp of vegetable oil and sautéed the zucchini, shiitake mushroom and carrot. Stir fry for 1 minute till the greens start to soften.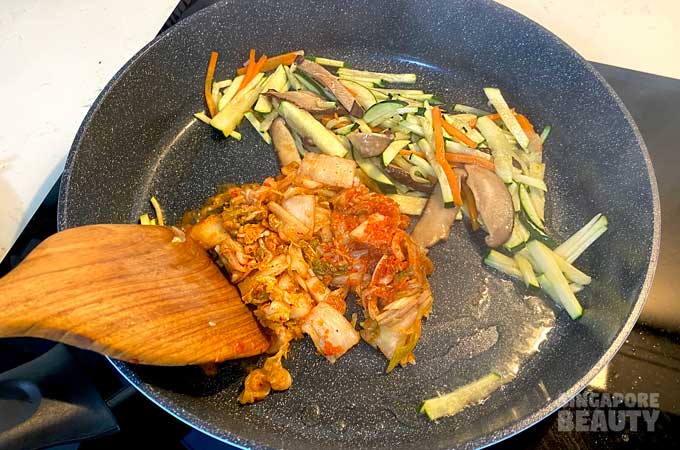 Push the cooked greens to the side of the pan, add in the kimchi and stir fry for another for another 1 minute.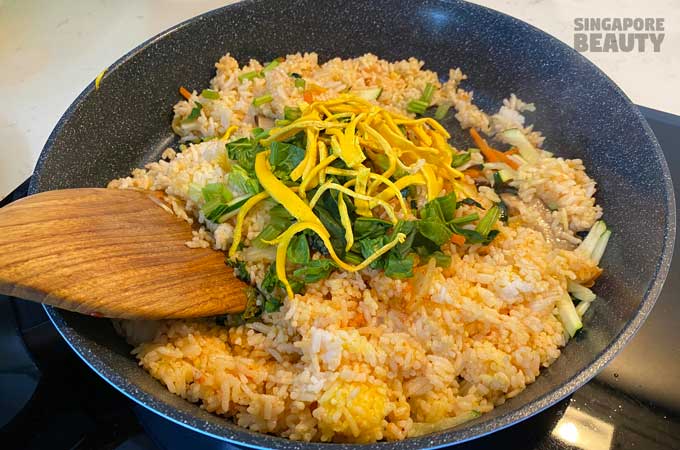 Add in 2 cups of cooked rice mixed with ½ cup of kimchi juice and stir fry on low heat. Add in the chopped spinach and egg and stir fry into the rice.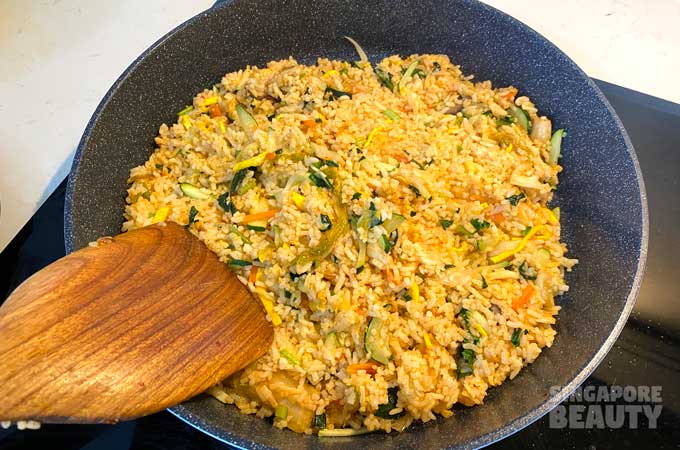 Add in 1 ½ tbsp of red pepper paste, ½ tbsp of sesame oil, white pepper and stir fry for another 1 minute.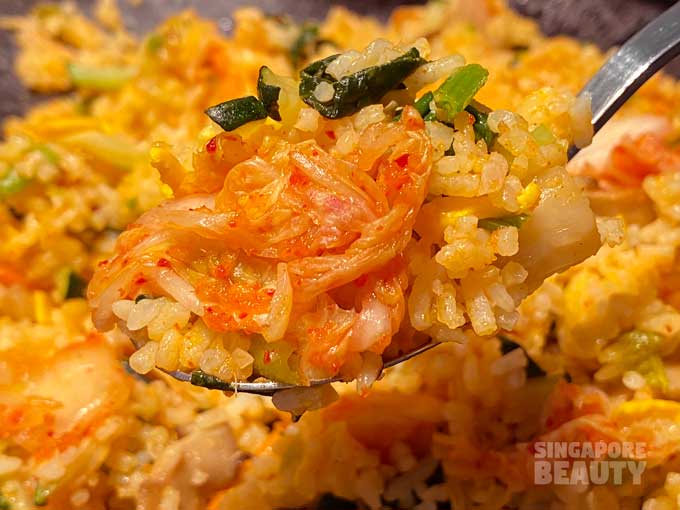 Dish on a plate to be served. Lay the sunny side up fried egg atop the kimchi fried rice, add a dash of roasted sesame seeds and some cut seaweed. The Kimchi fried rice or kimchi-bokkeum-bap is now ready to be enjoyed.
Ingredients List:
2 cups of steamed rice
1 egg
1 cup chopped kimchi
1 tbsp of vegetable oil
1 ½ tbsp of red pepper paste
1 tbsp of sesame oil
A dash of white pepper
A pinch of roasted sesame seeds and cut seaweed to garnish
Some greens (i.e. zucchini, shiitake mushroom, carrot, spinach) (optional)