One Pot Rice Cooker Korean Porridge Juk For Rainy Days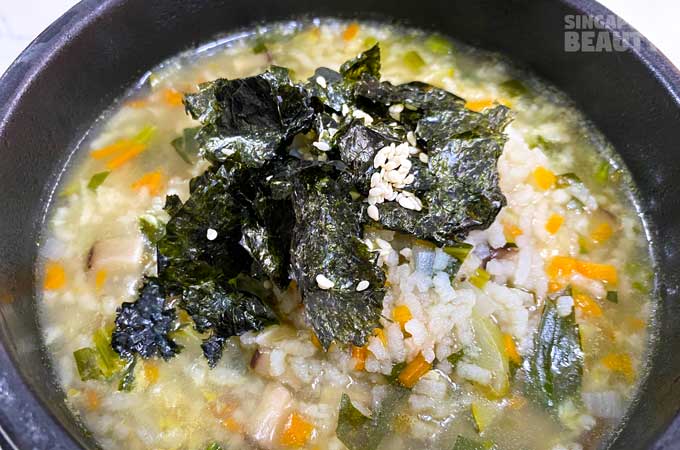 This Korean juk is for those days when you wanted something healthier and also a comfort food for days under the weather.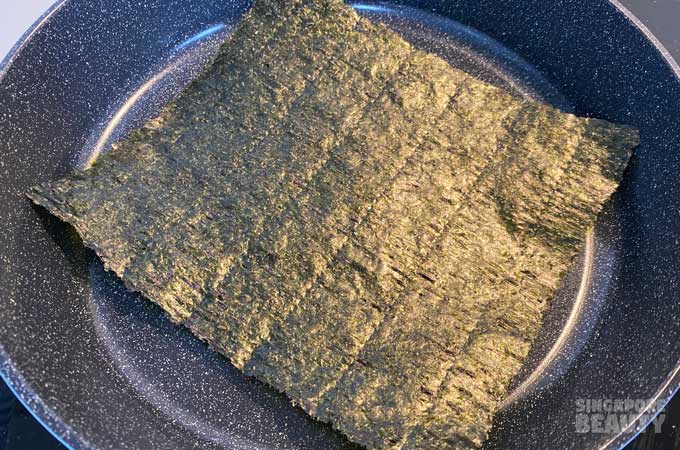 Toast a slice of seaweed on a frying pan over low heat till it turns deep green for a few seconds.
Crush the seaweed in a plastic bag and set aside as toppings for the Korean juk.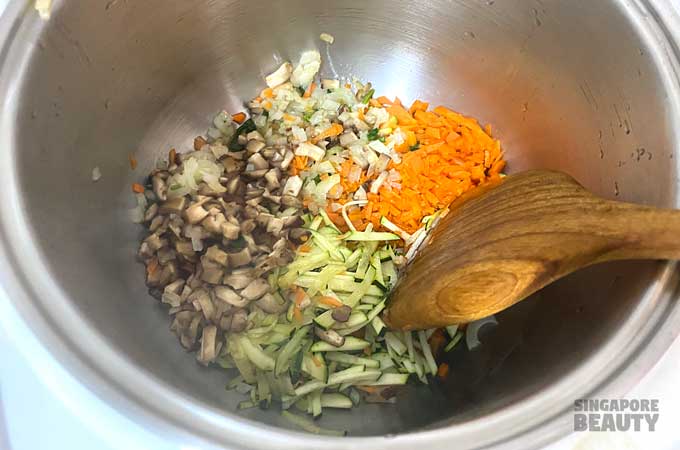 Add diced shiitake mushroom, diced carrot, matchstick zucchini and diced white onion into the rice cooker with oil and stir fry briefly for 1 to 2 minutes.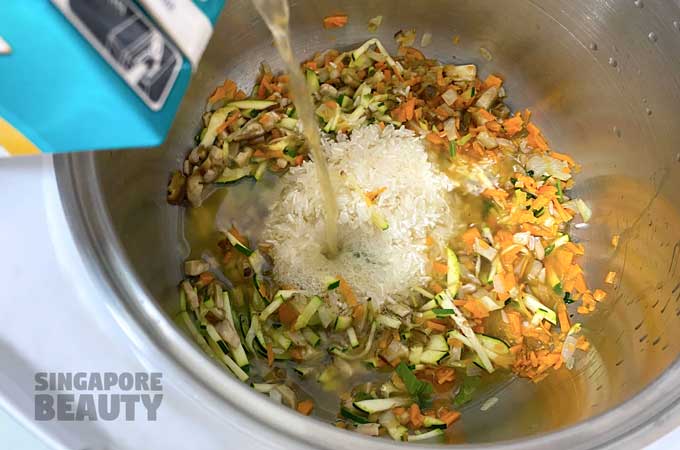 Add in half cup of rice and chicken stock to season.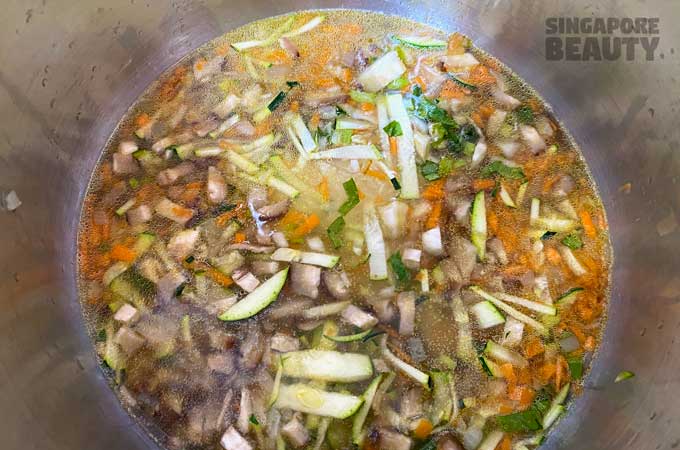 The 400ml stock should cover the rice grains slightly.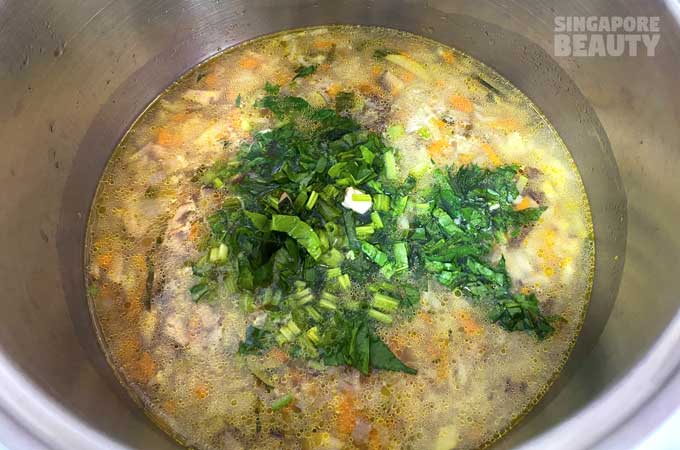 Add in the chopped spinach 5 minutes before serving and stir well. Top the juk with crushed seaweed and a dash of sesame seeds.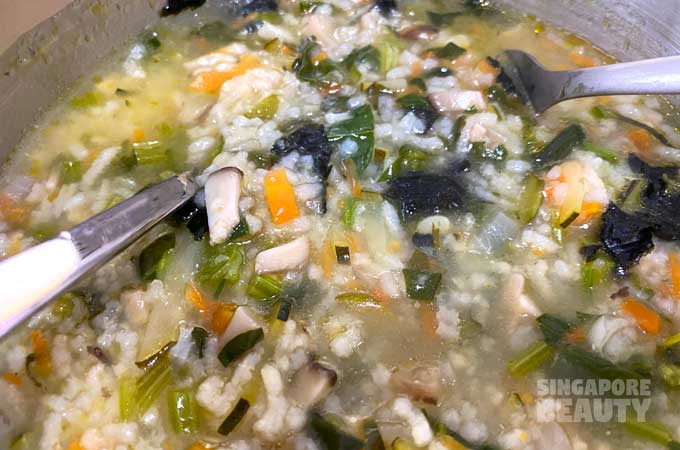 Enjoy a bowl of piping hot flavourful Korean Juk at home with this one pot recipe.
Ingredient List
½ cup of uncooked rice
4 diced shiitake mushroom
½ cup of diced carrot
½ cup of matchstick zucchini
½ cup of diced white onion
½ cup of spinach
2 tbsp of oil
1 piece of A4 square crushed roasted seaweed
A pinch of sesame seeds
400 ml of chicken stock