This Chinese New Year gets some festive looking bakes from BreadTalk to usher in some good luck and prosperity. The seasonal festive looking breads will definitely bring the mood of CNY to your house without breaking the bank.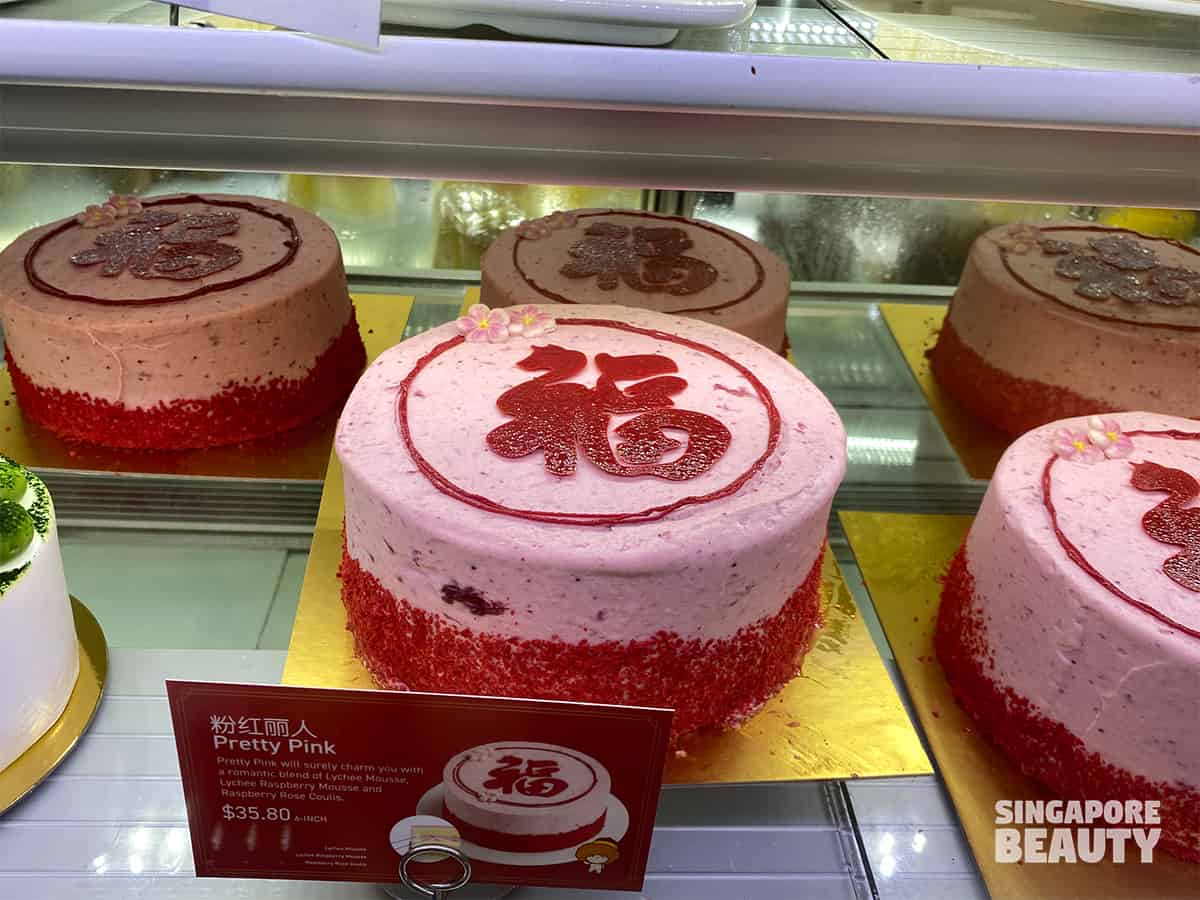 This is a 6 inch cake named Pretty Pink made with Lychee, raspberry and rose coulis. The cake face is decorated with a large Chinese character fu 福which translate to blessings and good fortune. Using red and the colour of pink sakura, this BreadTalk cake just screams Chinese New Year.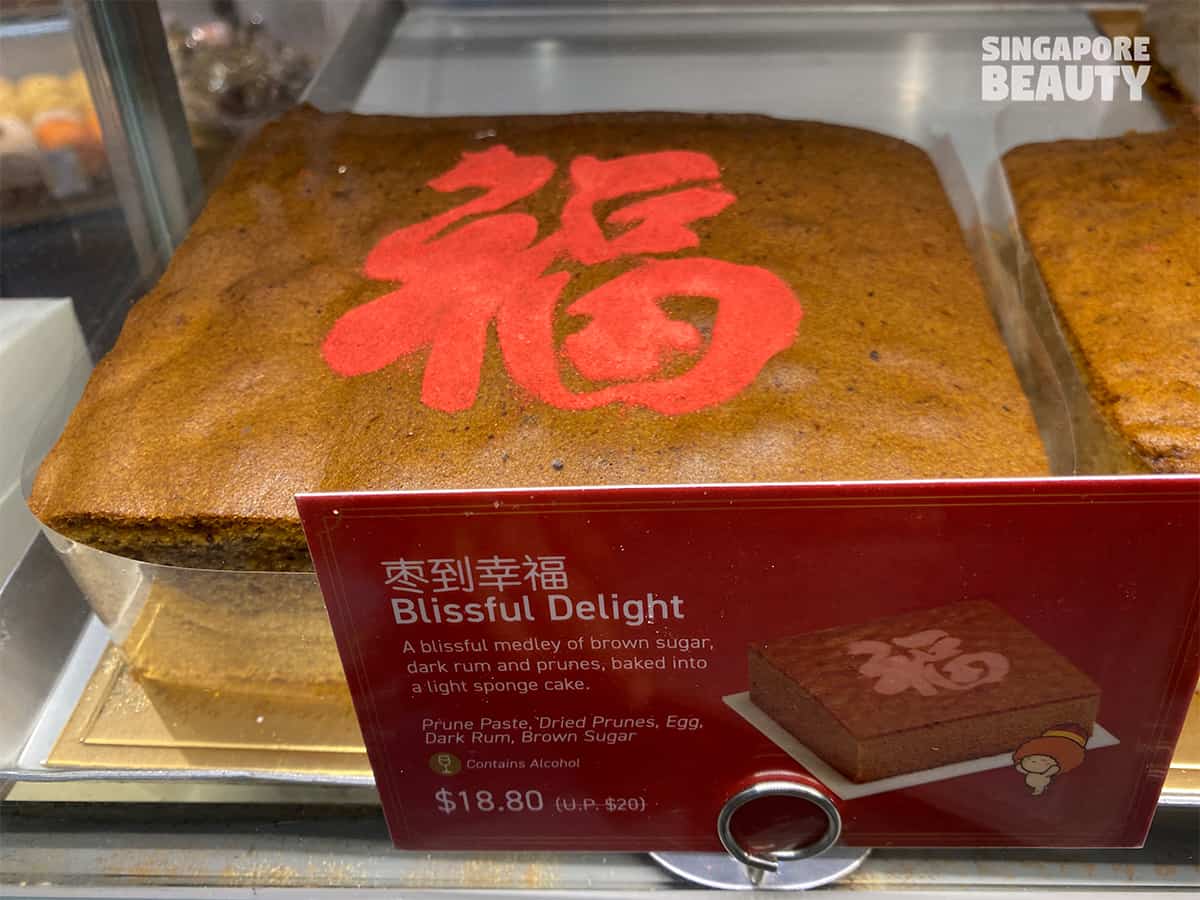 Blissful Delight is a sponge cake with brown sugar, dark rum, egg, prune paste and dried prunes. This special seasonal menu from BreadTalk is a light sponge cake that contains alcohol with visible chunks of dried prunes.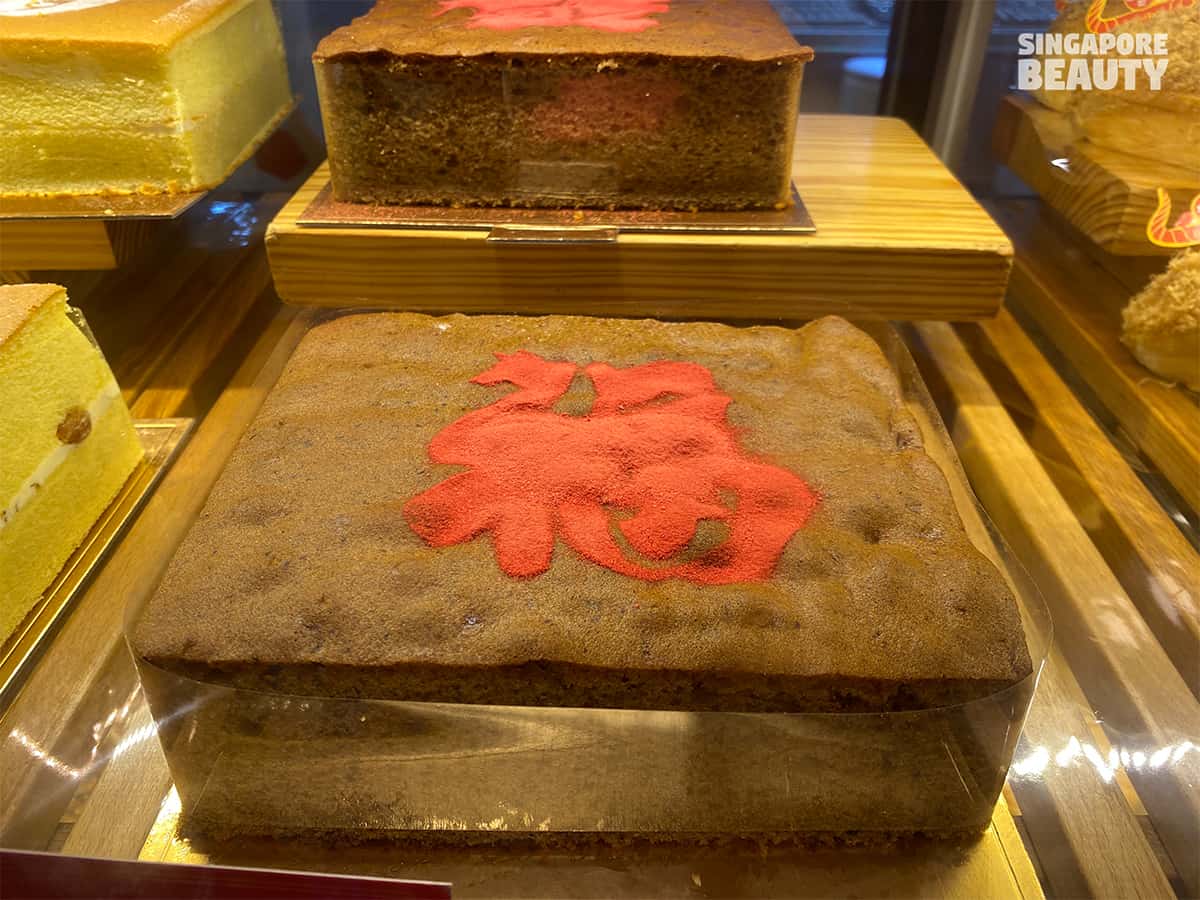 This cake is named as 枣到幸福 which is a pun using the Chinese character of prune. It translates to finding your other half soon or happiness. The amount of alcohol is not enough to make one tipsy. It might help to distract visiting relatives from popping nosy questions year after year like a broken record machine.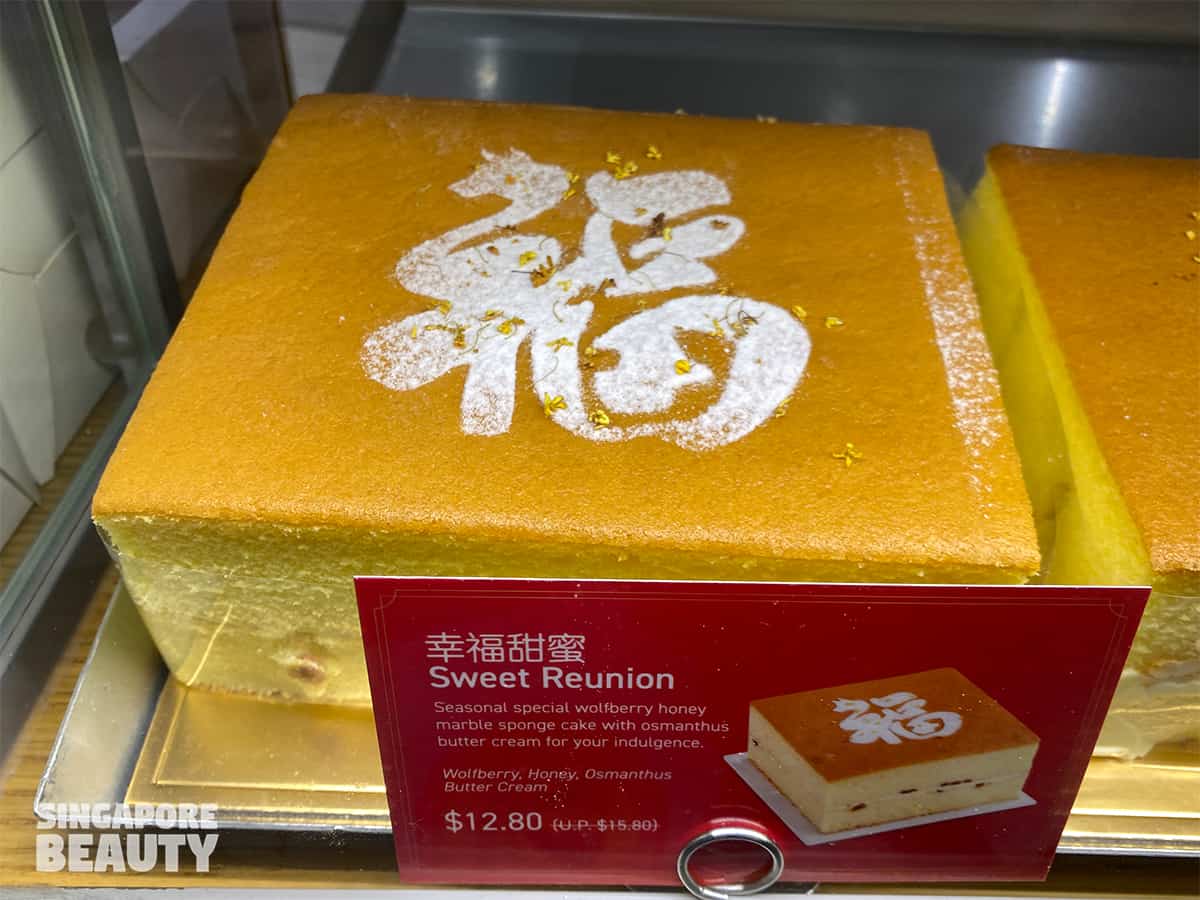 Sweet Reunion is a fraternal twin of the Blissful Delight sponge cake. It contains some seasonal wolfberry, honey, osmanthus and butter cream. The top of the cake has some sprinkle of dried osmanthus flowers only at some selected outlets of BreadTalk.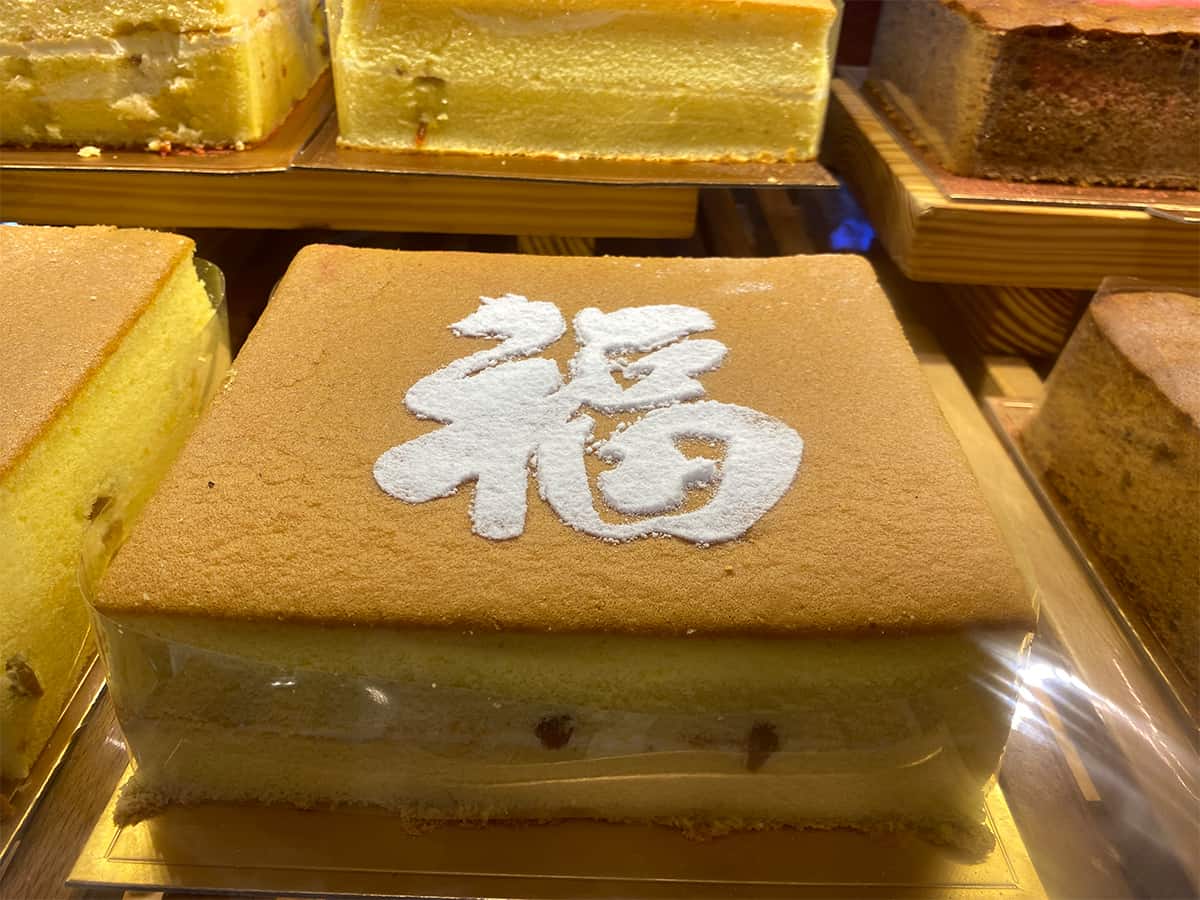 Priced at a promotion price of $12.80, this is one cake that is worth trying. Dusted with icing sugar to create the auspicious word福 on the cake face. This is named as 幸福甜蜜 which translate to happiness and sweet life.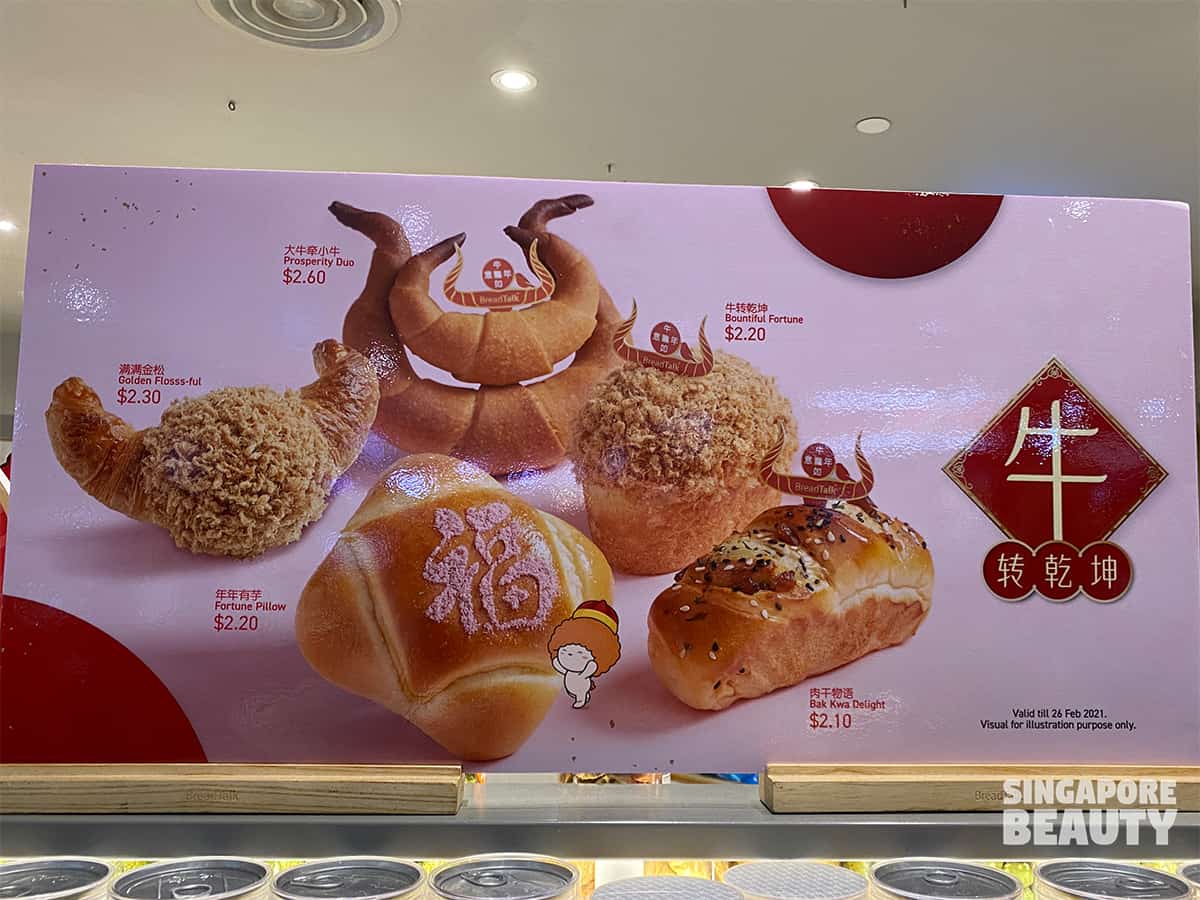 Besides the cakes, Breadtalk also have some cny breads that are inspired by the year of OX. For this year 2021, they have 5 types of CNY bread to turn the year around and make it better than 2020, as seen from their 5 bread slogan 牛转乾坤 again a pun on the word ox.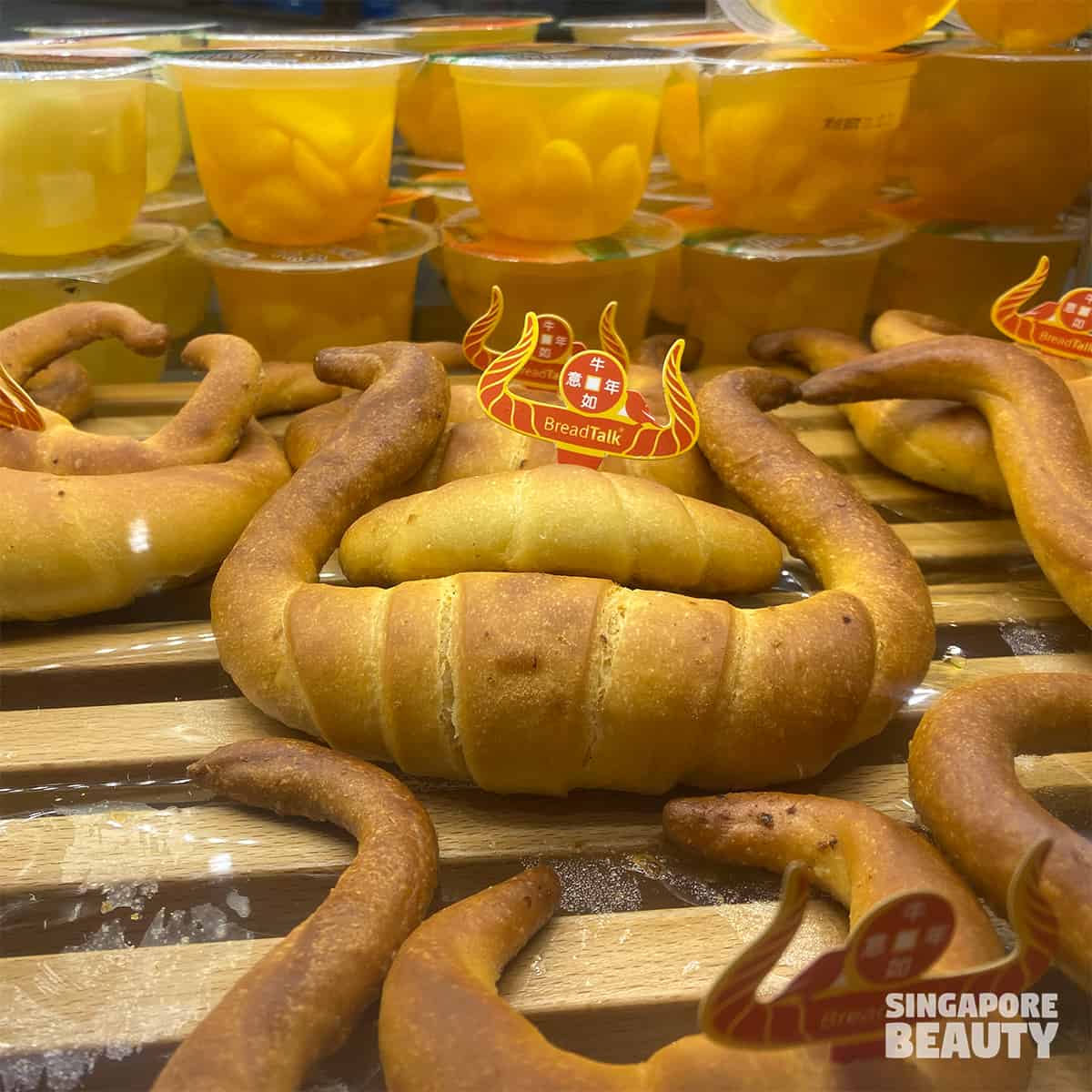 Prosperity Duo is a crusty almost biscuit like bread with a strong butter flavour. It comes in a set of two, one large and one small bread in the shape of ox horns.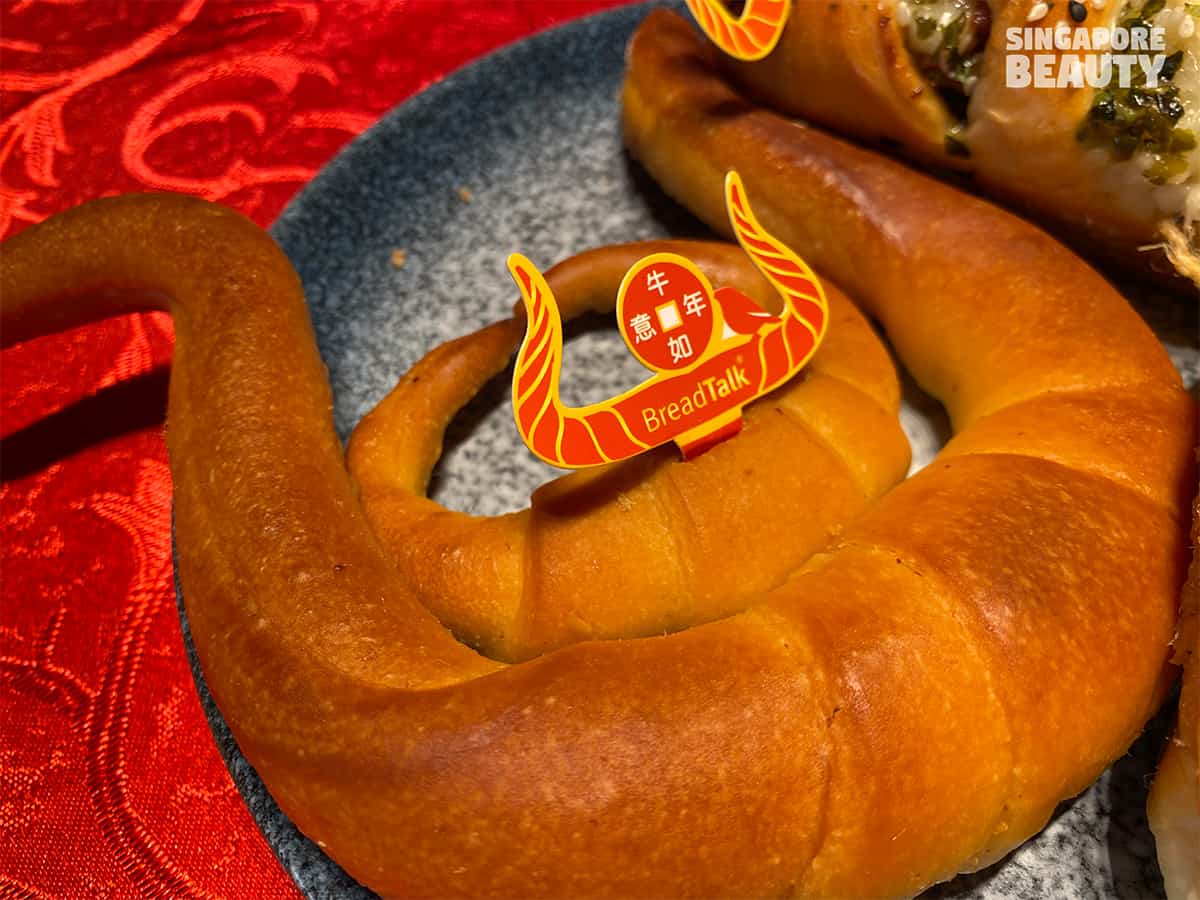 These are great breakfast dip bread with a cup of hot kopi O to best enjoy the buttery flavour. Butter with coffee is one of the best combo.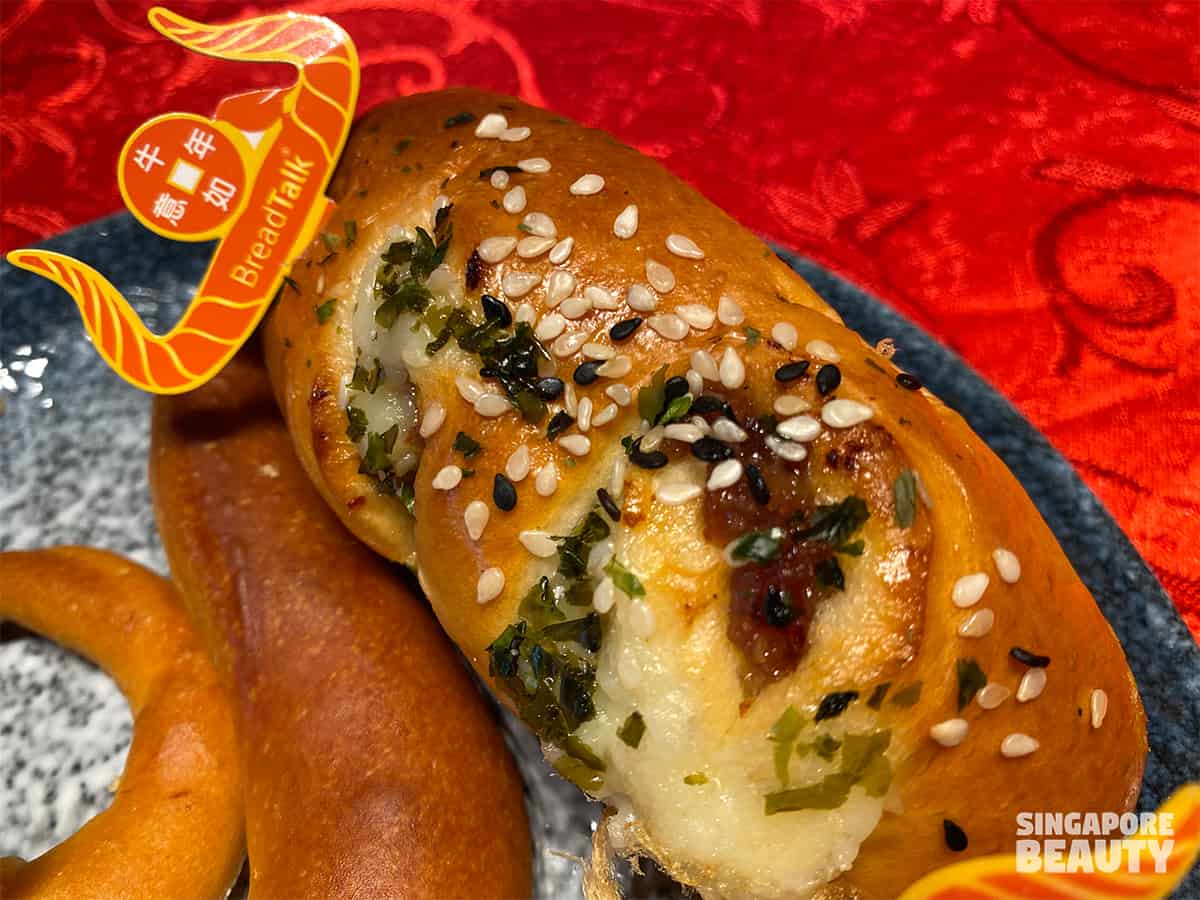 Bak Kwa Delight is a soft type of milk bread with bites of barbequed pork, mayo, seaweed and the aroma of black and white sesame. Although BreadTalk is famous for its pork floss bread, this bak kwa delight seems to be quite a popular item too.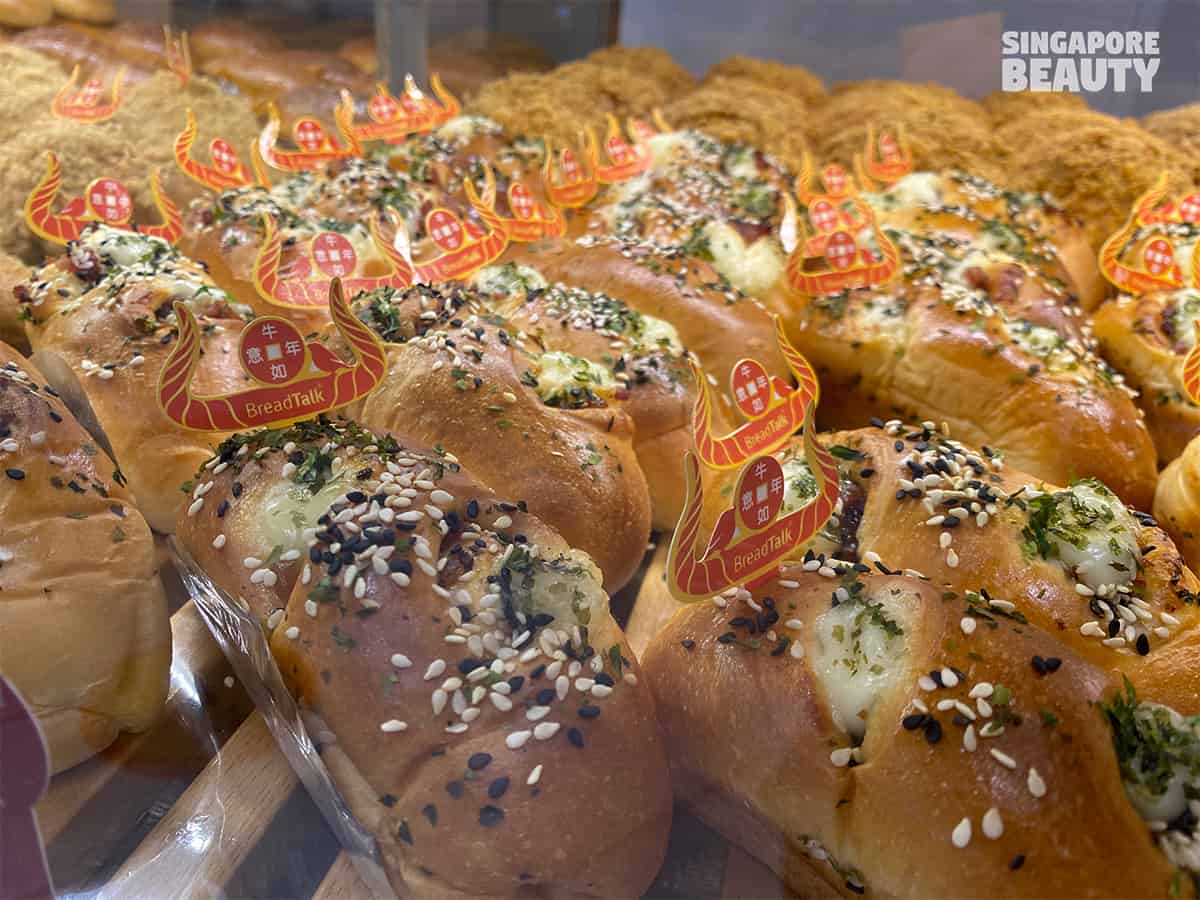 Bak kwa is one of the must eat finger snack during lunar new year. The display somehow reminds one of a herd of Oxes with the specially designed bread tag.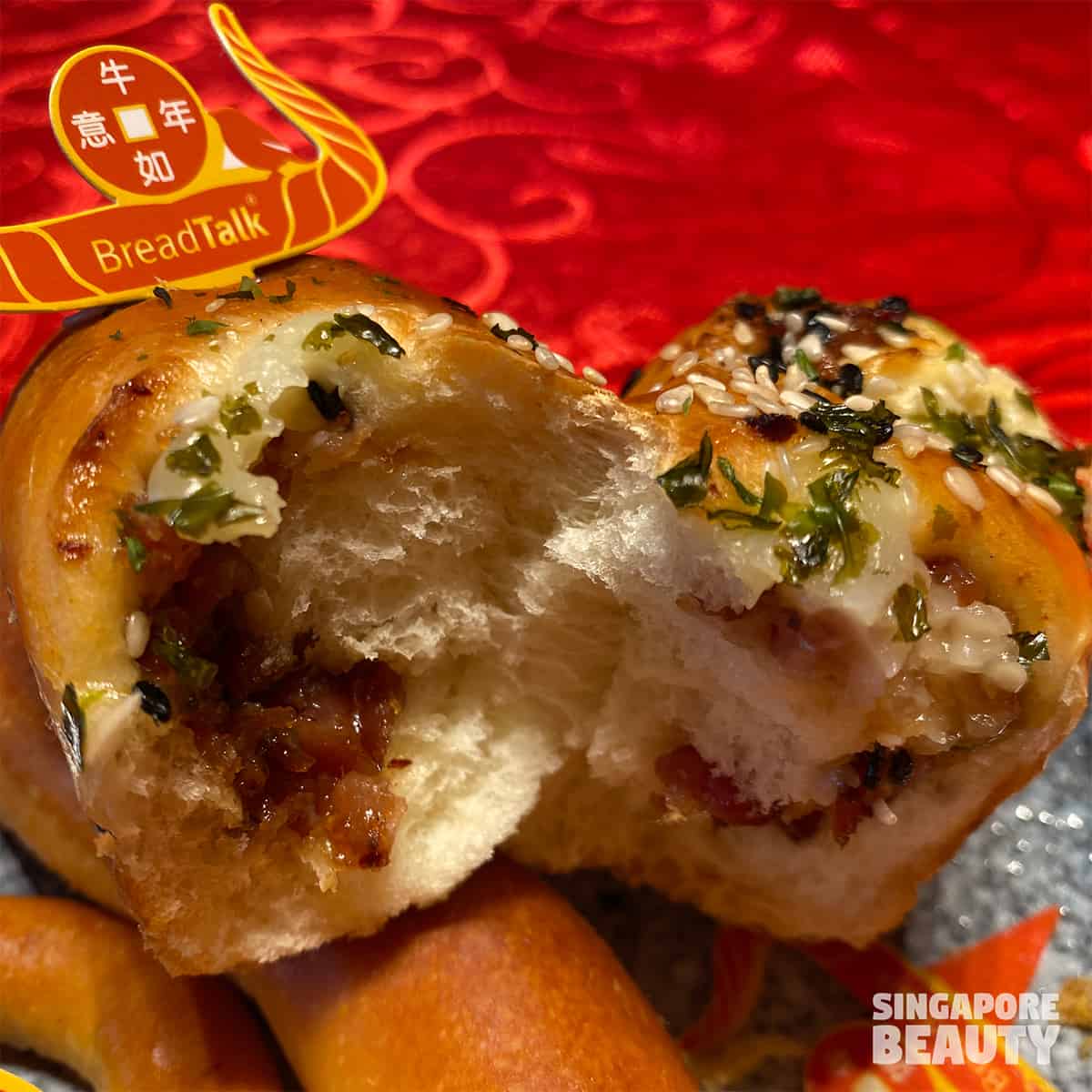 Best eaten with a cup of tea to cut the grease of the bak kwa but definitely feels festive with the addition of bak kwa to bread.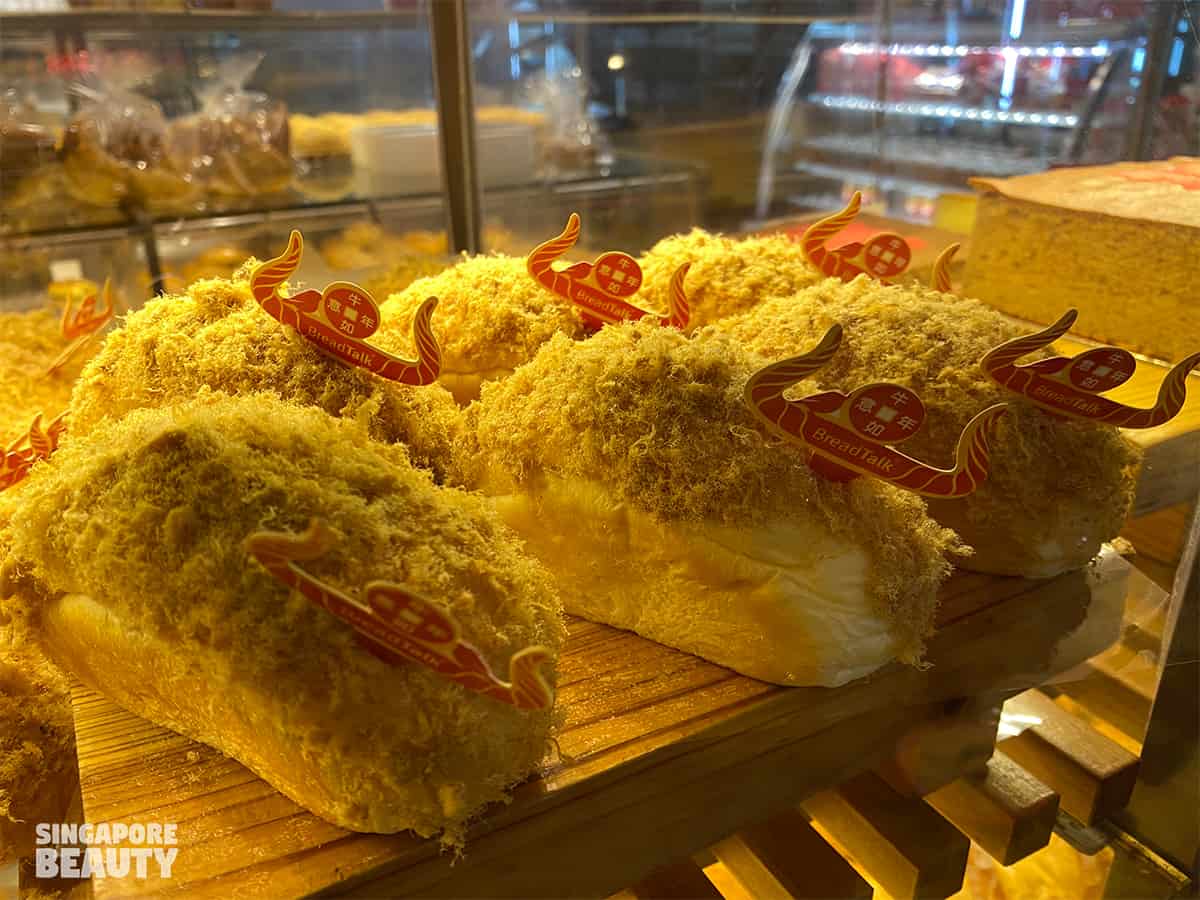 Bountiful Fortune is a modified version of their pork floss bread zng with rich and creamy salted egg fillings.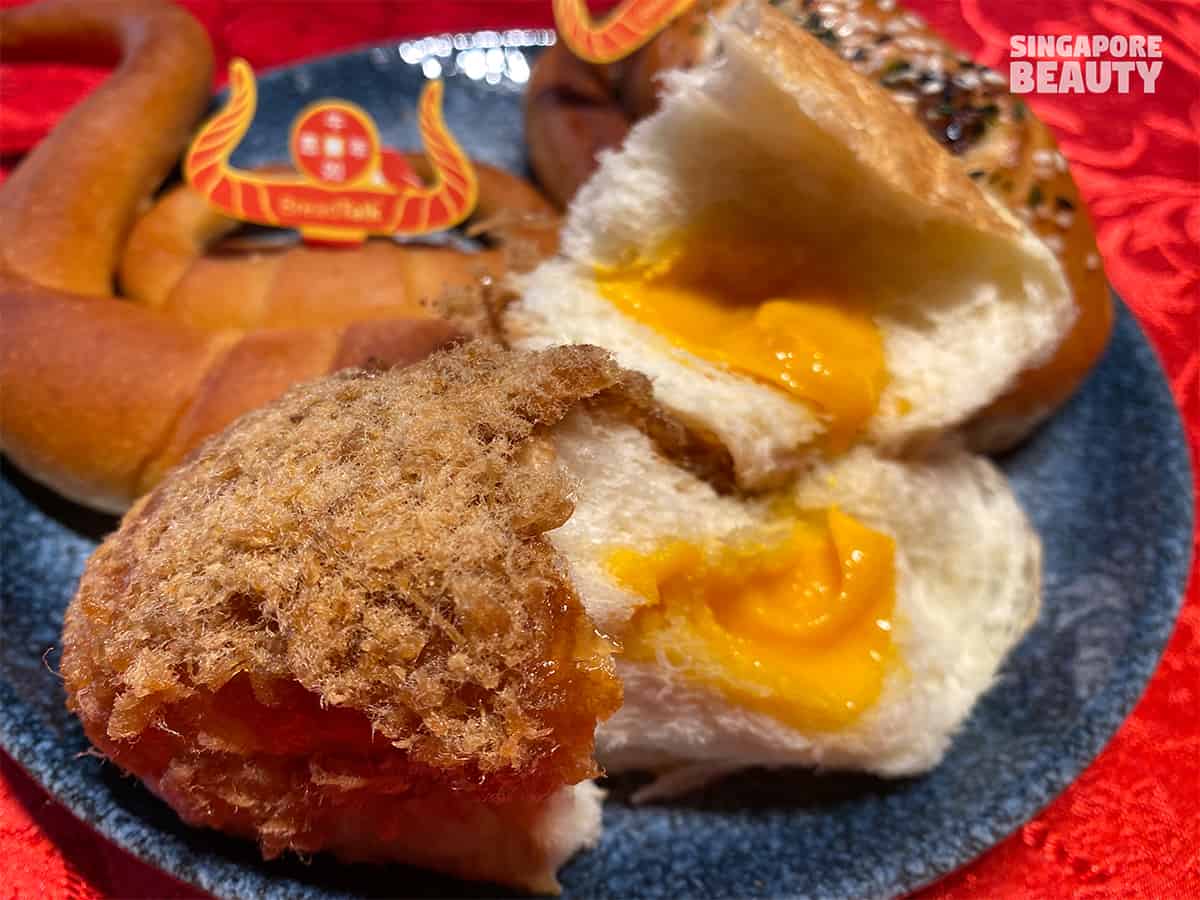 Light and fluffy bread with creamy salted egg yolk cream. The flavour of the salted egg is intense and very addictive. Highly recommended BreadTalk creation!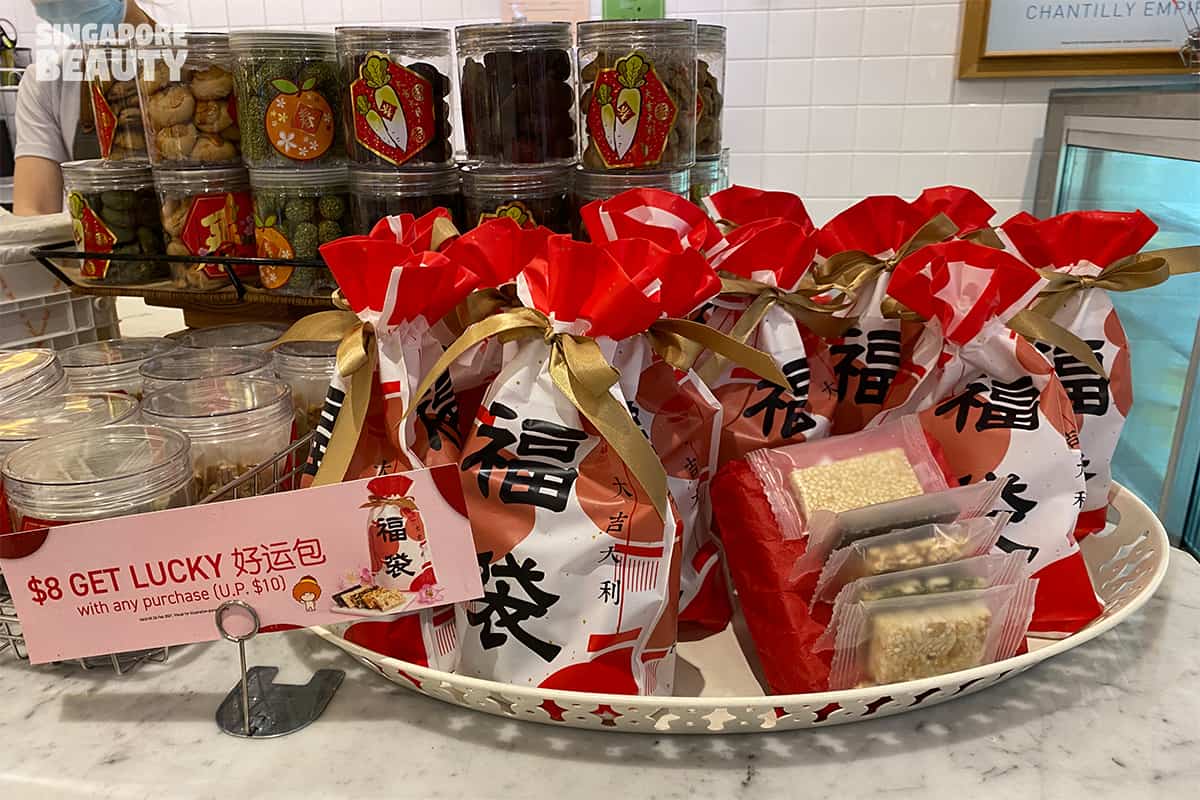 You can also get their lucky bag at $8 with any purchase.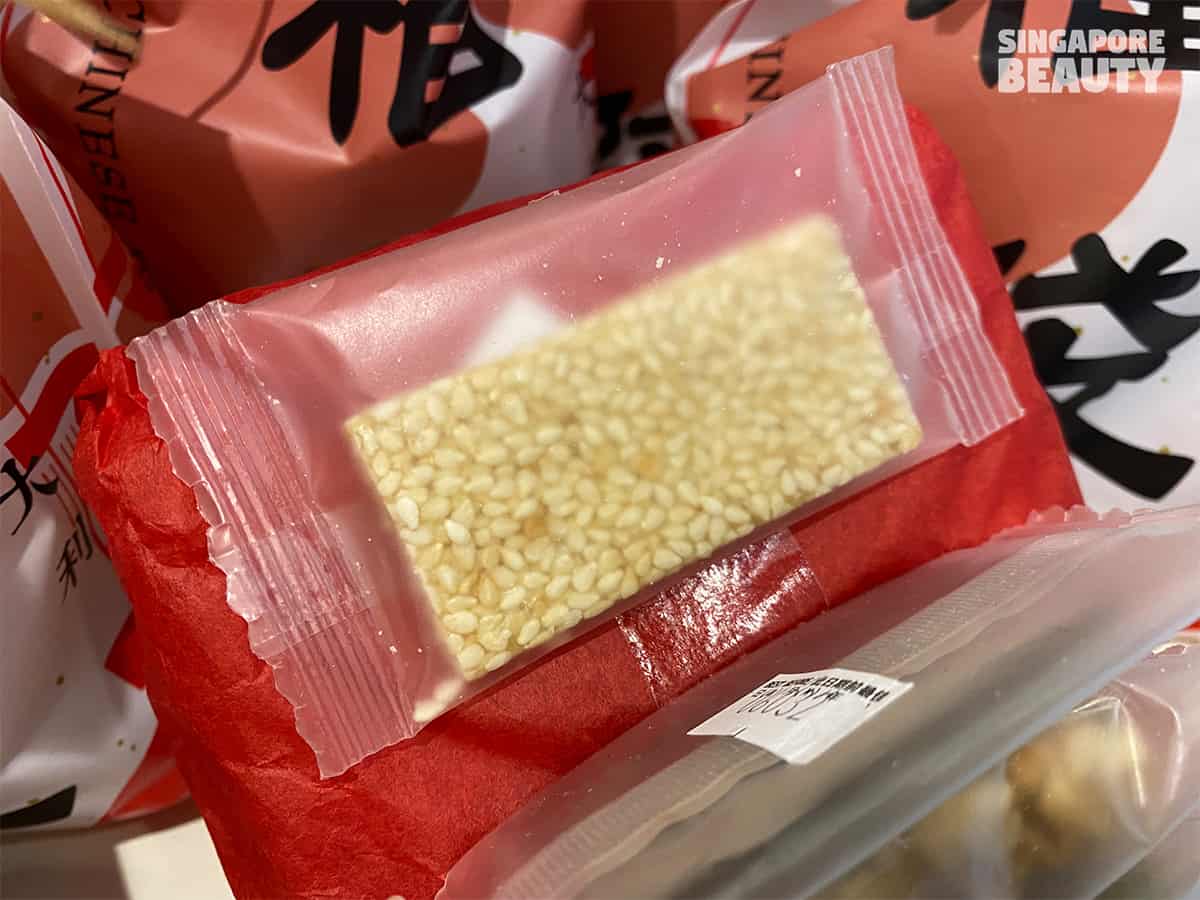 If you grew up with peanut candy bar, this will certainly bring back some fond memories for you. The lucky bag is a party of different type of hard candy bar made with sesame seeds, peanuts and more.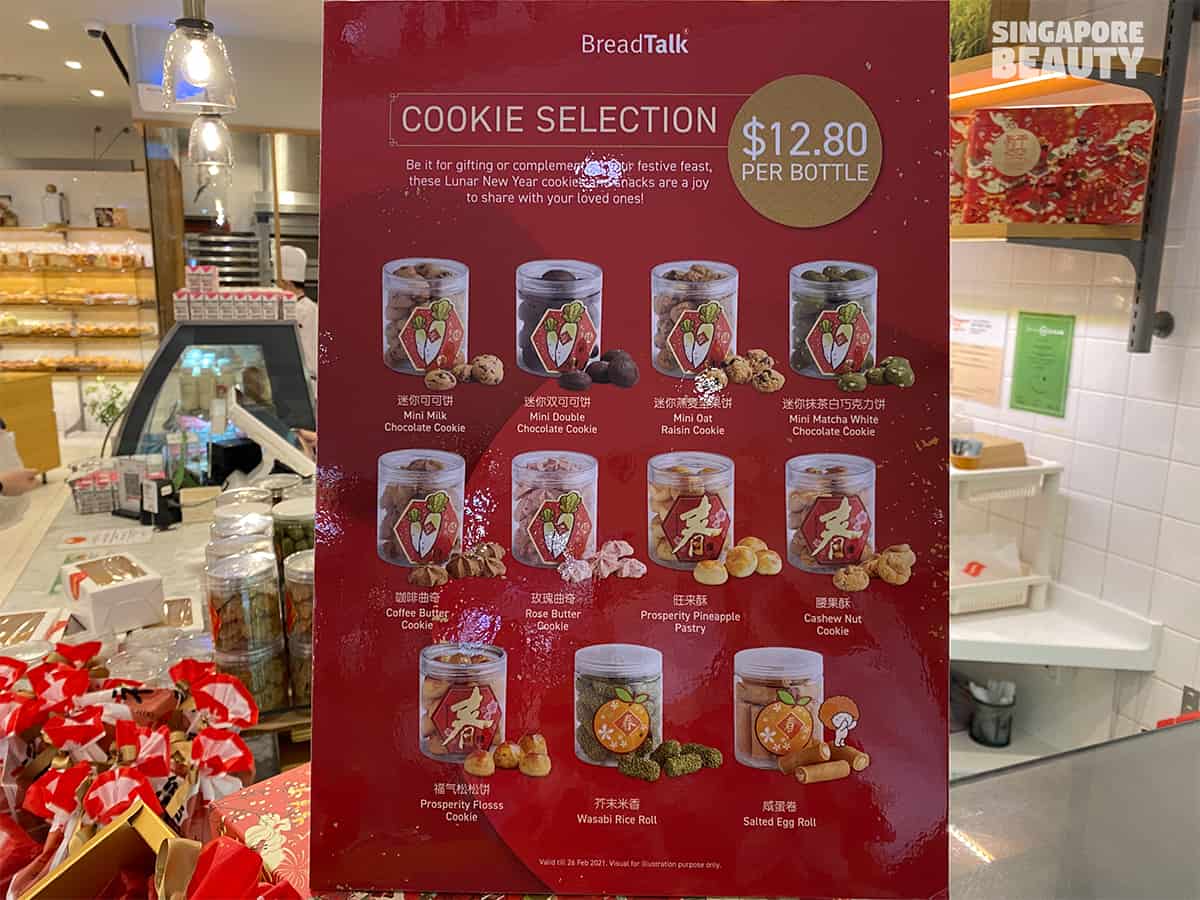 BreadTalk also have miniature tubs of cny cookies with unique flavours such as wasabi rice rolls, rose butter cookies, salted egg rolls and more to tease your taste buds.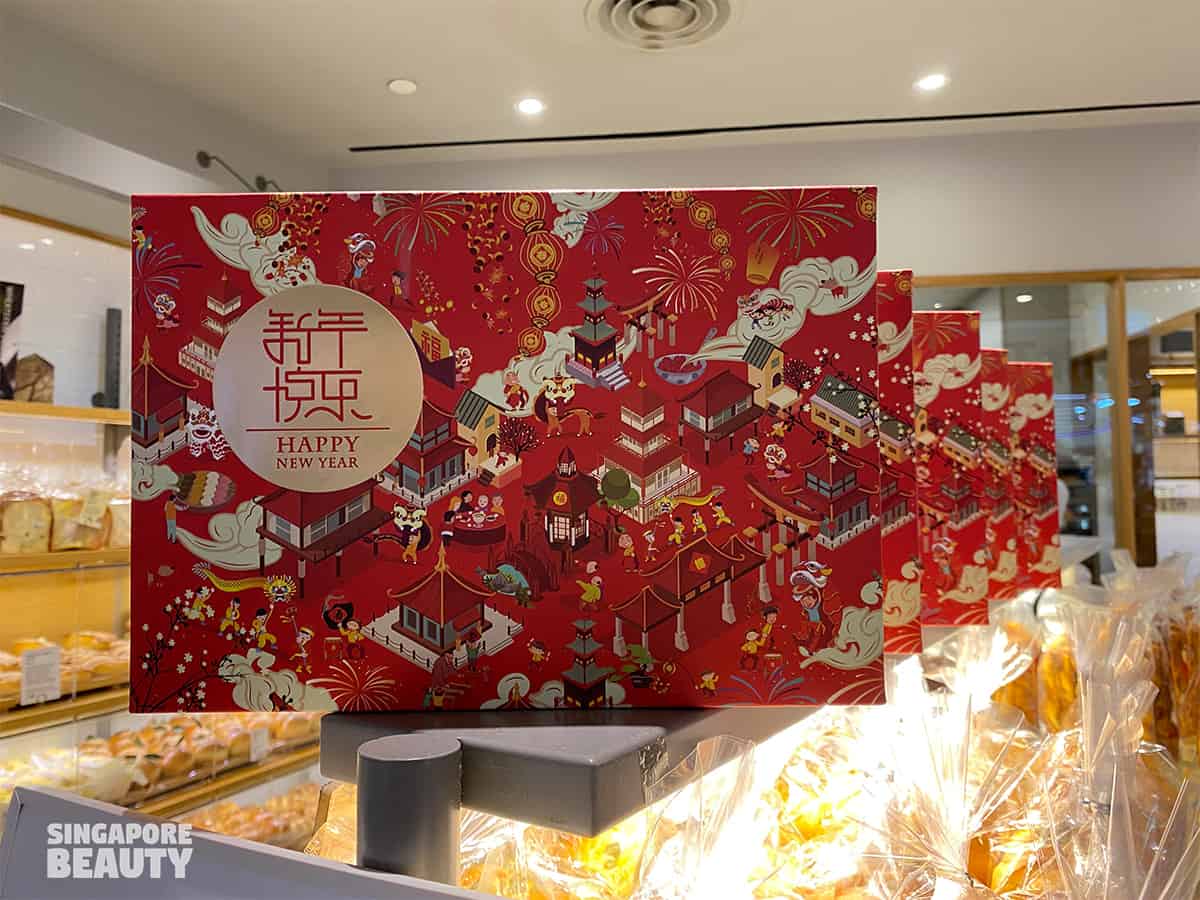 They have these pretty packaging too if you are purchasing their salted egg pastry. Do check with them for more details for these cny gifts boxes.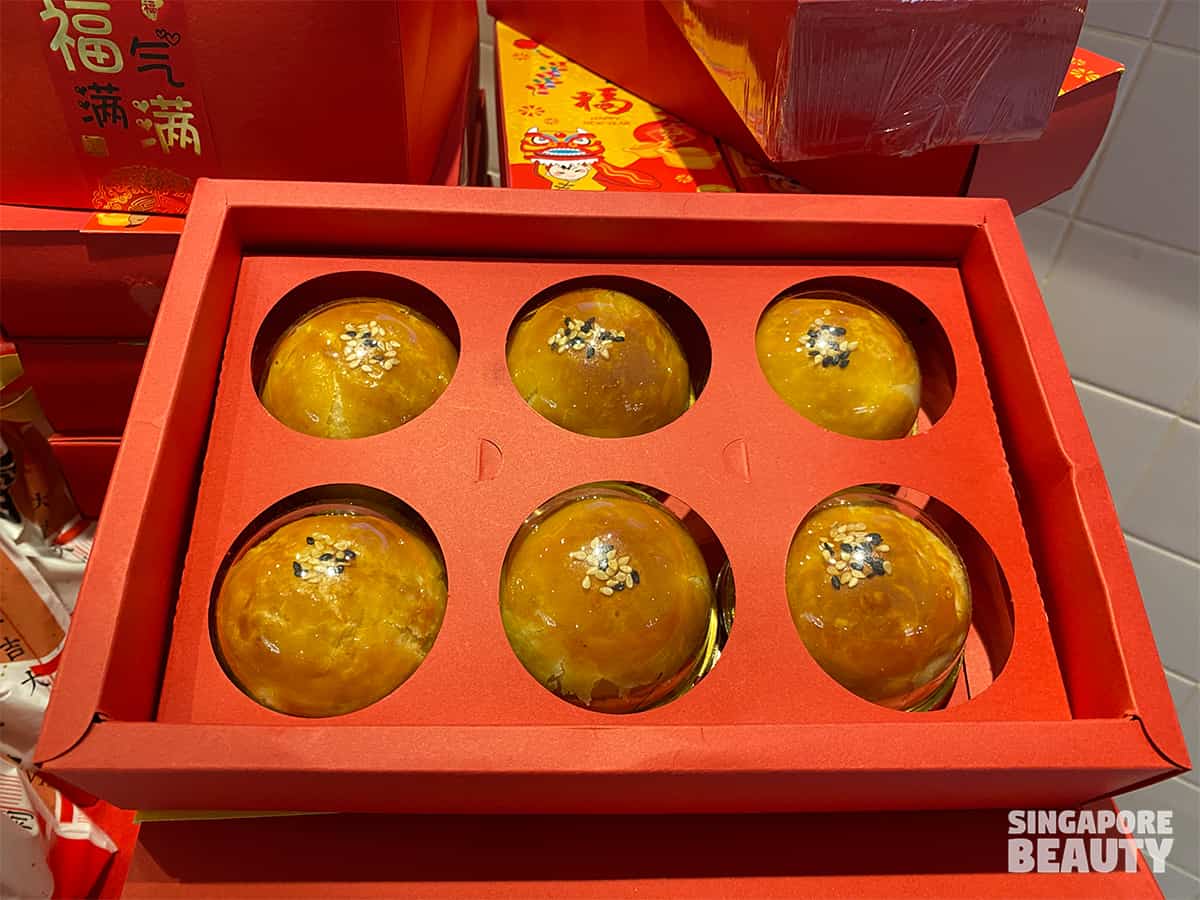 Their choice of salted egg pastry comes with either white lotus paste or bak kwa fillings.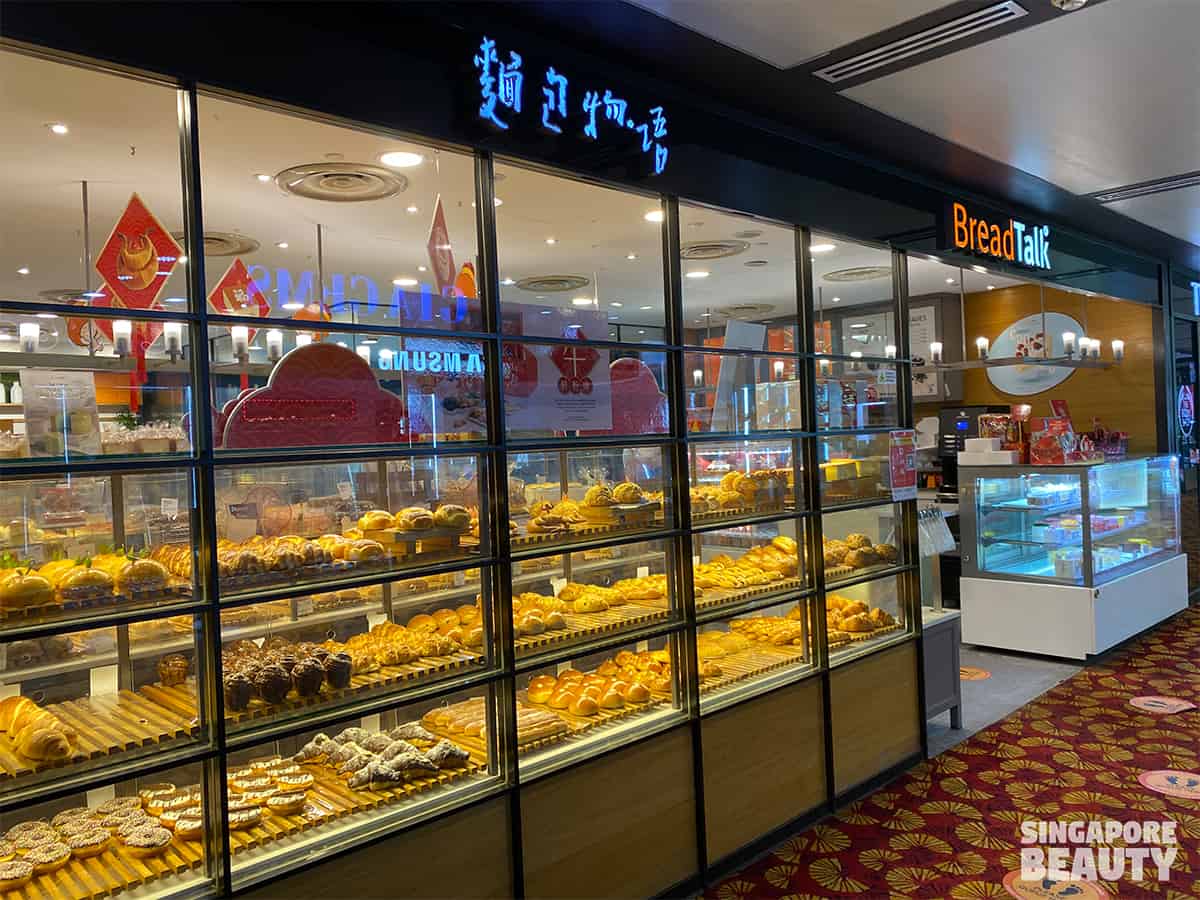 Head over to BreadTalk today to get your house full of these festive treats as CNY is around the corner. With so many choices of bakes and CNY goodies from festive cookies, candy bars, traditional pastry, breads and cakes, it will be easy to impress all the huat visitors in your house.