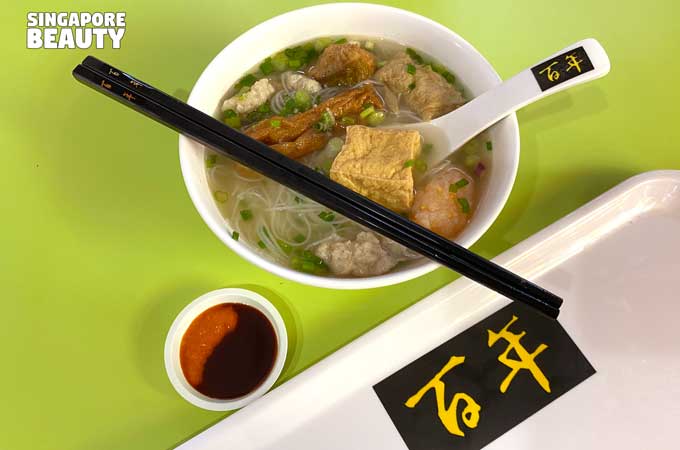 Bai Nian Niang Dou Foo (百年酿豆腐) has many outlets island wide. We are here at Bai Nian Niang Dou Fu, Queen Street at Albert Food Centre. There have been many good reviews and they are also the favourite child of many food bloggers. Some say the best and most popular YTF here hence justifying the long queue.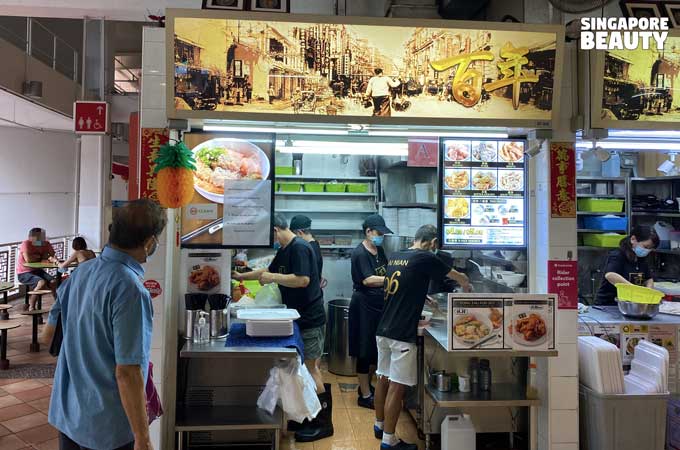 They have expanded to two hawker shop front to cope with the demand. However, if you go there during the off peak hours like 3-4 pm, it will cut you some slack from queuing. The orders for this YTF is pretty simple either $4.90 or $5.90. There are take away special for the yong tau foo soup such as their trio paste selling by per kg. The carbs choice for this YTF is only beehoon and no other choice. The twist is that you can ask for more beehoon at no extra charge.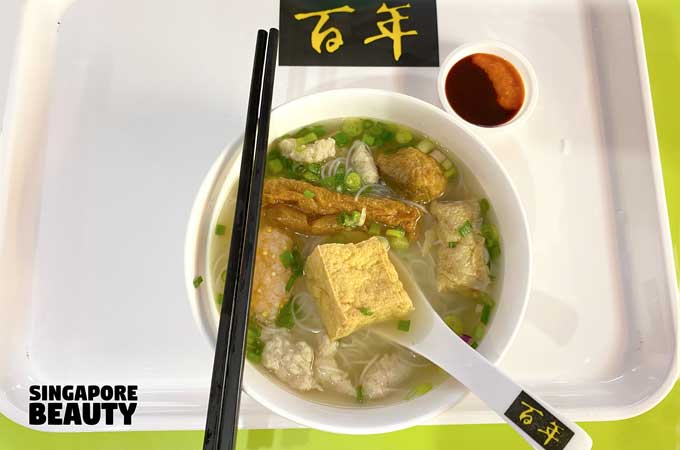 We ordered the Yong tau foo $4.50 that comes with bee hoon and a yin yang dipping sauce. In this bowl, there are a variety of different types of YTF.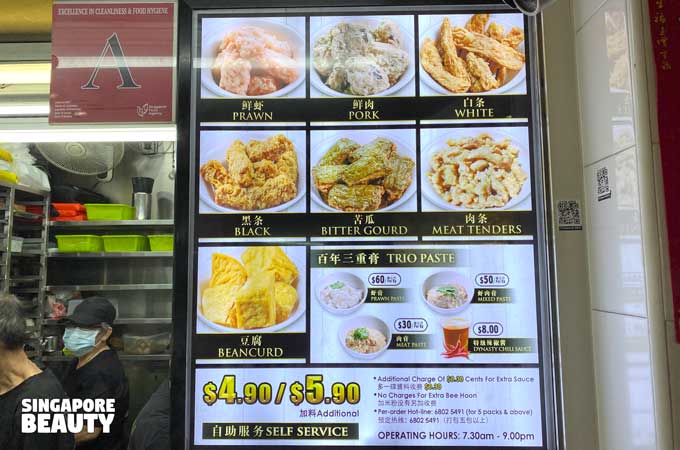 At Bai Nian, the items in the soup set are fixed and no selection is required. It comes with 7 types which consist of beancurd, meat tenders, bitter gourd, pork paste, prawn paste, black and white rolls.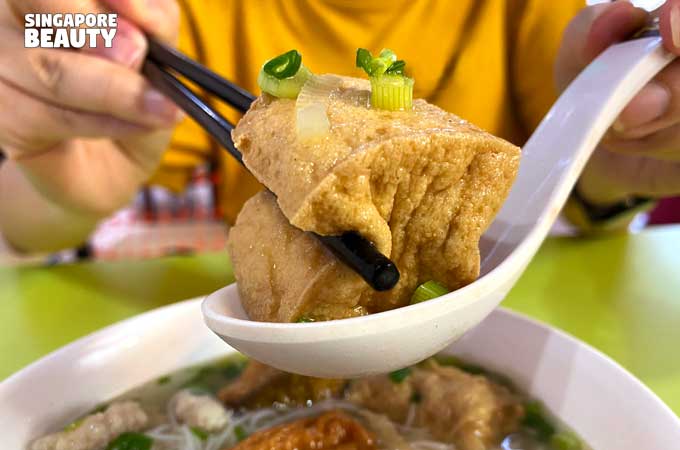 The golden cube of bean curd is deep fried, with a thin layer of beancurd skin outside and soft inside. Strong notes of soya bean are present with the aroma of a golden coating.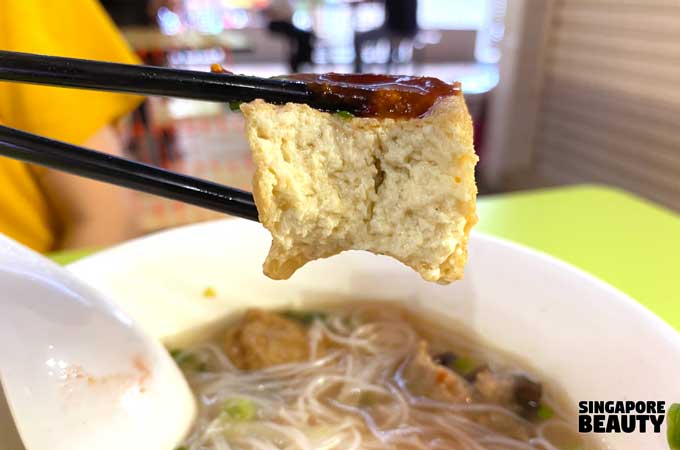 The beancurd is firm enough to be held with chopsticks but has soft curds inside.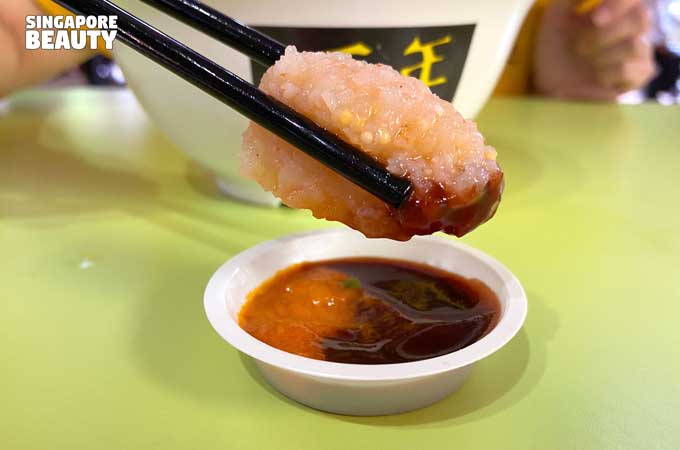 The prawn paste has an interesting springy texture with bits of roe mixed into this translucent roll of shrimp goodness. It has prominent bites of chopped up prawns and a mild sweetness to it.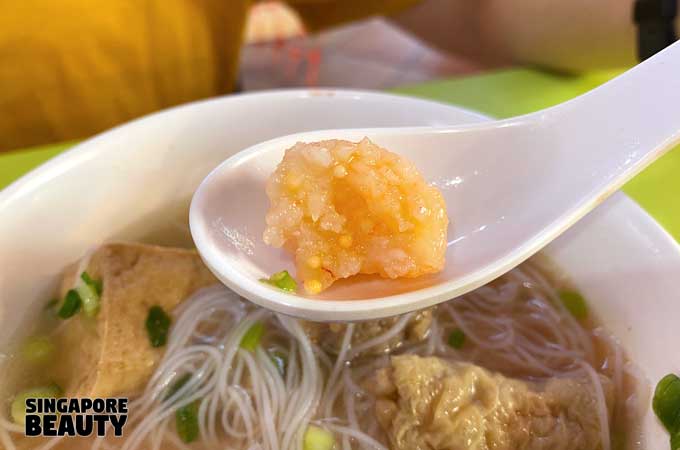 Check out these pink roll dotted with so much roe in it. The roe when bite into releases a subtle explosion of briny juices.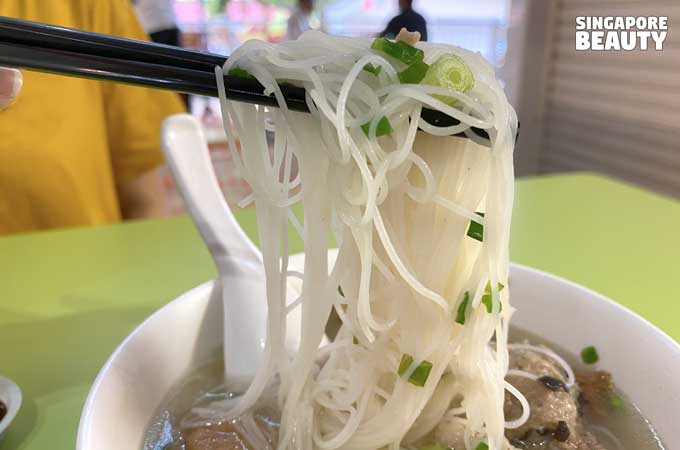 The beehoon soaks up the savoury soup which is supposed to be void of any added MSG. The soup is said to be made from brewing soya beans and anchovies. The soup taste clean with prominent notes of soya beans and some umaminess which could be from the anchovies. The spring onion also helps to add a refreshing note to the grease imparted to the soup by the fried pieces. This is the type of hardy beehoon with strong aroma of rice which I enjoy and not the elastic chewy type.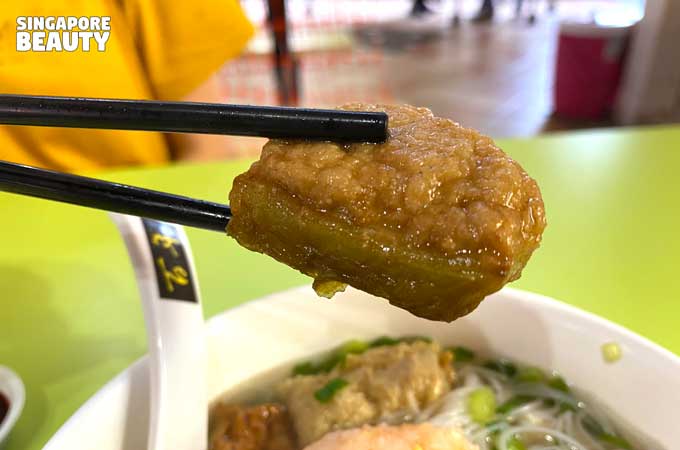 The deep fried bitter gourd has no bitterness to it and at first bite, it was mistaken as a capsicum. It was soft and some might find it greasy to the bite.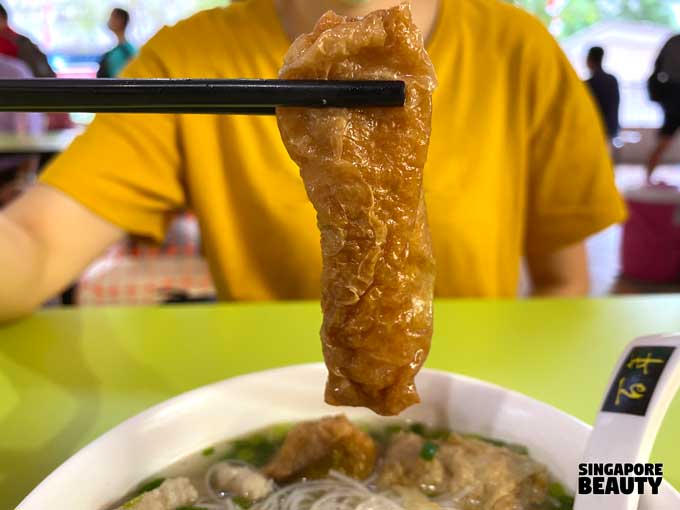 The black roll which is pork paste wrapped in beancurd skin and the white roll which is fish paste in beancurd skin. The beancurd skin is slightly chewy and goes well with both the meat paste.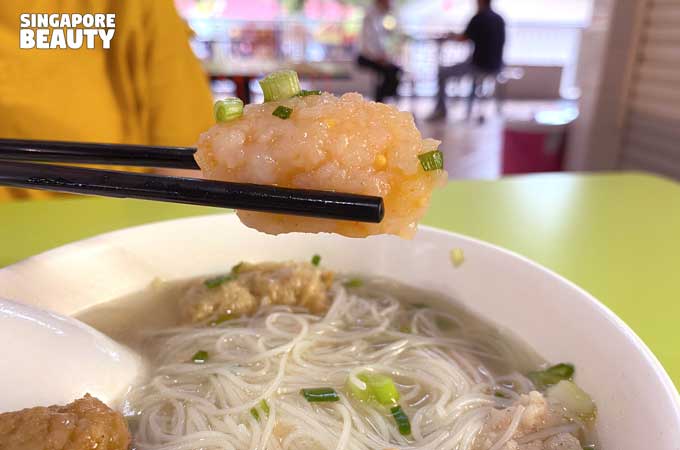 Overall, the best bet in this yong tau foo soup is the prawn paste with roe that make it stood out from the rest of the ingredients. Do head over to Bai Nian Niang Dou Fu (百年酿豆腐) at Queen Street to check out their menu.
Operating hours:
9 am till 8pm
Bai Nian Niang Dou Fu location (百年酿豆腐):
Albert Centre Market & Food Centre
270 Queen Street, #01-106, Singapore 180270
百年酿豆腐 Bai Nian Niang Dou Foo Number :
90351835
The other outlets are at Viva business park, Bishan, Yishun, Chinatown and Clementi.