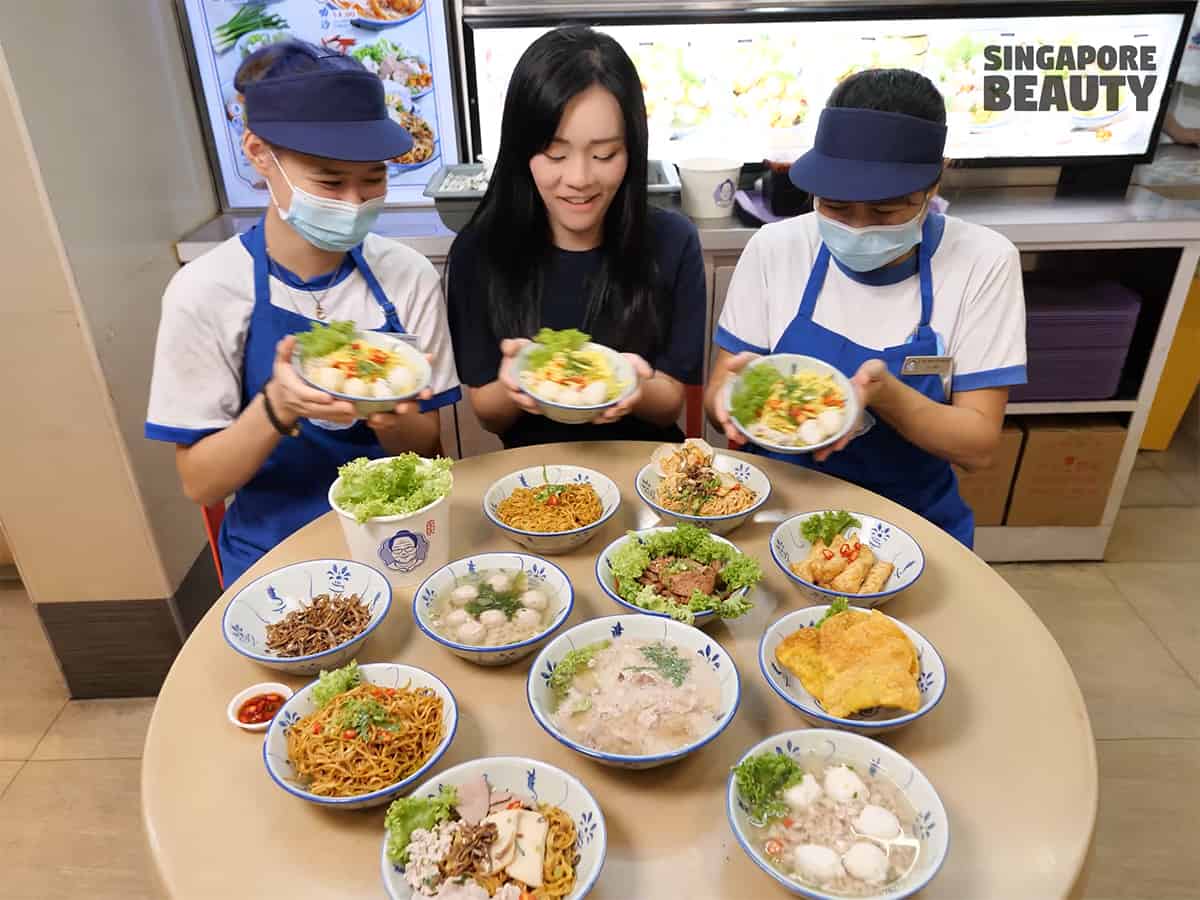 Ah Ma Chi Mian is one of Singapore's best 24 hrs handmade fishball noodle with pork liver akin to foie gras. They are popular for their Teochew style handmade springy fishball, meatballs in minced meat broth, poached pork livers, old school mee sua and fried wanton.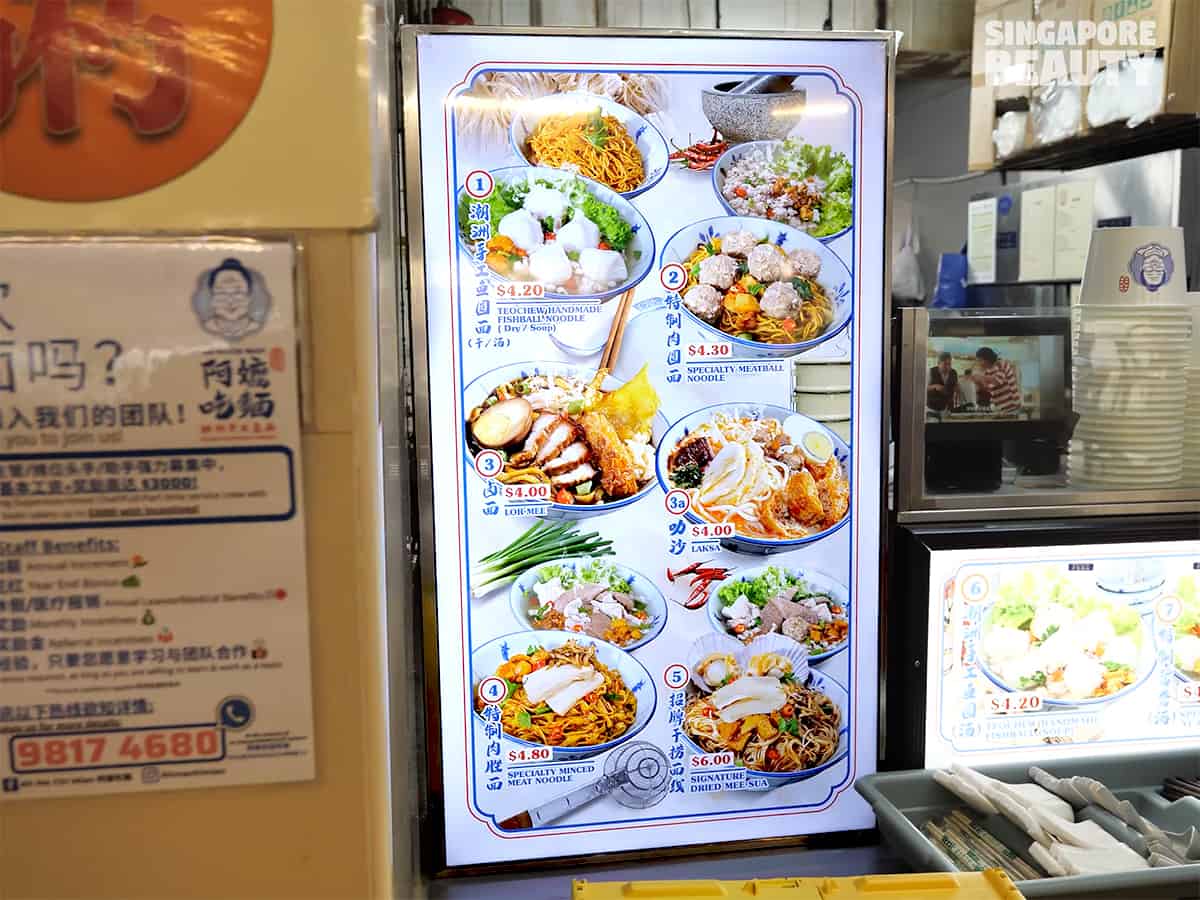 Here's the menu of Ah Ma Chi Mian at their Hougang Coffeeshop Branch.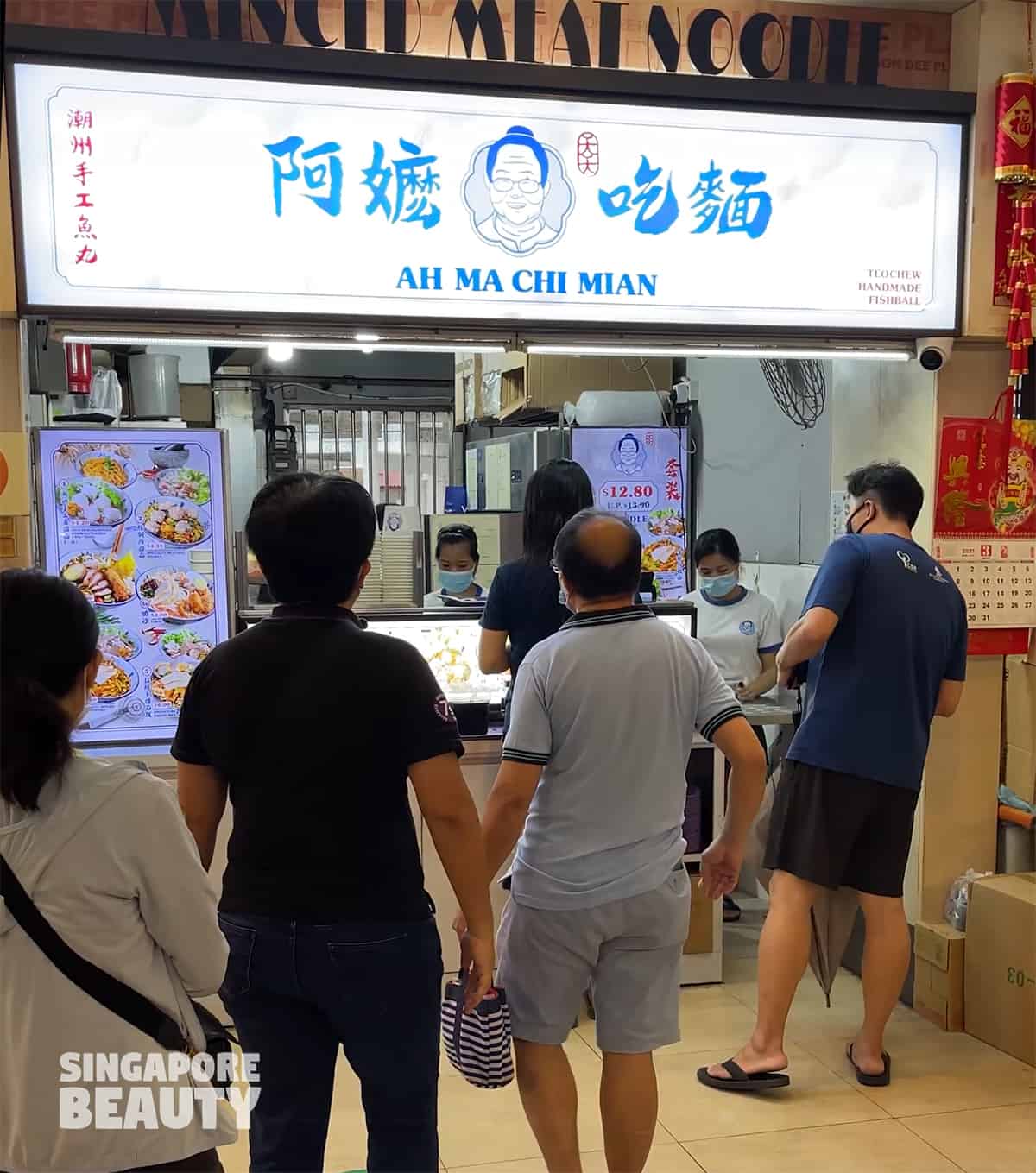 Ah Ma Chi Mian has grown from the previous one outlet to six as of today. You can find them blooming like mushroom all over Singapore. The location of Ah Ma Chi Mian can be found at Parkway Parade, newly opened at Plaza Singapura, Waterway Point, Hougang Coffeeshop, Woodlands and Toa Payoh. For detailed addresses, please scroll till the end of this review. The favourite location is at Hougang Coffeeshop according to regulars as it is a 24 hours stall and hawker priced too.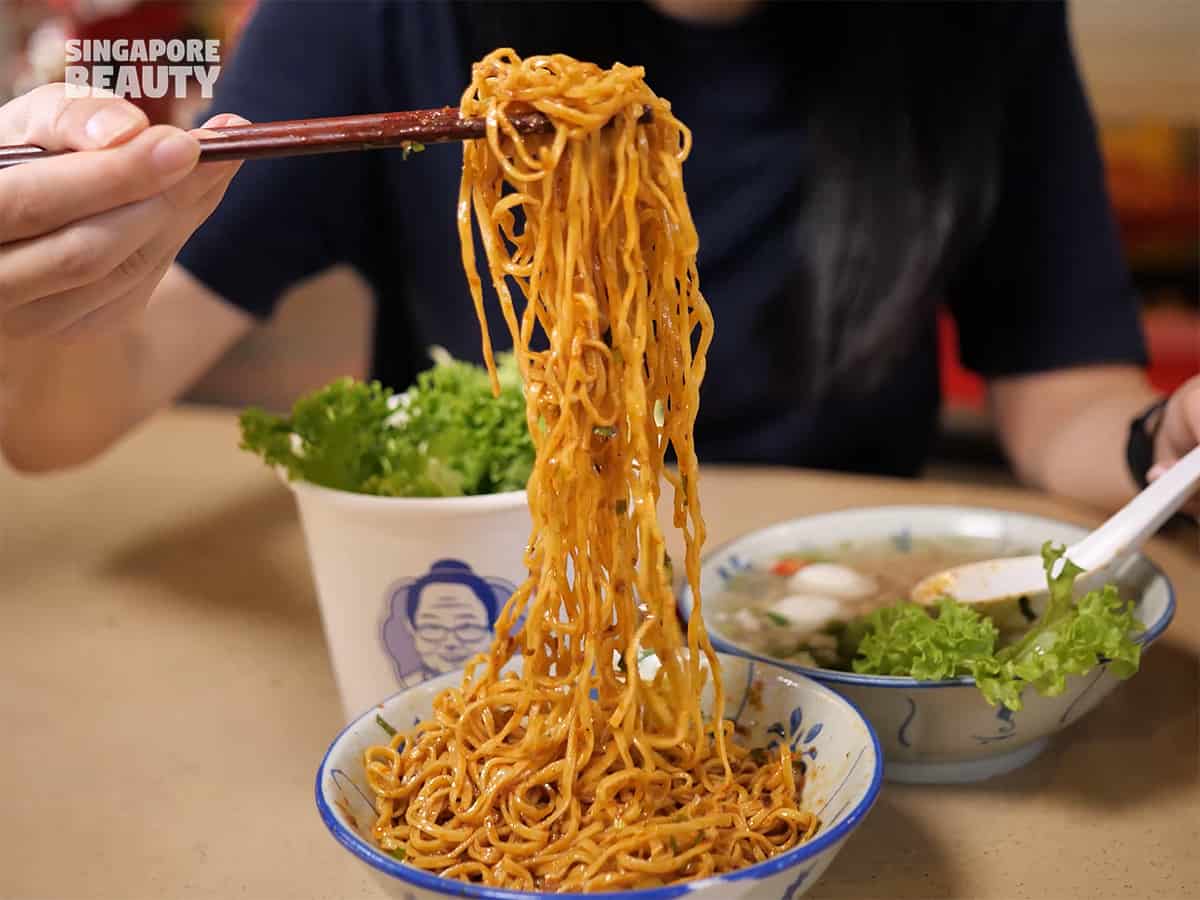 These nostalgic Teochew handmade fishball noodles and dishes taste just like grandma's cooking in the olden days. Ah Ma Chi Mian's mee kia (thin bean noodles) are actually flat bodied unlike the conventional tubular form, very similar to a thinner mee pok. This different noodle section allow for the noodle to better take on the sauce and offers a different type of chew.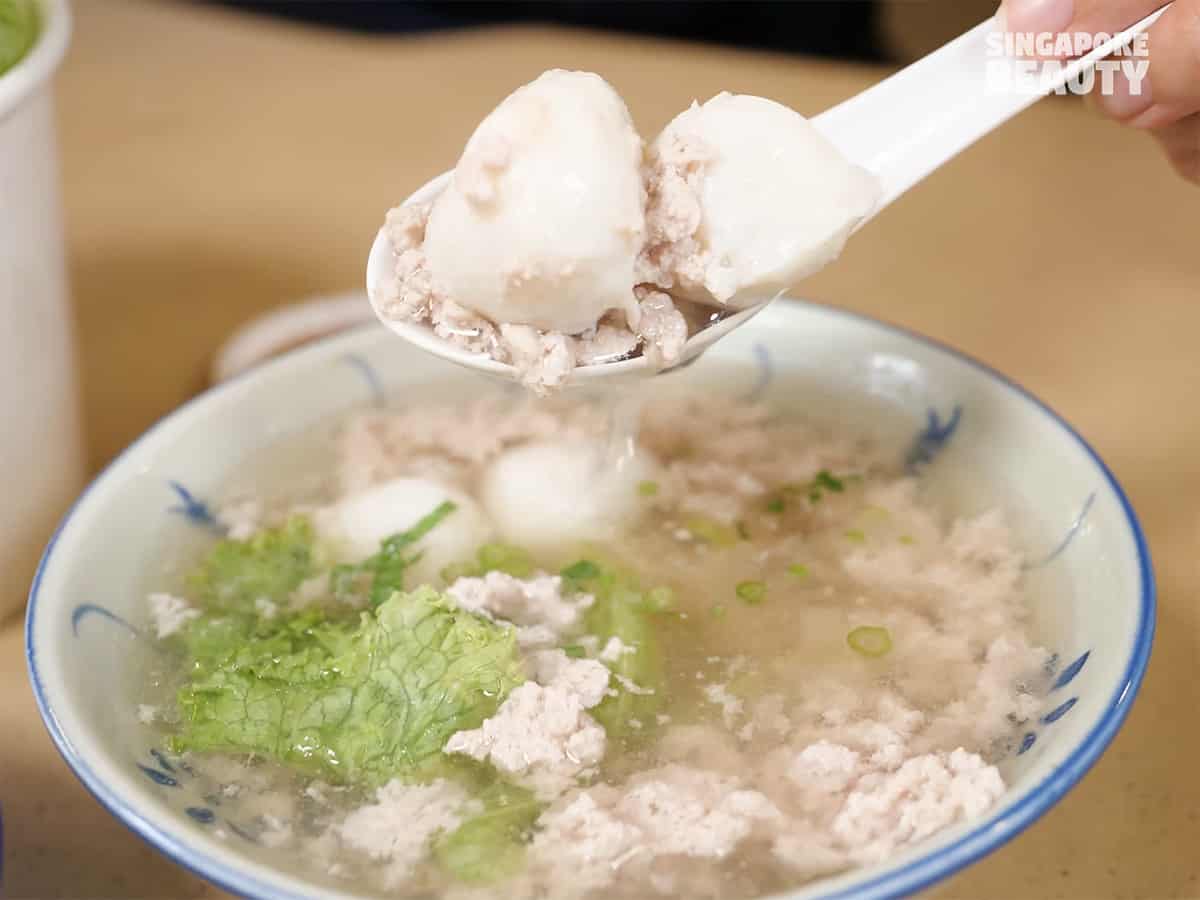 This Teochew noodles set comes with a separate bowl of homemade fishball soup with generous amount of floating minced meat in a boiled meat broth. The secret to their tasty soup is in the minced pork that is stirred into the meat broth to create that floating protein rich minced meat layer.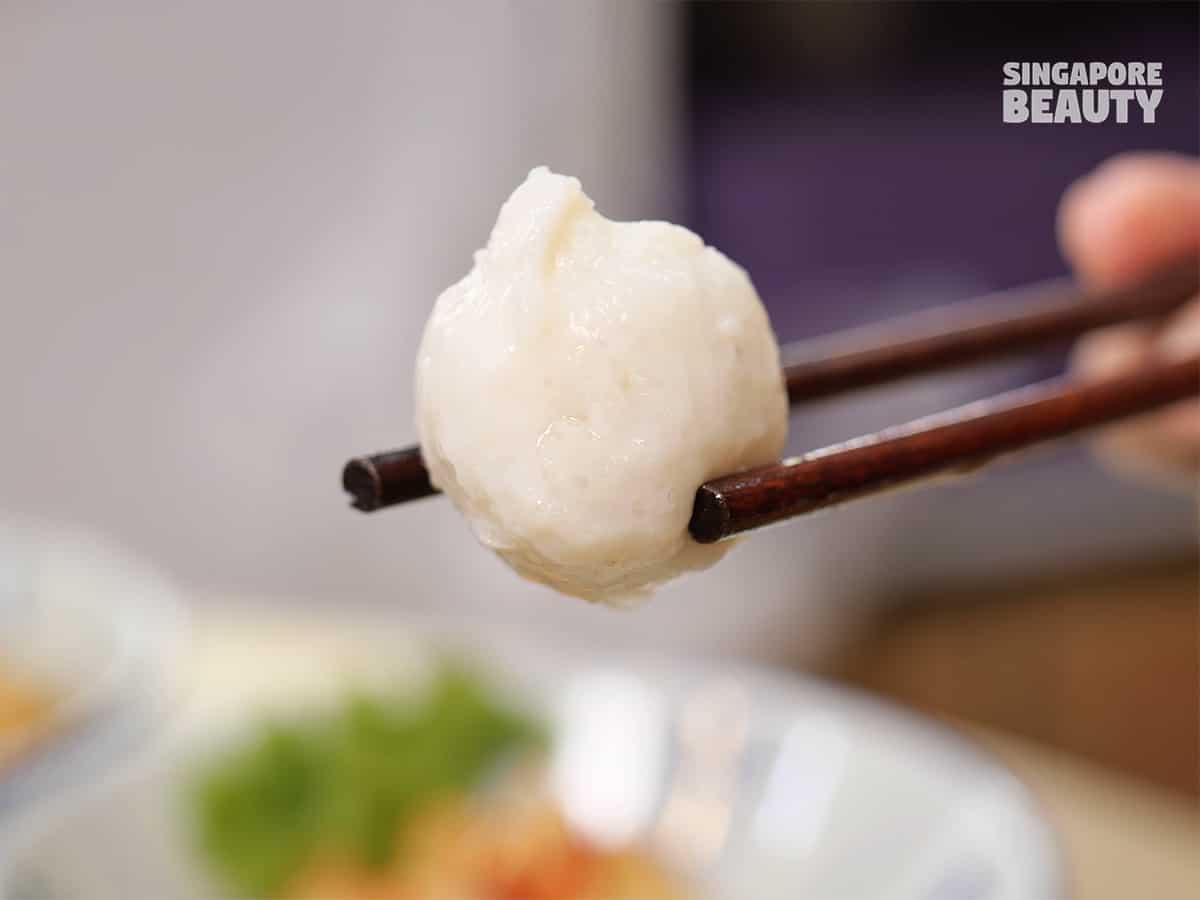 Ah Ma Chi Mian is also well known for their bouncy handmade fishballs that comes with a unique "tail". These fishballs are springy has briny flavour to it.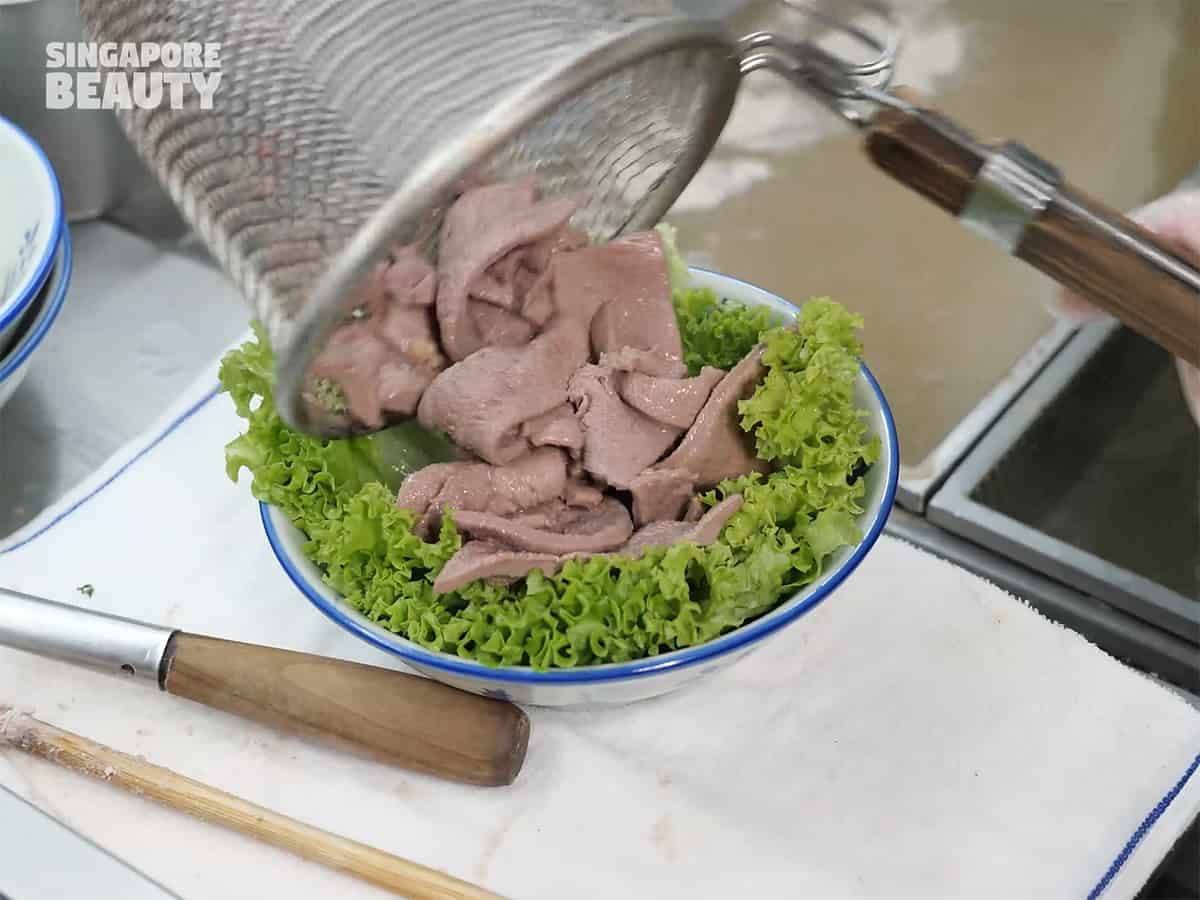 Regulars of Ah Ma Chi Mian are hooked on their poached pork livers. The pork livers are served in either dry or soup version. These livers are poached lightly in boiling broth and cooked till soft and tender.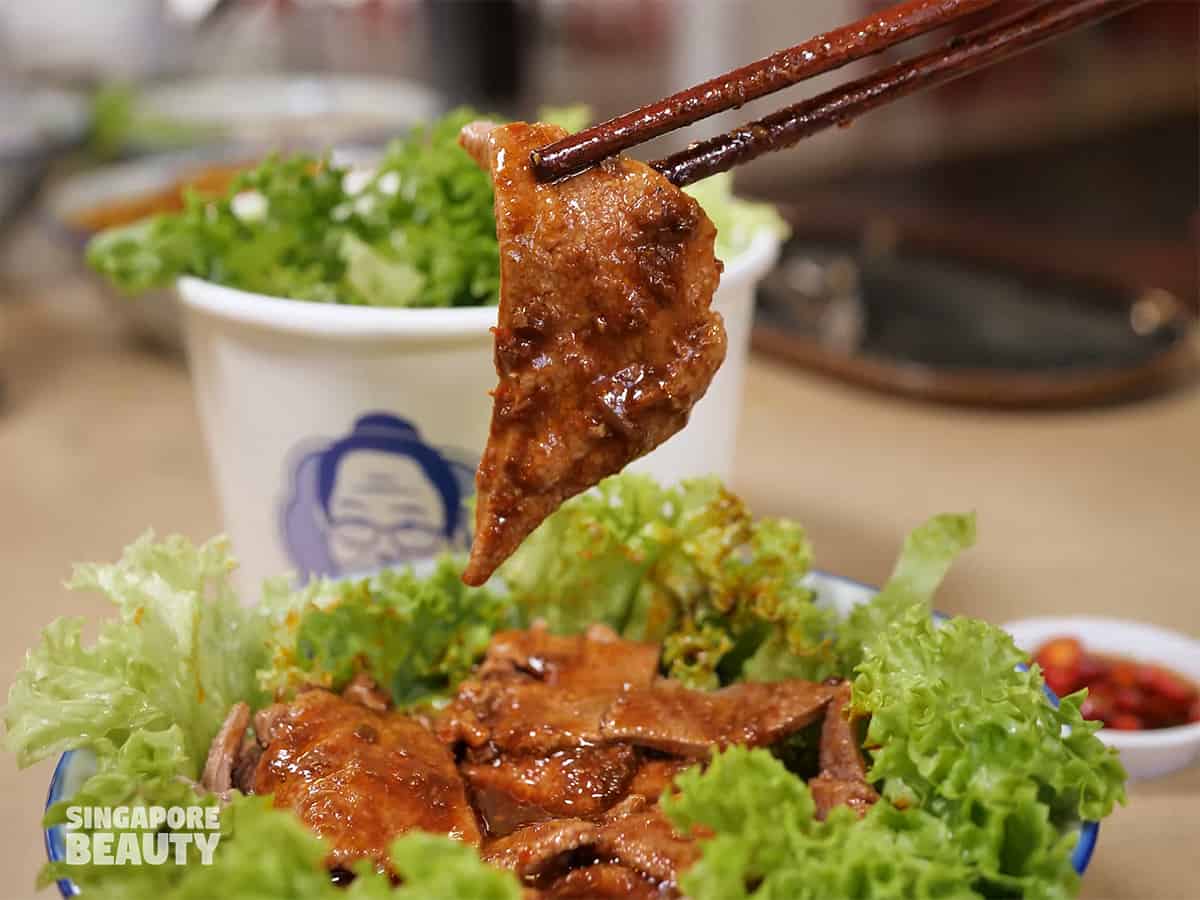 This is the dry version of the pork livers that is served at Ah Ma Chi Mian. The slender livers are drizzled with a show stopping Ah Ma sauce. These soft melty livers are poached to the correct doneness with a buttery texture rumoured akin to that of foie gras.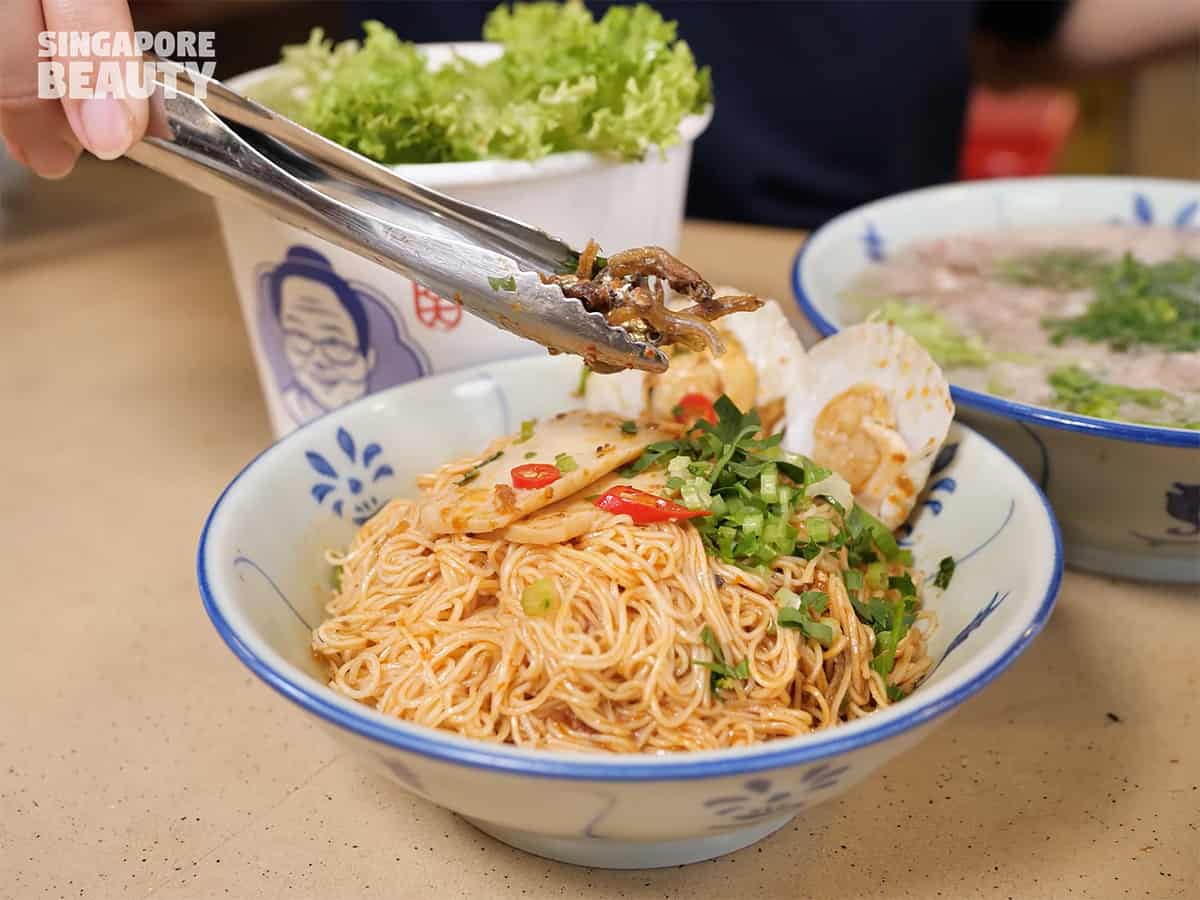 The other must try is the dried mee sua. This is a rare old school style of cooking mee sua and tossed with lots of Signature Ah Ma sauce. Each strand of mee sua still retains the stretchy elasticity texture.  The mee sua takes on an umami coating of Ah Ma sauce rendering a subtle briny and smoky chilli flake flavour.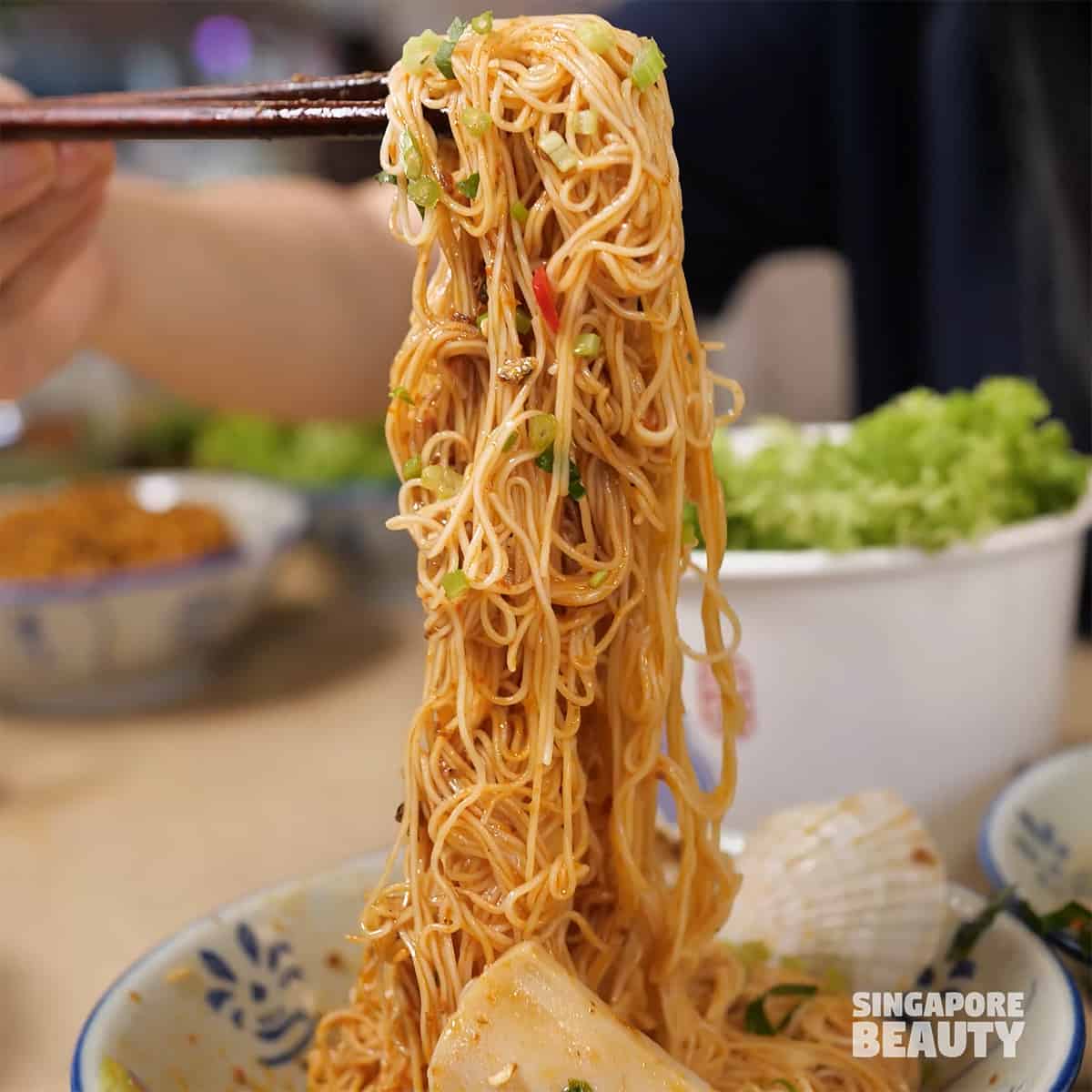 This beautiful mess of umami dried mee sua comes with oceanic ingredients such as caramelised anchovies, scallop, mock abalone.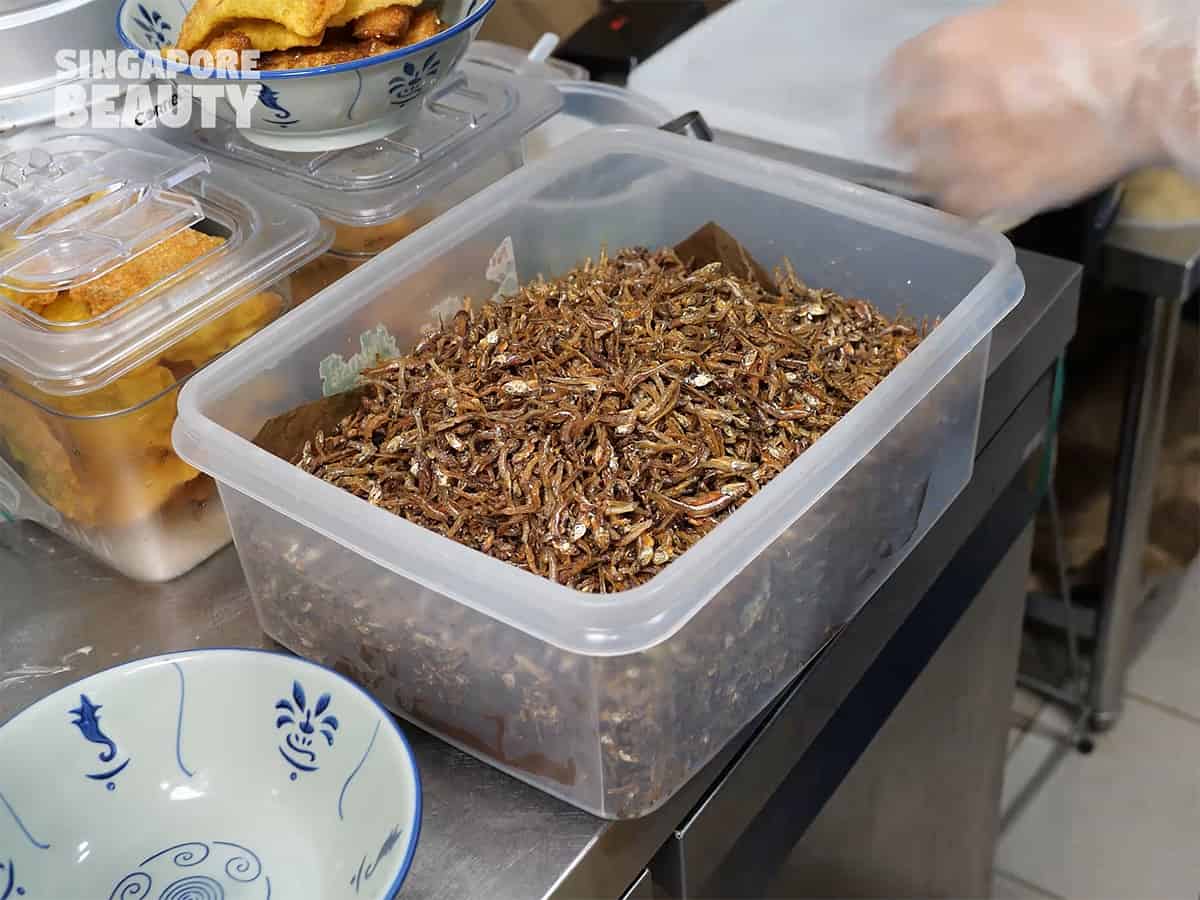 The anchovies used to top the dried mee sua are well crunched up and has a sweet caramelised coating to it.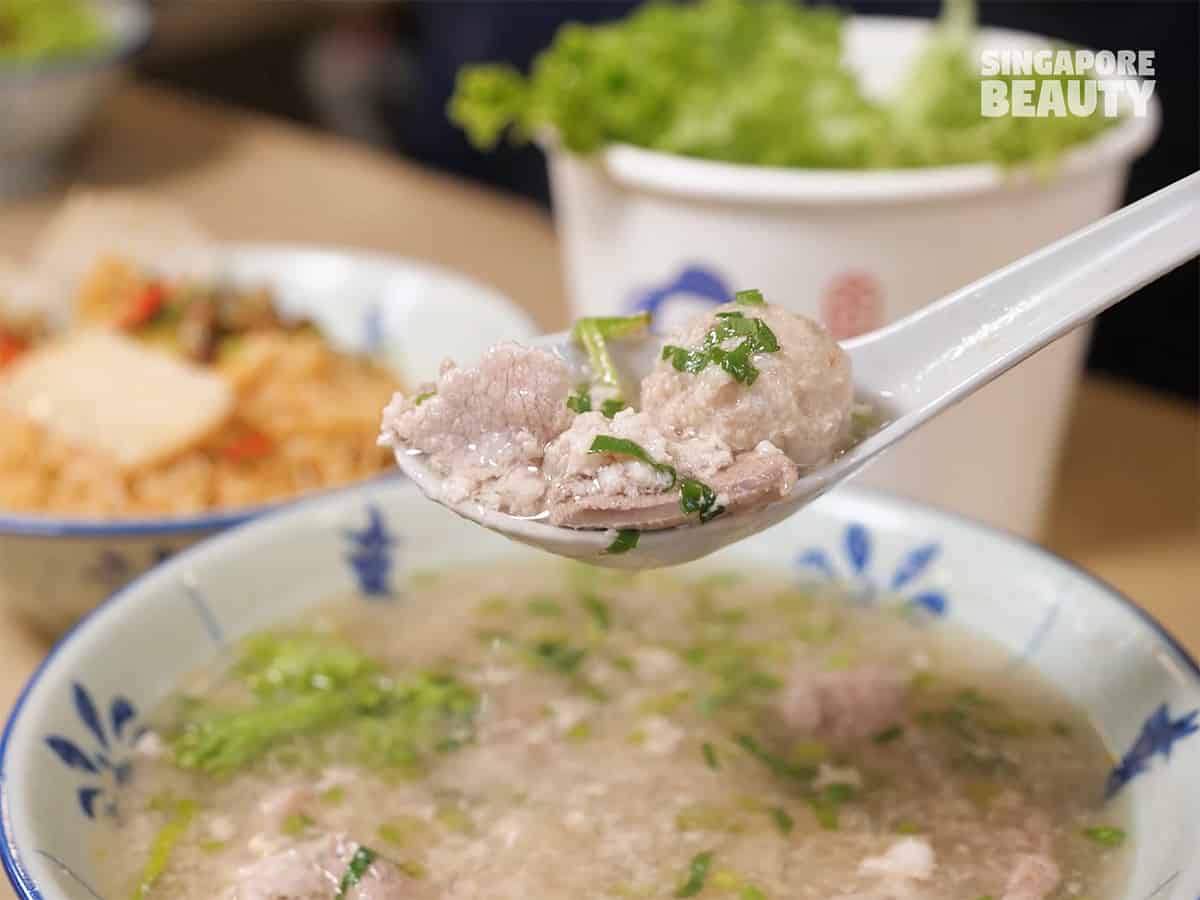 The Ah Ma Chi Mian mee sua comes with a separate bowl of pork gems – springy pork fillet, meatball, minced meat and liver.
Check out the sides that they have to offer. The crowd favourite is the crunchy wantons. These are handmade in stall daily and deep fried in fresh vegetable oil for the golden crunch.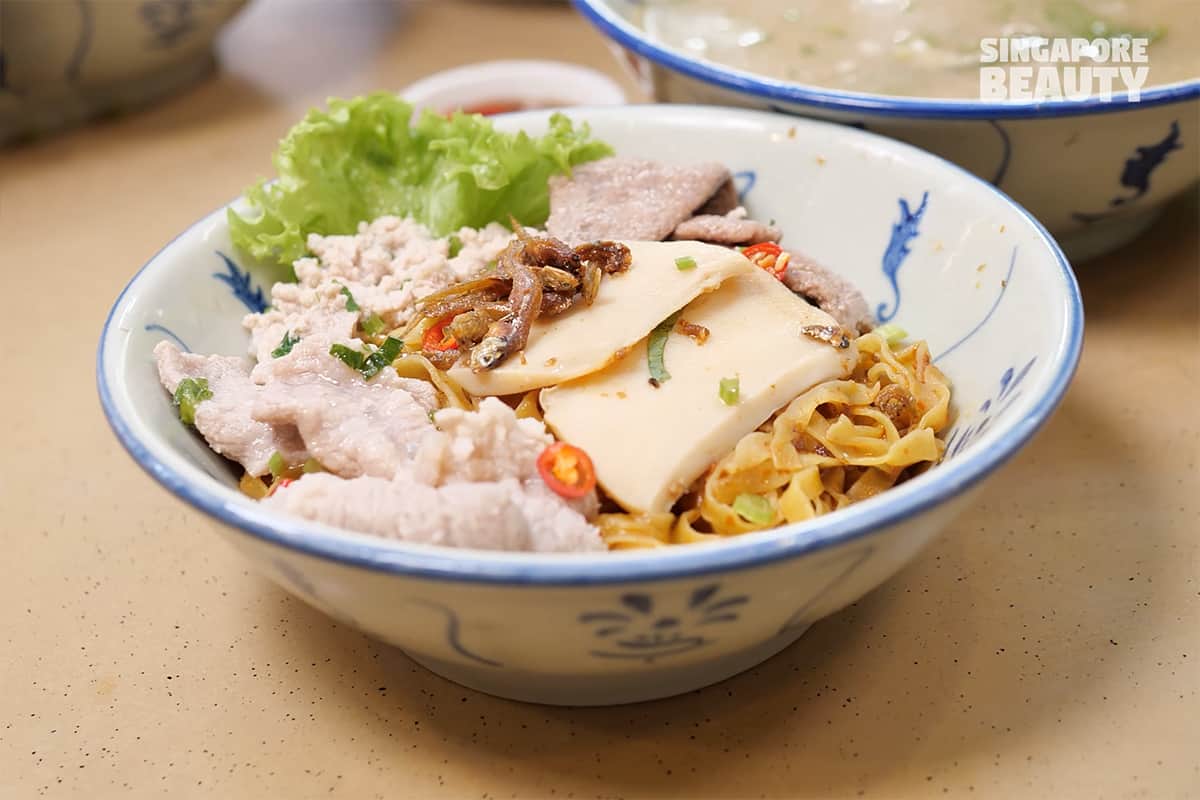 Not forgetting their minced meat noodle. For those who prefer a meatier bite, you can try the minced meat noodles that comes with pork liver, meat fillet, minced pork, mock abalone and topped with their crunchy ikan bills.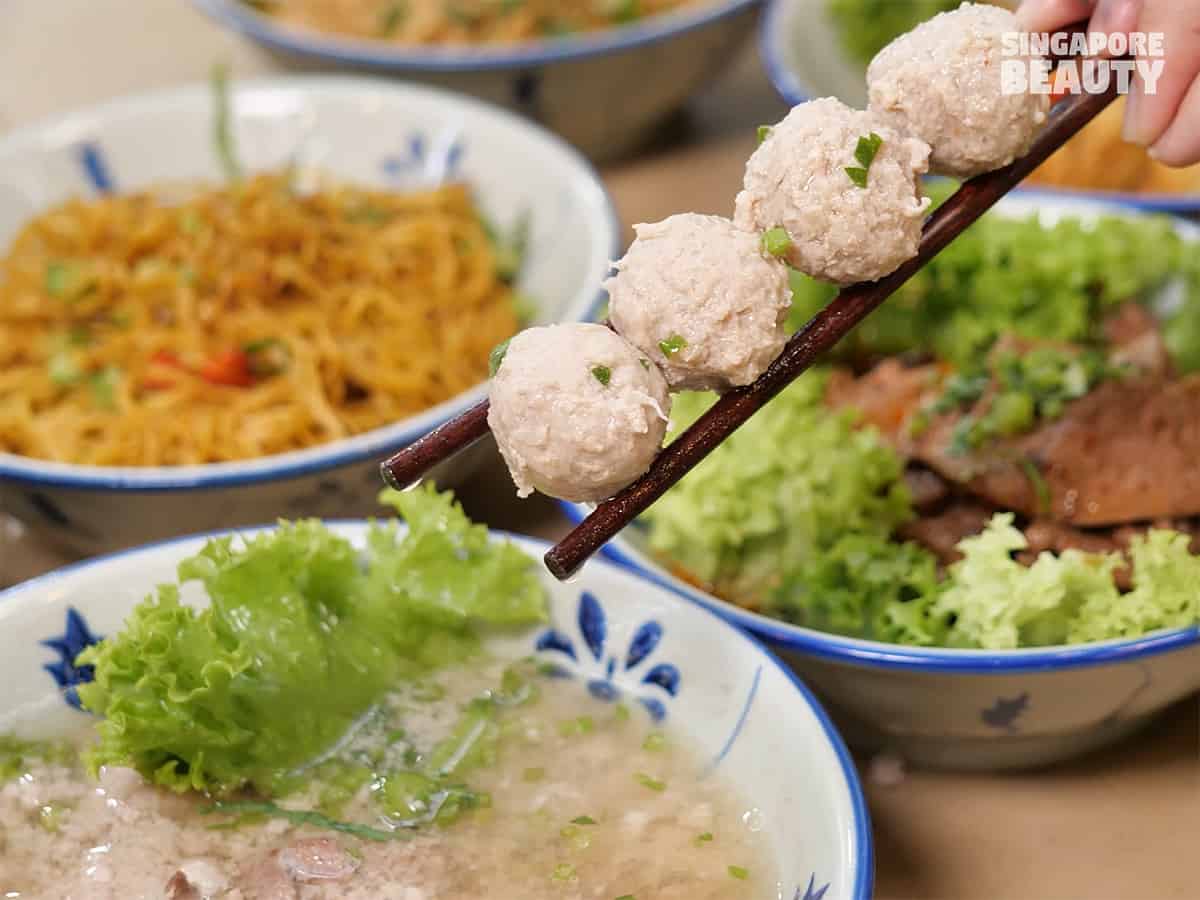 This set comes with a separate bowl of mixed pork broth with meatballs.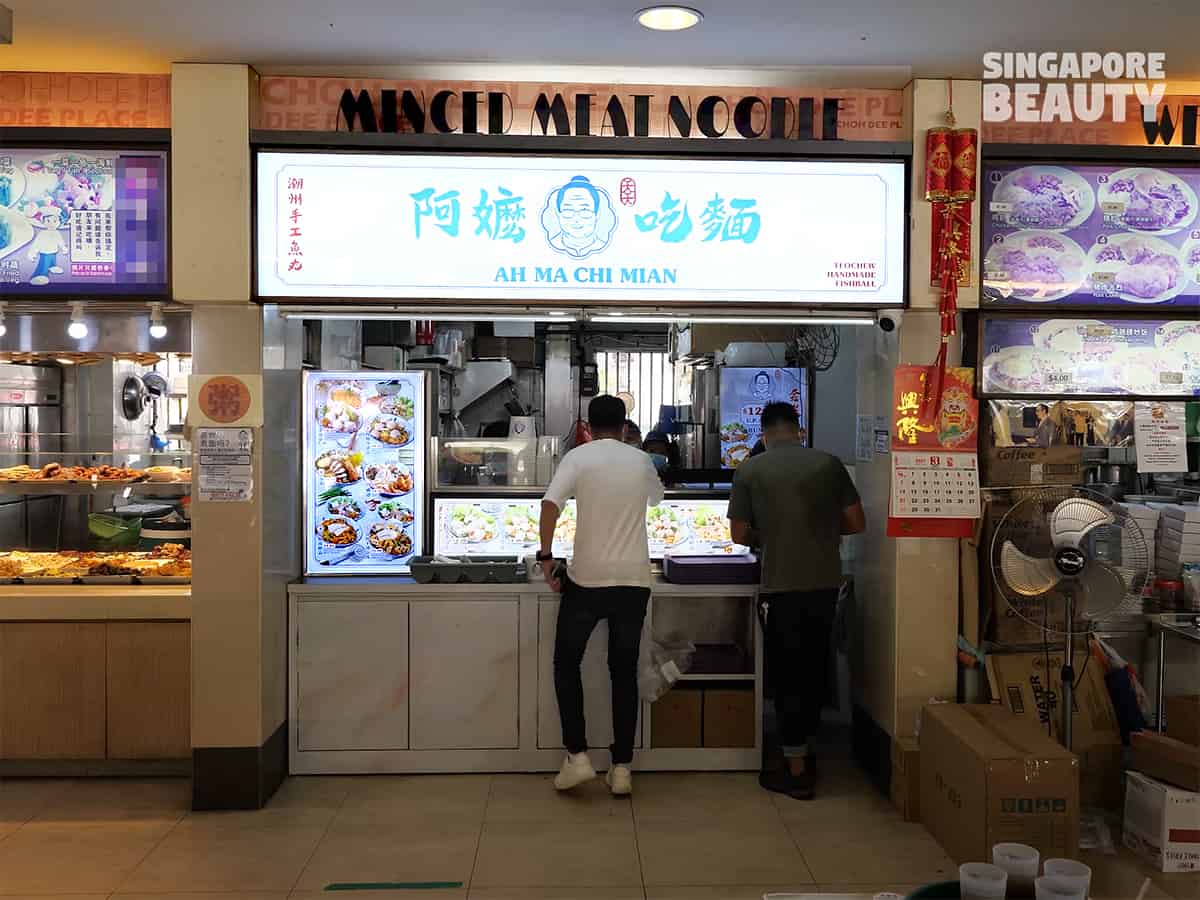 If you are a fan of both the meatballs and fishball soup, get a yuan yang soup while you are there. Head over to any one of the Ah Ma Chi Mian islandwide outlets to try these old School Teochew Handmade Fishball noodles today.
Location of Ah Ma Chi Mian:
Parkway Parade, 80 Marine Parade Rd, B1 Food court, Singapore 449269 (inside Food Republic)
Daily 8.30am -10pm
(newly open!) Plaza Singapura,68 Orchard Rd, #06-15/16/17,Singapore 238839 (inside Kopitiam)
Sun-Thurs: 9am-10pm
Fri-Sat, Eve of PH & PH: 9am-11pm
Waterway Point (west wing),83 Punggol Central, #02-20,Singapore 828761(inside koufu)
Daily: 7.30am -9.30pm
(hawker price!) 684 Hougang Coffeeshop, 684 Hougang Ave 8,#01-967, stall 3,Singapore 530684
Daily 24 hours
Woodlands Mart
768 Woodlands Ave 6 #01-30/31, Singapore 730768 (inside Koufu)
Daily: 7am-10pm
Toa Payoh HDB Hub
500 Lorong 6 Toa payoh Centre #02-30, Singapore 310500 (inside Koufu)
Daily: 7.30am-9.30pm
Brought to you by Ah Ma Chi Mian