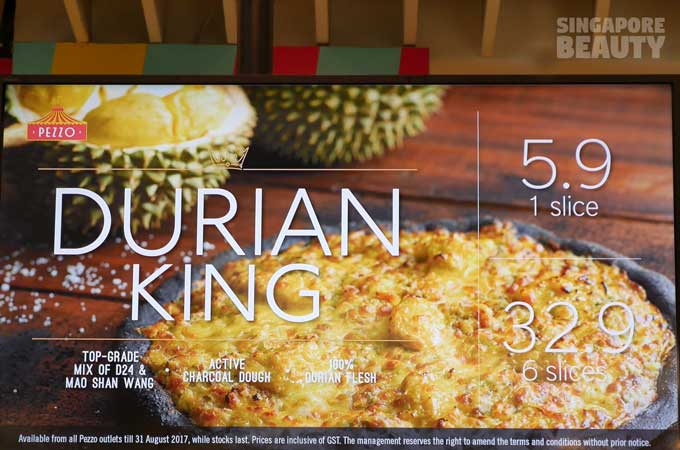 This is Singapore's first ever mao shan wang and D24 durian charcoal crust pizza created by Pezzo. If you have missed the season for mao shang wang, red prawn or D24, this is your last chance to feast into one. This is the real deal, power packed with 100% durian flesh. Pezzo, Singapore's home grown brand pizza chain has launched the Durian King pizza on 19 July till 31 August 2017.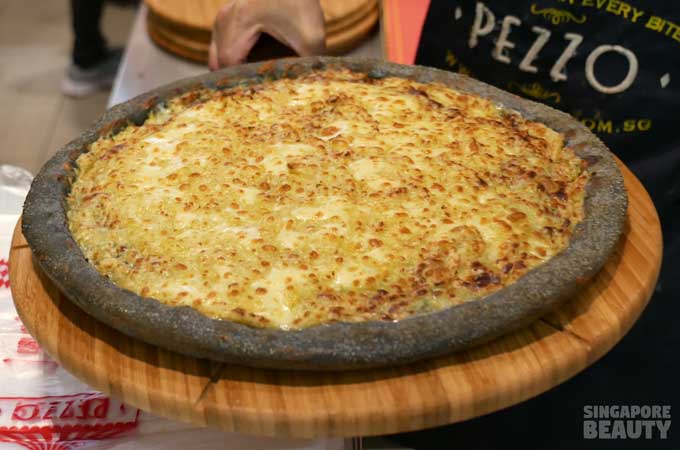 Pizza is handcrafted and baked fresh at each outlet, who doesn't like pizza baked fresh?
Durian King Pizza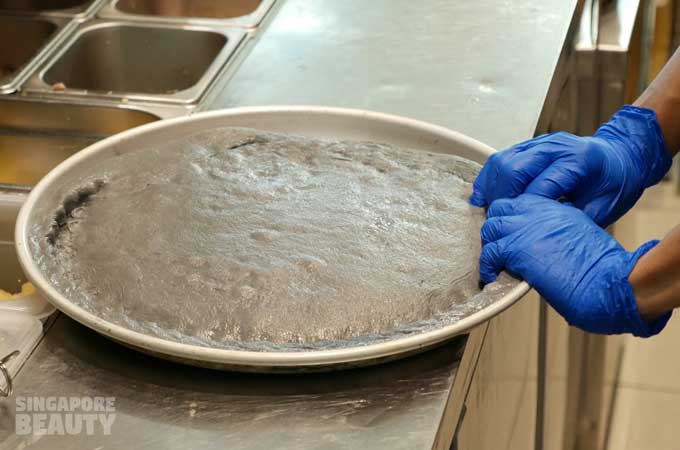 The dough is made with imported flour from Europe and active charcoal. Active charcoal improves digestion and helps to detox your body. Now, I could hearty wolf down the crust with all the goodness it brings with it. The jet black charcoal pizza dough is thick and chewy. Crust is crispy and hot on the outside.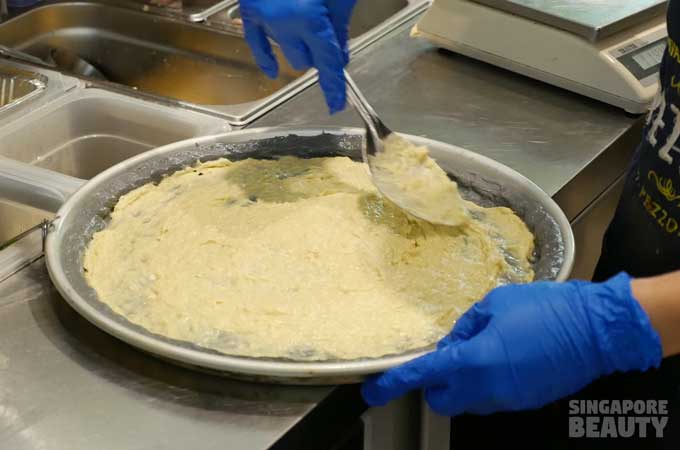 The generous amount of topping also won me over. The generous spread of a blend of mao shan wang and D24 durian golden flesh, got me really excited. Mao shan wang is considered the top notch durian among the crop. The topping is about 1cm thick. Each pizza is weighed before going into the oven to ensure you get your bang for your money. There is about one whole medium-sized durian atop a 14 inch pan pizza. I am still sceptical of the idea of marrying the durian flesh with cheese as toppings, savoury and sweet?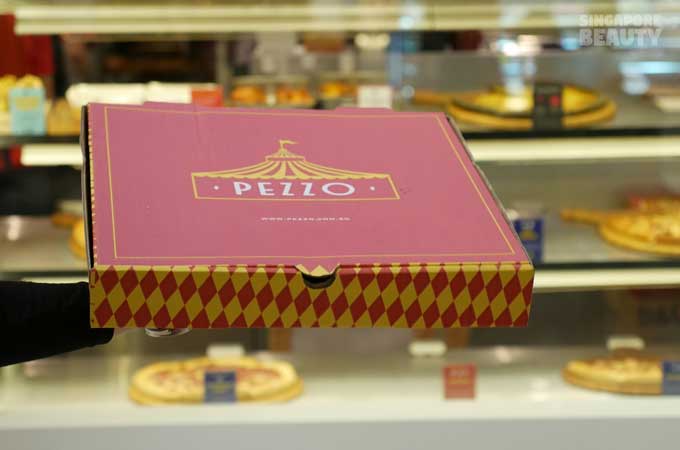 How good can this durian pizza taste?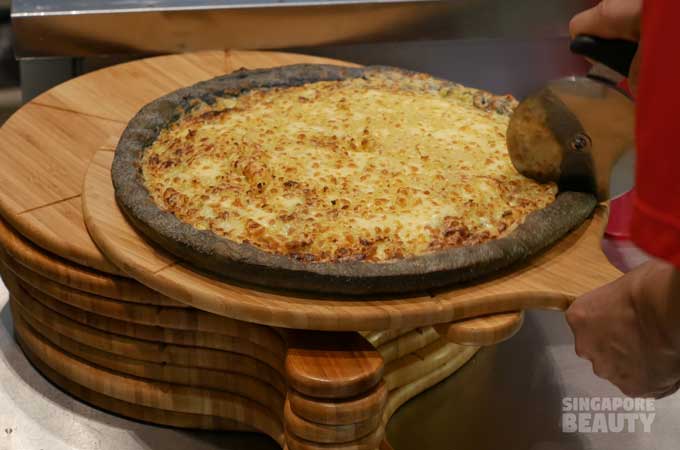 Maybe just another gimmick?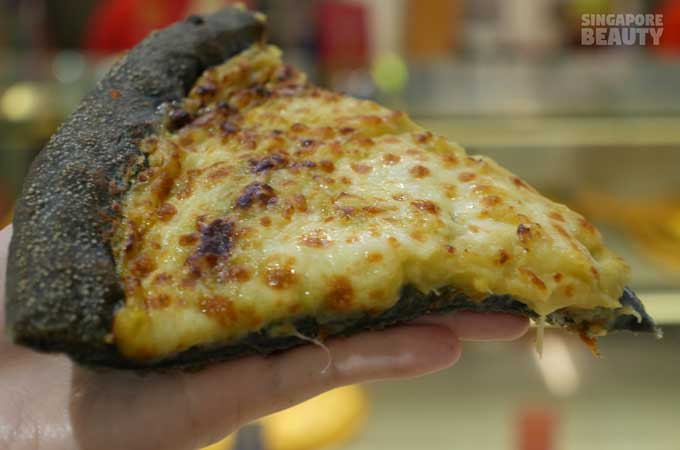 Took a first bite of the thick and creamy pizza. The custardy topping just slide down my throat. I could see the fibers of the durian flesh after each bite and a little of 'cheese pull' too! It is 100% durian flesh, not durian flavoured!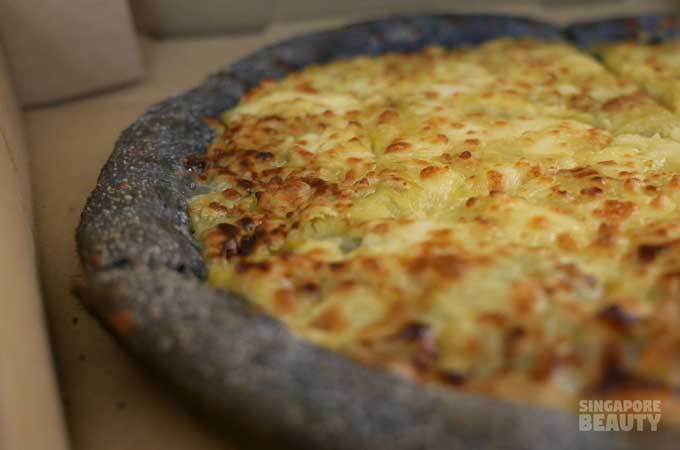 The durian flesh and mozzarella cheese compliments each other well. This pizza also has sweetened milk which adds a velvety texture to the 2 toppings. Bitter sweet with a hint of saltiness from the crust, I felt a volcano with hot lava just erupted in my mouth. Took a second chunk out of the pizza, and third, I can't stop. It is so good. I am a convert.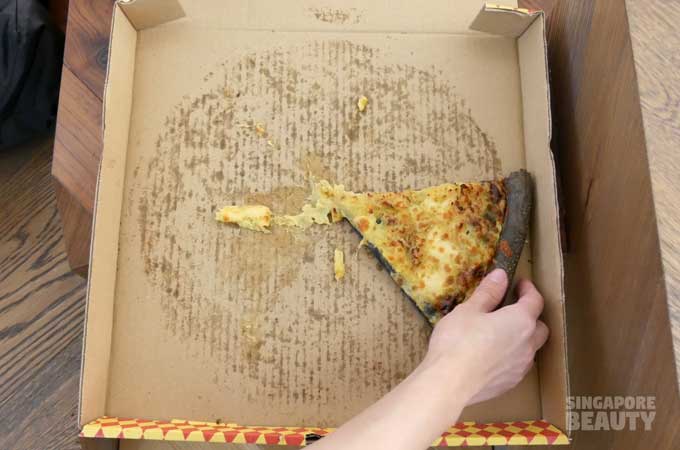 I could easily eat half a Durian King pan pizza on my own, am so gluttony over good food. I am looking forward to a durian inspired drink and queen of mangosteen pizza, if any?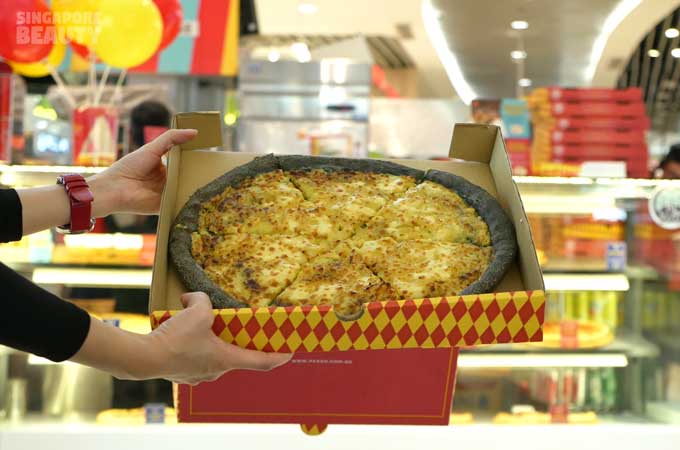 Otherwise, I am a happy camper for now with Durian king pizza. Hail to the king of fruits!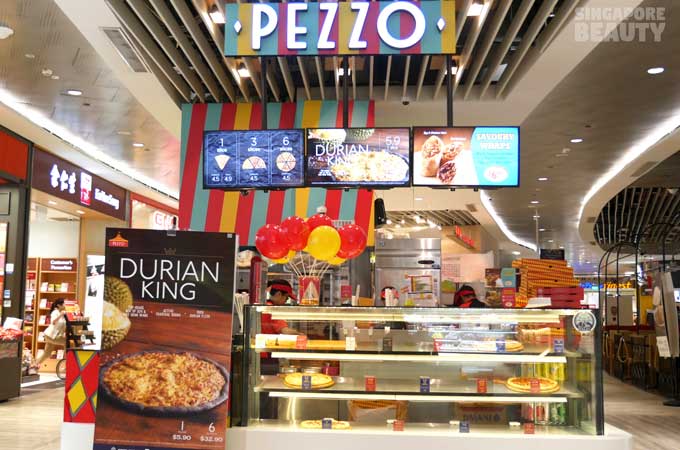 The pizza is available daily at all Pezzo chains nationwide except Changi Airport Terminal 2, while stocks last.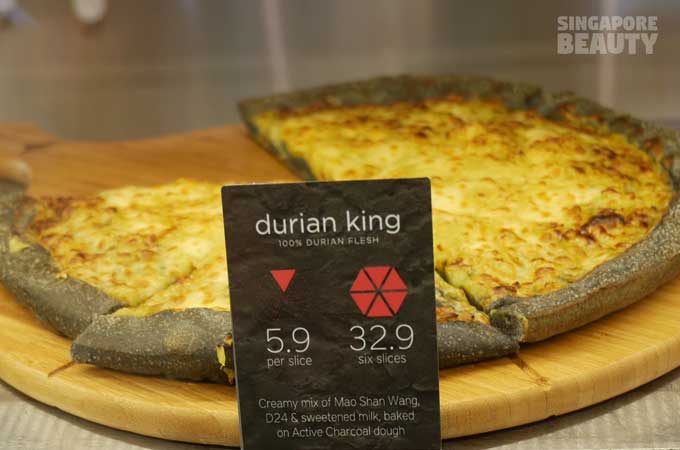 Going at $5.90 per slice or $32.90 for full 14 inch pan pizza (6 slices).
This Durian King pizza on charcoal crust is available for a limited time only, head down to the nearest Pezzo today. Locate here.
Spread the durian love now!
– this is not a sponsored post, we paid for our meal.