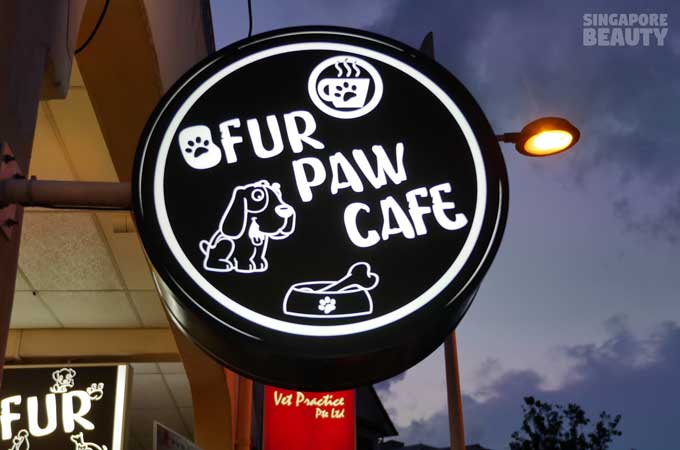 Ofur Paw Café is a new addition to the list of dog cafés sprouting up in Singapore. The only difference is that they host different guest dogs from big to small weekly. [This Cafe No Longer exist]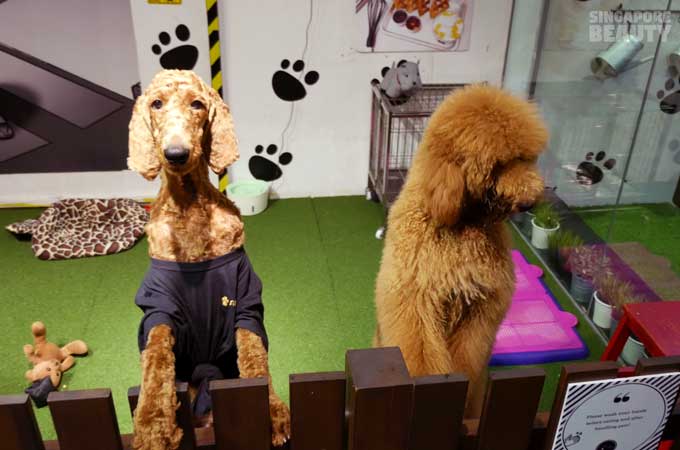 Fluffy, a normal size poodle is only 6month old, standing on its hinds, it is as tall as a teenager. Ofur Paw Café is a dog-petting café that allows you to bring your own pooch, unless yours is a snappy pup.  This is good news for paw-parents who love to chill out with their furkids together.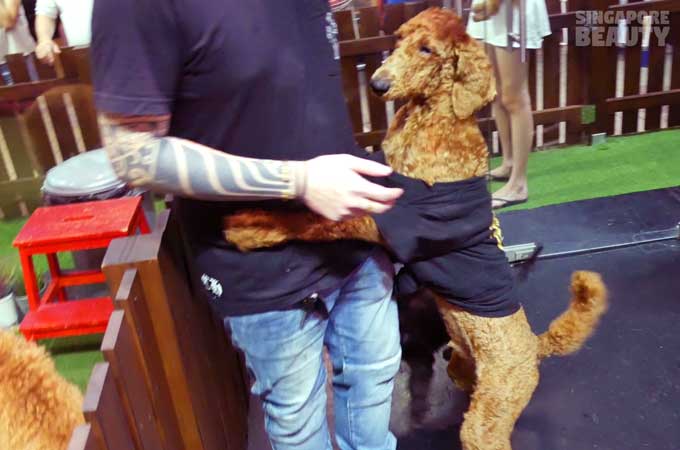 For dog lovers who do not have your own dogs, this is where you can cuddle, pet and bond with their guest dogs. Admission is free and no age restriction for kids to enter. However, adult supervision is encouraged to ensure proper interaction.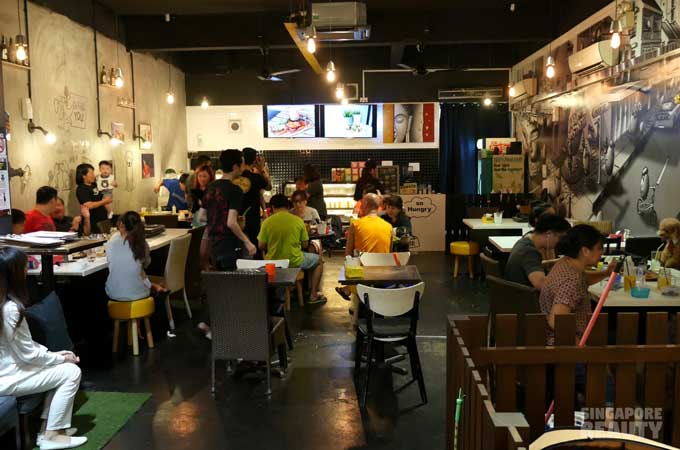 Ofur Paw Café sports a clean industrial look with an indoor air-conditioned café and an outdoor bar seating.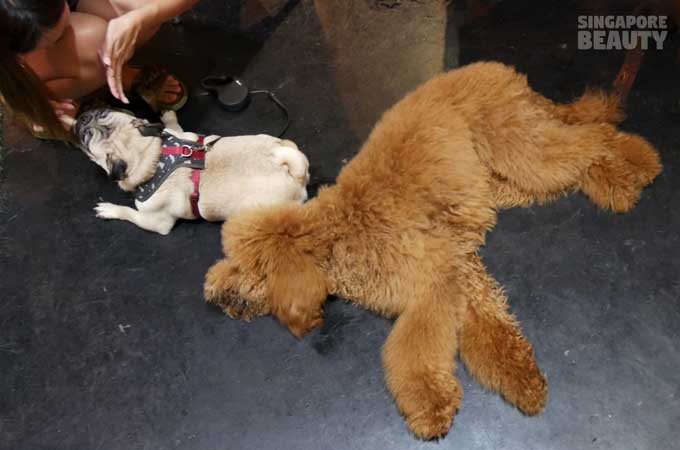 With a pet-friendly and clean environment, many dogs are seen roaming around freely within the café. It is like a dog's day out!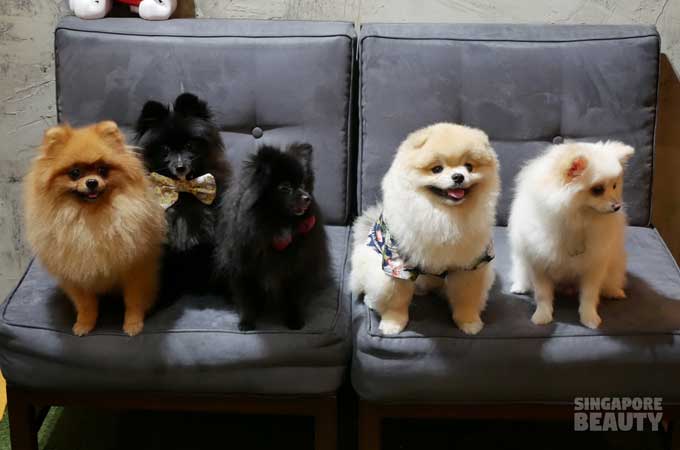 This is where the furkids sniff butts, play off-leash and socialise with other pups. Since the entrance is designed as dual entrances, a swing fence and a swing door into the café, you can worry less about your pooch attempting to sneak out.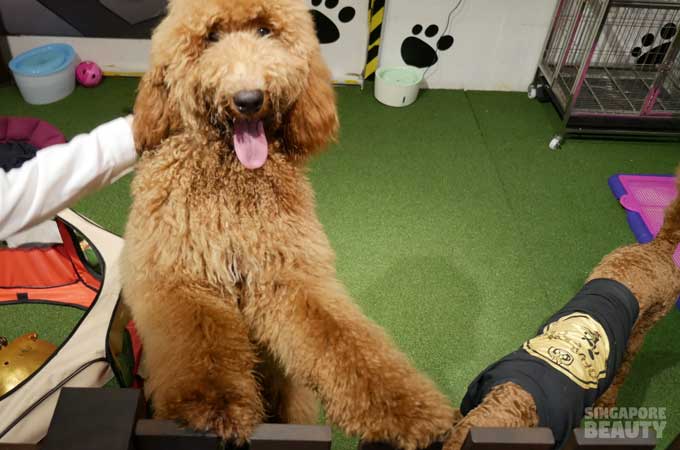 Their guest dogs are well groomed, friendly and camera shy. Puppy eyed, shiny and fluffy coat.

The needs of these pups are also well taken of, with several automated water wells to keep them hydrated, cushioned beds and a fenced resting pen for the dogs. They are free to roam around to interact with the diners.

You can take a picture with them, stroke their coat or feed them with the in-house snacks. We tried taking pictures of them, once they see the shutter, they will shy away.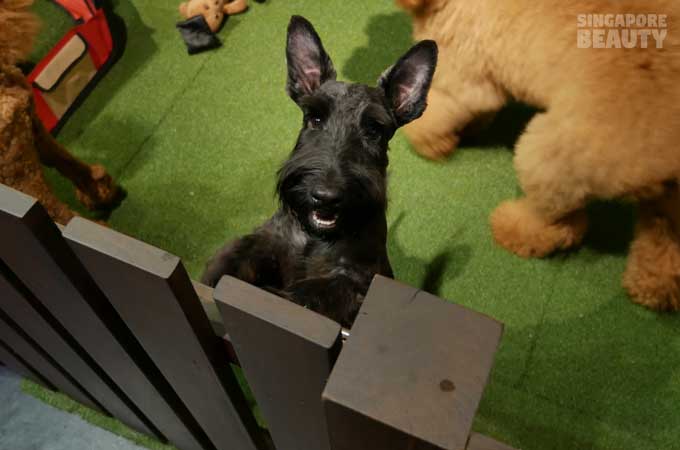 These are very smart breeds and good with children too.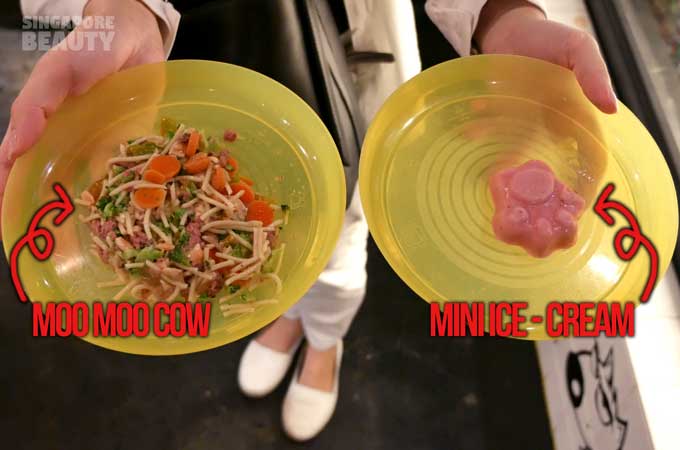 There are in-house treat bags and paw menu for the furkids. A paw shaped dessert ($3.90 regular, $1.90 mini) in banana or strawberry yogurt flavour is a good starter to cool your pet down if you come in the afternoon. For paw's menu, the mains available are Chicken Little, Moo Moo Cow, Holy Cow, Mary Had a Little Lamb and little Mermaid. Price ranged from $5.90 to $10.90, available in small and large.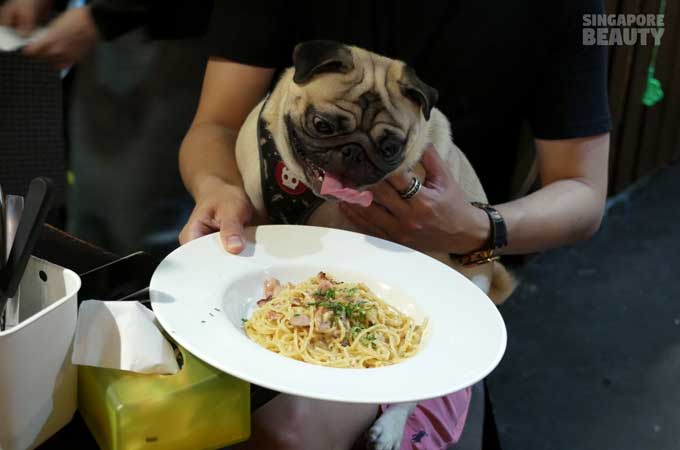 These paw meals look very appetizing and come with choice of grains like brown rice, spaghetti, macaroni and conchigile (shell pasta). Paw's D.I.Y pancakes($6.90) comes in several colours using ingredients such as wheat flour, egg and unsalted peanut butter. Do order some if your fur kids are fans of hot piping pancakes.
Enough said of menu for the fur kids, how about menu for the humans?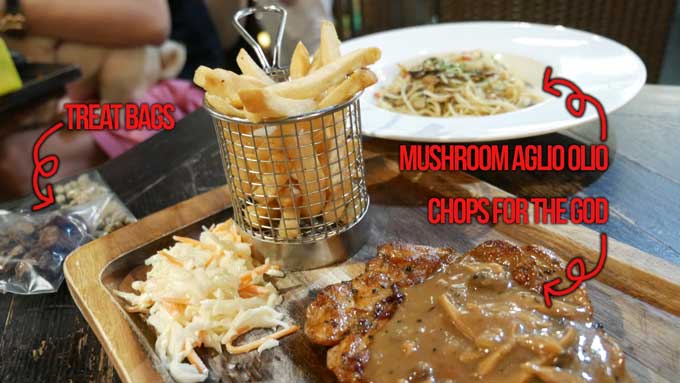 They have a decent selection of Starters, Mains, D.I.Y pancakes and kid's menu as well.
Starters (from $6.80 to $15.90)
Notorious Oyster, cheesy pearl, ofur unbeatable wings, drunken prawn, Caesar salad, cheeseburger soup and creamy mushroom soup.
Mains
Caters to meat lovers and seafood lovers.
Meat lovers'-Carnivores menu ($15.90 to $22.80)- chops for the god, guard of honour, supreme ribs, fusion grills, NY strip, and ribeye steak.
Seafood lovers- By the Sea menu ($14.80 to $16.80)-fish and chips and pacific salmon.
Pasta ($13.80 to $16.80)
Mushroom aglio olio ,prawn aglio olio, aglio olio, cheeseburger ,truffle mushroom,mentaiko prawn, tom yum seafood, beef Bolognese and classic carbonara.
Finger food to go with the booze ($6.80 to 14.80)
Ofur fingers,nacky nachos,chicken quesadilla,cheesy poppy, the ring,popcorn twist,truffle lover and cheesy lover.
They also serve sweet treats like waffles, ice creams, fruit juice ,Thai milk teas, brews, cuppas and booze.
DIY pancakes ($12.90)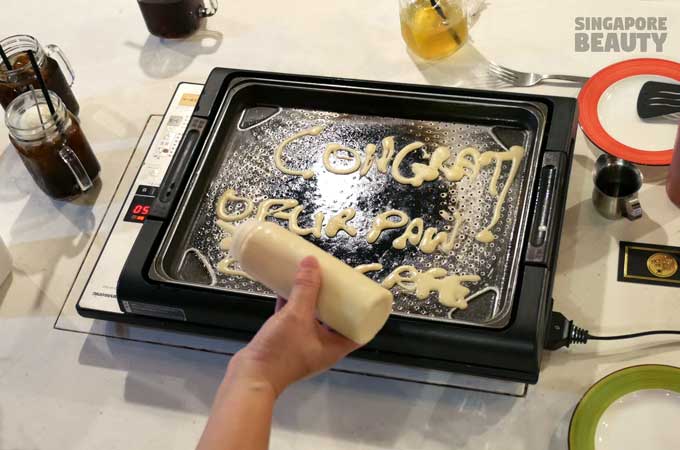 Comes in original, banana, strawberry, dark chocolate, pandan and red velvet batter.
Toppings
Choose 2 from banana slices, cream cheese, Oreo chunks,peanut butter, peach slices, cheddar cheese, fruity pebbles,kit-kat,strawberries,nutella, M&M,chocolate sprinkles, maple syrup, mini marshmallows and rainbow sprinkles.
Add-Ons
Ice cream($2/ scoop) in vanilla,chocolate,mint chips, Thai coconut cream, chocolate chip and strawberry flavour.
Premium ice cream add-ons($2.80/scoop) rocky road chocolate, cotton candy and bubblegum, tiramisu and caramel almond nut.
FYI, Ofur Paw Cafe is converted from Eight Thirty Three (a DIY pancake café) into this current dog café and still serves awesome DIY Pan cakes on its menu.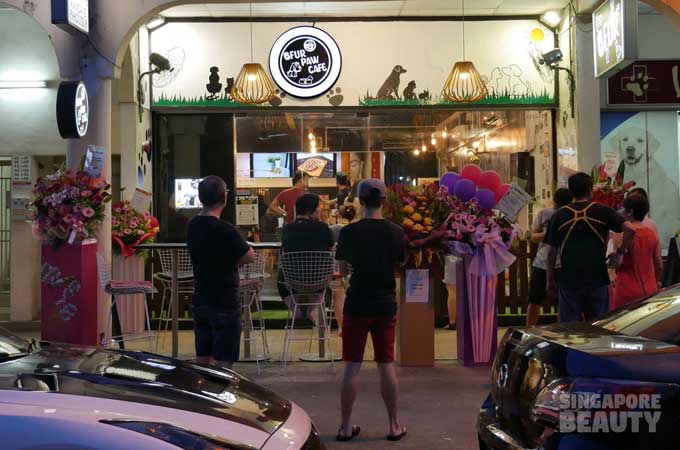 Do make a reservation before heading down as they can get crowded during their peak hours. This is a pawsome place to chill with your fur kids, family and friends.
They have parallel parking lots available near the café or at the nearby open air car park.
Location
Cafe closed permanently.
21 Lorong Kilat, Sun Court, #01-03, Singapore 598123
Reservation
64661811/ 91811825
Opening hours
Mon – Thurs/ Sun : 10am – 10pm
Fri-Sat: 10am – 12am
We paid for our own meal.
*Every week, they host different guest dogs from big to small. It is best to make a reservation and ask what dogs are available on that day!