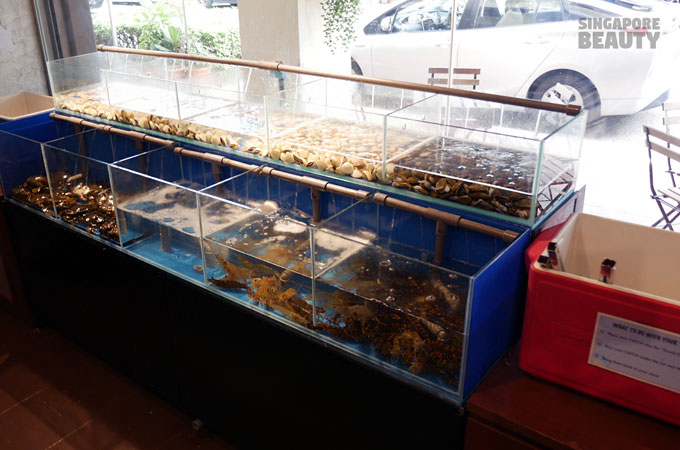 [Restaurant no longer exist] New Thai Tanic BBQ has added a two tier live seafood tank housing a variety of seasonal live catch from the ocean. Live tiger prawns, white prawn, white angel venus clams , lettered venus clams, mud crabs and many others Singaporean's favourite live seafood.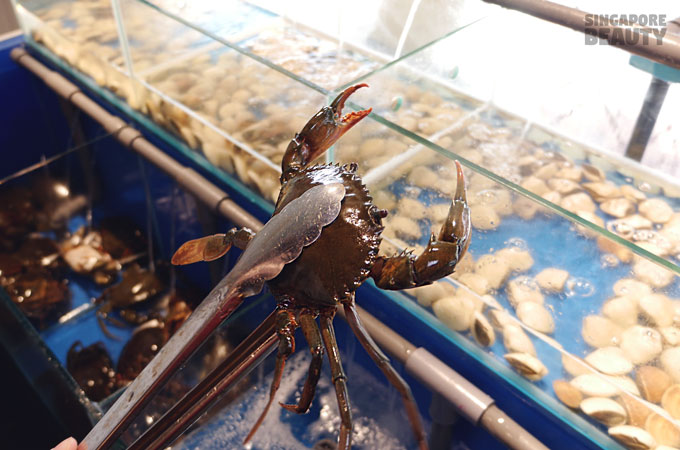 Do exercise caution while catching these crabs as they are high in agility and are 'fighter' crabs.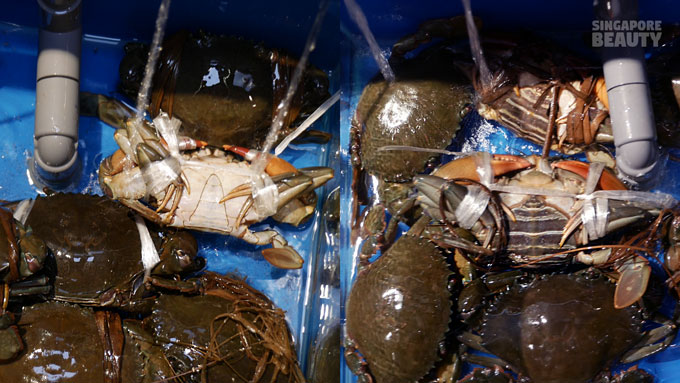 Male and female mud crabs are housed in 2 different tanks. Those who enjoy a meatier claws will go for the male crabs, while those who enjoy roe will go for the female crabs.* Those in the left picture are male crabs; right picture are females.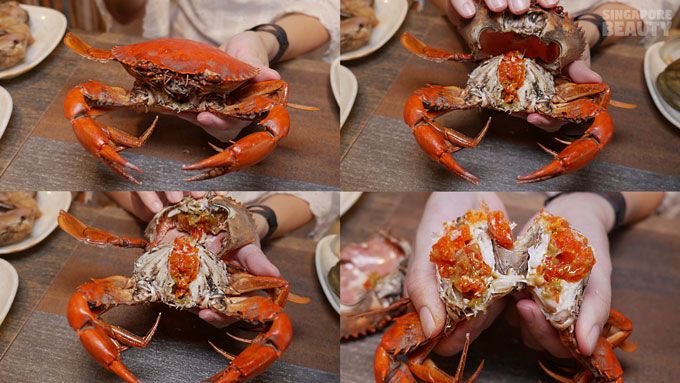 However female roe crabs are seasonal, we managed to get a few of these roe crabs during our visit there, our guess is that either it is the season for roe crabs or we are just plain lucky.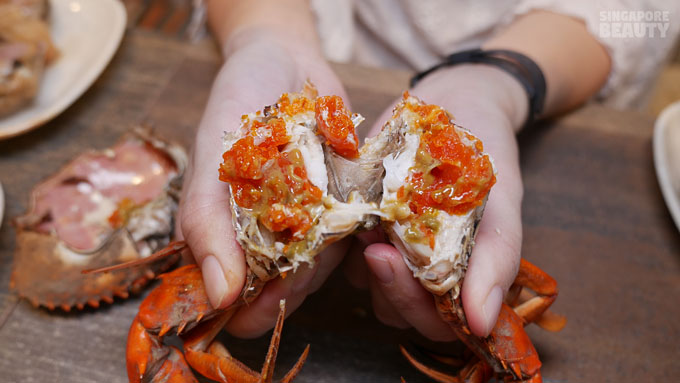 These roe are creamy and custardy like salted egg yolks with a briny aftertaste. If you prefer a more textured roe, do barbeque them for a longer time. Either way, these are delicious.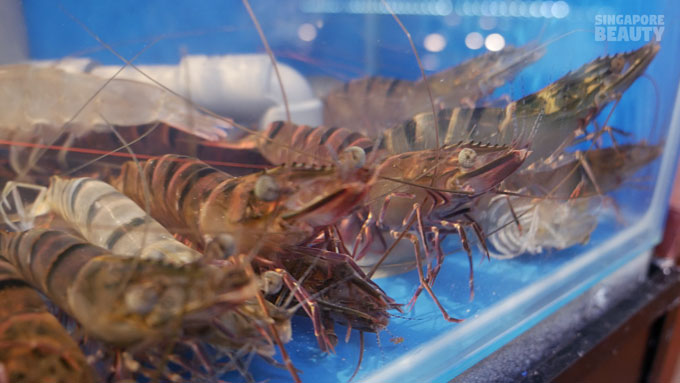 Catch these live tiger prawns and iced them in the bins to knock them out before bring back to the stove.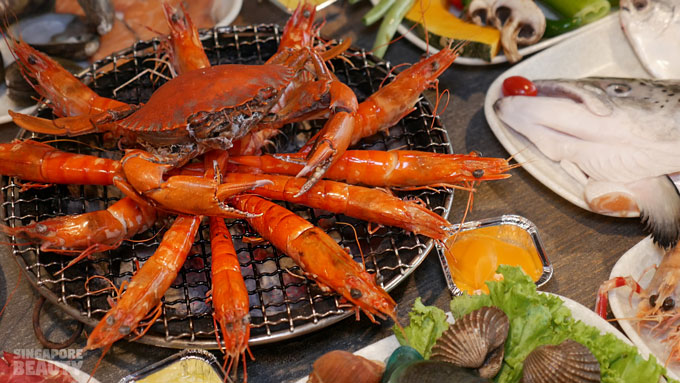 These prawns are crunchy and sweet to the bite and best washed down with their in-house beers.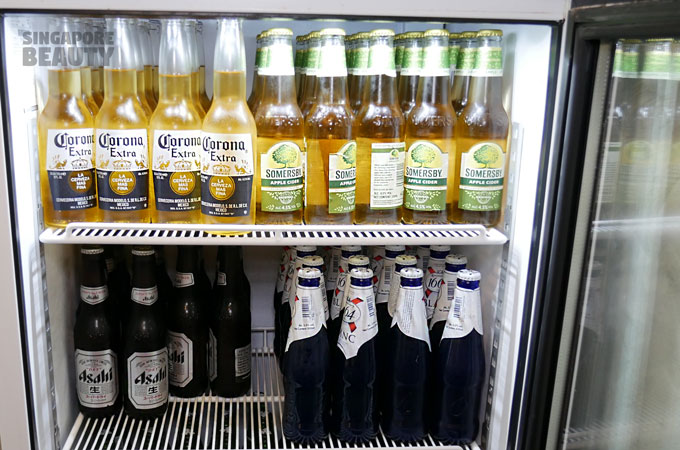 These beers are the best add-ons to complete the seafood feast. They are having a 1-for-1 deal for some of these beers.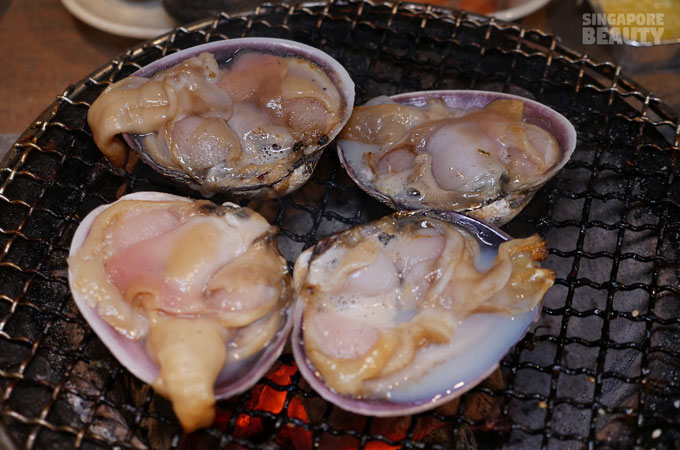 The other new comers to New Thai Tanic BBQ are these palm size hard clams. These are best barbequed in their own briny juice.
Top these with cheddar cheese, mozzarella, chilli flakes, garlic chilli and lime to enhance the experience of eating these mouthfuls of succulent clams.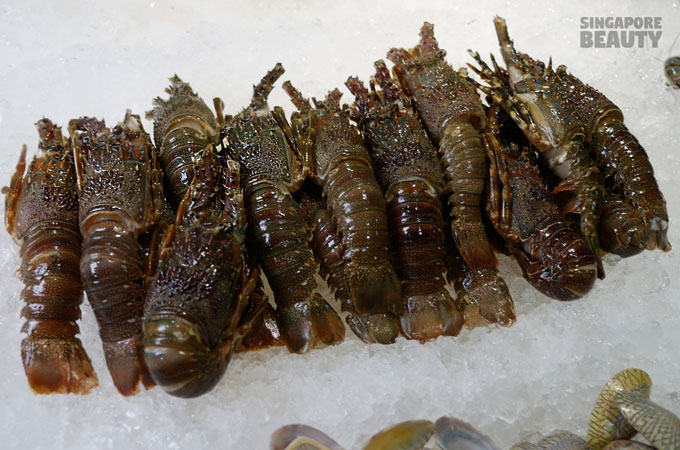 Did anyone ask for baby lobster? Good news, these seasonal baby lobster are back again for a limited time only. Free flow crunchy and sweet lobster bites.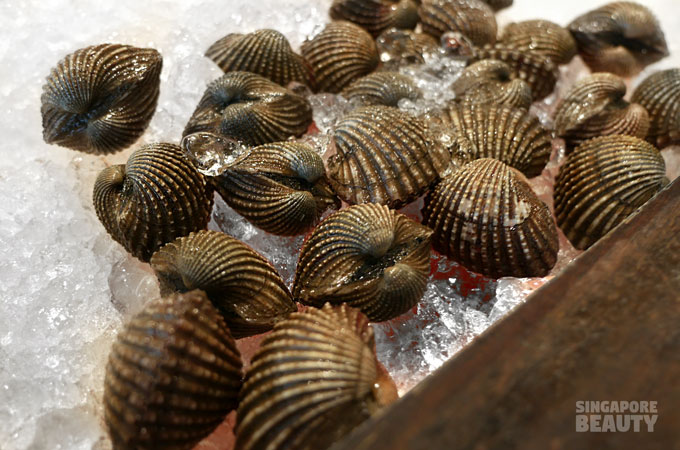 These are not your typical char kuey tiao blood clams, these are extra large blood clams.
At New Thai Tanic BBQ, you can also choose to steam your seafood at the DIY station. Steaming the seafood is way faster and makes it a breeze to enjoy those live seafood without having to watch the fire.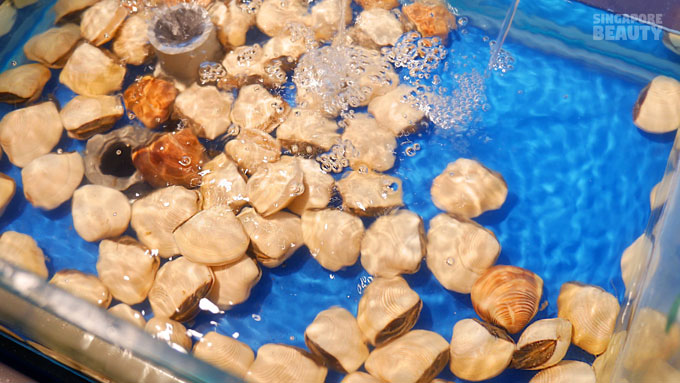 Live white angel venus clams, flower crabs and prawns taste best when they are steamed.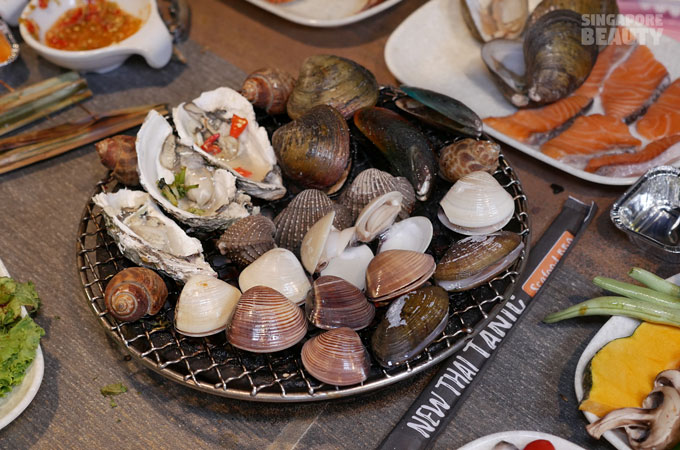 The white angel venus clams are ready to be enjoyed once they pop open, fat juicy sand-free clams sitting in shells of briny juice. You get to enjoy the clams two ways here, either barbeque or steamed.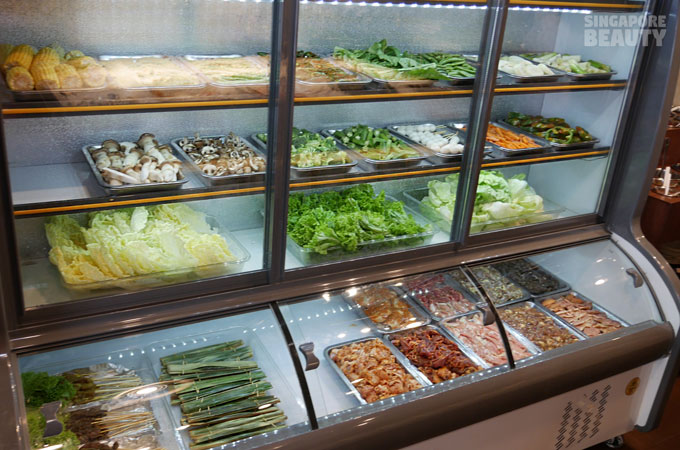 If you are a meat and greens lover as well, the variety of meat here should get you going.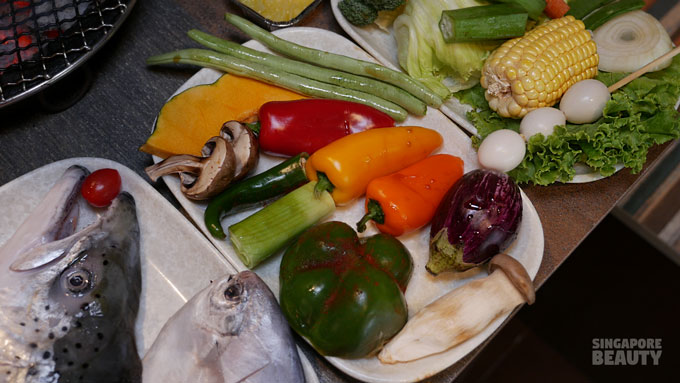 Be wowed by the rainbow of greens and the variety that is available. Capsicum, egg plant, pumpkin, beanstalks, lettuce, corns, onions, okra and many more.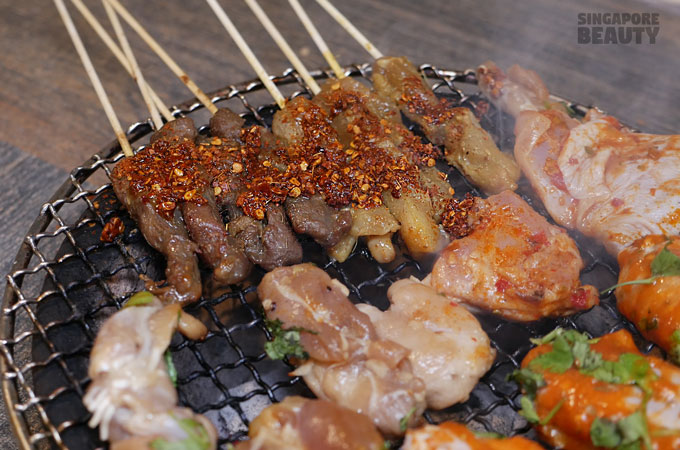 Get creative with their satay and make your own meat kebabs using those greens and the chunks of marinated meats.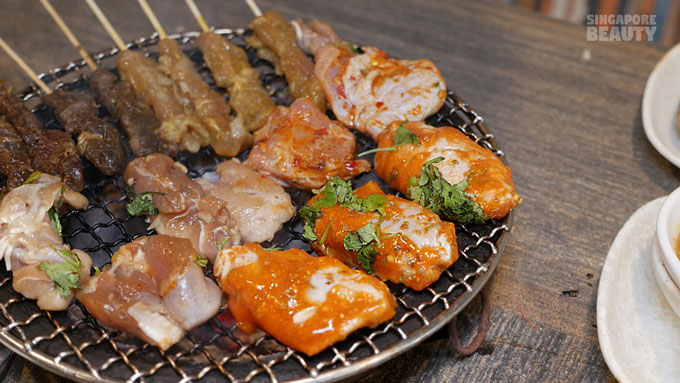 Or if you prefer larger chunks of meat, use the marinated meat.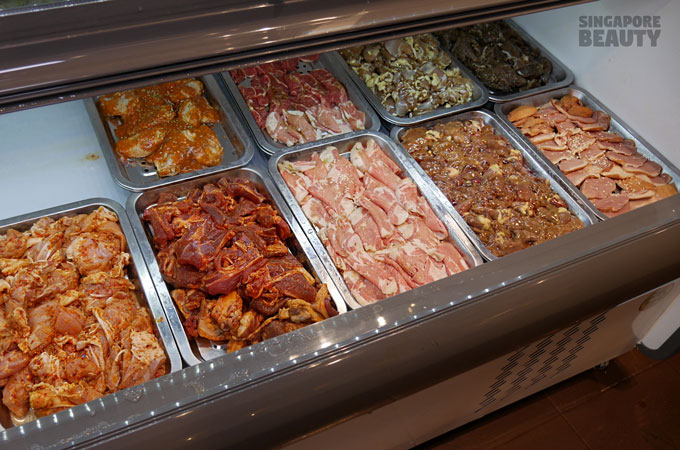 They have a total of 9 types of marinated meat.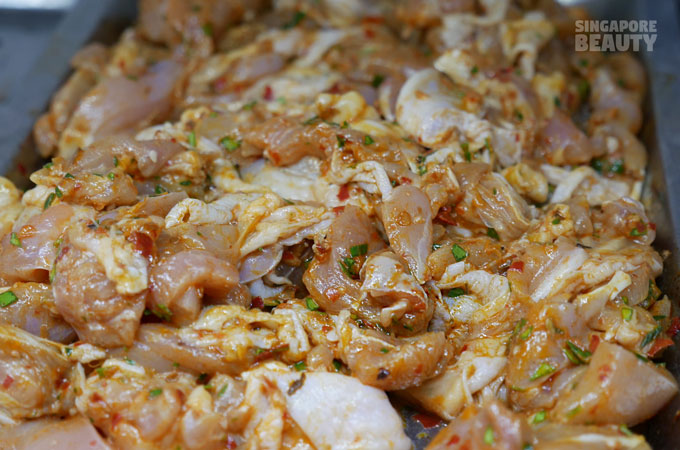 Marinated Tom yum chicken and green curry chicken are the Chef's recommendation.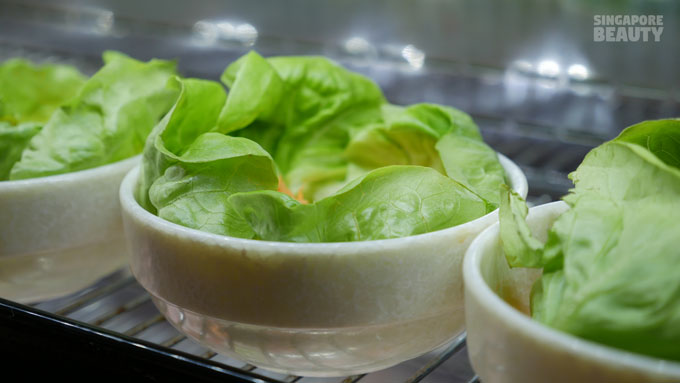 Get these ready made garden greens to go with your meat too. How about eating them the Korean way, veggie meat wraps? Do add some of the wholesome tangy Thai chilli sauce that seems to go well with anything.
Think you are done with the feast?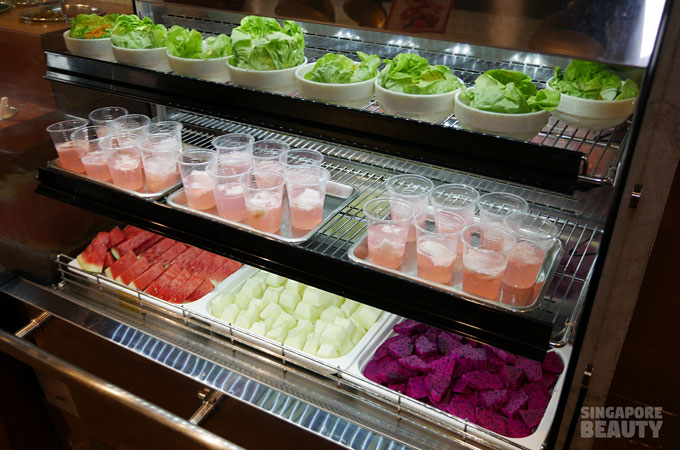 Do not forget the dessert and salad bar. Freshen up with the coconut jelly with real coconut flesh, ice cream or waffles after the heavy feasting. Free flow drinks too!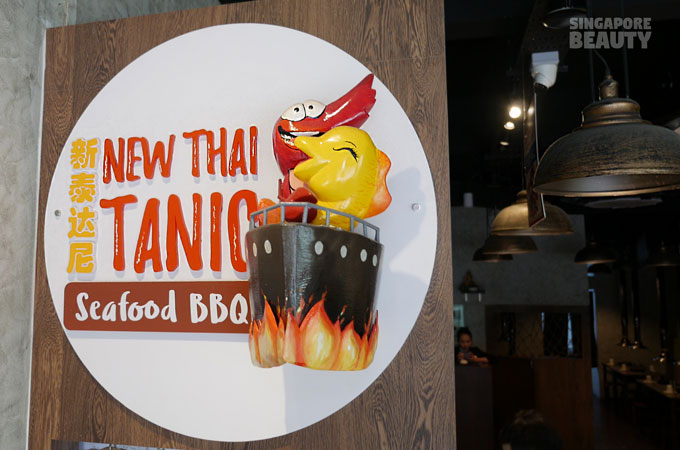 The ship has docked with its ocean catch of over 25 types of seafood.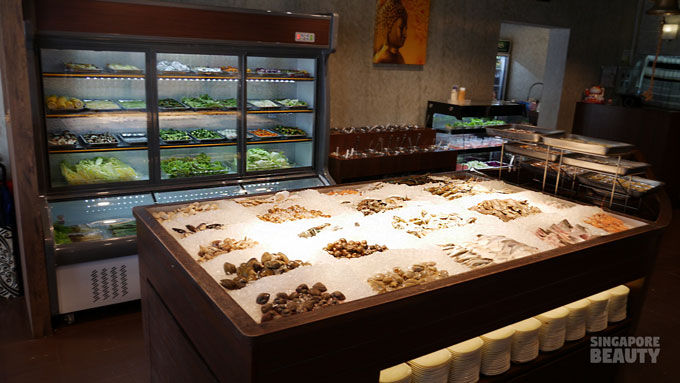 Salmon, stingray, threadfin, squid, soft shell crab, shishamo, pomfret, oyster, slipper lobsters, scampi, Norway lobsters, tiger prawns, Thai river prawns, half shell scallop, gong gong, honey clams, blood clams and many more.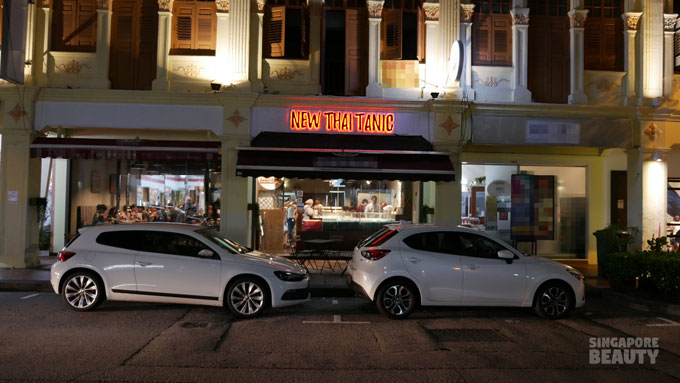 Craving for seafood and meat now? Walk-in today.
JULY Promotion:
New Thai Tanic (BBQ outlet)
1 for 1 beer promotion till 31st July 2018 whilst stocks last!
(Available: Asahi Super Dry, Asahi Super Dry Black, Carlsberg, Corona Extra, 1664 blanc & Somersby cider whilst stocks last!)
Mon-Thur (exclude PH)
30% off
Fri-Sun
10% off
Include premium seafood such as baby lobster & mantis prawn.
Address:
[Restaurant no longer exist]
Operating hours:
Opens Daily 3.30pm till 11.30 pm
Reservation:
Walk-in only
Brought to you by New Thai Tanic