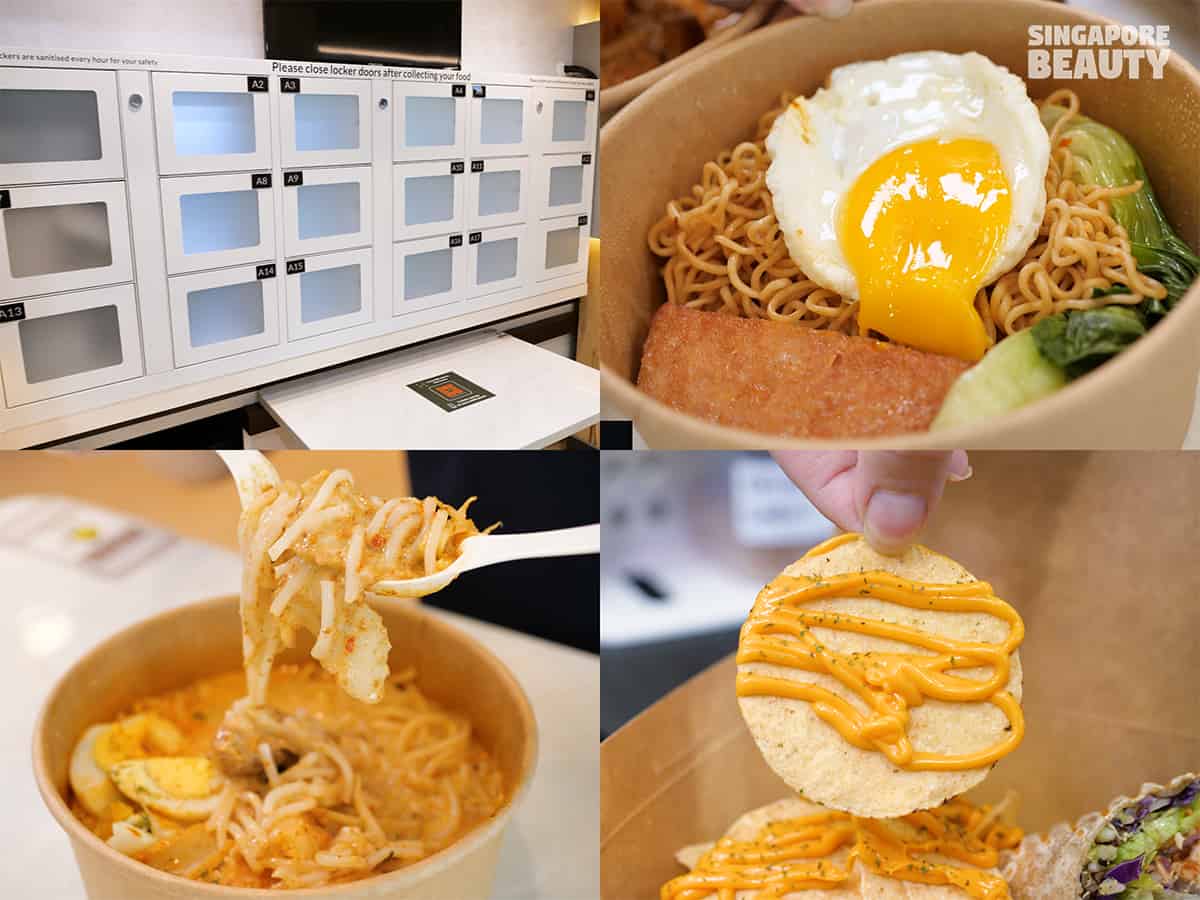 This is Singapore's food locker with meals starting from $4.90 nett serving more than 50 types of Singaporean's favourite food and brews. Get extra 20 % off for SGH staff. Housemen's Canteen is now open to public. Add this to your what to eat list for breakfast, lunch, tea time and dinner near Outram & Tiong Bahru.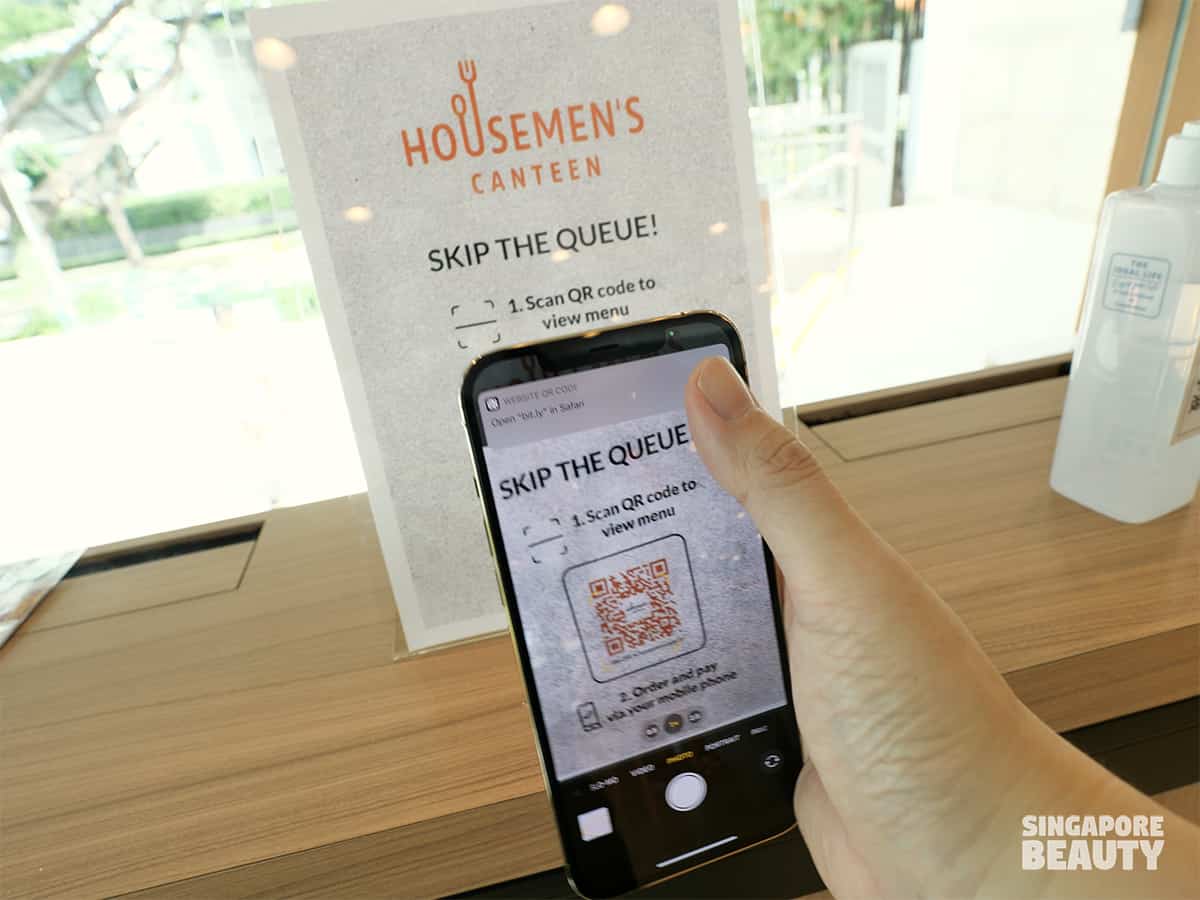 Housemen's Canteen uses technology to maintain a hygienic and efficient food system. This is how it works, scan the QR code to the Housemen's canteen menu, with the click of a finger, you can place order, pay and collect the food at your own convenience from their food locker system. Scan the QR code and password assigned to you, the food locker will pop to unlock your ready to eat food boxes within.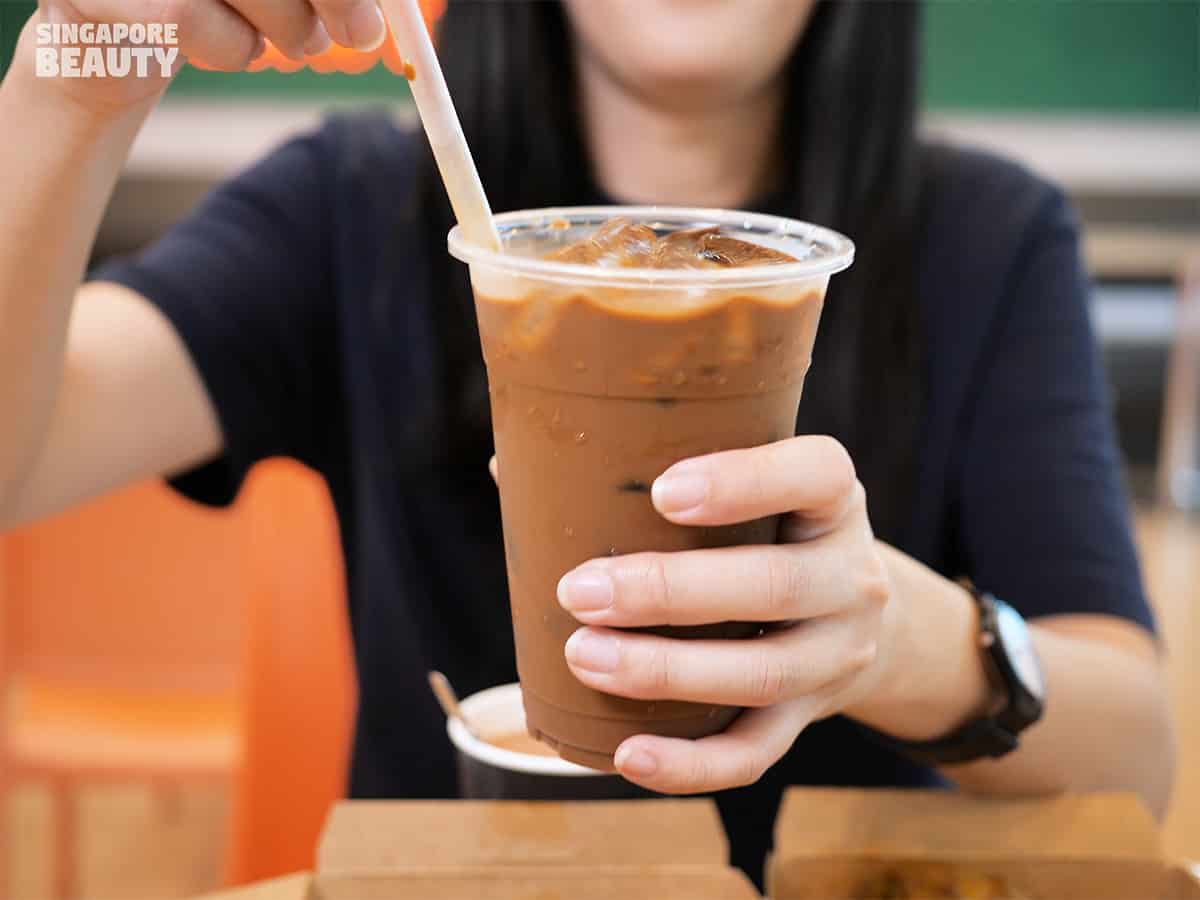 There are more than 50 types of freshly baked, grilled and prepared cuisines at the Housemen's Canteen. Housemen's Canteen is not halal certified but they have a no pork no lard policy. They are also famous for their daily brews such as milk tea, iced coffee and hot kopi starting from $1nett.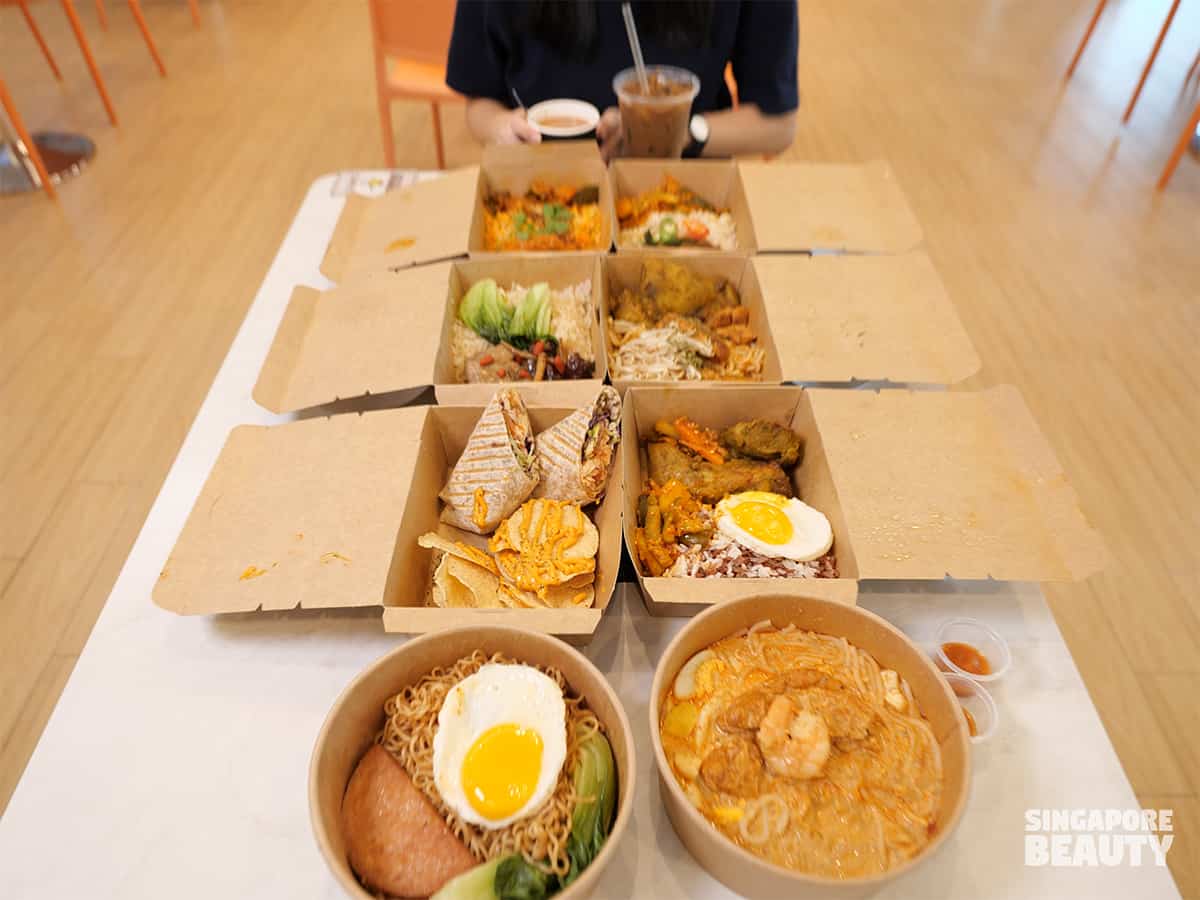 Popular for their Housemen's Canteen Local delights under their house specialities such as the signature laksa, laksa goreng with chicken chop, ayam bakar chicken rice, herbal chicken and more.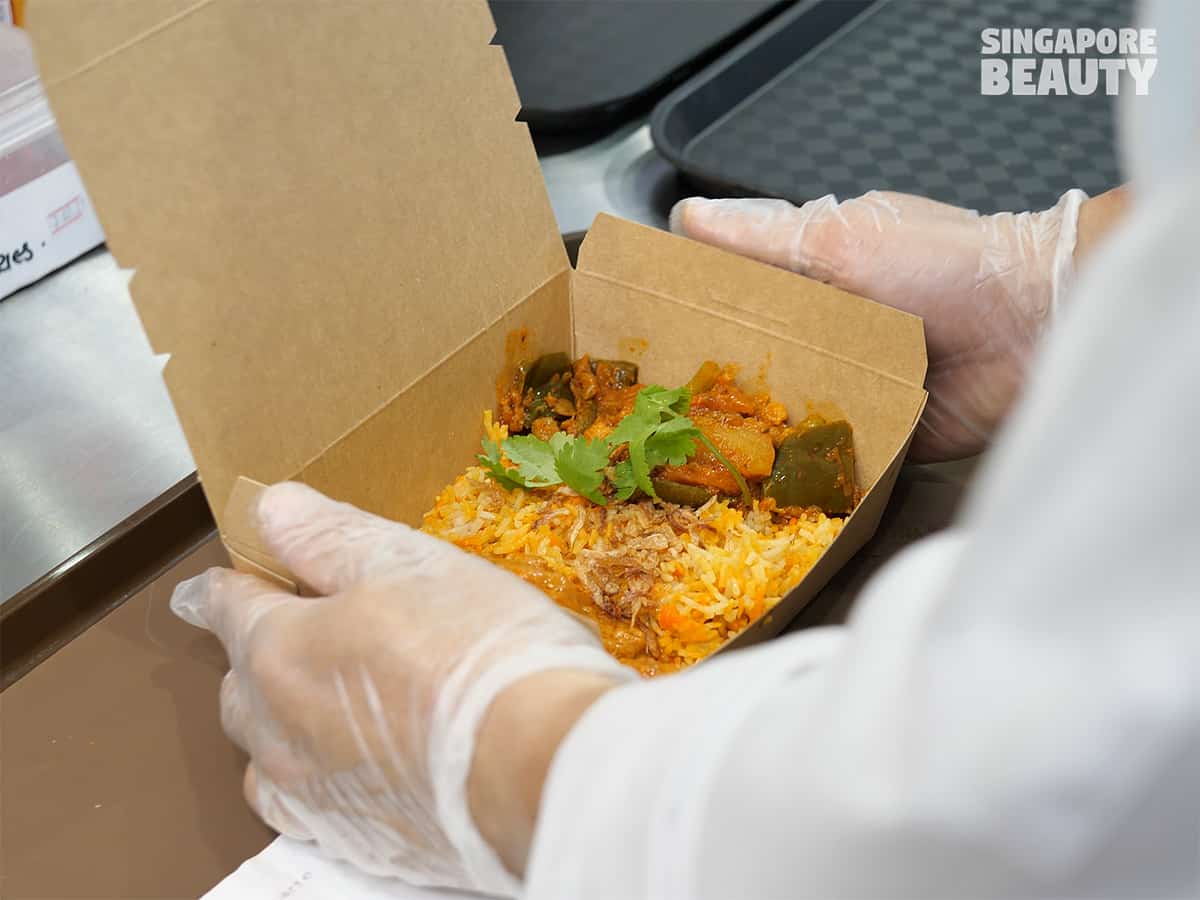 They also have other international selects such as Spiced Indian cuisines that you can customised with the type of carbs, greens and proteins from $1.90 nett. This is great for those who are on a vegan diet as you can opt for their greens only dishes.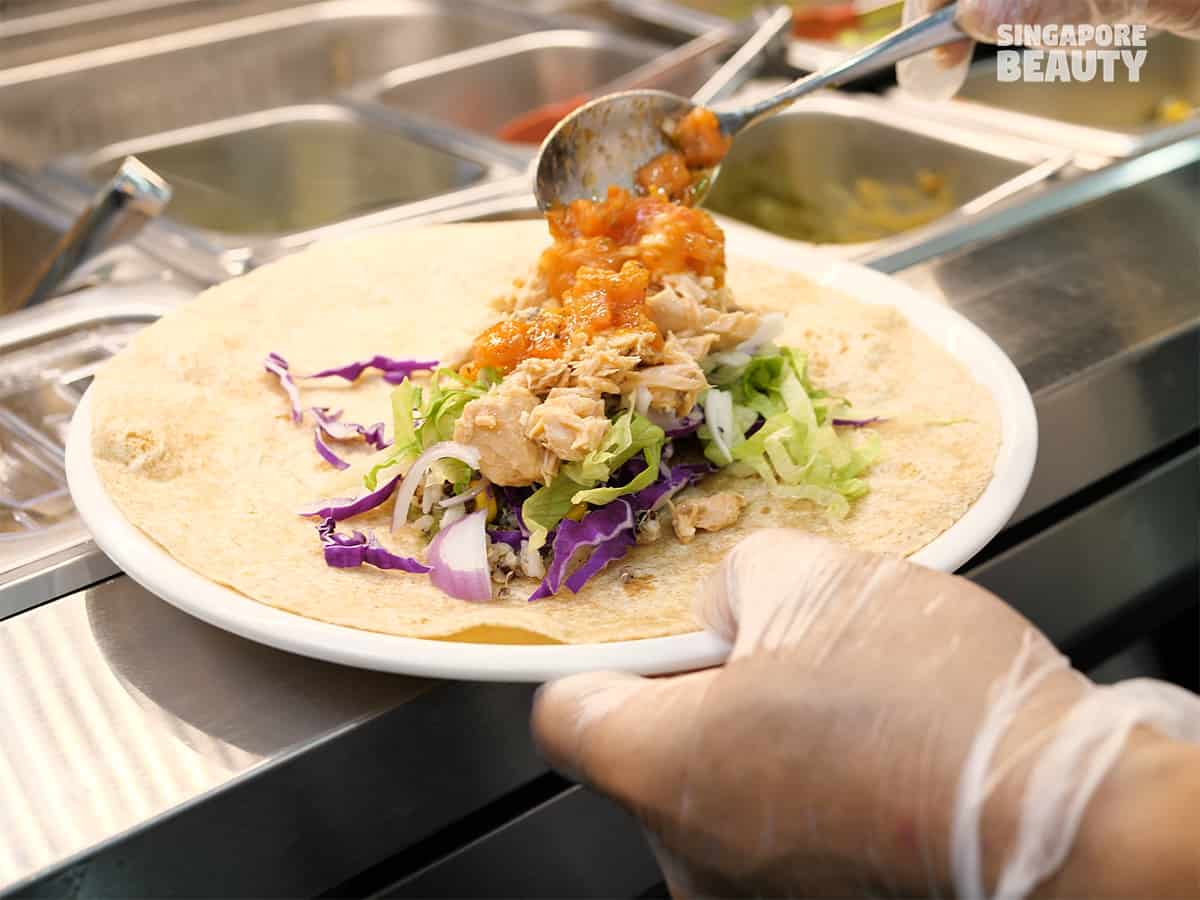 Housemen's Canteen also has a newly added item to their menu with classic burritos wraps, bowls and house salad too. For this wrap and bowl, you can select your choice of mains such as grilled Cajun chicken, sous vide chicken breast, pulled beef, miso salmon flakes or go for their vegan options.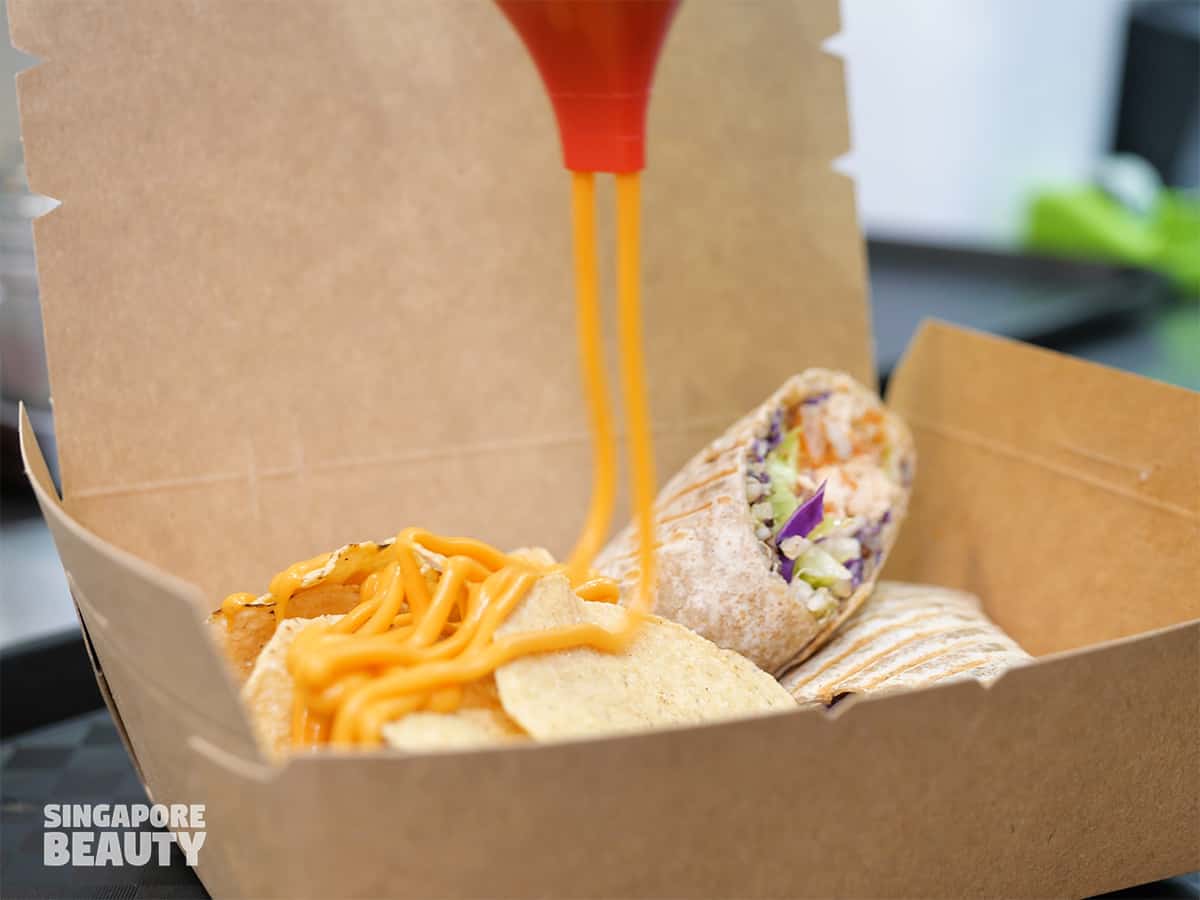 Each burrito wrap comes with selected greens of the day such as red cabbage, lettuce, tomato puree, corns and more. Customised with your choice of dressings such as goma or thousand island.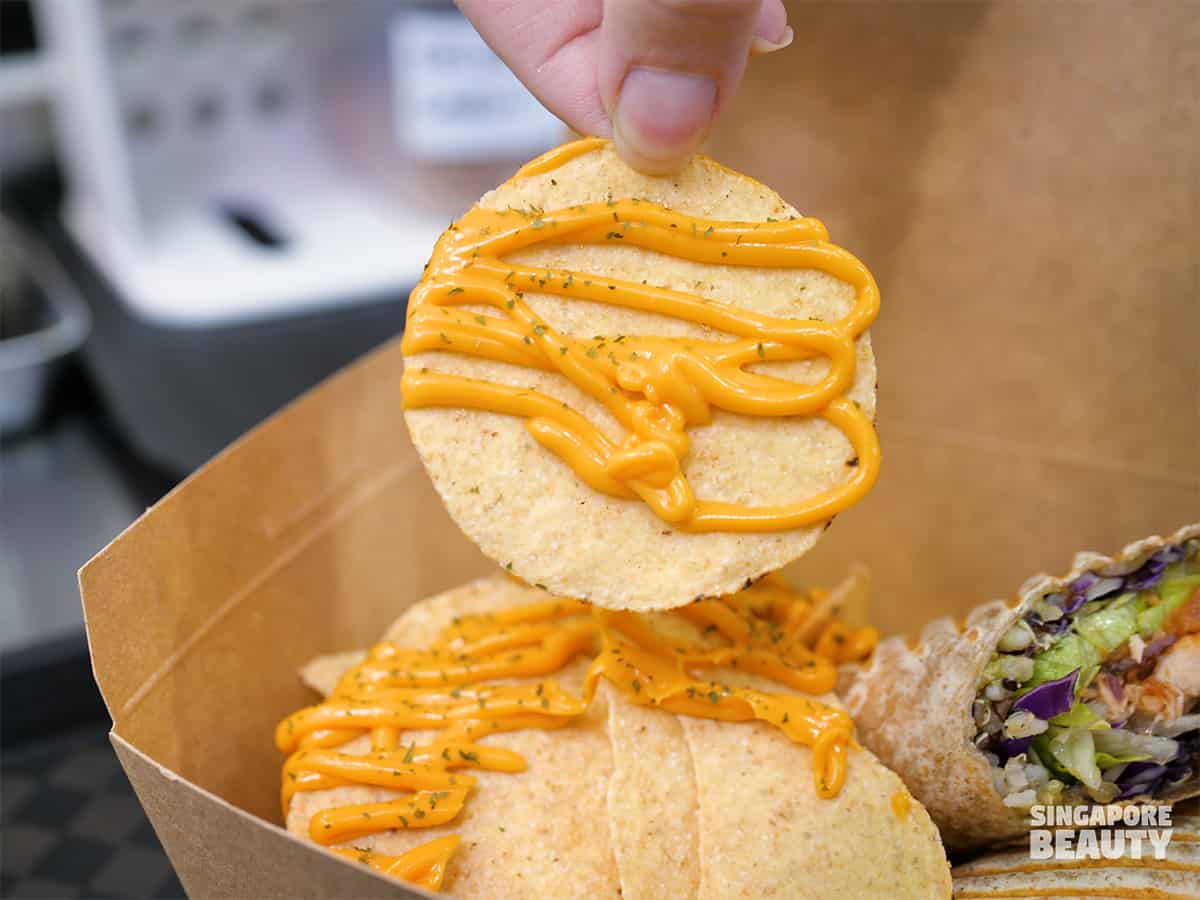 The burrito wrap also come with a handful of crunchy tortilla chips and melty Nacho cheese.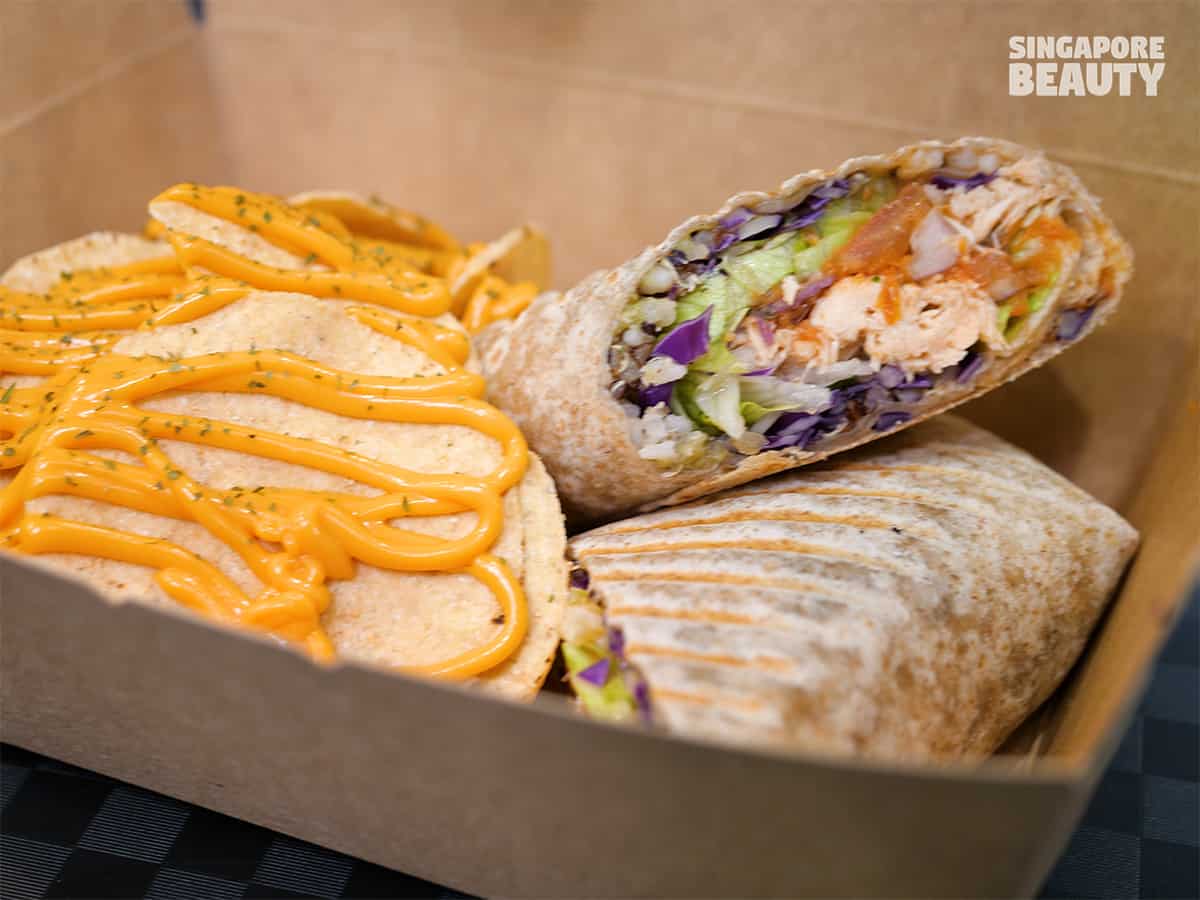 Get these burrito wraps if you need to be on the go during lunch. Convenient and fuss free to have a quick and healthy bite.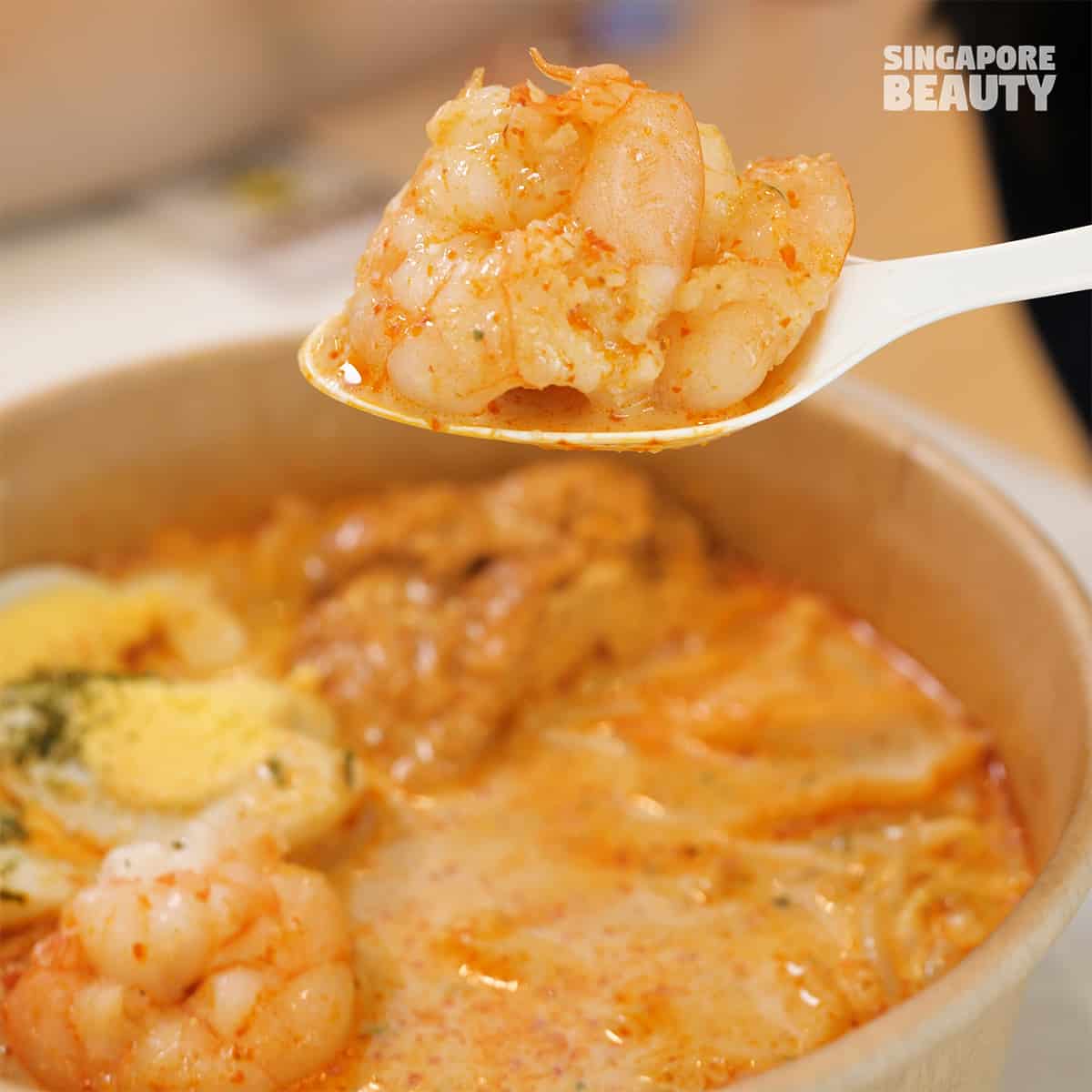 Let's check out the must try Signature laksa with sambal chilli and crunchy shrimps.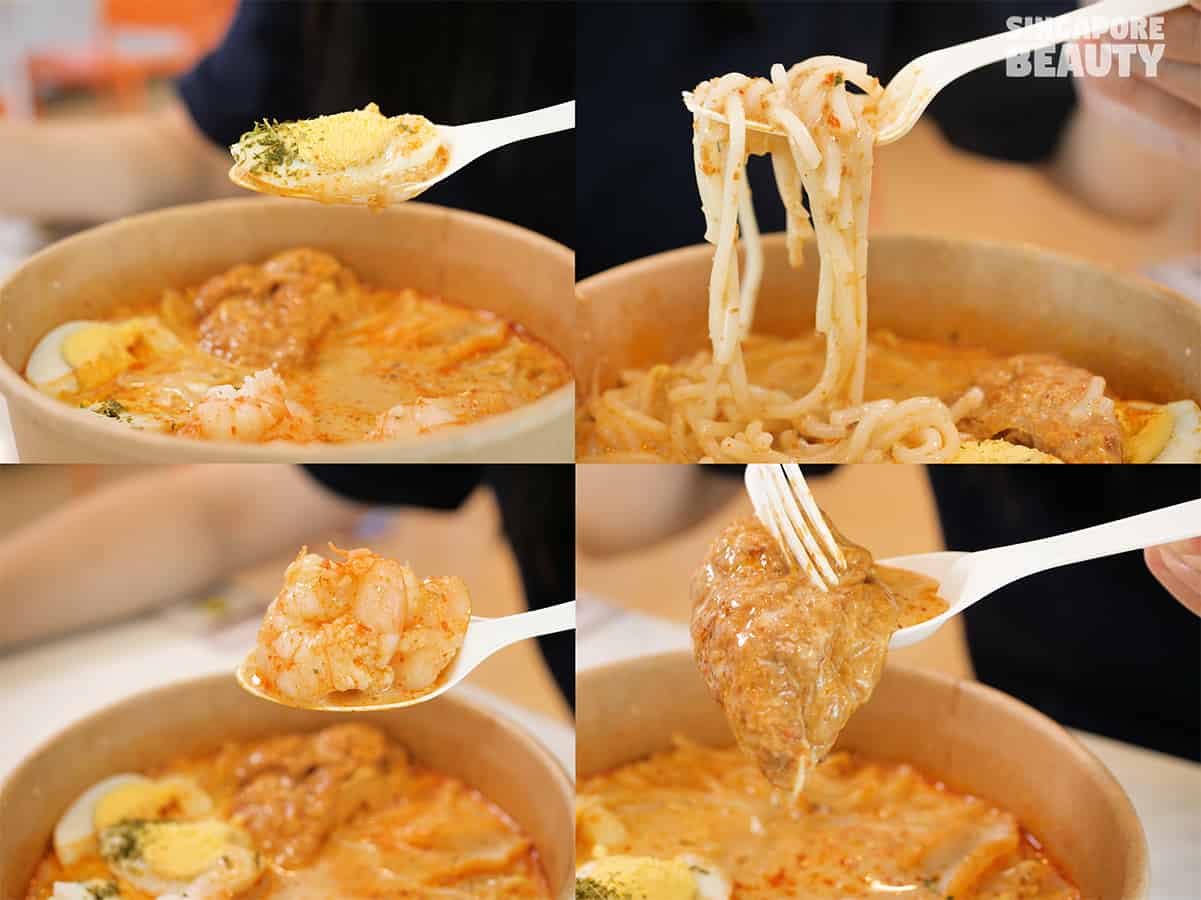 This is a rich bowl of laksa with slurp worthy rice bee hoon in thick lemak gravy. The bowl is topped with ingredients such as sweet poached shrimps, hardboiled egg with laksa leaves, soft tau pok, fish cake and more. Get this at $7.90 nett.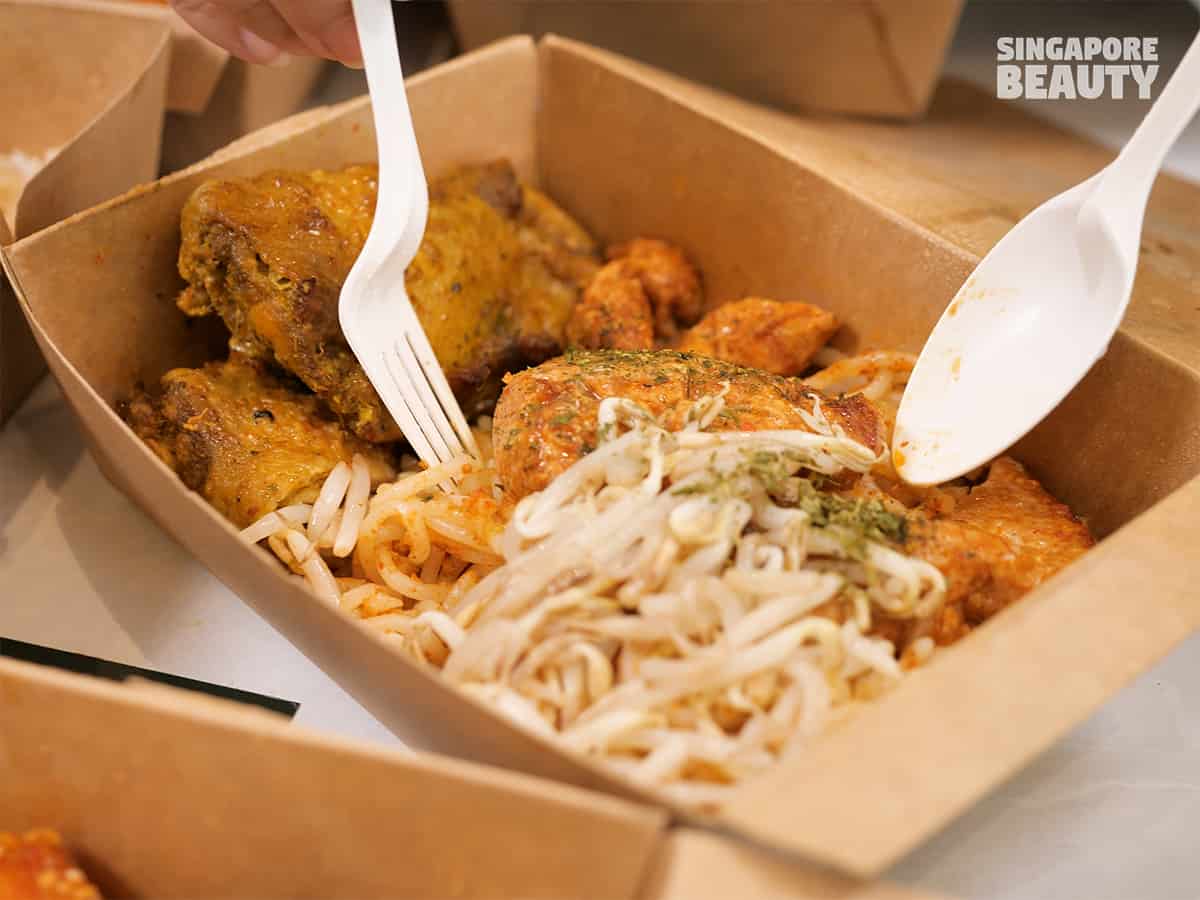 You can also try their laksa Goreng with chicken chop which is also one of Housemen's canteen recommended dish.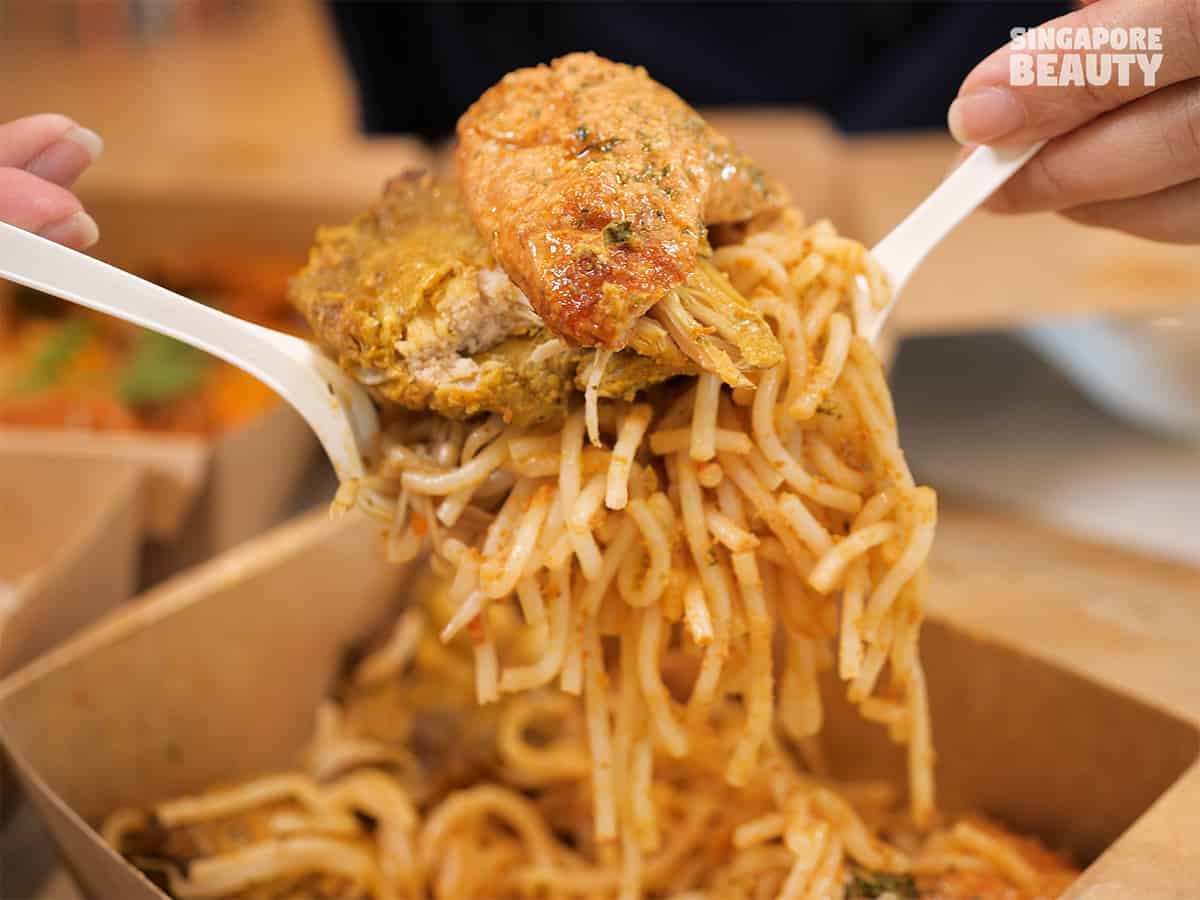 It is the dry stir fried version of the signature laksa. Great alternative to try if you are scare of getting your light coloured top stained. This Laksa Goreng comes with a grilled marinated chicken chop which is of quite a good size.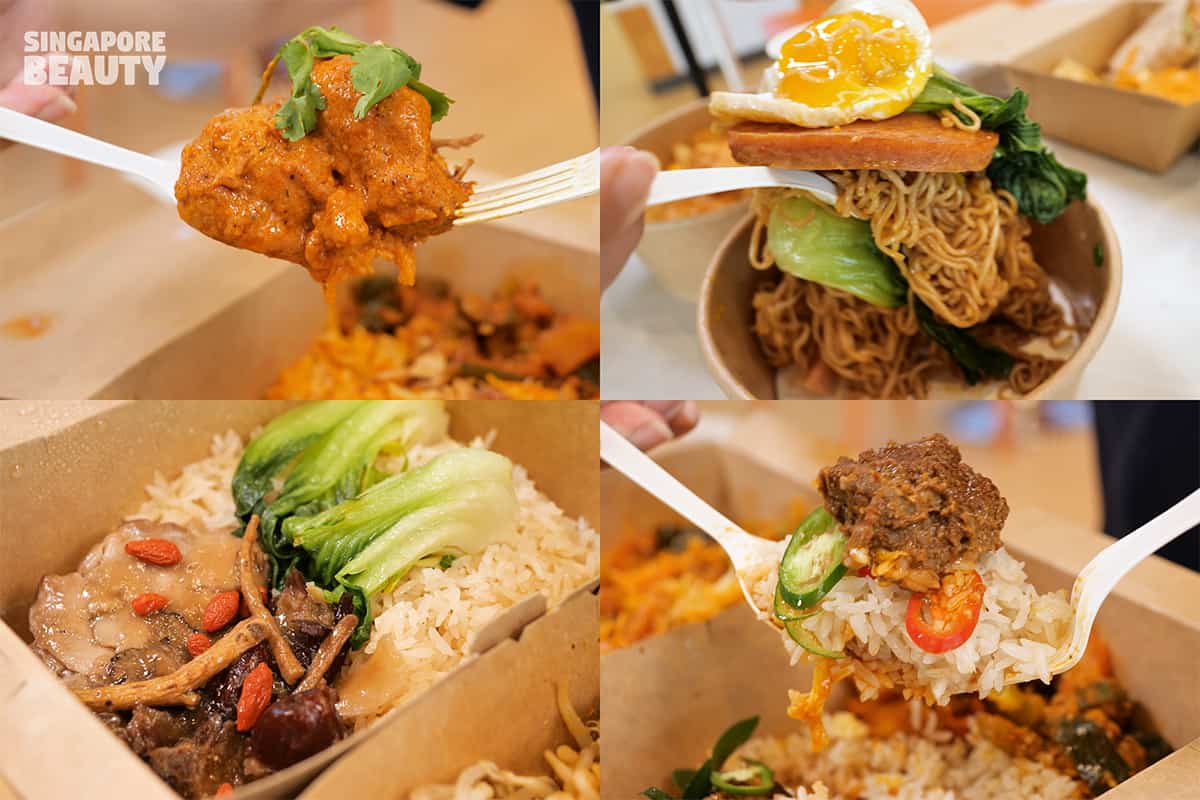 The other dishes that are popular with the regulars of Housemen's canteen are Herbal chicken rice, butter chicken biryani,yakisoba and beef rending with egg fried rice.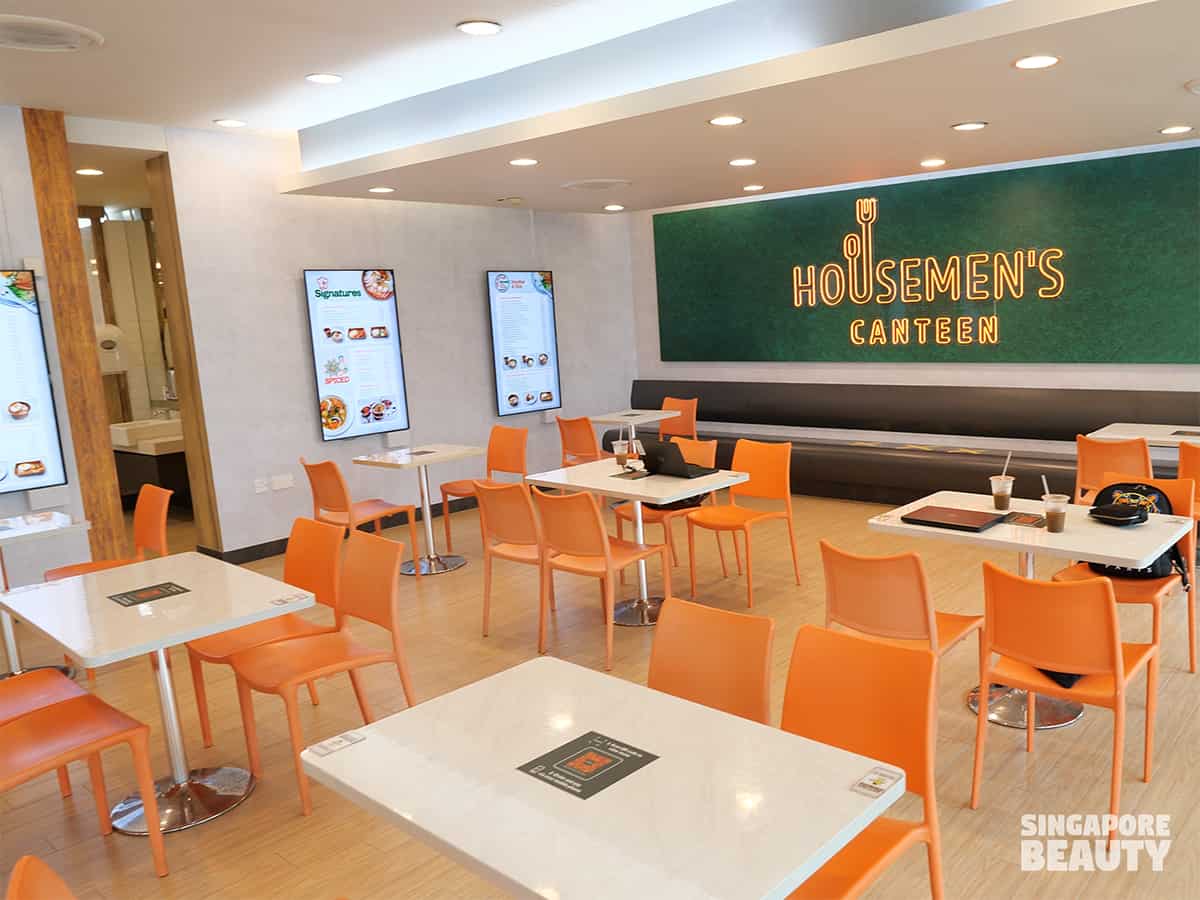 Head over to Housemen's Canteen to try their new menu and revamped interior with ample dine in space.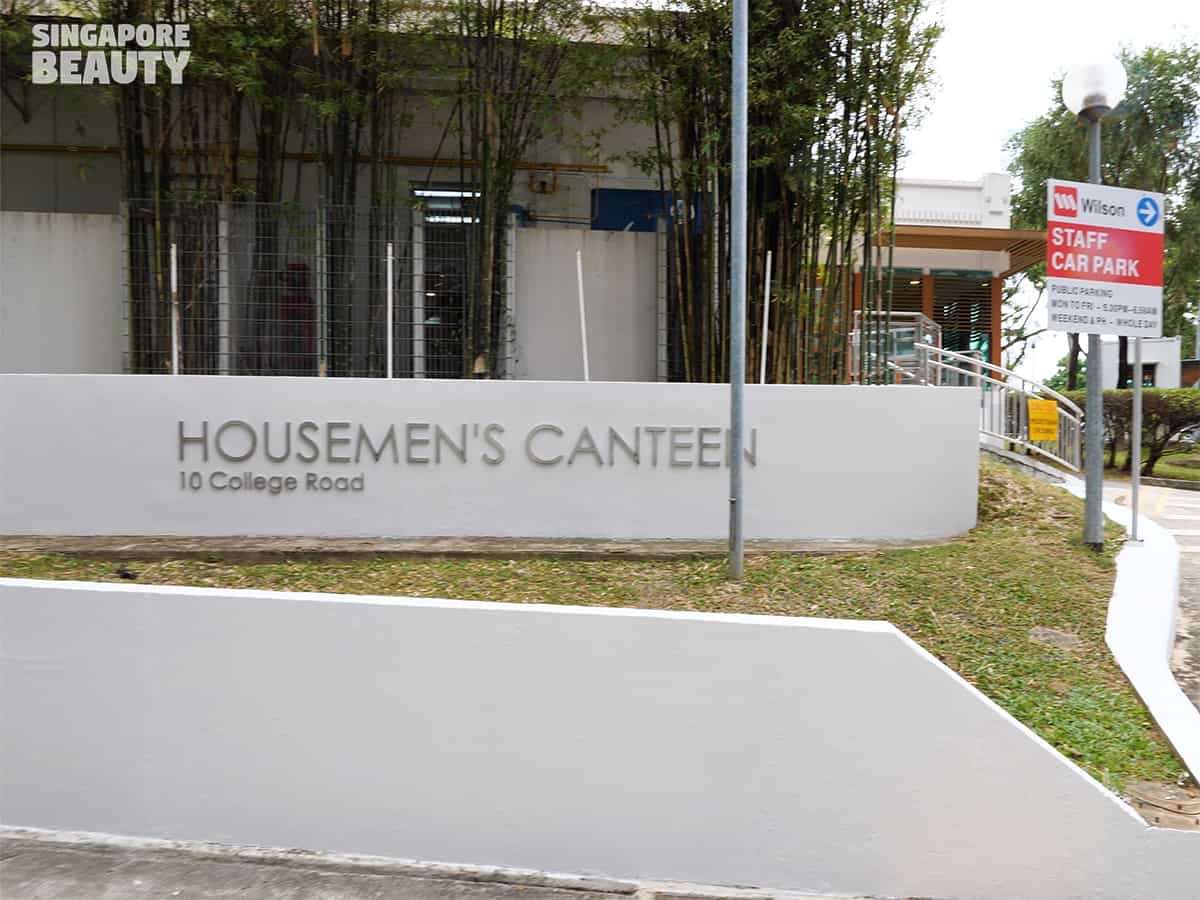 Housemen's canteen is located next to a open air car park which is open to public after 5.30pm daily except Sunday. See you there!
Housemen's canteen Location:
10 College road, Singapore 169851
(Opposite Academia @SGH)
Get extra 20 % off for SGH staff.
Opening Hours:
7.30am to 8pm Monday to Saturday
Closed on Sunday
Brought to you by Housemen's Canteen