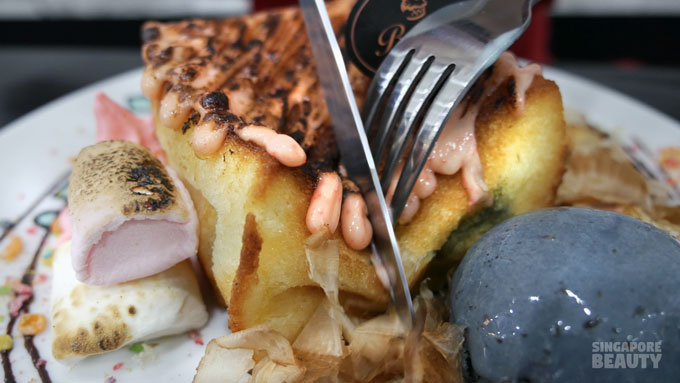 Cafe permanently closed. Bojio Café is a popular hipster joint serving a good range of homemade Lava, Shibuya Toasts, ice-cream, waffles, cheese-topped drinks, tea and brewed coffee.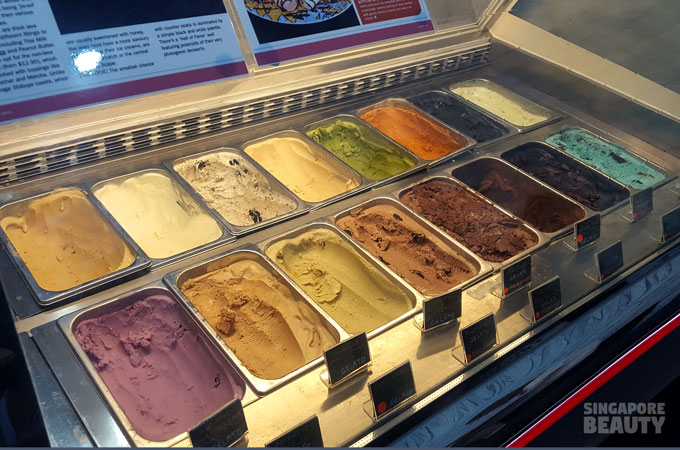 They have some unique ice-cream (Starting from $3.20-$4.20 per scoop) in earl gray, pistachio, sea salt gula Melaka, Japanese purple yam, black charcoal, cookie monster, ferrero rocher and many other flavours.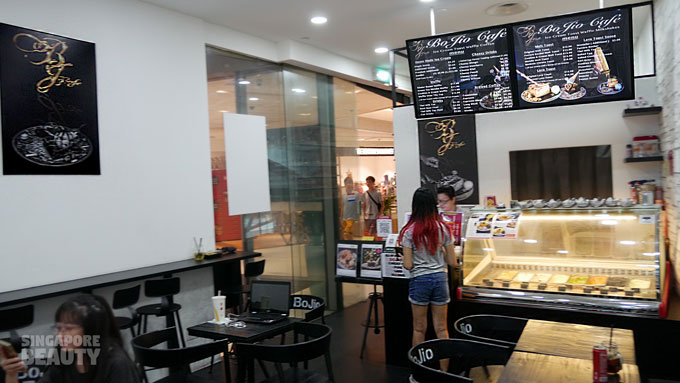 If you are shopping for gifts this Christmas at Westgate Mall, do head over to Bojio Café to rest your tired feet and dig into their popular Raclette Cheese & Mentaiko Lava Toast.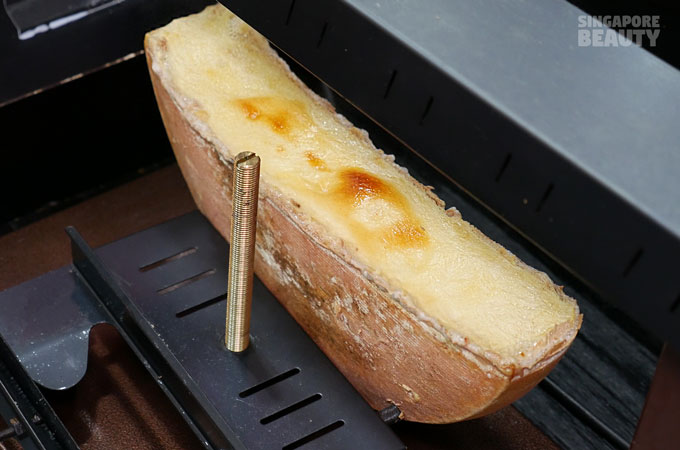 Raclette Cheese Toast ($18.90) is freshly prepared for each order. Half a wheel of cheese is warmed on a heat lamp to melt the cheese to an optimum temperature so that the cheese could be molten enough to be laid atop the toast.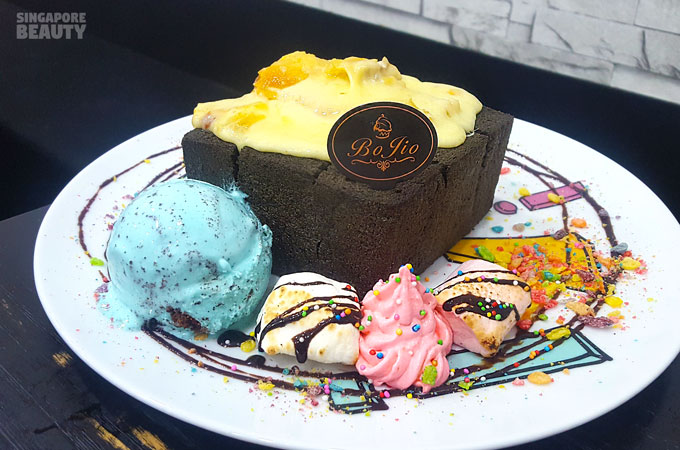 Raclette Cheese Toast is a cube loaf of freshly toasted charcoal bread (+$1 for charcoal toast), served with a scoop of ice cream of your choice and topped with hot melty lava-like raclette cheese atop the bread.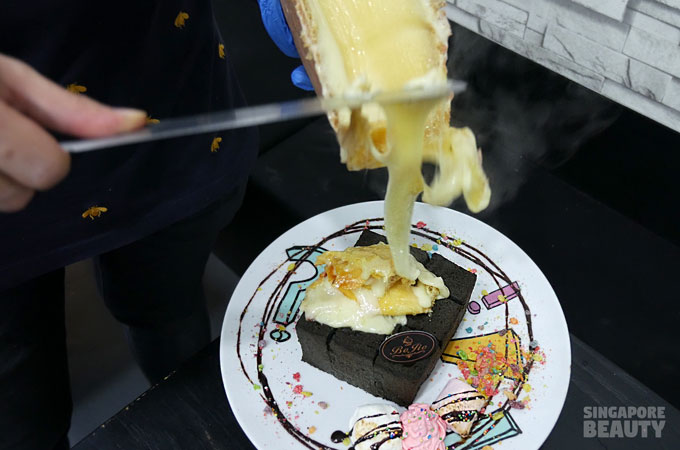 Get ready for that instagram-worthy moment when the lava of raclette cheese is scraped from the wheel of cheese onto the crusty toast.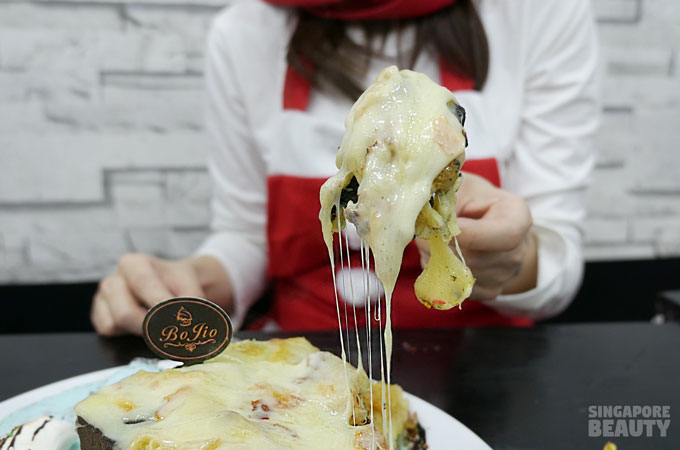 Eat the warm cheese with the cold creamy ice-cream and crusty toast.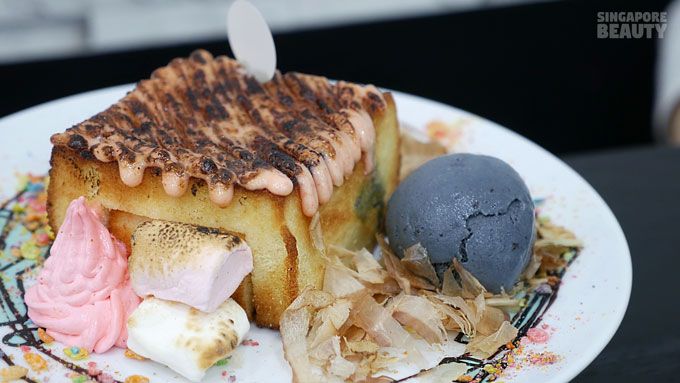 If you are a fan of anything mentaiko, you will love their Mentaiko Lava Toast ($17.90).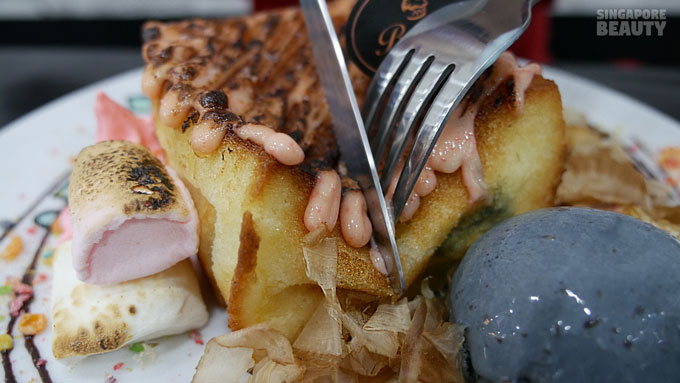 Mentaiko Lava Toast is a cube loaf of freshly toasted bread, served with shavings of dried bonito, a scoop of ice cream of your choice and drizzled with their secret mentaiko atop the bread.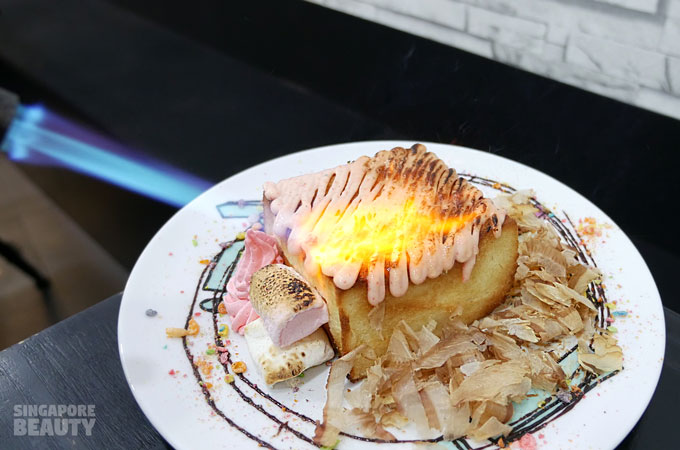 This is again another instagram-worthy moment to capture when the mentaiko are torched on the spot to achieve that browned char top while the mentaiko glisters away.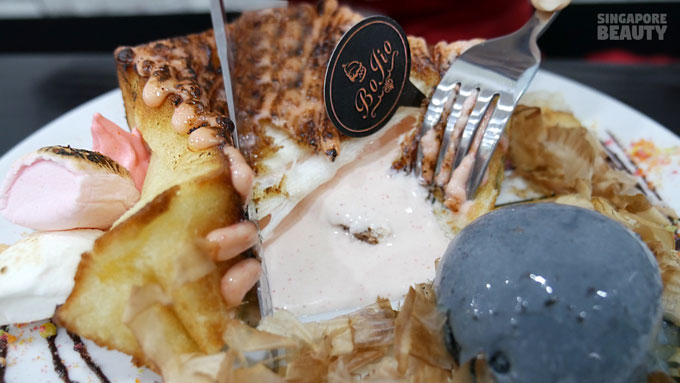 This is a buttery toast with lava fillings. Cut into the toast to reveal a river of warm mentaiko fillings that oozes out. Other lava toasts with fillings such as Thai milk tea, salted egg, Earl Gray are also available.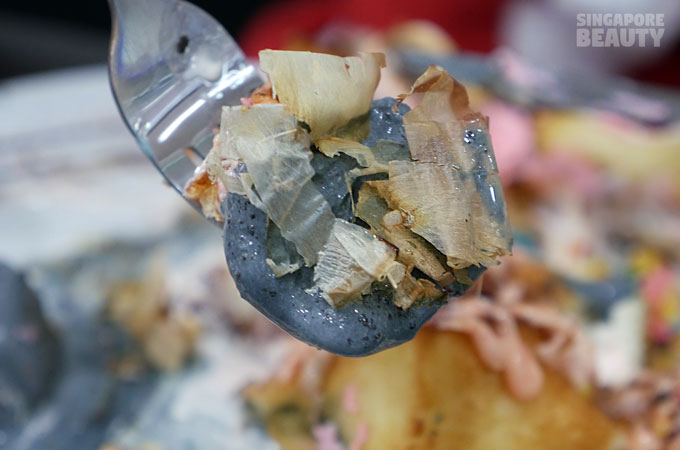 Eat the butter toast with the smoky mentaiko mayonnaise coupled with the umaminess from the bonito and creamy ice cream. You get the best of both worlds, the richness from the sweet ice cream and the savoury mentaiko mayonnaise.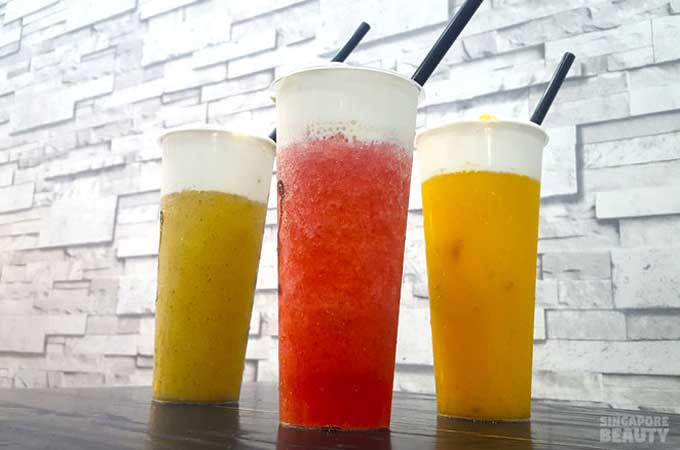 Looking for something refreshing? Try their range of cheesy drinks. These are available in mango, strawberry, kiwi, peach, milk tea and Oreo flavours. Blended with ice and real fruits and topped with a thick layer of pure good old cheese.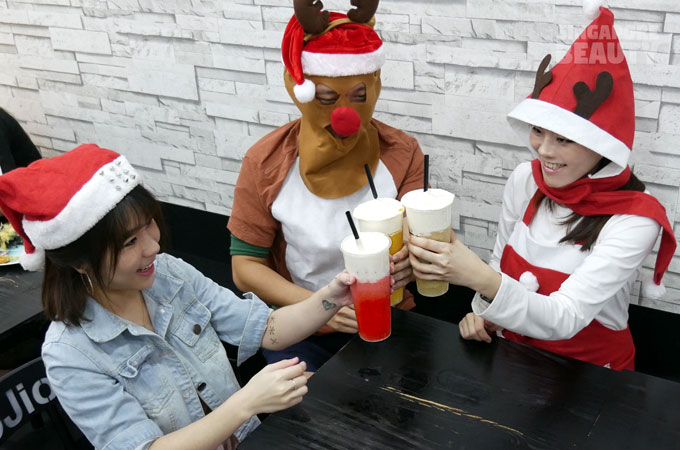 Come early January 2018, they will be launching new topping like durian cheese and salt egg cheese in additional to their current collection of cheese topped drinks. Lets cheers to that!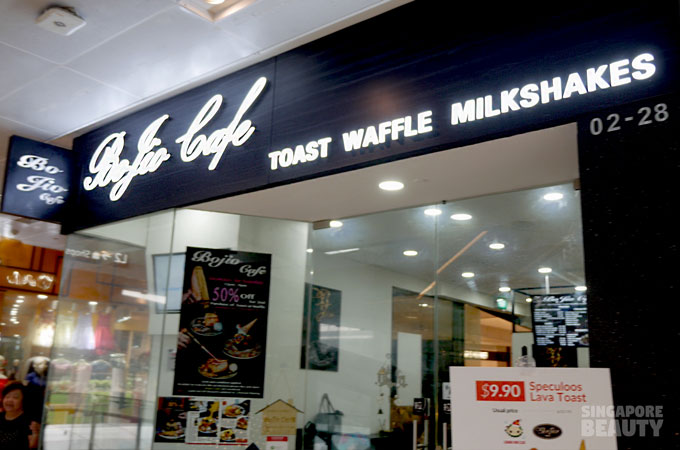 They have some offers going on for Monday to Friday, between 12pm to 6pm, you get 50 % off the 2nd purchase of toast or waffle. If you are students or senior citizen, you get 50 % off the purchase of lava toast. T&C applies. Head down to Bojio café soon!
Bojio Café Address:
Restaurant permanently closed.
Westgate Mall, 3 Gateway Dr, #02-28, Singapore 608532
Opening Hours:
11:30am – 09:30pm (Sunday- Thursday)
11:30am – 10:00pm (Friday- Saturday)
Brought to you by Bojio Cafe.