Ah Ma Style Simple Lemongrass Curry Chicken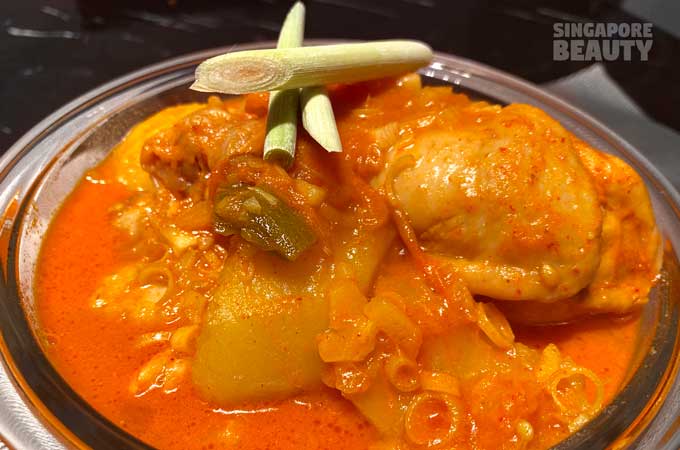 Let's cook some rich, quick and simple chicken curry with Ah Ma's flavour.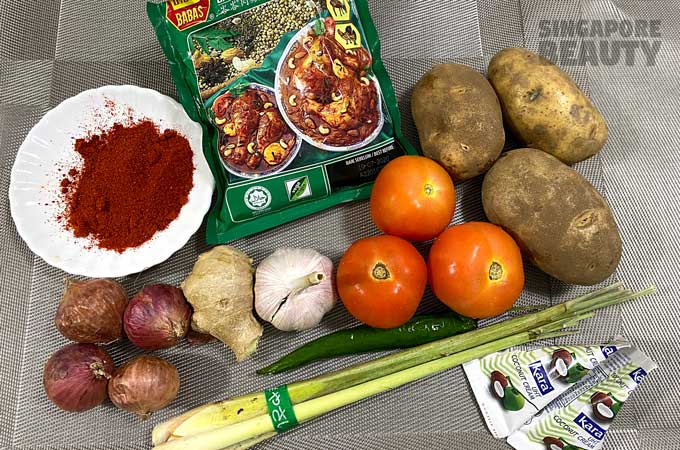 These are the ingredients needed for the curry gravy.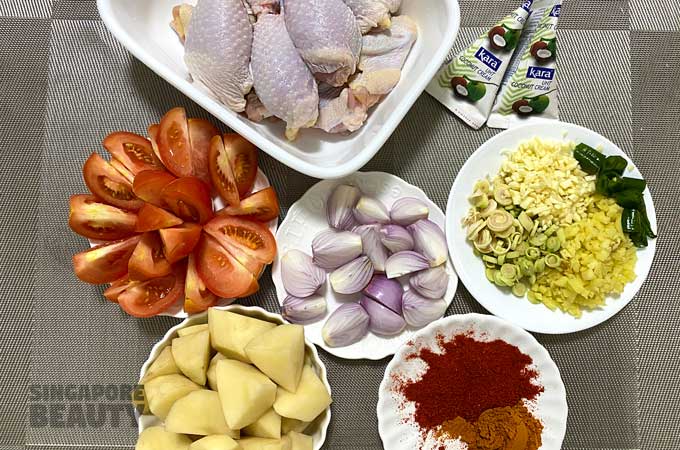 Preparation work for the gravy. Cut the tomato, red onions, potato into wedges and set aside. Chopped the ginger, garlic and lemongrass finely. For the lemongrass, use only the stalk of the lemongrass and remove the tougher outer coat of the stalk. Chop the inner tender stalk of the lemon grass finely. Deseed the green chilli and cut into 1 cm portions.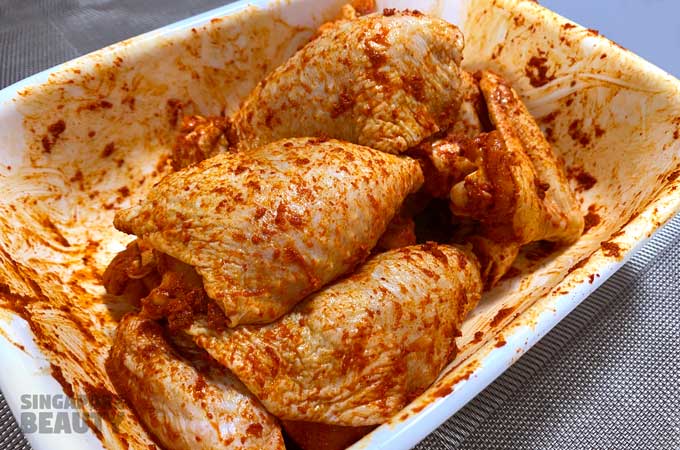 Marinated the chicken parts with the meat curry powder, chilli powder and salt by massaging the mixture into the chicken and under the skin of the chicken parts. Prepare this 1 hour ahead, cover and set aside in the fridge.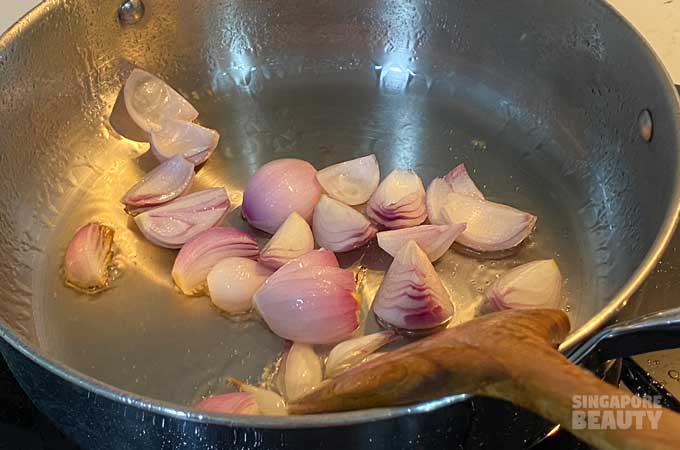 Heat up the deep pan and add in 6 tbsp of peanut oil. Stir fry the red onion wedges in the pan for 5 minutes on medium heat till soft.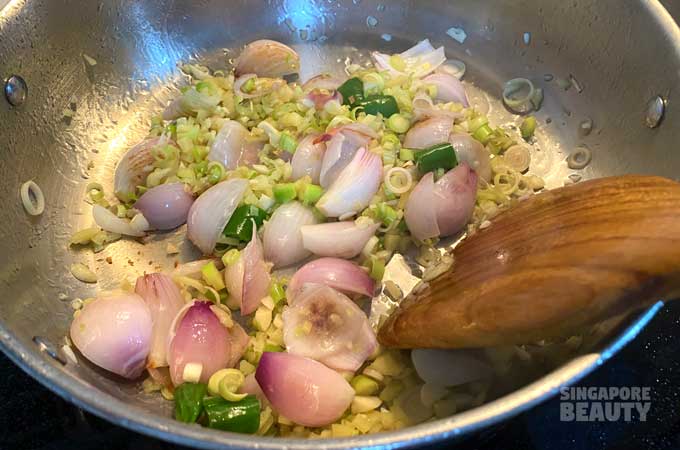 Add in the chopped ginger, garlic and green chilli and stir fry for another 2 minutes.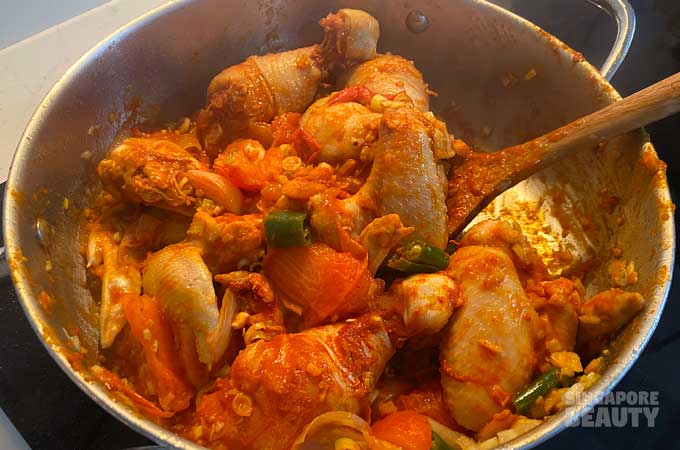 Stir fry the tomato wedges and add a pinch of salt over the tomato wedges, stir fry for another 3 minutes.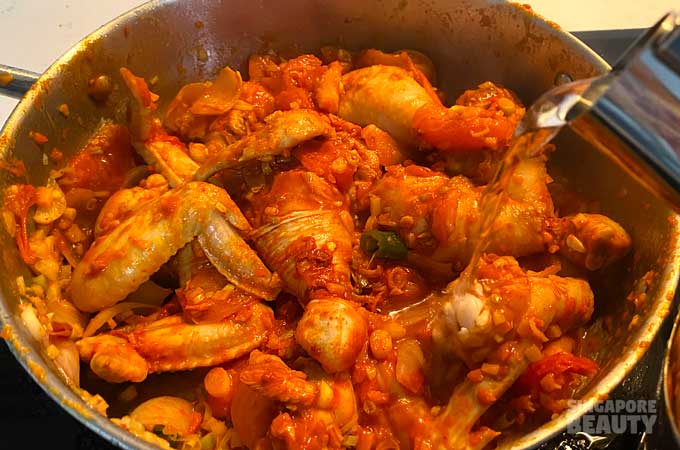 Stir fry the marinated chicken parts for 10 minutes on medium heat till the skin of the chicken tighten, curl and slightly browned.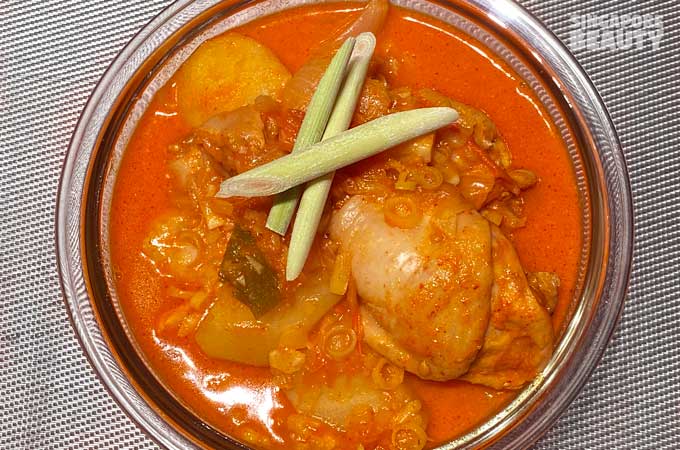 Add in boiling water to cover half the chicken parts and cover to simmer on low heat for 25 minutes. The potatoes and 2 packet of Kara coconut milk is added 5 minutes before serving while on low heat.
The Ah Ma style lemongrass curry chicken is now ready to be enjoyed.
Ingredients List
4 chicken drumsticks and 4 whole wings
4 small red onions
3 medium size russet potatoes
3 medium red ripe tomatoes
3 stalk of lemongrass
1 big green chilli
2 tbsp of finely chopped garlic and ginger
2 tbsp of Chilli powder
3 tbsp of BABA meat curry powder
2 packet KARA coconut cream 65 ml each
1 tbsp of salt
6 tbsp of peanut oil
1 kettle of hot boiling water