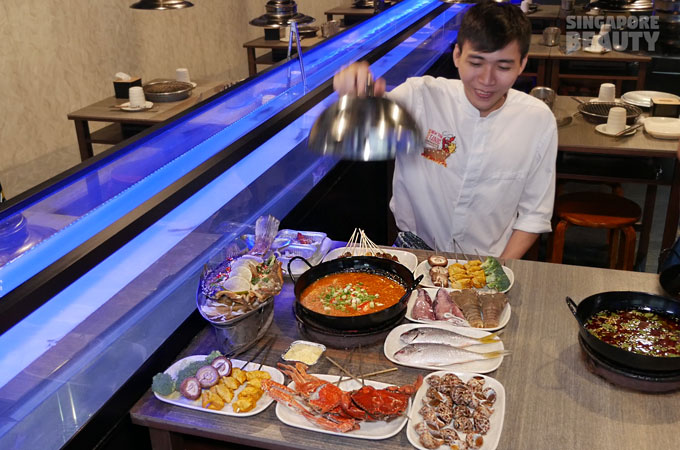 [Restaurant no longer exist] New Thai Tanic BBQ branch at Joo Chiat Road has launched a 2 in 1 wok and BBQ concept for all its diners.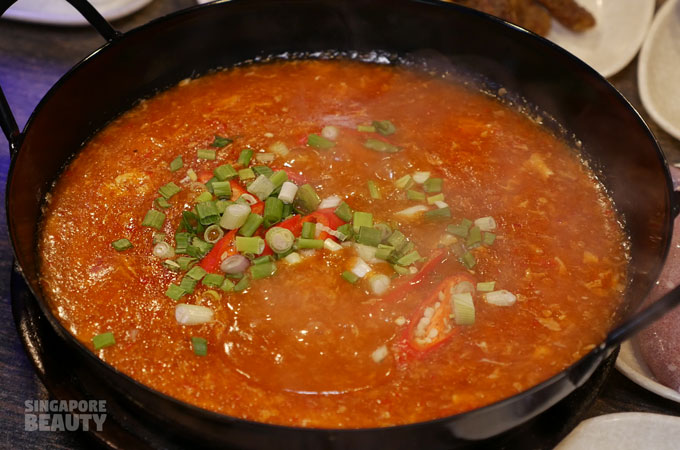 A choice of 3 types of sauces to cook your seafood, greens and many more items in this buffet style avant-garde restaurant. Singapore's favourite chilli crab sauce, black pepper sauce and Mala sauce are the newly added items on the menu.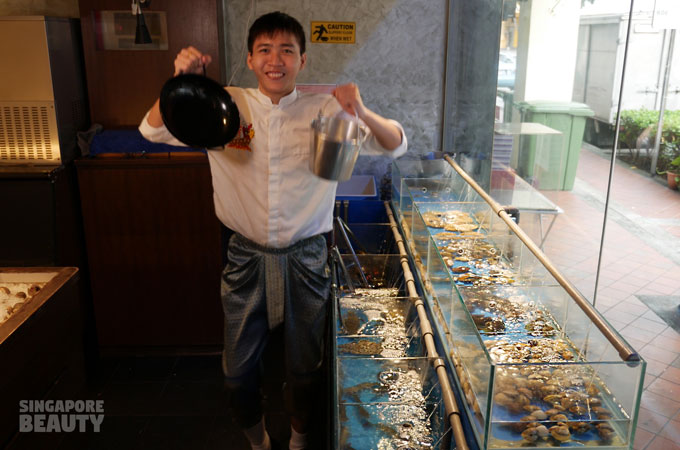 You can cook chilli crab using the live mud crabs in the tank or the flower crabs in the display chiller. Choose some live crabs from the tank and iced them in the mini bucket to knock them out. After which, the service staff will be glad to dispatch and wash them for you before cooking them in the wok. They have a total of 10 live tanks housing seasonal seafood (tiger prawns, mud crabs, mussels, lala, flower crabs and more) for you to choose.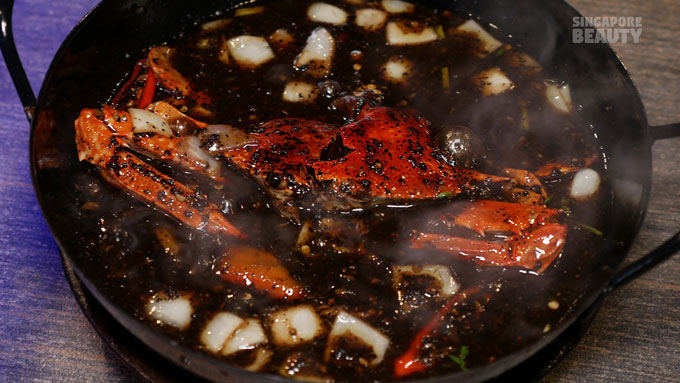 For lovers of black pepper crabs, you can create your own personalised black pepper crabs. Feel free to add on any other sides from the display chiller to complement the black pepper crab.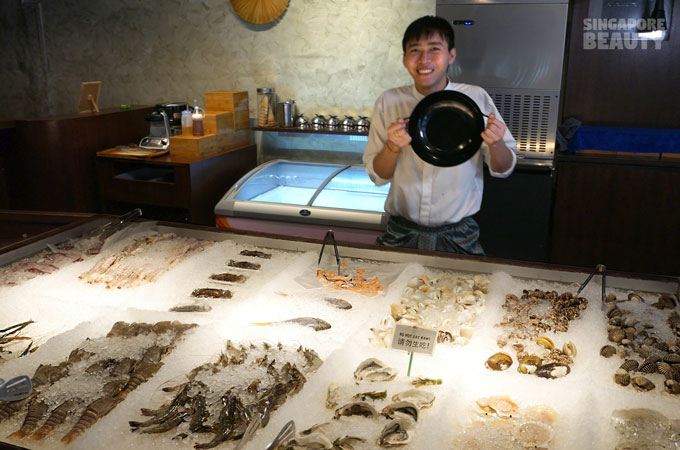 Choose your seafood from this iced bed. Available seafood are squid, baby squid, crawfish, Thai river prawns, mantis prawn, soft shell crab, slipper lobsters, oyster, salmon, gong gong and many more.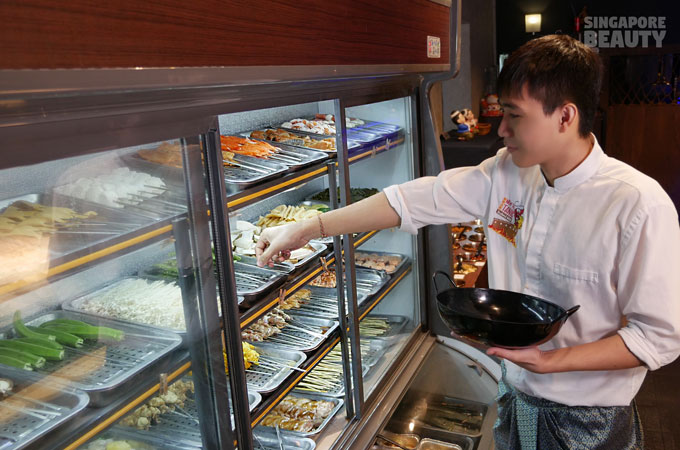 The chiller displays "lok lok" or skewered food for ease of cooking. You can find chicken, beef, mutton satays, handmade otahs, many varieties of greens, seafood (prawn, stingray, flower crabs, mud crabs, squid egg) skewers, cheese, seafood boats and many more.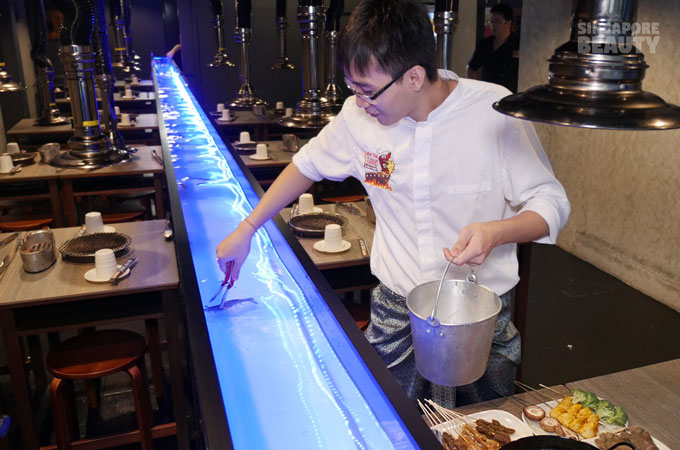 Catch your own prawns from this tank by your table and iced them before cooking.
For lovers of Mala sauce, you probably want to try this. Beware of the peppercorns, these tiny but mighty bites will numb your tongue.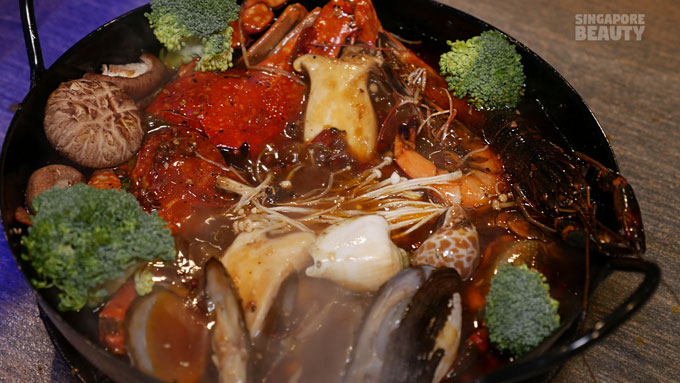 Get creative with the ingredients in this mala sauce. Load this mala sauce with mussel, mushroom, prawns, crabs, shellfish, crawfish and noodles. Watch them get piping hot on the red coals and you are ready to feast.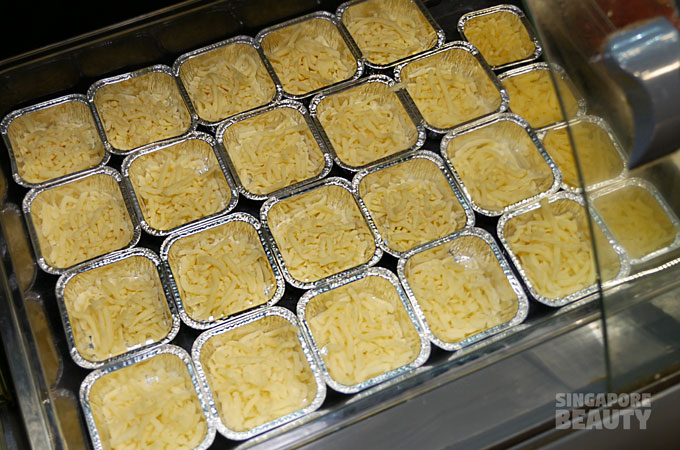 Bring these trays of cheese to your bbq stove and roast them lightly for the ultimate cheese pull.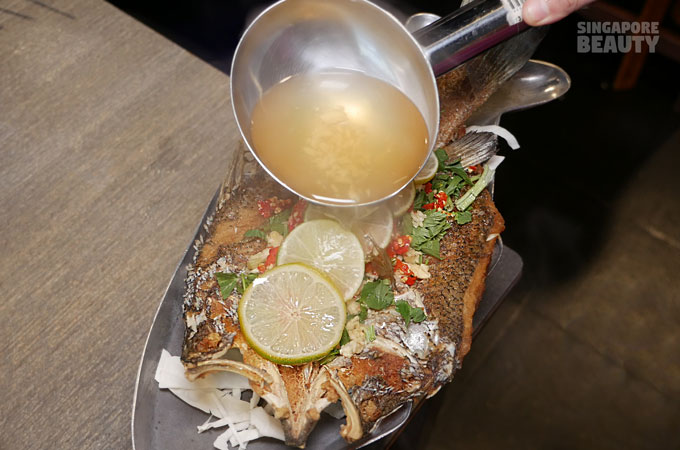 The Thai lime fish is deep fried seabass for more crunch. Seabass are fried freshly with each order(included in buffet). Enjoy your crispy seabass with the tangy Thai lime sauce peppered with loads of garlic, parsley and chilli. The Thai lime fish is available in the steamed version as well.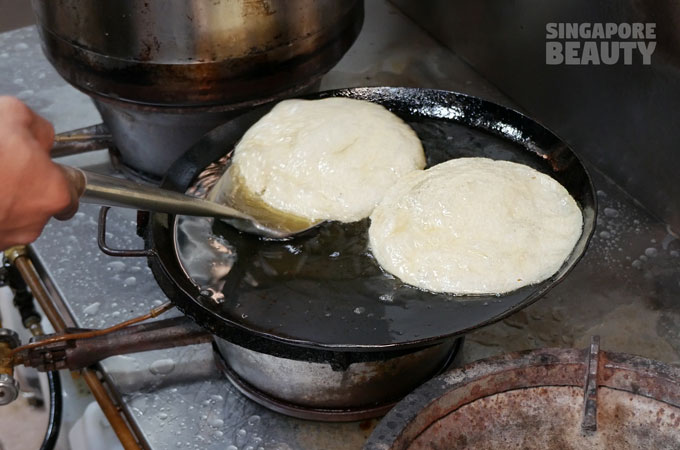 The roti banana has made its comeback upon diners' request. These roti (prata) are fried to orders. This coveted dessert item is included in buffet.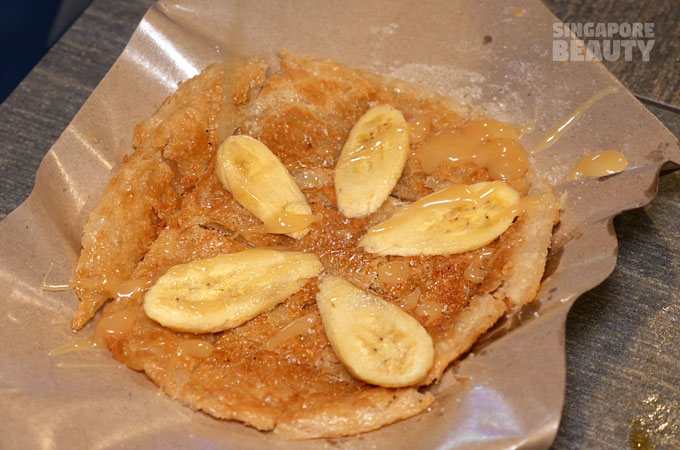 Crispy roti topped with crunchy bits of castor sugar, banana and milk.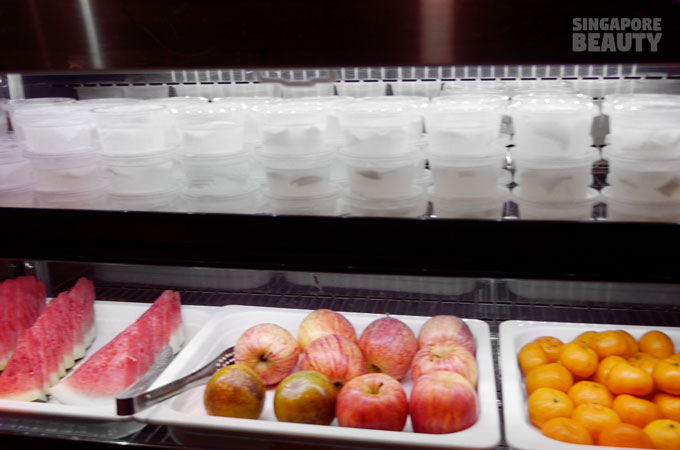 There are ready-to-eat seasonal fruits and coconut pudding(included in the buffet) in a separate chiller. DIY your own Belgian waffles and 6 flavours of ice-creams to satisfy the sweet tooth. Free-flow home-brewed iced teas are included in the buffet.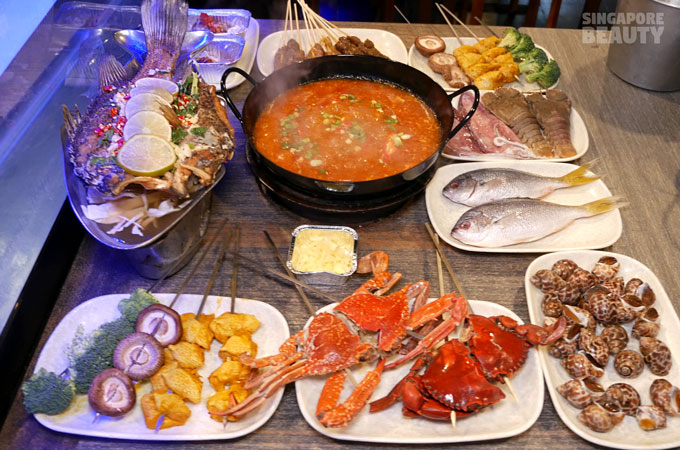 The 2 in 1 wok cum BBQ feast is waiting. Head over to New Thai Tanic BBQ branch today! Make your online reservations now via https://newthaitanic.com.
Adult Price:
$44.90++/pax
Fri-Sun, Eves & PH: add $5/pax
Children Price (Age 12 & below):
Between 1.1m and 1.4m is 24.90++
Less than 1.1m is free
Senior Citizen Price (Age 60 & above):
$40.90++/pax
Fri-Sun, Eves & PH: add $5/pax

Buffet Time Limit:
2hrs 15mins
All children below 1.1m eat for free
Address:
[Restaurant no longer exist]
Operating hours:
Monday-Sunday
Daily 3.30pm till 11.30 pm
Brought to you by New Thai Tanic